Lumos!
Welcome, Witches and Wizards, to Wizards Welcome! A one-stop shop for all things Harry Potter, lovingly crafted by fellow Harry Potter nerds. Our team has dedicated a piece of our hearts to the Harry Potter franchise, and we pour that love into helping you find the Harry Potter facts, merch, and information you want.
The Wizarding World has expanded significantly over the years from the stories of Newt & Co in Fantastic Beasts and Where to Find Them to the twisted and often debated story of The Cursed Child. Harry Potter has captivated the hearts and minds of generation after generation.
Our Harry Potter nerds were just itching to give you their take on the world of Harry Potter; they are passionate witches and wizards who live by the lessons found in Harry Potter. They've dedicated a part of their hearts and lives to the franchise, along with a merch shelf or maybe an entire room. Some have traveled to different Harry Potter locations from the books and movies or thrown massive Harry Potter parties. Others have taken to the internet to discuss their love, theories, and opinions with other fans on various forums. Of course, everyone here revisits the series in some form year after year. 
Our Mission of Magic and Wonder  
Our mission is to be a hub for the magic and wonder that exists in the Harry Potter franchise. From learning in-depth details about your favorite characters or cast members to finding the best merch items, our team is dedicated to helping you find even the tiniest bits of magic within the franchise. 
We want to be a place where fans can deep dive into the Harry Potter lore and characters while enjoying thoughtful and sometimes opinionated perspectives on these topics. We aren't afraid to throw some praise at our favorites or be honest about those we hate. Our content is created by a diverse group of writers who each showcase their own unique love and opinion of the stories within the Wizarding World.  

Our aim is to be a place where you can find fresh new perspectives on every aspect of the Wizarding World. We aren't a wiki; we are Harry Potter-obsessed experts who are passionate about creating a community where all Harry Potter fans feel welcome and can discuss one of their favorite franchises. We have a wide variety of content for all Harry Potter nerds, so you can deep dive into the finer details.
The Magical Wares We Offer 
We offer a variety of content, but our focus is to keep you up to date on your favorite characters and cast members through engaging bios with personal touches. Along with providing comprehensive guides on all things Wizarding World lore and merch!
Whether you want to know everything about the Hogwarts houses or need the perfect hoodie for an HP-obsessed friend, we have something for you curated by experts who have spent hours gathering Harry Potter facts and researching the best merch to buy for themselves. This group has a collection of knowledge and goodies that should be safely guarded in Gringotts. 
We also want to keep you just as inspired as the stories of friendship and bravery do. While you browse through our content, you'll see idea articles that can help you plan your next Harry Potter-inspired party, tattoo, bedroom, wedding, and more. There are endless ways you can incorporate the themes from the Harry Potter franchise into your life, and we want to help you conjure them all. 
The Creation of Magic
Our writers and fellow Harry Potter nerds are first up in your content creation wheelhouse. This group knows Harry Potter inside and out and is excited to share their knowledge about the Wizarding World with you!
Our nerds have traveled to various Harry Potter theme parks, taken tours, amassed thousands of dollars of merch and collectibles, and spent countless hours pouring over the books and movies. Not to mention the parties, oh the parties, and the exciting discussions they often find themselves in among their friends and fellow HP nerds. While many have never received their Hogwarts letter, we know they are witches and wizards at heart!
Our editors are next in line. They thoroughly check every article, ensuring it's factual, readable, and engaging. Along with taking time to make sure it looks perfect! They keep tabs on the site, ensuring articles get updated, and things look perfect! 
Lastly, we have you, our readers. We value your opinion and find it vital to make sure we improve our content and processes. If you have any suggestions, never hesitate to let us know! We love hearing from you! 
The Values We Hold Dear
Courage
Loyalty
Creativity
Authenticity
Mentorship
Meet Our Head Harry Potter Nerds
We have a large team of Harry Potter nerds, but these are the nerdiest of the nerdy.
Miah Schmahl – Head Editor, Proud Hufflepuff
"Happiness can be found even in the darkest of times, if only one remembers to turn on the light" – Dumbledore.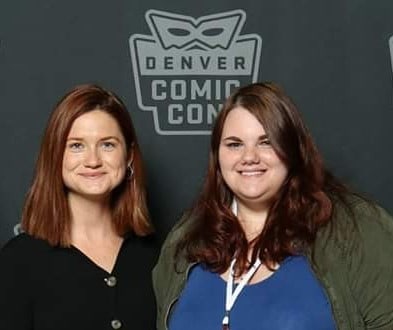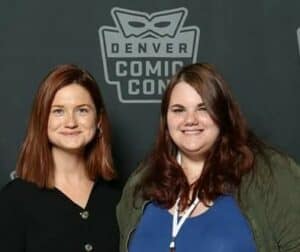 Miah is a proud Hufflepuff and has been a fan of the series since she was in 4th grade. As a child, she pre-ordered every book and eagerly awaited for it to arrive before devouring typically within a night or two. Harry Potter was the magical kingdom where anything was possible, and escaping to it was almost addicting.
As an adult, Harry Potter is still an important aspect of her life; Miah even named her dog after the lovable goof Hagrid. She credits Harry Potter with teaching her life lessons about perseverance and the value of chosen family. She's committed to bringing fun and engaging wizarding content to the internet that sheds light on the deep lore that the series holds while highlighting the life lessons and magical moments found in the series.
Why are you writing for Wizards Welcome?
Harry Potter was a huge part of my life as a kid and teenager, and as I've grown, it has remained a constant interest. When I was in 4th grade, I tended to gravitate toward reading material that alarmed my teacher (A Child Called It, Scarlet Letter, etc). She encouraged me to try Harry Potter instead, and after the first book, I was a fan. Even sneakily reading it on my phone during college lecture classes; it's comforting in ways other series aren't. 
While I don't spend countless hours re-watching or re-reading Harry Potter anymore, I still make time for my favorite franchise and even enjoy dressing up for conventions and events! 
Of course, I named my dog after the lovable oaf Hagrid. It felt fitting for an animal that was both set on protecting me from people threats while happily trying to make friends with a snake. 
What is your Hogwarts house?
Hufflepuff through and through
What is your wand type? 
Pear with a Unicorn Hair Core, 11 ¼, slightly yielding.
What is your Patronus?
A Newfoundland dog, I made this up, but I'm sticking by it! 
Favorite character based on the books? Did it change with the movies?
In the books, I loved Ginny, but I preferred Luna in the movies. I didn't like the direction they took Ginny's character. However, I love Bonnie Wright as an actress and filmmaker. I even got the chance to meet her a few years back. 
What would be your favorite subject or professor at Hogwarts?
Probably transfiguration or Herbology. I do love me some plants and a bit of dirt! I'd prefer it if they didn't scream at me or try to kill me. The idea of transforming things into other things is equally fascinating, and I'd love to be an animagus. I'd probably choose to be an orange cat with a fluffy tail and green eyes. 
Melika Jeddi – Proud Slytherin
'It does not do to dwell on dreams, and forget to live' – Albus Dumbledore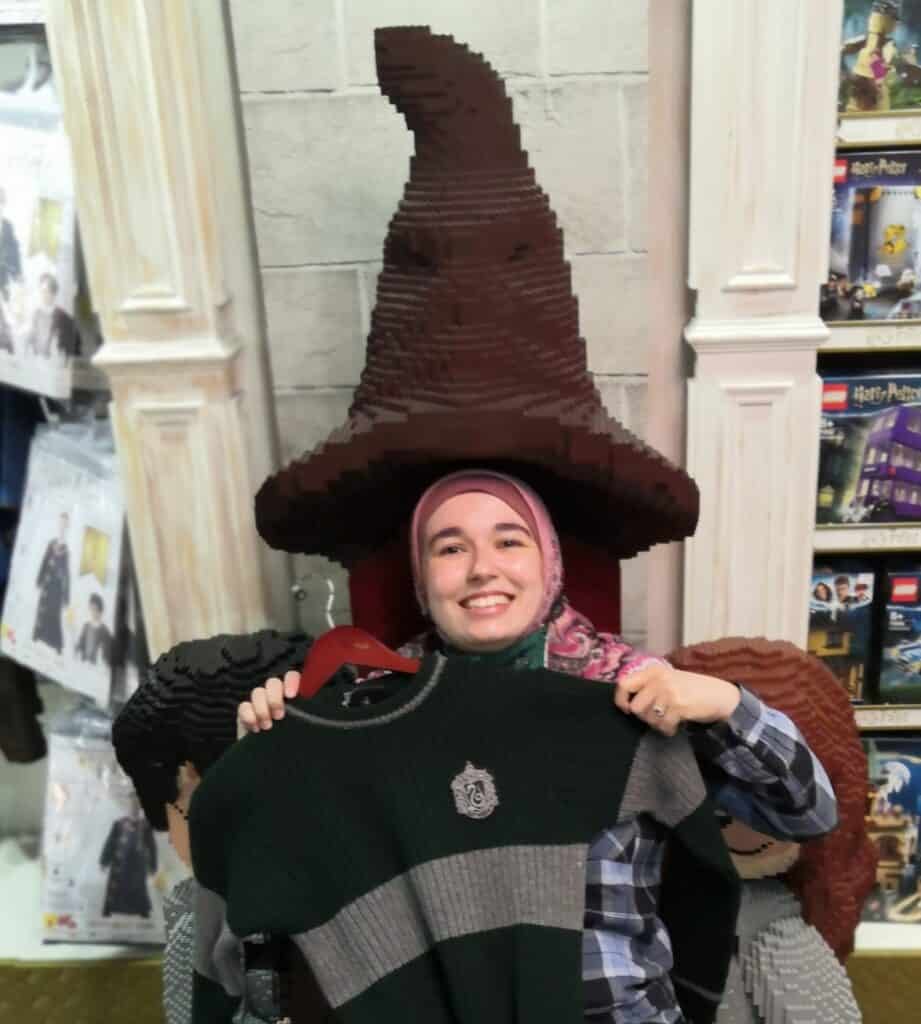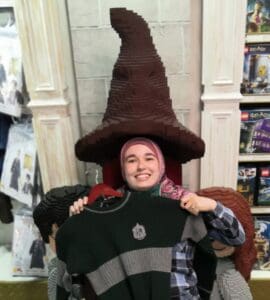 Melika has loved Harry Potter since she entered the magical halls of Hogwarts at 8 years old. She proudly considers the world of Harry Potter her home, and even as an adult, her obsession with the series remains strong. She's incorporated Harry Potter into some of the most intimate moments of her life, like her wedding, and has toured the Warner Bros Studio Tour in London 5 times.
Her merch collection is second to none, and Melika is never afraid to add a new collectible or item to it! Her passion for the franchise has made it impossible for her to play HP Trivial Pursuit without immediately knowing all of the answers! A true Potterhead through and through. Sharing that knowledge and passion with other Potterheads on WizardsWelcome just comes naturally to Melika!
Why do you love writing for Wizards Welcome?
I have loved Harry Potter since I read the first book when I was 8 years old. Since then, I've been utterly obsessed with the books, the movies, the games, the lore… All of it.
Harry Potter is my favorite franchise of all time, and being involved in that world feels like going home. I'm thrilled to be able to share my experience and knowledge with other Harry Potter fans around the world!
What is your Hogwarts house?
I'm a proud Slytherin! I'm ambitious with my goals and work hard to achieve them, and I'm resourceful in finding ways to accomplish tasks.
What is your wand type?
Oh gosh, I did this on Pottermore years ago, but it totally slipped my mind! I think it was aspen, and I know it was 'reasonably flexible,' but I can't remember the length. I think it was a unicorn hair core.
What is your Patronus?
I'd love to think that it would be a penguin! I also love cats, but there's something special about penguins; they really appeal to my inner nature.
Favorite character based on the books? Did it change with the movies?
I really love Hermione. She's so smart and funny, but also loyal and brave. She would have fit well in any of the houses. In the movies, my favorite character is Draco because Tom Felton just does such an incredible job of making him sympathetic despite his evil tendencies. One of my favorite TV/ movie tropes is 'Bad boy with a heart of gold, and that's definitely the movie Draco. Book Draco is a little less redeemable, haha.
What would be your favorite subject or professor at Hogwarts?
My favorite subject would be Charms. It's the one that feels most magical to me as it covers such a range of different spells. I think my favorite professor would be Gilderoy Lockhart, just on the fact that it would be exciting to have a charming celebrity teacher, even if he is useless!
Maddy Chiffey –  Traveling Harry Potter Fan
'No good sittin' worryin' abou' it. What's comin' will come, an' we'll meet it when it does.' (Hagrid, Harry Potter and the Goblet of Fire)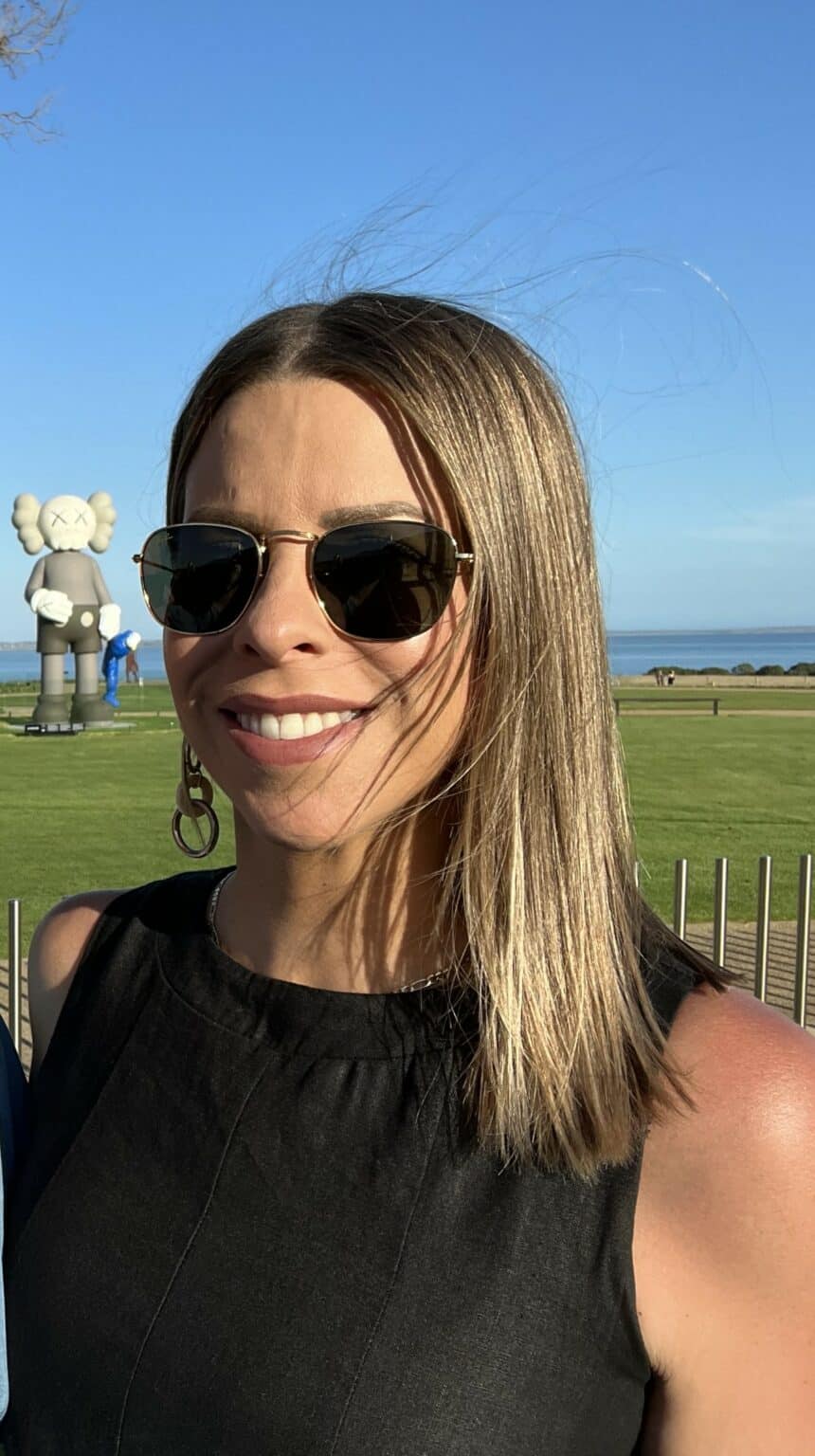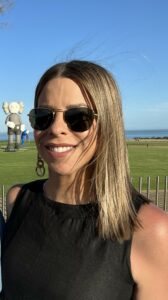 Maddy has loved Harry Potter since she was twelve years old. She fell in love with the books, and when a new one was released, you would find her among the most eager of fans waiting in line to get one of the first copies. As an adult, Maddy loves traveling and has made it a priority to visit many locations made famous by Harry Potter.
Her favorite places have been traveling to the various areas that inspired Harry Potter, such as J.K. Rowling's hometown in Scotland and Victoria Street in London. Of course, she can't forget the Wizards World in London and the Harry Potter studio tour in Leavesden. I guess you could say Maddy has taken it upon herself to acquire as much Harry Potter knowledge as she can, and now she's excited to share it with you!
Why do you love writing for Wizards Welcome?
I've loved Harry Potter since I was 12 – I was one of those teenagers that queued up at midnight to get the new books! Writing for Wizards Welcome allows me to share some of my Potter knowledge with other fans.
What is your Hogwarts house?
Gryffindor
What is your wand type?
Larch wood with unicorn core.
What is your Patronus?
Bay Mare
Favorite character based on the books? Did it change with the movies?
It changes all the time, but my current favorite is Mrs. Weasley. I love the way she is portrayed in the movies too.
What would be your favorite subject or professor at Hogwarts?

Probably Herbology; I'd love to spend all day growing interesting plants. Having said that, my favorite professor has to be McGonagall.
Lacey Jackson- Proud Gryffindor
"The truth. It is a beautiful and terrible thing, and should therefore be treated with great caution." — Albus Dumbledore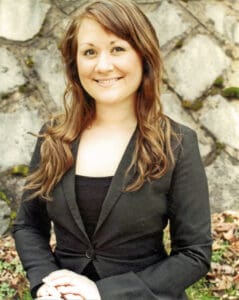 Lacey is a late arrival to the world of Harry Potter, but she has jumped aboard the Hogwarts Express with enthusiasm and an open heart. She first picked up the books and delved into the movies when she was in her 20s. She quickly became enamored with the characters and the themes that Harry Potter portrays.
With that open heart and mind, Lacey quickly formulated fan theories and opinions that she is eager to share on Wizards Welcome. She keeps the creativity flowing by giving you all of her tips and tricks for planning Harry Potter-themed parties or creating your own HP memorabilia. Lacey proves that Harry Potter is for any and all ages, and it's never too late to jump into the story.
Why do you love writing for Wizards Welcome?
I got involved in the Harry Potter world late in the game, in my 20s, but the characters and the writing truly spoke to me. I could, at different points in life, identify with many of the feelings of isolation, fear, friendship, and so forth. I have annoyed my family with all of my fan theories, four typos from the books, and complaints of "that's not what happens in the books…" so now it's time to annoy someone else.
What is your Hogwarts house?
Gryffindor
What is your wand type?
9-inch vinewood with thestral tail hair
What is your Patronus?
Wolf
Favorite character based on the books? Did it change with the movies?
My favorite character was Luna Lovegood. I wanted to be her friend and just hug her. She is honest and kind. I loved her in the films too.
Favorite quote from any character?
"The truth. It is a beautiful and terrible thing, and should therefore be treated with great caution." — Albus Dumbledore.
I love this one because it speaks to pure honesty–we are often raised on a diet of sitcoms where things, pardon the pun, magically work out in the end. Life is full of bad things, of people hurt by trauma (like many of the HP characters) who don't always share things openly (Neville). We ask the questions with hope gleaming in our eyes for a specific answer, but in real life, we don't often get it. We have to learn to appreciate people when they keep their secrets or when they don't feel like sharing things and accept that answers and "truth" are not always the pristine fairy tale answers we want.
What would be your favorite subject or professor at Hogwarts?
It would be potions. I loved how detailed Potions classes became as the years progressed, with Snape understanding exactly what ingredient Harry skipped when he put too much into it or forgot to stir clockwise. I love the science behind baking, and it has a lot of similarities.
Nox!