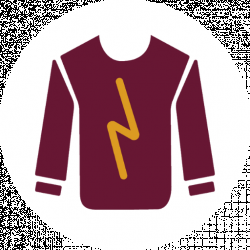 Latest posts by Wizards Welcome Team
(see all)
Harry Potter is a series of fantasy novels written by J.K. Rowling. These seven novels were later adapted into its eponymous movies series. It is distributed by Warner Bros and consists of 8 fantasy films released from 2001 to 2011. The Harry Potter series garnered billions in revenue throughout these years.
All the books were the best-sellers, and the Harry Potter movies became one of the highest-grossing film series of all time. The fictional world of wizards and muggles has attracted billions of fans worldwide. It will go down in history as one of the most loved and followed series.
The story revolves around a young boy named Harry Potter, a wizarding genius, and his fight against Lord Voldemort, along with his two friends, Hermione Granger and Ron Weasley.
Generations of people have fantasized about the world of magic. Of course, Hogwarts School of Witchcraft and Wizardry is the first place that comes to mind. Everything is to die for the magic, spells, costumes, set design, cinematography, and visuals.
Harry Potter continues to influence many generations, and the film series and novels spawned a massive amount of related merchandise.
The true Potterheads will never be satisfied unless they have the merchandise of their beloved series with themselves. Here is a guide to help you make the best decision while purchasing the Harry Potter merch.
The Best Harry Potter Merch Guide: Bottom Line Up Front
Some of the everyday items Harry Potter Merchandise includes are:
Apparel:

Clothing items like robes, cloaks, jumpers, sweatshirts, hoodies, t-shirts, scarfs, ties, shoes, and socks are sold as Harry Potter Merchandise. They are available in wide varieties.

Accessories:

A vast collection of accessories is made part of Harry Potter Merchandise, such as crest pins, hats, necklaces, watches, etc.

Stationery Products:

Customized stationery items are also included in this merchandise. For example, backpacks, journals, notebooks, etc.

Toys And Figures

:

The Harry Potter Merchandise includes an array of figurines and toys such as action figures, wands, and prop replicas to make your experience worthwhile.

Home Decor:

The home decor items from the Harry Potter Merchandise are the best to give character to your home, and they are definitely head-turners. They are generally available in lamps, cushions, throws, wallpapers, posters, and mugs.
A Quick List of My Top Picks for the Best Best Harry Potter Merchandise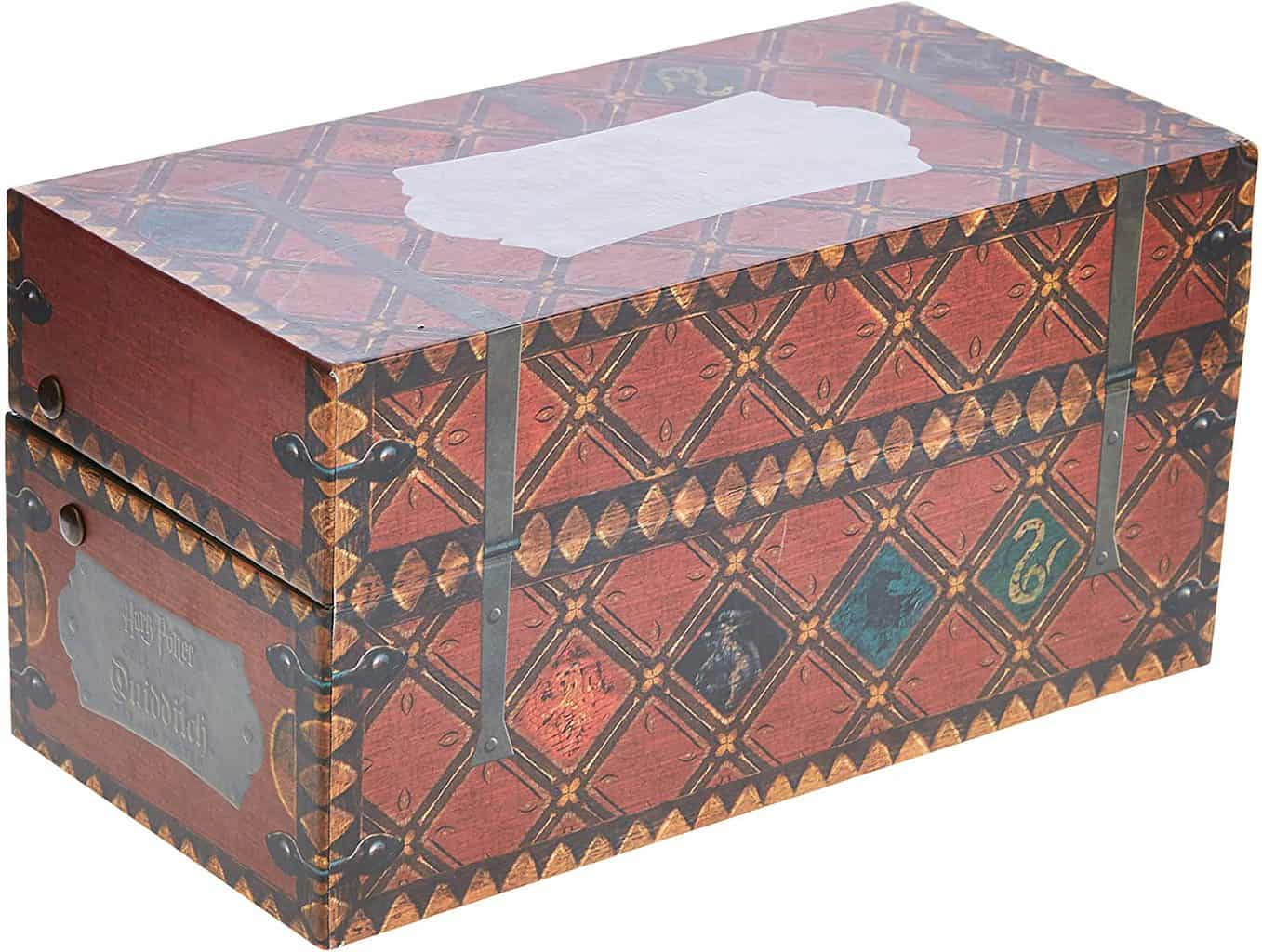 Here is a quick list of my top picks and must-haves from the Harry Potter Merchandise:
Harry Potter' H' Replica Jumper

Personalized Gryffindor Robe

POTIONS CLASS – PROFESSOR SNAPE – HARRY POTTER Funko Mini Moments

DOBBY – HARRY POTTER- Funko Pop

Harry Potter: Collectible Quidditch Set

Wizarding World Harry Potter, Talking Sorting Hat with 15 Phrases

Slytherin Crest Pin

Albus Dumbledore Deluminator with hand-held Lantern

Hermione Granger's Wand with Ollivanders Wand Box

Enesco Wizarding World of Harry Potter Ron Weasley Year One Figurine

Harry Potter and Rubeus Hagrid Limited Edition Q-Fig Max

The Noble Collection Harry Potter Electronic Plush Mandrake

Tom Riddle Diary Replica
Harry Potter Merch is Truly Spellbinding!
The best thing about the Harry Potter merchandise is its diversity and broadness. If you are a Potter fan and a member of the House Gryffindor, or even like Malfoy (which is rare) and love the Slytherins, this Merch has your back. It is so enthralling that a Potterhead will lose control while buying the products.
It encaptures you within the world of magic. The way this merchandise replicates the scenes in the series and the accurate referencing is truly impeccable. It builds an unbreakable connection between the story and fans.
Another thing that makes Harry Potter merchandise stand out is its worldwide availability. Of course, official merchandise is also available, making the experience even better. Reasonable pricing, I would say, is another plus point for this merchandise.
Categories of Items You Can Look Forward to Adding to Your Wizardry Collection!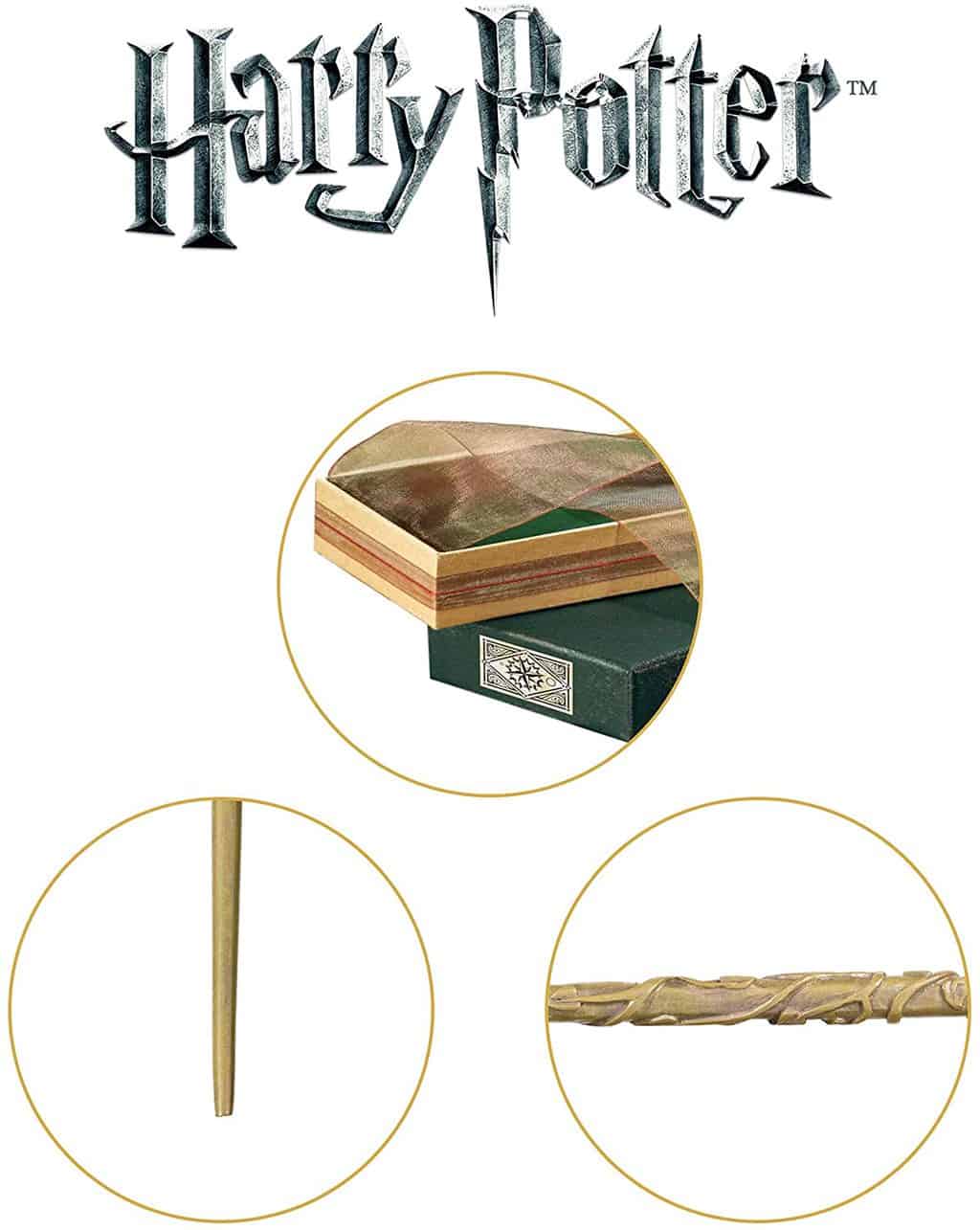 Harry Potter is a universally beloved series. The worldwide popularity of Harry Potter and his friends led to the production of its captivating and abundantly available merchandise. Here is a general listing of the items this merchandise has to offer.
Apparel
Robes/cloaks, Jumpers, Shirts, Hoodies, sweatshirts, cardigans, pajama sets, socks, scarfs, mittens, ties, and hats are available as clothing items in this Merch.
Robes/Cloaks
Personalized robes/cloaks adorned by students of different houses of Hogwarts as uniforms are the best sellers of this merchandise for all the right reasons.
They are of high-quality material and are readily available across the globe. I suggest you buy them only from the official merchandise if they ship to your country for a more personalized and fulfilling experience.
Be warry of the low-quality and pirated dupes available online and offline. Some popular picks are the Personalized Gryffindor Robe, and the Personalized Slytherin Robe. Of course, if you consider yourself a member of the other two houses, you can go for them as well.
Jumpers
Who doesn't like crocheted sweaters or the jumpers, as the British people call them? They are the comfiest piece of outfit for winter and can be styled in various ways.
As adorned by the Wizards and Witches of Hogwarts, they are definitely among the favorites of Potterheads. You can wear the ones your favorite character wears and be ready to make a fashion statement.
Hoodies and Sweatshirts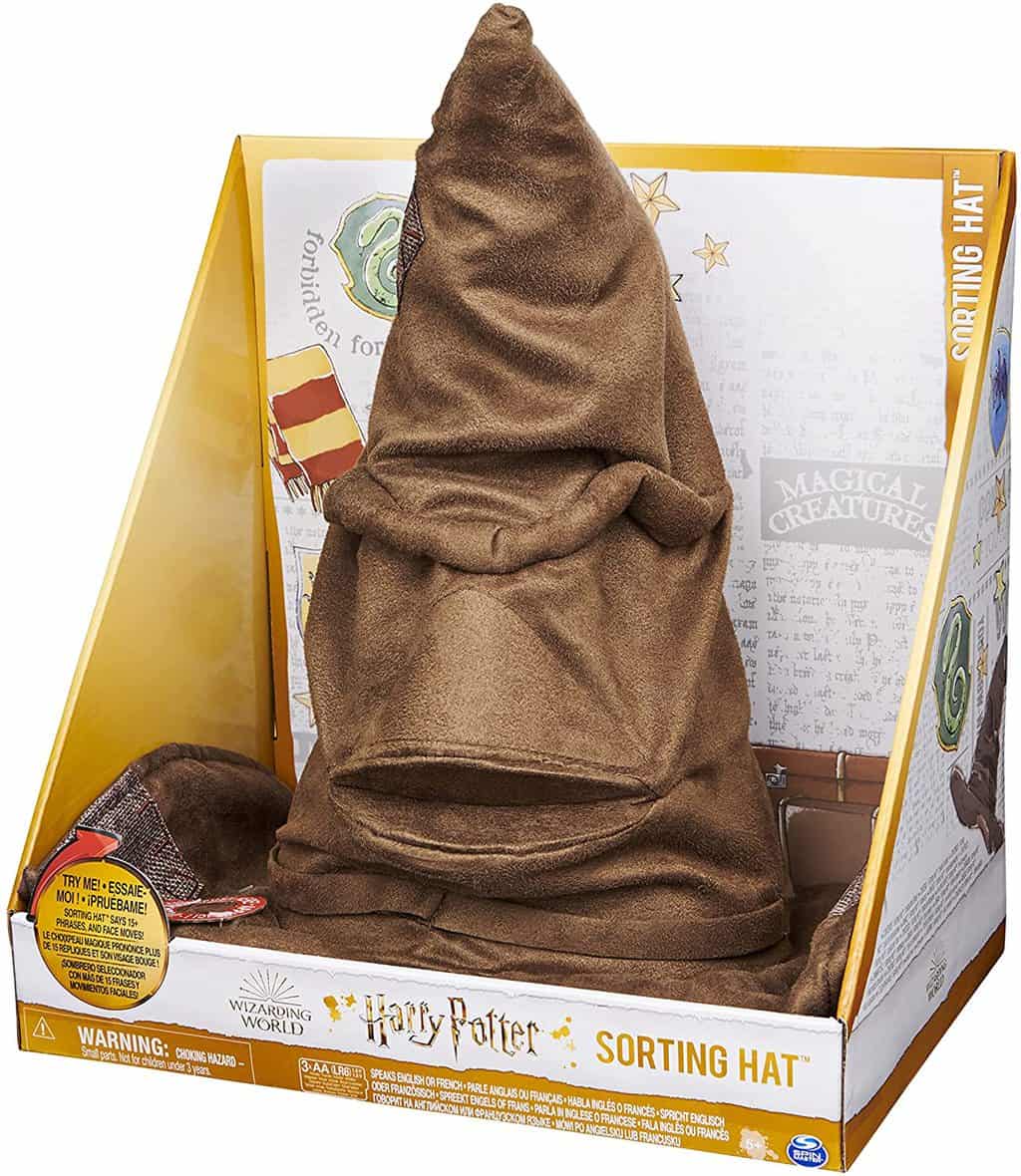 Hoodies and sweatshirts are the must-haves during winters. What's better than having a personalized hoodie of your favorite Wizard (or a witch)?. They are incredible apparel for winters. I would suggest you go for the fleece ones. They are comfier and are of better quality.
Scarfs
Scarfs are the signature pieces worn by wizards and witches of Hogwarts. They are great for winters to keep you warm and fashionable at the same time. They are unisex and readily available online and offline. Knitted scarfs are my personal favorites.
Ties
Ties are a part of the uniform in Hogwarts, and you can complete your outfit by having the customized ones from the merchandise. They are of excellent quality and available at reasonable prices.
Accessories
Harry Potter Merchandise includes many accessories for you to grab. These include crest pins, hats, trunks, headbands, necklaces, watches/pocket watches, etc.
Crest Pins
Crest pins add the final touches to your outfit. They are included in this merchandise to give it a more personalized touch and let you live the fantasy of being a student at Hogwarts. They are of good quality, and the prices are also low.
Necklaces and Pendants
Necklaces/ Pendants are an accessory every person likes to adorn. The ones from Harry Potter Merchandise are unique and of excellent quality.
Stationery Products
Having customized stationery items of your favorite series makes the experience even better. Things like backpacks and journals are made part of this merchandise.
Backpacks
Backpacks are a necessity, and customized ones from Harry Potter Merchandise make for the hot-sellers these days. They are made of excellent and durable material but keep an eye out for imperfect copies with scratchable paint. So what's better than flaunting a Harry Potter backpack at your school?
Journals and Notebooks
Journal keeping is definitely a hobby for many. They are used in taking down notes and for many other purposes. Students at Hogwarts had theirs, and you can have one too.
Toys and Figures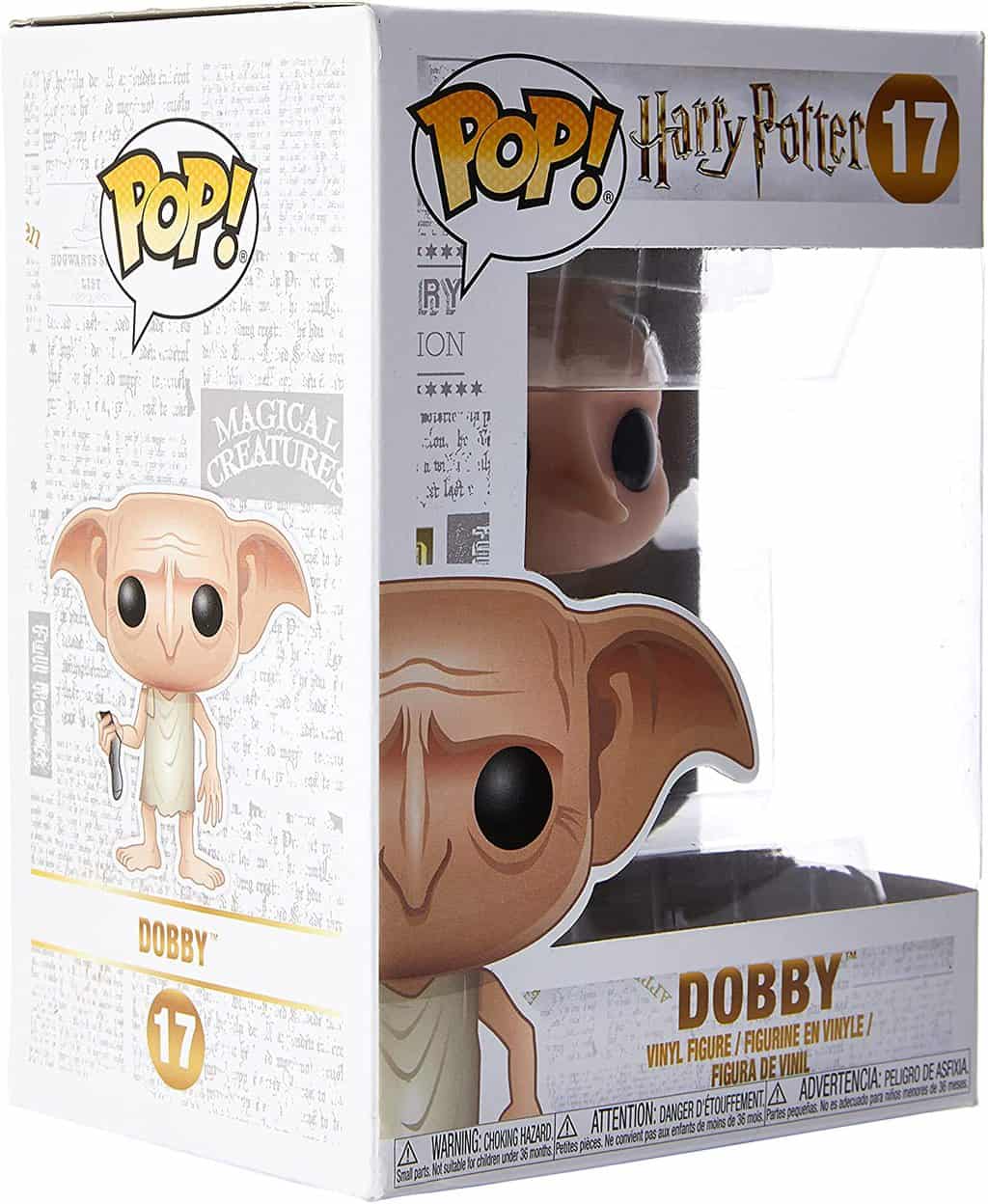 No merchandise is complete without including action figures of your favorite characters. Moreover, Funko Pops, magic wands, and prop replicas are also included in this merchandise to enhance your experience.
Action Figures and Funko Pops!
Action figures make up the best and most valuable collectibles. Action figures of your favorite wizards and witches from Hogwarts are always available to grab. Their detailing is beyond perfection, and the pricing is also reasonable.
Wands
Magic Wands of your favorite Wizard and witches are a dream come true. Their inclusion in the merchandise makes it so wholesome and unique. They make your experience even better, and the attention to detail is remarkable.
Props Replicas
The experience of Harry Potter fans is made even better with the inclusion of props replicas from the sets of movies in the merchandise. They are the most sought-after articles from the Merch.
Home Decor
Home Decor items to give your home the extra character and display your love for Harry Potter to your guests are also included in this merchandise. Many things like customized cushions, wallpapers, life-sized posters, throw blankets, and mugs are available for you to grab.
My Experience with the Harry Potter Merchandise
I have been a Harry Potter fan for as long as I can remember. The obsession with Harry Potter and the Hogwarts School of Wizardry and Witchcraft was real. I used to collect everything that even had the slightest reference to Harry Potter. Be it a backpack, a notebook, a water bottle, stationery items, hoodies, scarves, etc.
I have read the novels and watched the movies countless times. I know every character and scene by heart, so I developed an exquisite taste for Harry Potter-oriented items.
Flaunting my love for Harry Potter and 'enlightening' people with my knowledge of it was my favorite hobby. So I was always on the lookout for the best and most worthy pieces from its merchandise. It won't be an exaggeration to say that I have the most extensive Harry Potter merchandise collection among my friends.
Buying Guide: Tips and Tricks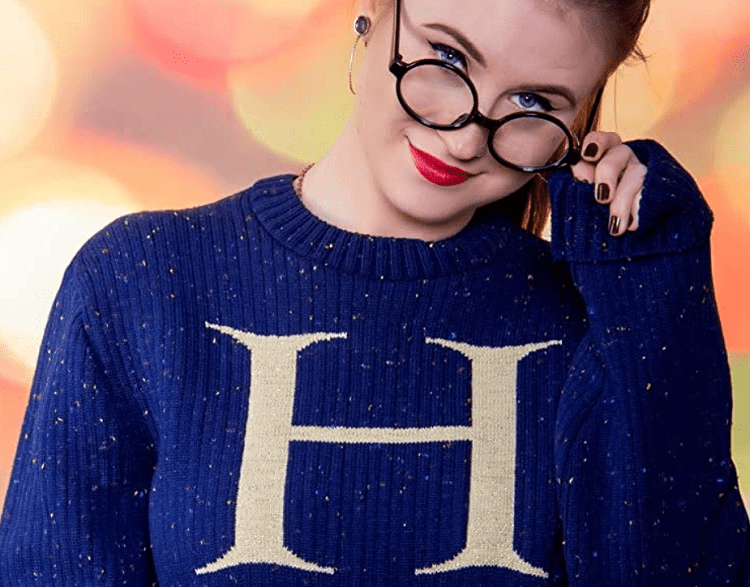 Harry Potter fans know what they want, and they have grown up fantasizing about it. But the thing is that Harry Potter Merchandise is so diverse and globalized that you might find yourself in puzzles looking for what's best for you.
My purpose here is to help you traverse this difficult path of choosing the best among many. So here are some tips and tricks to keep in mind:
The Right Pricing
Harry Potter Merchandise is sold globally, and thousands of online stores offer products from this merchandise at different pricing. Therefore, finding an authentic store with the proper pricing might become a challenge for you.
For example, on one website, the price of a particular product will be higher than your budget, or the one's within your budget might not have good reviews. In such a situation, a good rule to keep in mind is to check various sites, keeping in mind both reviews and pricing.
Keep checking and shortlist some of them. Do not limit yourself to a single store. You might get better quality merchandise for a reasonable price. Amazon can be a good option for you. Also, Warner Bros Harry Potter Store UK is the best for official Harry Potter Merchandise.
Second-Hand Merchandise
It is a common belief that second-hand or pre-loved products are subpar. Of course, everyone wants them in mint condition. However, there is a high risk that the all-time favorites or classics are sold out or not manufactured anymore.
Second-hand products do not mean they will always be in bad shape or condition, and it depends on the kind of item you are looking for and how much it has been used.
If you are on a low budget, I suggest going for pre-loved items. They are classics, and many of them are well-kept by their owner. Go for products that can be used in the long run.
Also, to avoid getting broken items, ask the seller to send you the actual pictures of the product beforehand. Finally, only buy if you are satisfied with what you see.
Make a Budget
The most important thing while purchasing merchandise products is to keep your budget in mind. If you are low on budget and want to buy products worth the bucks, you must prepare a budget first and spend accordingly.
Harry Potter Merchandise is so diverse that you will most likely buy the things you did not want while reaching the maximum limits of your budget. So prepare spreadsheets and enlist the products you need the most and their pricing. It will help you in keeping your accounts in order.
Common Problems and Their Solutions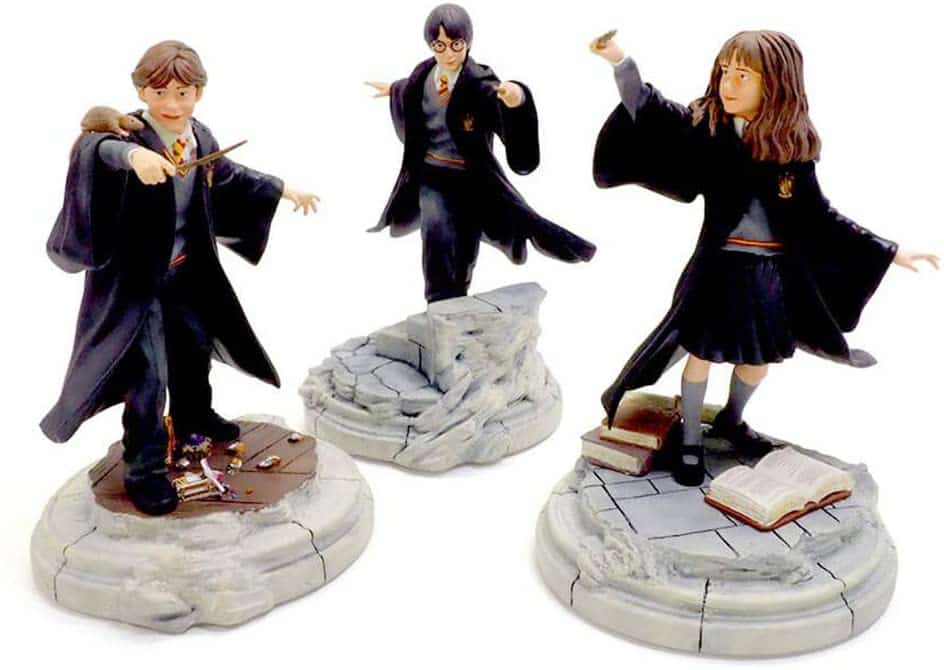 Running into trouble while buying the merchandise is common for new buyers. Here are some common problems you might run into and their solutions:
Courier or Delivery Issue
It is a possibility that you might be ordering from one part of the world while the seller is in another. As a result, you might face problems with the delivery while ordering.
Therefore, to avoid unaccounted delay and hassle-free delivery, ensure that the seller delivers in your country and that the courier/delivery service is close to you and reliable.
Also, check out if the seller you are ordering from has a warehouse nearby. In this way, you might escape heavy customs duties and other taxes.
Product Quality and Damaged Goods
Spending your hard-earned money on something and receiving lousy quality products can ruin your experience (and mood). Unfortunately, many sellers exploit the love fans have for their favorite series.
They put up fake reviews of their products and misguide the buyers. Be wary of such sellers and only buy from authentic websites. Check actual buyer reviews and prefer the ones with the pictures attached.
Also, there is a possibility that your product gets damaged during the delivery process. So, always check the refund/exchange policy before buying the product. Only buy from the website with reliable and trustworthy policies for such matters.
Currency Issue
Another problem that might occur is that of conversion. The most common medium of exchange for most Harry Potter merchandise is the pound sterling.
But sometimes, the merchandise might be sold in Euro or American Dollars. Keep the currency/conversion in mind while ordering, and don't forget to calculate the costs and taxes (if any).
My Top Picks for the Best Best Harry Potter Merchandise
There are many items to pick from. But here are my top recommendations that I think every Potterhead should have.
Harry Potter' H' Replica Jumper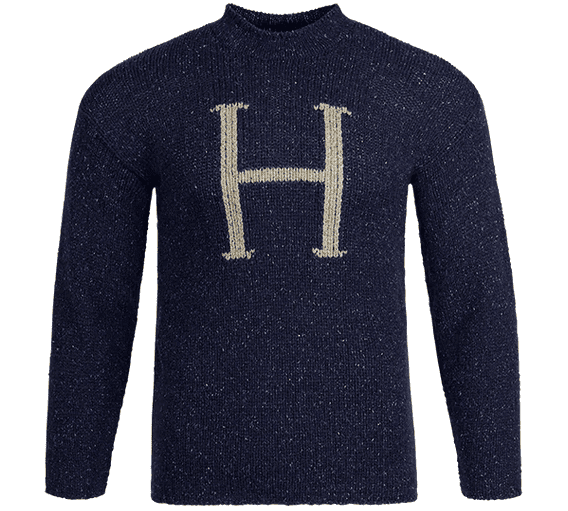 Harry Potter, an 11-year-old Wizarding genius, an orphan, a kind-hearted person, and a genuine friend, will always be the best character. Along with Ron and Hermoine, they will always be the best trio to ever live. Mrs. Weasly, Ron's mother, gave Harry a handwoven jumper in Harry Potter and the Philosopher's stone.
This replica with the letter 'H' woven into it will make the perfect accessory for a fancy dress or can be a cozy addition to your wardrobe.
This jumper is available in blue color and is made of acrylic yarn. Its machine washable and is available for adults in different sizes. It is priced at 45 pounds sterling (58.84$), which I think is costly for a jumper.
Personalized Gryffindor Robe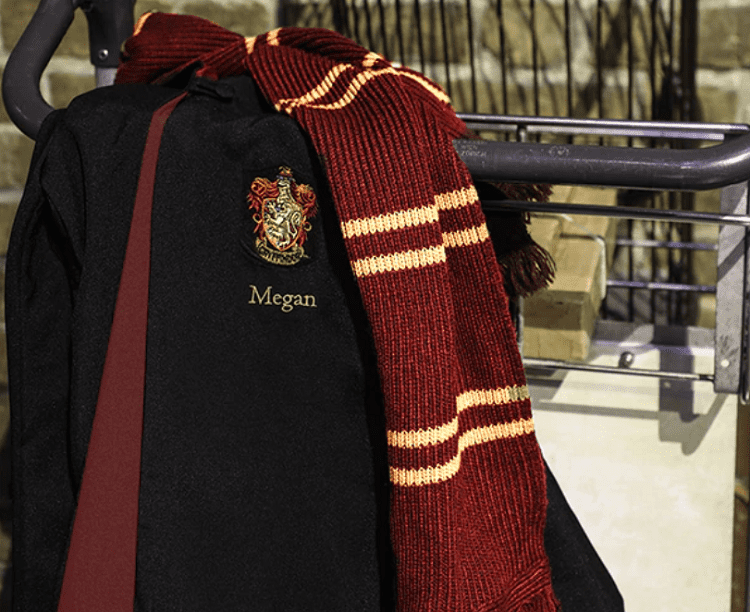 Do you consider yourself a member of House Gryffindor? Then this robe is for you. It is a uniform adorned by all-time favorite Wizards and Witches of the House Gryffindor, like Harry, Ron, Hermione, Neville, etc.
So if you want to feel like one of them, then grab this one. This robe features contrasting scarlet lining and embroidered Gryffindor Crest. It has many pockets, including the pockets for your wands too.
The best part is the personalization, and you can get your name written on it. It is available in sizes varying from XS to XXL and is priced at 74.95£ (98$). A bit costly but worth all the money spent on it.
Also, don't worry if you are not from House Gryffindor; Hogwarts House robes are available for all four houses.
POTIONS CLASS – PROFESSOR SNAPE – HARRY POTTER Funko Mini Moments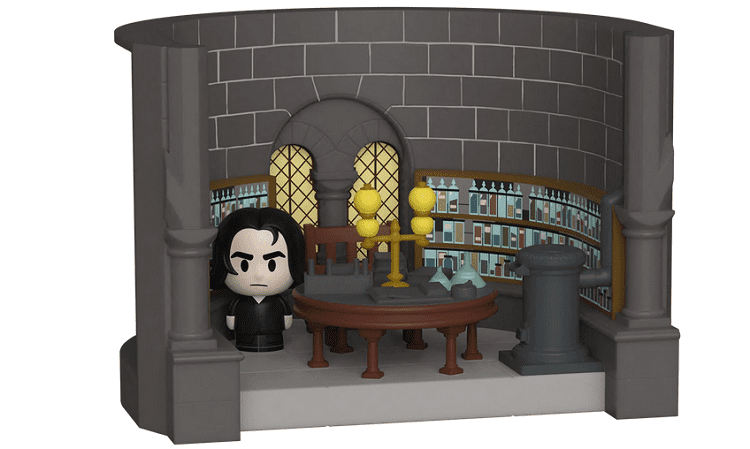 Who remembers the fiery and dreadful Professor Snape and his Potions Class. Students hated him, and I am sure you did too (at the beginning at least)
"I can teach you how to bottle fame, brew glory, and even stopper death— if you aren't as big a bunch of dunderheads as I usually have to teach."
— Professor Snape's introduction to the subject.
You can recreate your own version of Potions classroom for your Harry Potter collection with the Funko Mini Moments of Professor Snape (aka that Potions Master).
The Vinyl figure of Professor Snape is approximately 1.5-inches tall, while the set-piece is almost 3.75-inches tall and 5.25-inches wide. It is cute, and the detailing is impeccable, but the downside is tiny sizing. It is available for 10$.
DOBBY – HARRY POTTER – Funko Pop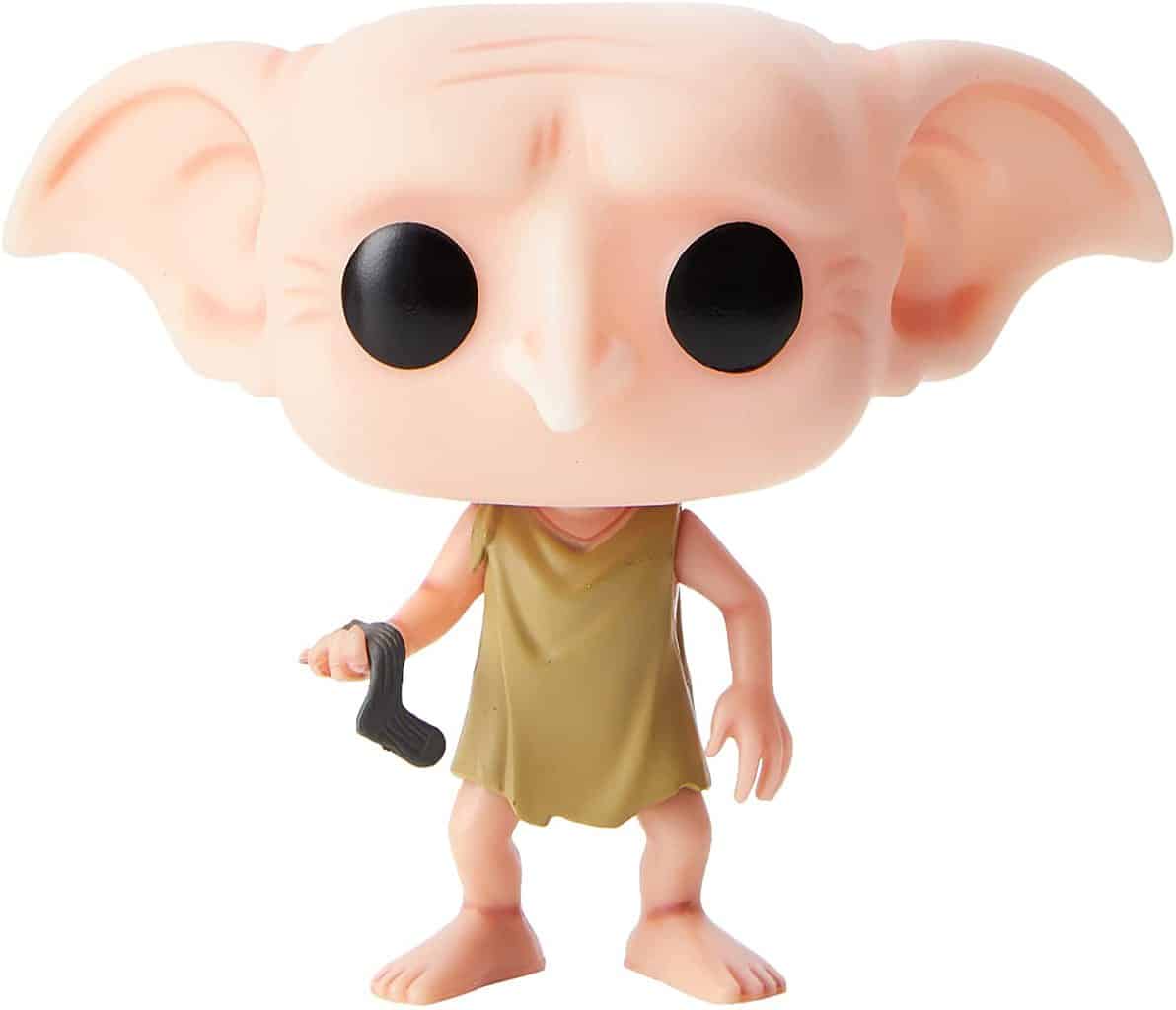 Dobby, the house-elf and most lovable and tragic character of the Harry Potter series, will definitely be a favorite of many.
"Dobby has no master! Dobby is a free elf, and Dobby has come to save Harry Potter and his friends!". Indeed he did fulfill his promise. Moreover, his presence brings comic relief to the series.
You can get a mini Pop figure of Dobby manufactured by Funko for only 12$. His Vinyl figure is almost 3.5 inches tall.
Harry Potter: Collectible Quidditch Set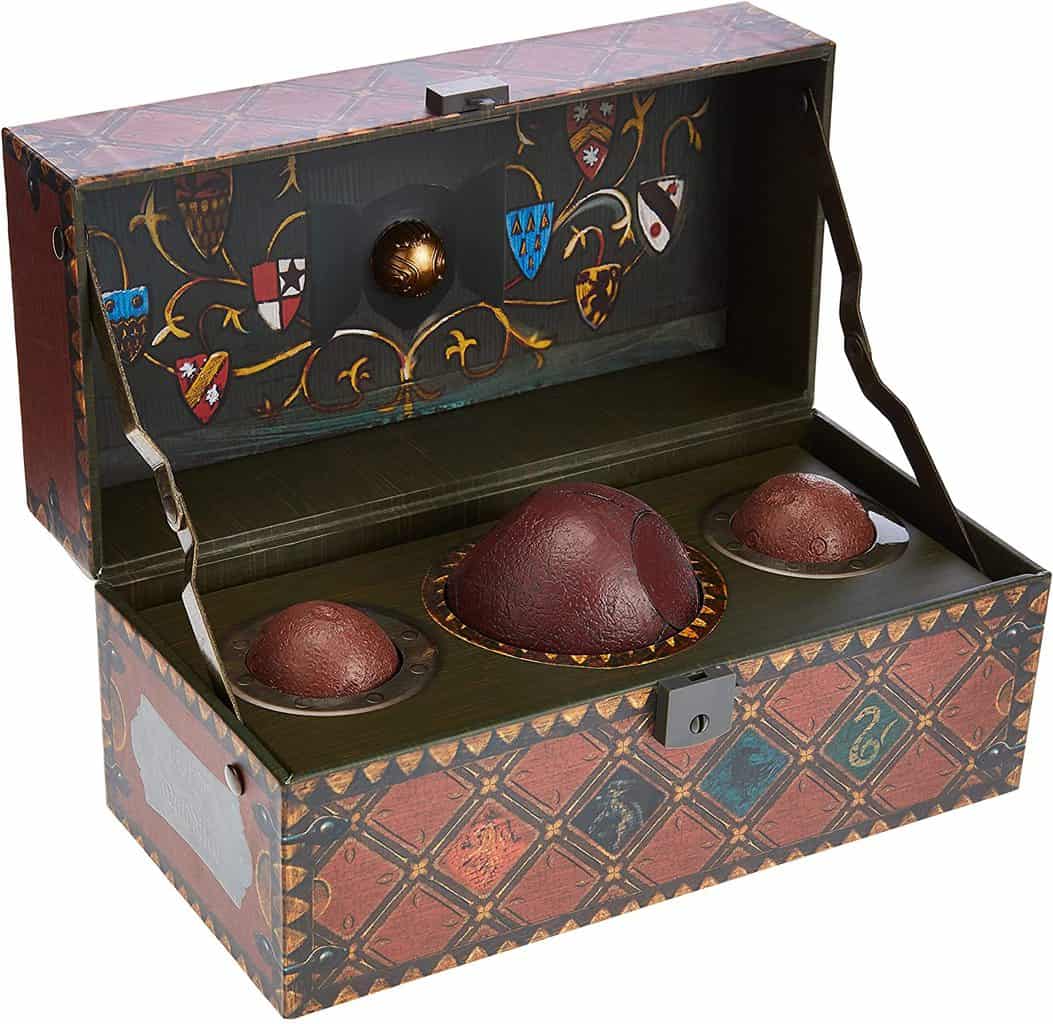 Who remembers the game of Quidditch? A dangerous yet popular game played by the Wizards and Witches while flying on their broomsticks. It was played by seven players from each team: three Chasers, two Beaters, the Keeper, and The Seeker.
Catching the Golden snitch was the aim for both teams, and the one with the highest points, in the end, won the game.
The quidditch game was a treat, and the adrenaline rush was real. You can get your own keepsake replica of the Quidditch trunk, complete with bludgers, quaffle, and snitch.
This set includes 1 Quaffle,2 Bludgers,1 non-removable Snitch,16 x 24-inch full-color poster, and a trunk to keep them all with a metal closing latch. It is available for just 26.10$.
Wizarding World Harry Potter, Talking Sorting Hat with 15 Phrases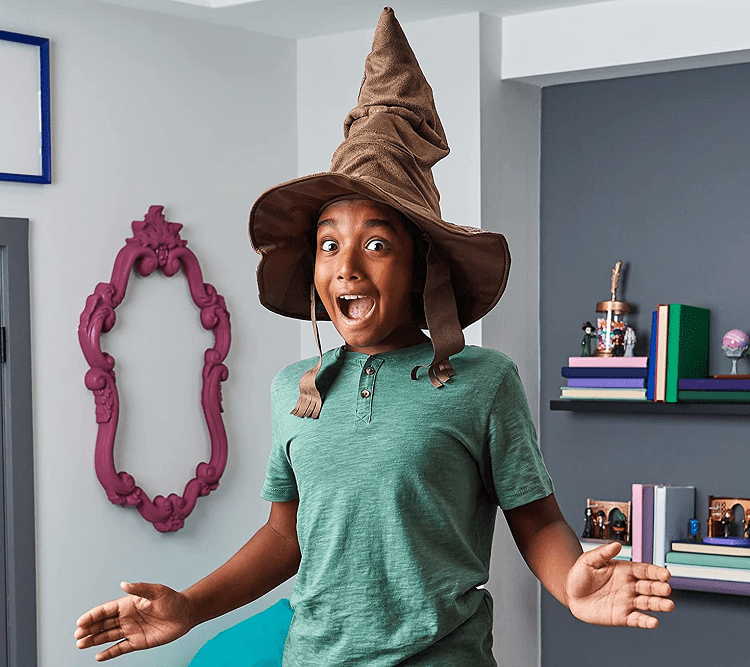 The sorting ceremony kept the Wizards and Witches of Hogwarts at the edges of their seats. You can recreate the iconic Sorting Ceremony with 15 phrases, realistic details, and facial movements of this hat.
The Sorting Hat comes to life with its weathered look and complete facial movements. As the Sorting Hat speaks and announces your House, its eyebrows, head, and mouth move.
Place the hat on your head and push the brim's button, and it will tell your House. This hat is excellent for cosplays and Harry-Potter-themed parties.
It comes with a battery, weighs 1.61 pounds, and is priced at 56.60$.
Slytherin Crest Pin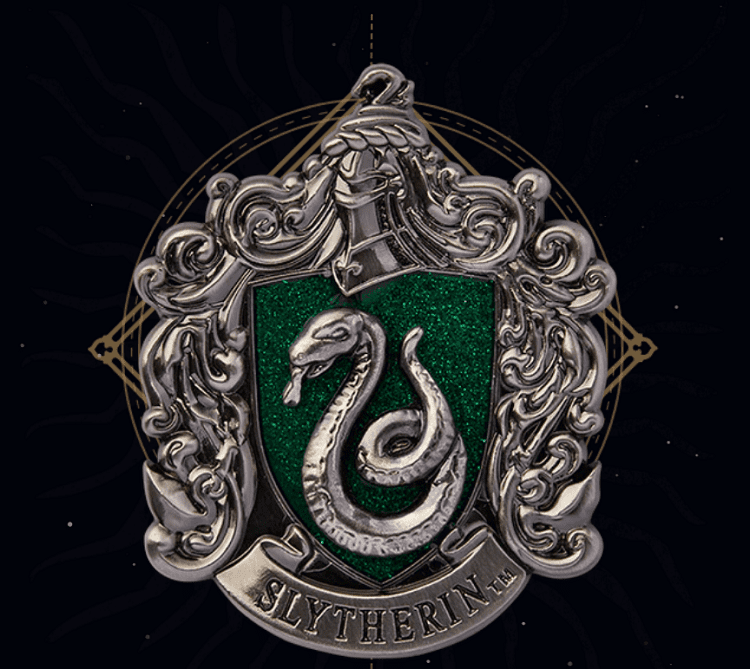 Are you a Slytherin? I hope not. But this crest pin is for you if you are.
'You'll make your real friends, those cunning folk use any means, to achieve their ends.'– the motto for House Slytherin.
With Professor Snape as its head and True-blood cunning Wizard Draco Malfoy as its member, this House was always the arch-enemy of the Gryffindors.
You can adorn this crest pin which depicts a badger, the iconic symbol of the Slytherin house, overlayed on an emerald green glitter background. It can be attached to all clothing materials, like shirts, coats, bags, etc. It is available for 7.95£.
Albus Dumbledore Deluminator with Hand-held Lantern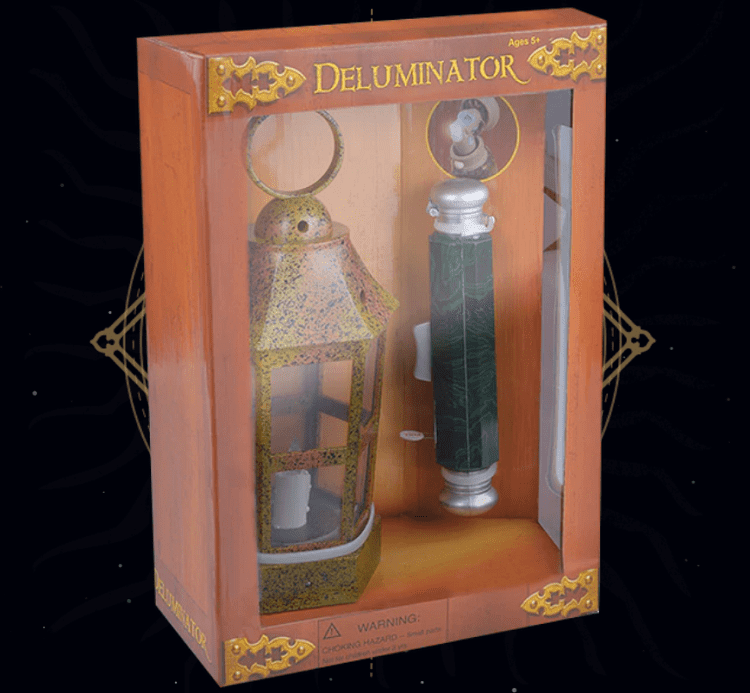 Professor Albus Dumbledor, the head of House Gryffindor and Headmaster of Hogwarts, is definitely the favorite of every Potterhead. His guidance and mentorship helped Harry fight the evils, including Lord Voldemort.
"It does not do to dwell on dreams and forget to live." Professor Albus Dumbledor.
Potterheads will always cherish him. Get this prop duplicate of Professor Albus Dumbledore's Deluminator, which he gave to Ron Weasley in his will.
The Deluminator, also known as the Put-Outer, is a magical device that can remove light sources from the Deluminator's immediate surroundings while also returning the light.
This Deluminator with a hand-held Lantern set is a must for any Potterhead! It is available for 28.95£. The downside, however, is its fragility. So you have to be careful with that.
Hermione Granger's Wand with Ollivanders Wand Box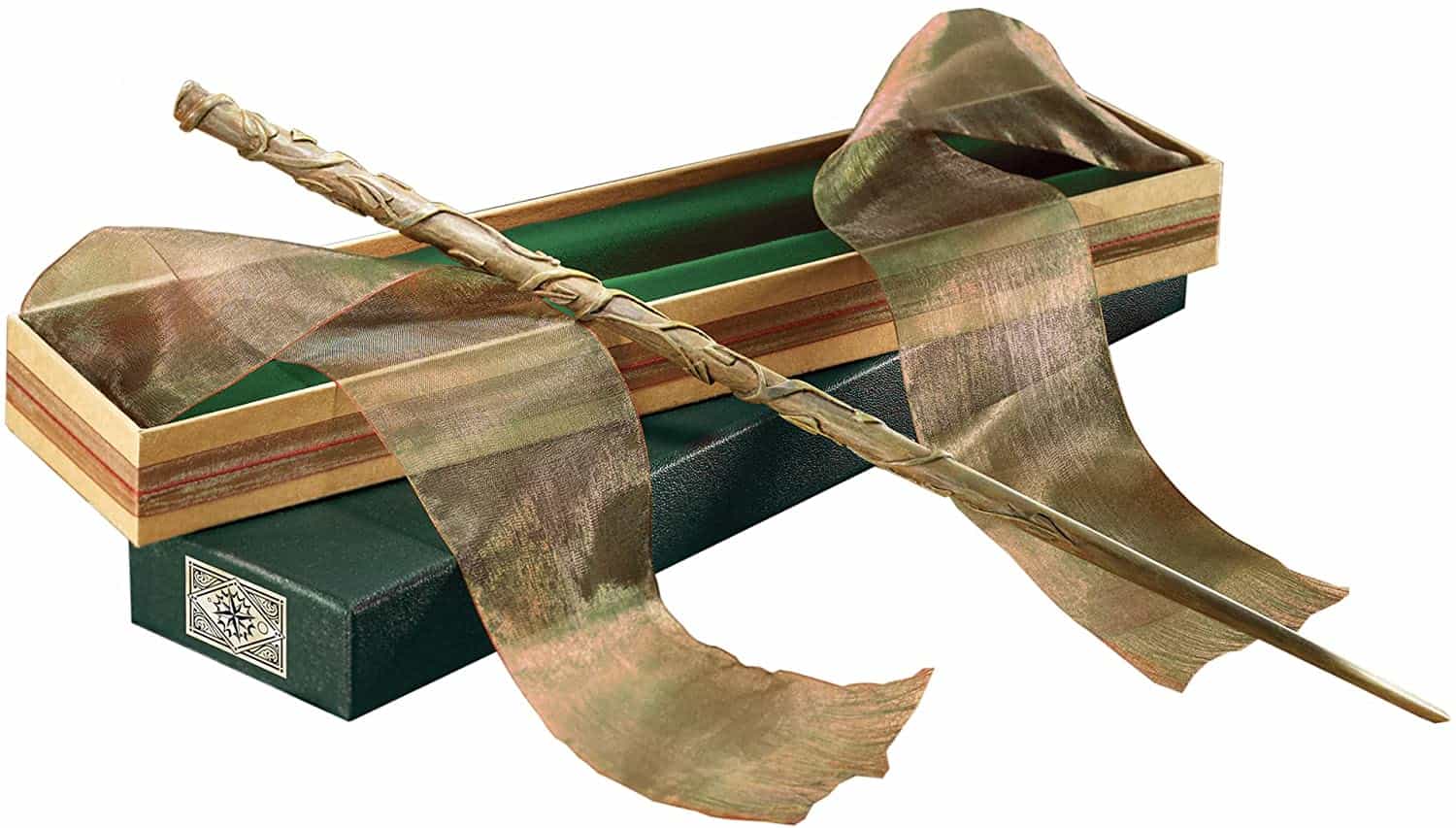 Hermione Granger, a muggle-born witch, born to Mr. and Mrs. Granger and a friend to Harry and Ron, was a bright and sharp student at Hogwarts. She was levelheaded, competitive, book-smart, always very logical, and ready with her spells for any hardship to come.
Oculus Reparo- the first spell Hermoine used to mend Harry's broken glasses.
She was always the first one to come up with a solution. This magic wand from Noble Creations is an authentic recreation of Hermione Granger's wand.
The size of this wand is about 15 inches in length and weighs 0.66 pounds. It comes with a Wand Box and is priced at approximately 58.29$. It will remind you of all the smartness and wit she had.
Enesco Wizarding World of Harry Potter Ron Weasley Year One Figurine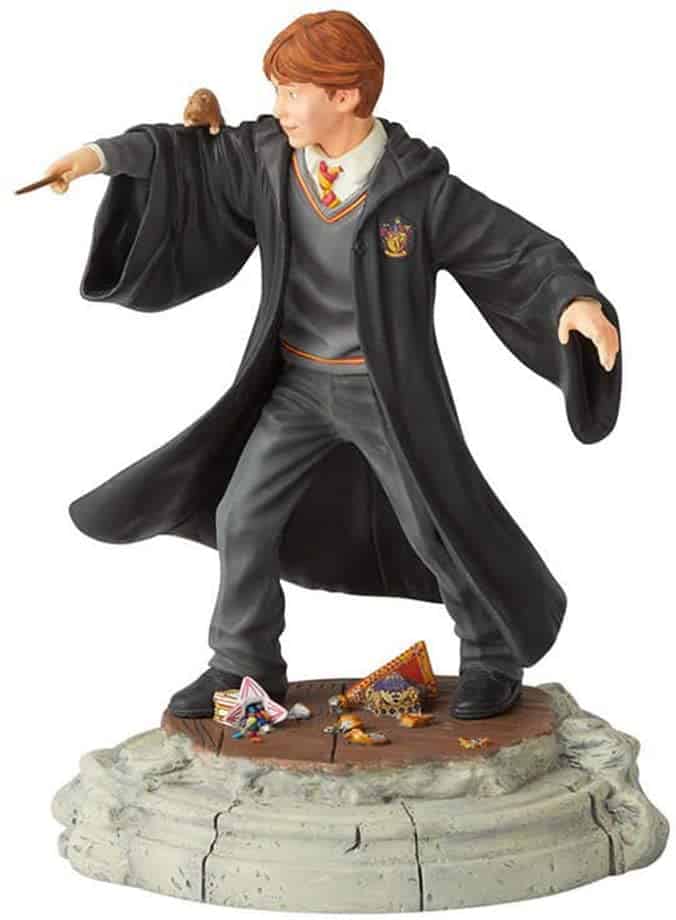 Ronald Weasley, a pure-blood wizard, a member of House Gryffindor, and the best friend of Harry Potter will always be the favorite of many. His relationship with Harry was an example of what true friendships should be like.
Ron was lazy, sometimes hot-headed, funny, loyal, and the most supportive friend for Harry and Hermoine. He brought comedic relief to the movies, and this action figure will remind you of how good of a friend he was.
This figure is great for your collection as well as for gifts. Ron stands in his typical spell position with a wand in one hand and an owl on the arm. It is 7.5 inches tall and is hand-painted and hand-crafted. It is fragile, so be careful with that.
Harry Potter and Rubeus Hagrid Limited Edition Q-Fig Max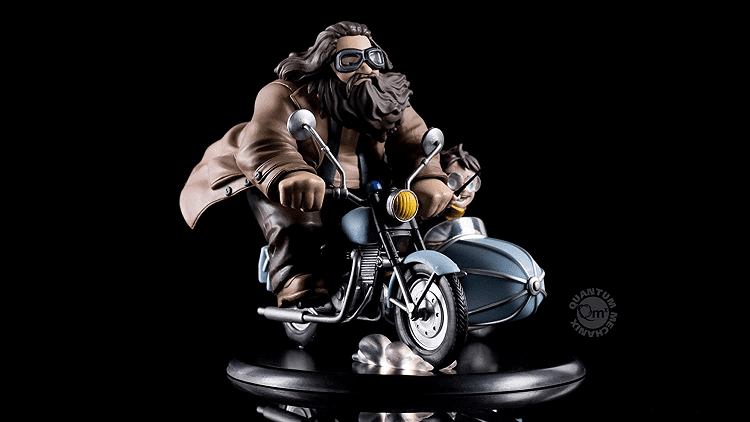 Rubeus Hagrid was a teacher, protector, and tour guide for young Harry Potter in the Wizarding World. The Hogwarts School of Witchcraft and Wizardry's half-giant groundskeeper could not have been a better caretaker or more loyal friend despite his intimidating appearance.
The limited-edition Harry and Hagrid Q-Fig Max Diorama depict the two friends on Hagrid's magical motorcycle as they race towards adventure. The detailing on it is exceptional, and this truly deserves to be in your collection.
The whole diorama is 6 inches high and 7 inches long and comes with a signed Certificate of Authenticity. It is priced at 99.95$.
The Noble Collection Harry Potter Electronic Plush Mandrake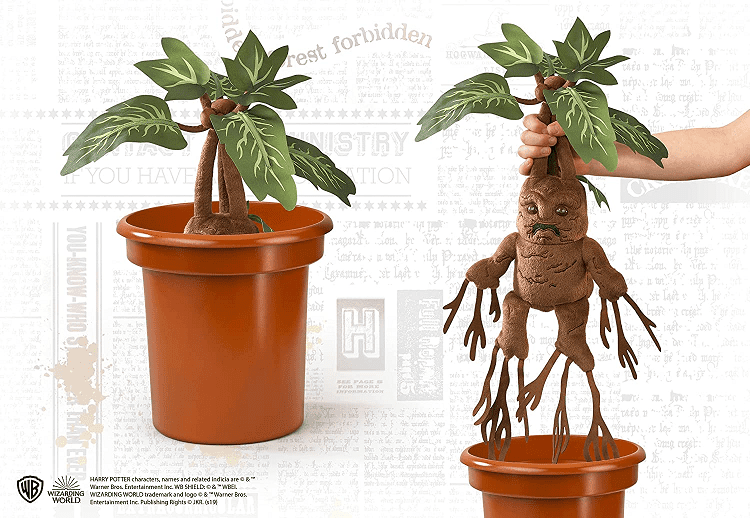 Herbology class of Pomona Sprout comes alive with this electronic interactive Mandrake, as seen in Harry Potter and the Chamber of Secrets. Mandrake plant was used to brew a potion.
The potion was used to restore those who had been attacked by the monster of the Chamber. Its hollering was a nightmare for students in Hogwarts.
This Electronic Plush Mandrake features intricate detail and high-quality materials and measures approximately 11 inches tall, including the pot. If you Pull the Mandrake out, he cries and shakes and stops if you put it back, just like in the series. It is available for 29.99$.
Tom Riddle Diary Replica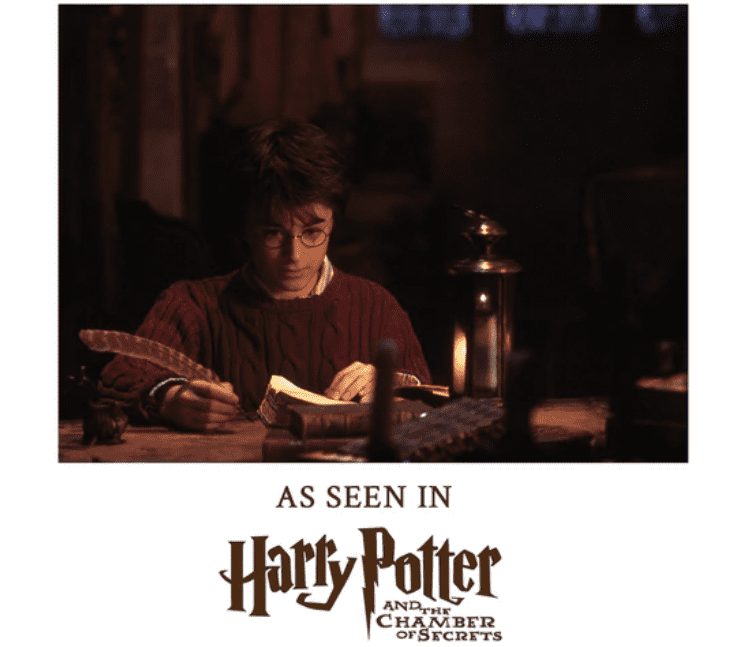 Who remembers the scary Tom Riddle diary from Harry Potter and the Chamber of secrets?
It was a simple blank diary, which Tom Riddle transformed into a Horcrux in 1943. It allowed the writer of the diary to communicate with the memory of the sixteen-year-old Tom Riddle. This magnificent diary could transport the reader into a realm of memories, just like Ginny did. Crazy, right?
Feel free to pour your soul into this replica of Tom Riddle's Diary (be careful that he doesn't write back). The cover is leather-based and has Tom's full name printed on it. It contains 142 blank pages and is available for 30£.
Frequently Asked Questions
Question: Does Funko Produce the Miniature Figures of All the Harry Potter Characters?
Answer: Miniature figures for most of the characters from Harry Potter's main cast are made by Funko, but not all of them. The reason is apparent; there are too many characters to choose from.
So Pops of characters like Harry Potter, Professor Snape, Albus Dumbledore, Hermoine Granger, and others are available and are definitely the best-sellers.
Question: What are Some of the Must-haves from Harry Potter Merchandise if I am on a Budget?
Answer: The Harry Potter Merchandise is so diverse that it is difficult to choose a few. But if you are on a budget, I suggest you go for your favorite house robes, magic wands, and crest pins. They are adorned by the students and Hogwarts and would definitely add extra character to your collection.
Question: What Should I Do if an Item I Like is not Available?
Answer: If the item you like from the merchandise is not available, don't worry. Usually, the articles get re-stocked. What you should worry about are the limited editions.
They sell very fast, so don't let them get out of stock. For limited editions, you can opt for second-hand merchandise as well. Many websites sell second-hand items from the merchandise, so you can look for those.
Colloportus! Locking Up the Best Harry Potter Merch Guide
Harry Potter Merchandise is hands down the best one to ever exist. It's wholesome, unique, and remarkable. The accurate referencing, the attention to detail, the exquisite design, everything is just beyond perfection. In addition, the real-life experience it gives of being at Hogwarts is genuinely commendable.
The Potterheads know what they want, but this guide is here to help you make your experience worthwhile. So buy whatever suits your liking, and do not rush in making the decision.
Plan properly before spending your hard-earned money. But do not wait too long, or your favorites might go out of stock. Follow the tips and tricks I have mentioned in this guide, and I am sure you won't regret it.
My favorite item from the merchandise has to be the personalized Gryffindor Robe. Gryffindor is my House, so obviously, I am inclined to it. This robe is perfect for cosplays and Harry-Potter-themed parties.
Grab your favorites from Harry Merchandise today. After all, it's all about completing the journey of being a Potterhead, right?
Read More:
• Best Harry Potter Christmas Sweaters
• Best Harry Potter Themed Ties
• Best Harry Potter Dog Costumes
• Best Harry Potter Themed Trunks
• Best Harry Potter Fan Fiction
• Best Harry Potter Tree Skirts