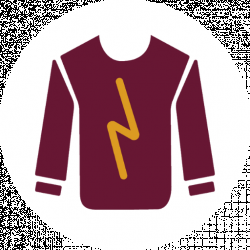 Latest posts by Wizards Welcome Team
(see all)
Bonnie Wright is an English actress, director, and author born on February 17th, 1991. She is most known for her role as the formidable quidditch captain Ginny Weasley in the Harry Potter films and is considered one of 'The Big Seven' Harry Potter cast members. In other words, one of the series's most critical and popular actors. Prior to being cast in Harry Potter, Bonnie had only acted in school plays but auditioned on a whim.
While her first debut was a short cameo on Platform 9 and 3/4, Bonnie would reprise her role throughout the series, steadily expanding on Ginny's character as she grew up on the screen.
I had the pleasure of meeting Bonnie Wright in 2018 at Denver Pop Culture Con, now known as FanExpo Denver. I honestly can't believe it's been that long since I sat up in the balcony listening to her talk about her pivot from acting to directing and why she prefers her time behind the camera instead of in front of it. But the experience stuck with me, as did meeting her for a quick photo.
Bonnie is serious about her profession and the creative works she puts out in the world. But there is an innate kindness about her. Still, she carries herself with complete professionalism. I left her panel, and my photo op with inspiration on how pivoting your life journey can ultimately lead to fulfillment. A lesson I didn't realize would be so important over the next 4 years of my life. But mostly, I left with a lot of excitement about meeting the person who personified one of my favorite Harry Potter characters.
So without further ado Bonnie Wright's life and accomplishments!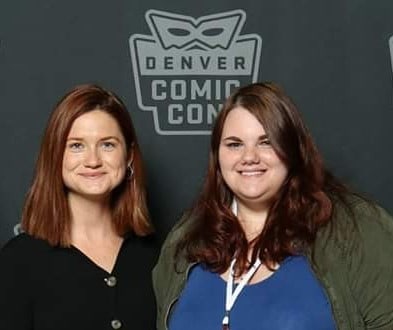 Bonnie Wright Quick Facts
Birth Date

February 17th, 1991

Birth Place

London, England

Age When Series Stared

9

Zodiac Sign

Aquarius

Parents

Sheila Teague and Gary Wright

Siblings

Lewis Wright(Brother)

Partner/Spouse

Andrew Lococo

Networth

4 Million

Highest Grossing Movies

Harry Potter and the Deathly Hallows: Part 2

Harry Potter and the Sorcerer's Stone

Harry Potter and the Half-Blood Prince

Social Media

Instagram & Twitter Handle: @

thisisbwright

Awards

2011 Rodial Beautiful Awards: Most Edgy Look Award




2012 Empire Award: Best Female Newcomer

Harry Potter Character

Ginny Weasley

Hogwarts House

Gryffindor

Last Updated

July 7th, 2022
Bonnie Wright Birthplace
Bonnie Wright was born in the London Borough of Tower Hamlets, London, England.
Bonnie Wright Parents
Bonnie is the second child born to Sheila Teague and Gary Wright. They own a jewelry company, Wright & Teague.
Bonnie Wright Early Life
Ruper Grint is the second and youngest child in her family. She attended Prior Weston Primary School before moving to King Alfred School in North London for her secondary education; however, while on set, she worked on her studies with the help of a tutor, like many young actors. She received three A-levels in art, photography, and design technology.
Growing up on set influenced her interest in film, and she would go on to obtain her Bachelor of Arts in filmmaking from the London College of Communication at the University of the Arts London. Outside of filmmaking and acting, Bonnie studies various arts, including dancing, singing, and piano.
Bonnie Wright Professional Career
Prior to her role in Harry Potter, Bonnie had only acted in school plays. One could say her ambitions were not set on acting as a profession, nor was she particularly knowledgeable about Harry Potter. However, her brother was a fan and could picture his sister playing Ginny. With very little convincing, Bonnie's parents sent in a few photos and a small essay on why she wanted to play Ginny.
Thus, her journey into acting began.
Harry Potter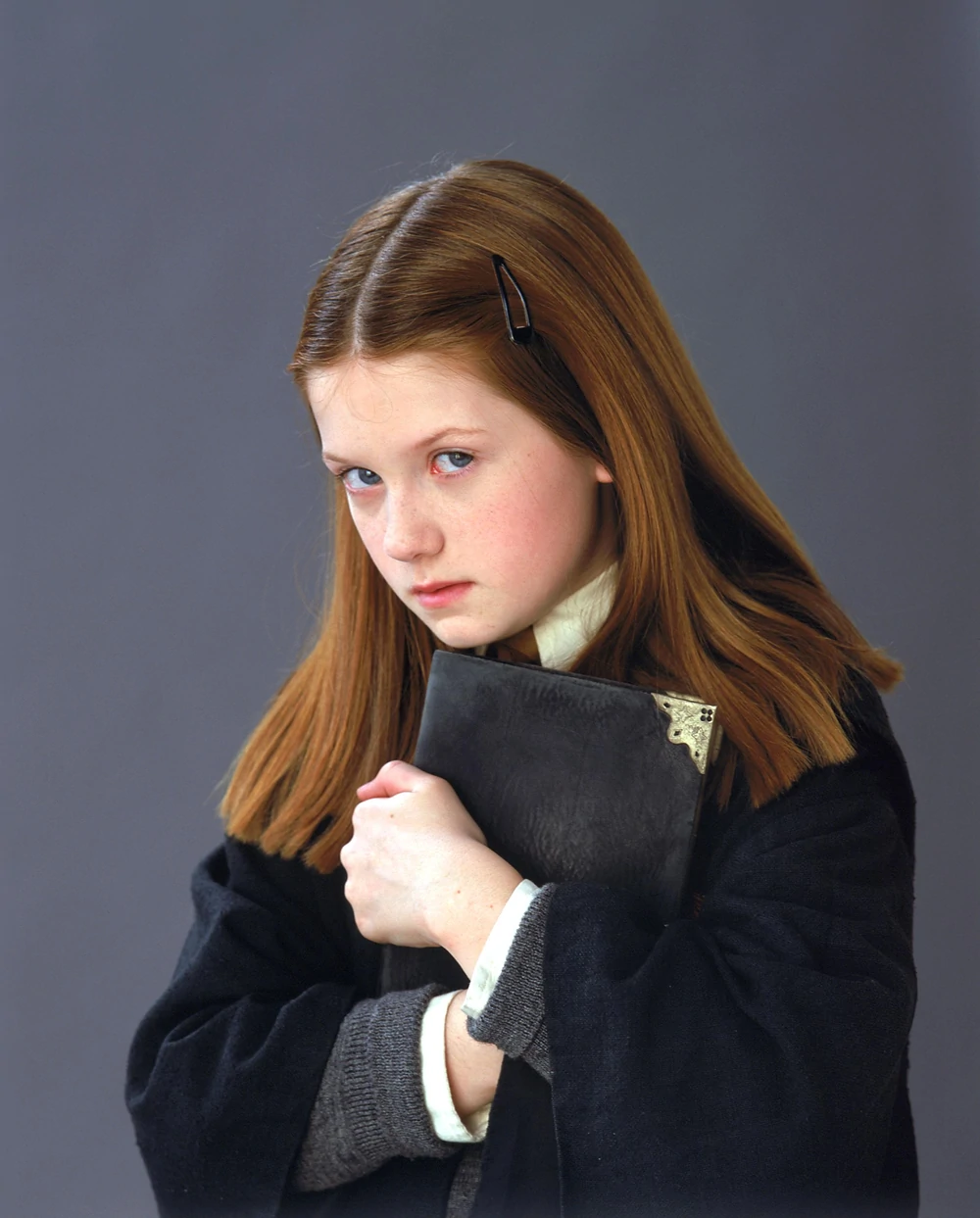 Bonnie's first appearance on film was in Harry Potter and the Sorcerer's Stone, a small cameo at Kings Cross Station. She had one simple line "good luck." While her role was small, it grew significantly in Harry Potter and the Chamber of Secrets as she joined the rest of the gang at Hogwarts. From the howler scene to the scene in the Chamber of Secrets, we are able to get glimpses of Wrights' innate acting talent and her chemistry with the rest of the cast.
She would go on to reprise her role as Ginny in some small way throughout every Harry Potter movie. Still, she wouldn't have any significant scenes again until she stepped into the role of Harry's love interest. Bonnie and Daniel Radcliffe had been friends for a decade, growing up together. As young actors, who were in some ways functional siblings, pretending to be in love did not come naturally. Bonnie and Daniel have remarked that their on-screen kiss was strange or, in Daniels's words, "…fine".
She would participate in several impactful scenes throughout the last 3 Harry Potter movies as her character joined Dumbledore's Army and continued to fight against evil forces while the trio hunted Horcruxes. The last glimpse fans would get of Bonnie Wright as Ginny Weasley would be in the epilogue scene set 19 years later as Ginny and Harry see their children off to Hogwarts on Platform 9 3/4.
Harry Potter was her claim to fame, but during Harry Potter, Bonnie worked on a few other acting projects. She co-starred in two television movies, Stranded (2002) and Agatha Christie: A Life in Pictures (2004). Along with guest-starring on The Replacements and King of the Hill.
Post Harry Potter & Directing Debute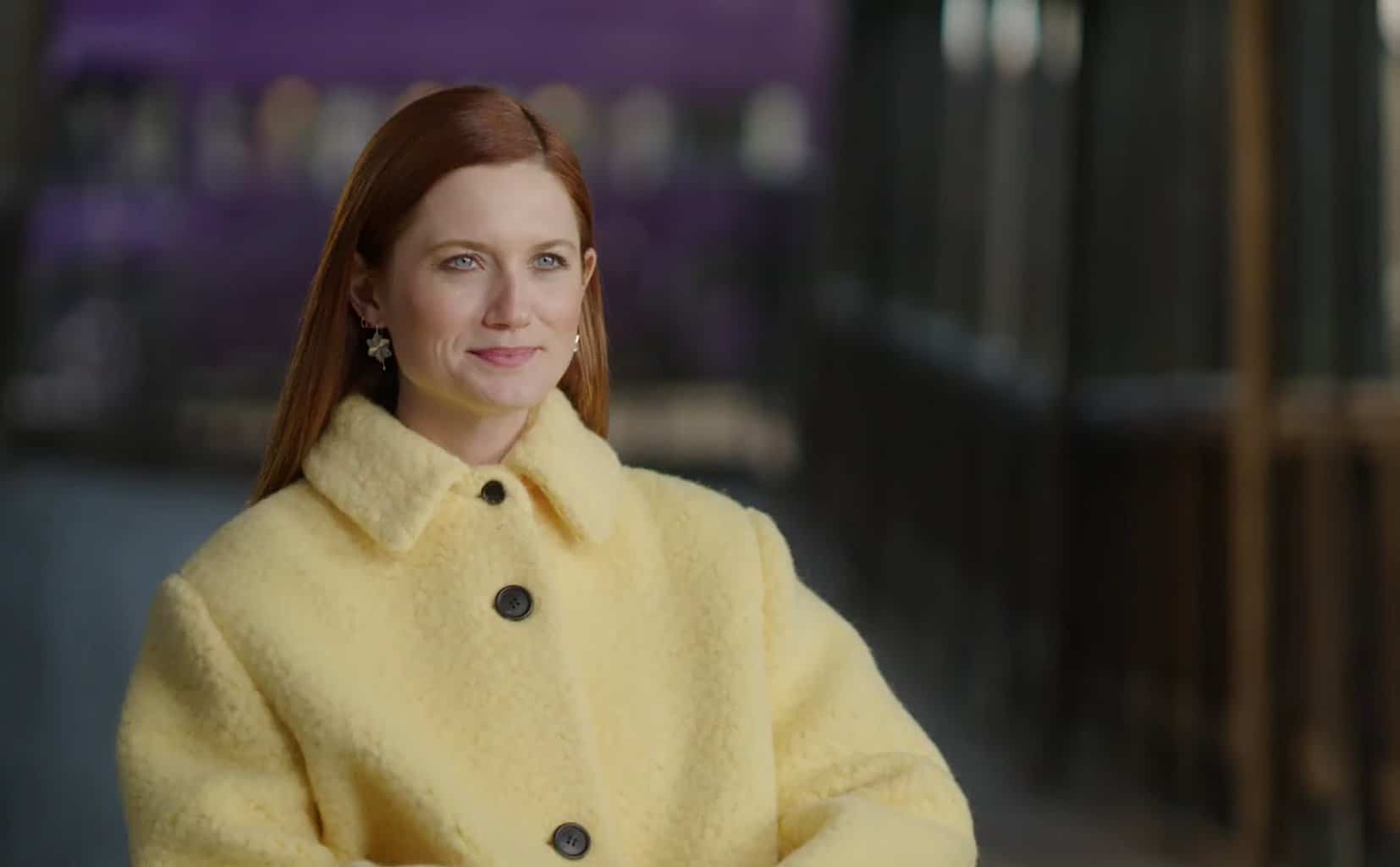 Harry Potter ended in 2011, marking a significant shift in Bonnie's career. While she had spent most of her formative years in front of the camera, she now desired to be behind it as a director and screenwriter. However, she continued to act on independent projects that appealed to her.
To date, she's directed ten projects ranging from short films to music videos. Her directorial debut was Sperate We Come, Separate We Go, which also happens to be her screenwriting debut. Recently, she rejoined fellow cast members for the Harry Potter 20th Anniversary reunion.
During her panel for Denver Comic-Con in 2018, Bonnie expressed that directing was a different headspace for her. As someone on the shyer side, she finds it more fitting for her personality. As of 2018, her focus in her film career has been solely on directing, and she is working on releasing a feature film.
Activism
Like fellow castmate Emma Watson, Bonnie has become a spokesperson for issues she holds dear to her heart. She's active in speaking about environmentalism and the pollution of single-use plastics. She's a Rainforest Alliance Ambassador and has worked with Lumos, a children's organization founded by JK Rowling in 2005.
Most recently, Bonnie has expressed support for the transgender community, along with many of her Harry Potter co-stars, in the wake of JK Rowling's scandal and unsavory use of Twitter.
She currently runs a Youtube channel called GoGently that features monthly videos about various topics, from sewing with her mom to talking about exploring her new city. Bonnie has recently published a book by the same name about changing your habits to live more sustainably, one small step at a time. You can find her blog and more information about her book here.
Personal Life
Bonnie dated Harry Potter co-star Jamie Campbell Bower for 4 years. They became engaged in 2011 but split ways in 2012. Jamie was reportedly devastated; however, Bonnie remained quiet about the split and her relationship with Bower in general.
Bonnie would make her relationship with Andrew Lococo public in 2020 and announce their marriage on her Instagram in 2022.
Bonnie moved to LA in 2016, stating that she did it for mental health purposes, not necessarily career purposes. She wanted to live someplace completely different from where she grew up, and LA was it. Around the time she married Andrew, she relocated to his home in San Diego.
Bonnie has one brother Lewis Wright; not much is known about him.
Bonnie Wright Youtube & Interviews
Bonnie Wright's Famous Quotes
Bonnie looking back at her time in Harry Potter
"As time has gone on since we finished the last film, I feel like my love and respect for it has grown more and more I've now been able to process what the whole thing was from the other side. When you're in the middle of the experience, you're busy being present, and you don't have the time to think of the enormity of it all." Entertainment Magazine
Bonnie on playing Ginny
"Sometimes you need to put your own characteristics into the actor, and you take different things from the character that you admire—sometimes you can't see the boundaries anymore. I don't know. I've always loved her—she is very fearless as a character, doesn't really care what other people think, and she speaks her mind. I think that fearlessness is something that people do admire in her." Interview Magazine
Bonnie, on being a Weasley
"I feel like being a Weasley is the best part of being in Harry Potter. We had, like, our Hogwarts family but I felt, like, so special having an actual extra family. In all of these scenes, we got on top of everything else." 20th Harry Potter Anniversary
Bonnie on what is essential to happiness in her writing and directing career
"It's essential for me now to write something or create a film that will bring people together – to have people watch the films I'm making as a group experience. I'm very much someone who still loves going to the cinema and the theater to experience something as a community. I love what I do because when I listen to other people's stories, or when I watch films, there's nothing more enjoyable than watching someone feel the same things that you do. You know you're not on your own in the world. Something in that film can touch a cord within you, and suddenly, you're connected to everyone, as it's a universal thing." S Life Magazine
Bonnie on directing
"At the moment I've consciously decided to just direct because I felt like they are very different head spaces to be in. And especially just a flip between the two. And I kinda wanted to give myself enough time to see if directing was something I loved and can do. It's amazing and quite clear how just giving myself the time and freedom to focus on that how quickly it became clear how that's what I needed in my life. I love being here and I love having the interaction and sort of face but I'm actually quite sort of shy and introverted. Directing and being behind the camera is something I've found quite comfortable." Denver Comic Con 2018
Bonnie Wright's Filmography
Harry Potter Films
Harry Potter and the Sorcerer's Stone
Harry Potter and the Chamber of Secrets
Harry Potter and the Prisoner of Azkaban
Harry Potter and the Goblet of Fire
Harry Potter and the Order of the Pheonix
Harry Potter and the Half-Blood Prince
Harry Potter and the Deathly Hallows Part 1
Harry Potter and the Deathly Hallows Part 2
Other Acting Projects
Stranded (2002)
Agatha Christie: A Life In Pictures (2004)
The Replacements (2007)
King Of The Hill (2007)
The Sea (2013)
Before I Sleep (2013)
After The Dark (2013)
My Dad Is Scrooge (2014)
Those Who Wander (2014)
How (Not) to Rob a Train (2014)
Sweat (2015)
Who Killed Nelson Nutmeg? (2015)
A Christmas Carol (2018)
Harry Potter 20th Anniversary (2022)
Director
Separate We Come, Separate We Go (2012)
Dreaming (2013)
Sea Ess (2014)
Fade to Gold (2014)
Know Thyself (2014)
Taught You How I Feel (2018)
Medusa's Ankles (2018)
Iguana Bird (2018)
Fallible (2019)
Melt (2021)
Screenwriter
Separate We Come, Separate We Go (2012)
Know Thyself (2014)
Bonnie Wright's Awards
2022 Across the Globe Film Festival- Best Actress in a Leading Role (Sweat)
2022 New York Movie Awards- Best Actress (Sweat)
2022 Onyko Films Awards- Best Acting Short Film (Sweat)
2022 Rome Prisma Independent Film Awards- Best Actress (Sweat)
2011 Rodial Beautiful Awards- Most Edy Look Award (Harry Potter and the Deathly Hallows)
Bonnie Wright Trivia Facts
Bonnie's middle name is Francesca
Her favorite colors are pink, blue, and purple
She enjoys football and surfing
Her first line in the franchise, "Good Luck," is her favorite line
Bonnie loves art and prefers working with clay
She looks up to Nicole Kidman as an actress.
Bonnie remained close with co-star Emma Watson
FAQs
Question: Is Bonnie's Hair Naturally Red?
Answer: Yes, her hair is naturally red, and her eyes are blue.
Question: Is Bonnie Vegan?
Answer: Evanna Lynch stated that Bonnie is mostly vegan during an interview about her podcast. However, Bonnie has yet to confirm this. However, she has indicated that she focuses on eating a clean diet.
Question: Does Bonnie Wright Have Any Children?
Answer: No, Bonnie doesn't have any children.
Question: Did they Ruin Ginny's Character in the Movies?
Answer: I found the character of Ginny to be almost boring in the movies, purely due to the writing, not the fault of Bonnie. I know this isn't a new opinion, but I must express it because come on! They regulated her to a background character and simply Ron's little sister until she became Harry's love interest, a simple romantic plot device. She was so much more than that! I can count the number of memorable scenes Ginny was given until she was Harry's crush on one hand.
In the books, Ginny is witty, has great humor, and is never afraid to stick up for herself. Truly a fearless woman. She also had a much closer and deeper relationship with Hermonie that the films skipped over. Much like Peeves, they missed a perfect opportunity for humor and a chance to showcase some true emotional depth between two female characters. I have yet to decide if I want to be Ginny or date her, but clearly, she is one of my favorites, and they did her dirty!
Research Citations
Continue reading: