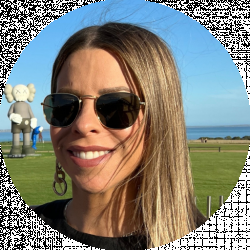 Latest posts by Maddy Chiffey
(see all)
Julie Walters is an English actress and comedian known and loved for her role as Molly Weasley in the Harry Potter Franchise.
I absolutely love Julie's acting style, and I think she brings everything needed to match the quirky and caring personality from the books to real life.
During this guide, I will be taking a look at Julie's other well-known performances, diving deeper into the character of Molly in Harry Potter, and looking into her real life outside of work, including the tragic battle with cancer she has gone through.
Julie Walters Quick Facts
Full Name
Julia Mary Walters
Birth Date
22nd of February 1950
Birth Place
Edgbaston, Birmingham, England
Nick Name
Mary
Nationality
British
Zodiac Sign
Pisces
Siblings
Kevin Walters (Brother)

Mary Walters (Sister)

Children
Maisie Mae Roffey
Partner / Spouse
Grant Roffey
Highest Grossing Movies (top 5)

Harry Potter and the Deathly Hallows – Part Two: Over $1Billion
Harry Potter and the Sorcerer's Stone: $992 Million
Harry Potter and the Deathly Hallows- Part One: $989 Million
Harry Potter and the Order of the Phoenix: $950 Million
Harry Potter and the Half-Blood Prince: $943 Million

Salary
$100,000 per annum
Net Worth
£2 Million
Social Media
Dame Julie Walters (@juliewaltersdame)  (not confirmed whether or not this is her account or a fan account)
Awards Won

1984 – Best Performance by an Actress in a Motion Picture
1984 – Best Actress in a Leading Role
2001 – Laurence Olivier Award for Best Actress
2002 – Best Actress
2003 – British Academy Television Award for Best Actress
2004 – British Academy Television Award for Best Actress
2006 – Silver George for Best Actress
2009 – International Emmy for Best Actress
2010 – British Academy Television Award for Best Actress
2011 – International Emmy for Best Actress

Last Updated
June 2022
Julie Walters Birthplace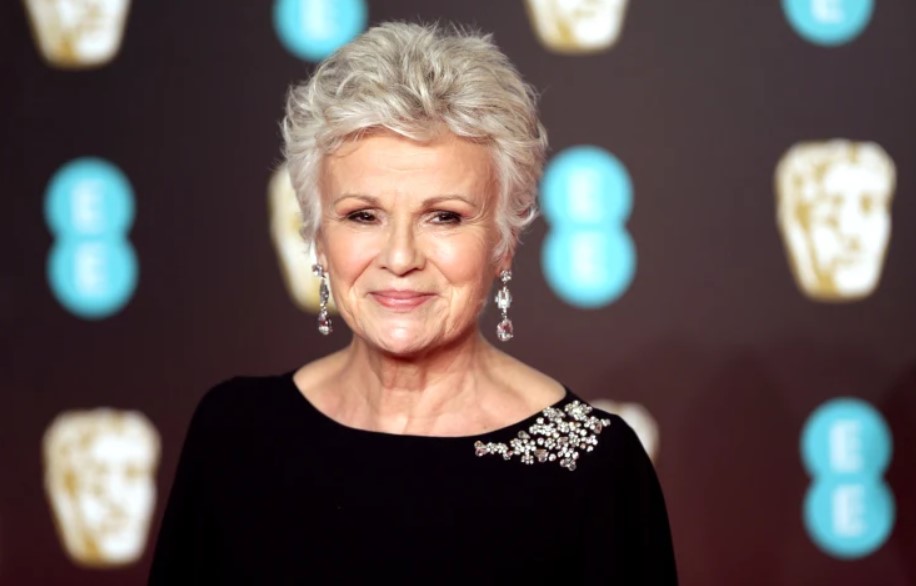 Julie was born on the 22nd of February 1950 in Birmingham. She was born at St Chad's Hospital.
Julie Walters Parents
Julie's mother was called Mary Bridget, an Irish Catholic postal clerk. She was originally from County Durham. Her father, Thomas Walters, was a builder and decorator. It is believed that her ancestors from her mother's side of the family had a somewhat active part in the Irish Land War. (1) Her grandfather on her father's side was a veteran of the Royal Warwickshire Regiment. He was killed during the war in 1915.
Julie Walters Early Life
As a child, Julie and her family lived at number 69 Bishopton Road in Staffordshire. She was the youngest of 5 siblings, although unfortunately, two of her siblings never survived birth.
She started her education at St Paul's School for Girls and later attended Holly Lodge Grammar School for Girls in Smethwick. She loved going to grammar school but was eventually forced to leave because of her boisterous personality and mischievous behavior (which, personally, I think are what makes her so lovable as an adult).
Bonus Read:Daniel Radcliffe Bio – Wizards Welcome
Julie Walters Professional Career
The 1970's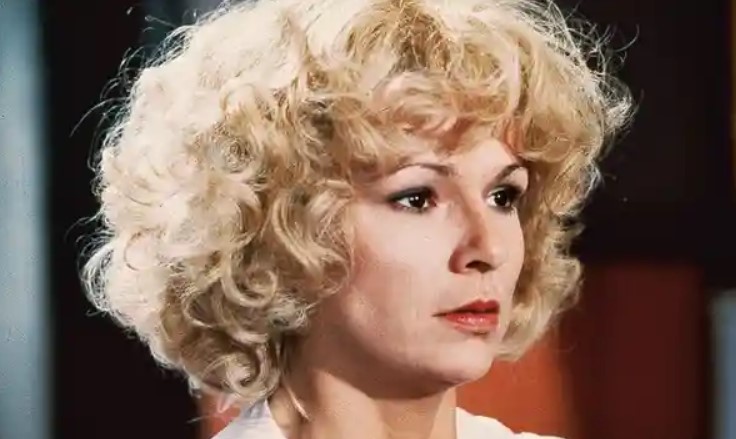 Walters began appearing on our screens when she used to perform with comedian Victoria Wood whom she met at theater school. They first performed together in 1978 in the show In at the Death. This was later followed by a TV adaptation of Wood's play, Talent. The pair went on to have their own series called Wood and Walters, which aired in 1982. One of the BAFTA winning follow-up episodes, Wood: As Seen on TV, was featured in Julie's best-known role, Mrs. Overall, in the mockery soap opera, Acorn Antiques.
The 1980s
We first saw Walter's acting techniques take a more serious turn in a TV role on Boys from the Blackstuff. This role hurtled her into becoming a national treasure. Next, she starred in Educating Rita in 1983 with Michael Caine; she had created this role herself on the West End stage in 1980. (2) She won a Golden Globe and a BAFTA for her portrayal of Rita.
Fun Fact: After Julie watched Educating Rita, she cried because she thought she was terrible.
In 1985, Walter played Adrian Mole's mother, Pauline, in a TV drama called The Secret Drama of Adrian Mole.
Two years later, she took the lead of Cynthia Payne in the movie Personal Service and then went on to star alongside Phil Collins in 1988, playing the part of the main character's wife in the film Buster. Also, this year, she starred as Mrs. Peachum in The Threepenny Queen, aka Mack the Knife.
The 1990's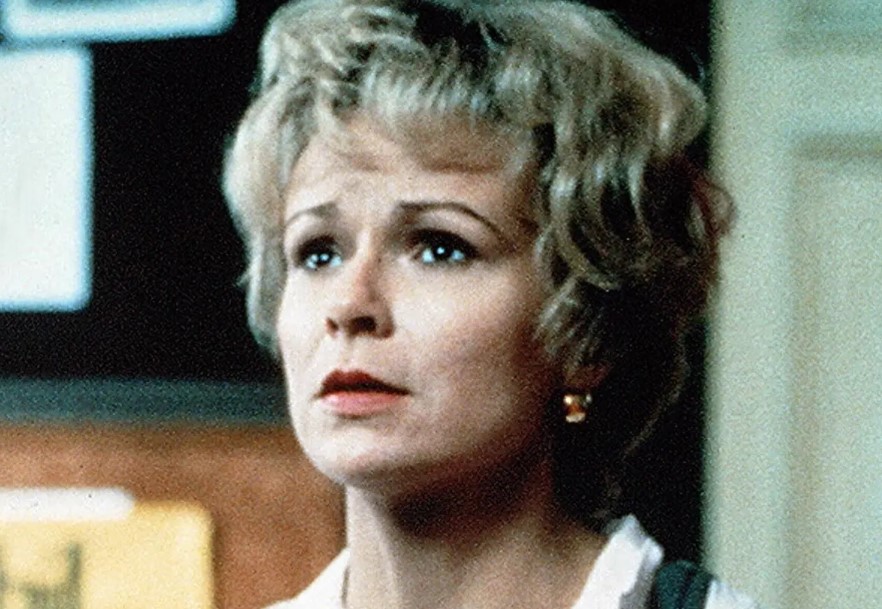 In the early nineties, Walter appeared with Liza Minnelli in the musical comedy, Stepping Out. She also did a one-off TV special called Julie Walters and Friends, which featured celebrities such as Victoria Wood, Alan Bleasdale, Will Russell, and Alan Bennett. (3)
In 1993, she starred in the TV movie called Wide-Eyed and Legless, or as some may know it, The Wedding Gift. This was based on the book by Deric Longden. It was written about the final years of his marriage passed away from a degenerative disease.
Towards the end of the nineties, she starred in the TV pantomime version of Jack and the Beanstalk, where she played the Fairy Godmother.
From 1998 to 2000, she took part in the British sitcom, Dinnerladies, where she played the role of Petula Gordeno. She was also the face of Bisto gravy in the late nineties.
The 2000s
In 2001, Walters won an award for her performance in All My Sons and received an Oscar nomination and a BAFTA for her role in the musical Billy Elliot, where she played the boy's ballet teacher. Her character in this was fantastic; she became a mother figure to the young lad with a challenging home life and taught him how to dance behind his strict father's back.
Fun Fact: Julie went through menopause when filming Billy Elliot and spoke about how she broke down in tears because she couldn't get the dance steps right.
In 2002, she won another BAFTA for Best Actress role in My Beautiful Son.
2001-2011 bought us Molly Weasley. Molly was head of the red-headed family of witches and wizards, the Weasley in the Harry Potter films. There was only one of the 8 movies that Walters didn't appear in, Harry Potter and the Goblet of Fire. Because of her role in these, in 2003, BBC voted Molly as the "second-best screen mother" (4)
Read More About Harry Potter: Lore Archives
In 2003, Julie appeared as the character Annie Clarke, a widow determined to make something good come from her husband's passing. This movie was called Calendar Girls and also starred Helen Mirren.
In 2005 she portrayed Marie Stubbs in the drama Ahead of the Class. During a poll in 2006, Julie came fourth in a survey of the Public 50's Greatest Stars. The same year, she starred alongside Ruper Grint in the film Driving Lessons.
Later that year, during the summer, Julie released her first novel, called Maggie's Tree (5) The book centered around a group of actors living in Manhattan. The book was published by Weidenfeld & Nicolson. It was an incredibly thought-provoking story with some quite disturbing moments. It is based on the way we view ourselves and the mixed-up ways we often misjudge each other and try to look at life from other people's perspectives. (6) The novel received some fantastic reviews, and Walters' was praised for her writing skills. It was easy to see that she was using her own experiences from her career to making the story come to life.
In 2007, Julie was the face of UK superstore Asda for their Christmas advertising campaign. In the same year, she also appeared in other ads, such as UK Nintendo Brain Training and an information film about smoke alarms. This same year, she also played the mother of Jane Austin in the movie Becoming Jane.
During the summer of 2008, she appeared in the hit musical film Mamma Mia! She played Rosie. Her character was fun and energetic and brought a lot to the movie. She was the best friend of the lead role, who was played by Meryl Streep. Personally, this is one guilty pleasure of a film for me and one that I can watch over and over again.
Still, in 2008, Walters took the lead role in a UK drama called Filth: The Mary Whitehouse Story, an adaptation of actual life events based on Mrs. Whitehouse. The show won Best Motion Picture Made for Television, and Julie was nominated for Best Actress in an award of the same name. (7)
In 2009, Walters received a star in the Birmingham Walk of Stars along the Golden Mile on Broad Street.
The 2010's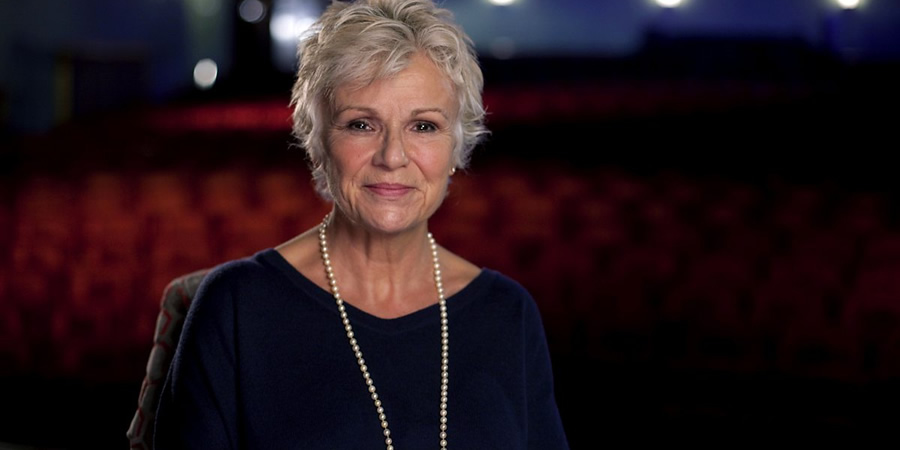 In 2010, she was in a drama for a UK channel called Secretary of State of Northern Ireland Mo Mowlam. Some people speculated about her taking on the role because she was so different in her physical appearance. Still, once it was released, her performance was highly praised by viewers and critics. (8)
Fun Fact: Julie almost backed out of the role of Mo because she feared that she wouldn't be able to get the character just right.
In 2012, Julie appeared in another BBC production called The Hollow Crown. She played Mistress Quickly, and then in the summer, she was the Witch's voice in Brave.
Also, in 2012, she appeared in The Last of the Haussmann, a production shown at the Royal National Theater. It was then broadcast to cinemas all over the world. She then played Mrs. Bird, a housekeeper in contemporary London, in the movie Paddington in 2014, a role which she later reprised in 2017.
In 2014, a British drama was released called Indian Summers, where Walters played the role of Cynthia Coffin. The series ran for a total of 10 episodes.
In 2015, she was in the romantic drama Brooklyn; her appearance earned her a BAFTA Award nomination for Best Actress in a Supporting Role.
In 2018, she starred as Ellen, the long-suffering housekeeper for the Banks family in Mary Poppins Returns.
Then in 2020, she was alongside Colin Firth in the remake of The Secret Garden.
Julie Walters Video
Watch some of Julie Walter's best on-screen performances in this ranking:
Watch Julie's thoughts on performing in The Secret Garden:
People often ask her why she's never had any plastic surgery, hear her reasons for not doing so: Julie Walters 'a Hollywood freak' for not having plastic surgery – BBC News.
Julie Walters Retirement and Post Professional
Dame Walters was diagnosed with stage 3 bowel cancer in 2018. After 18 months of fighting the disease, she made a full recovery. She decided that she thought the reason for the cancer was related to her stressful career and refused to go back into acting again. She has said the only way she would ever return to acting is if they were to film another Mamma Mia.
Julie Walters Family [Spouse / Partner, Kids]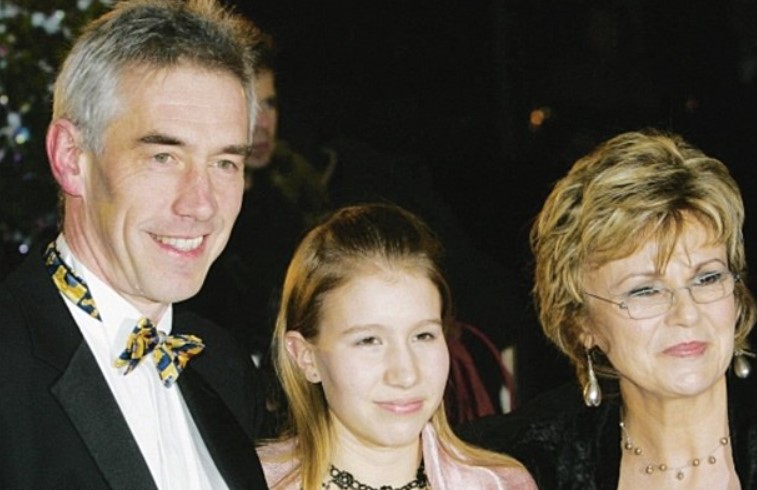 Julie's husband is called Grant Roffey. The two met in 1987 when Grant worked for the AA as a patrolman. After a blossoming romance, they had a daughter, whom they named Maisie Mae, in April 1988. Maisie is their only child.
Julie Walters Dating and Relationship History
Grant was Julie's first husband, and they have been happily married ever since. I am unaware of any previous relationships she may have had before 1987.
Julie Walters Controversies or Scandals
As far as we know, Julie has an immaculate history and background, and there don't seem to be any scandals surrounding her personal life or career.
Julie Walters Net Worth and Career Earnings
Julie Walters's current Net Worth is around $2 Million, but I would have thought it was possibly a lot higher when she was in her prime, especially during her time in movies such as Harry Potter and Mama Mia. It is believed that her salary at one point was around $700,000 per year.
Julie Walters Real Estate & Residence History
Julie lives with her husband in Plaistow, in the United Kingdom, and they live on an organic farm. It's not common knowledge how much the home costs them or whether or not they own any other properties.
Julie Walters Famous Quotes
Julie spoke about getting the star. She said, "I am very honored and so happy that the people of Birmingham and the West Midlands want to include me in their Walk of Stars. I look forward to receiving my star; this is where my roots are, and in their essence, it has played a big part in making me the person I am today."
"It seems that when you reach a certain age you almost give yourself permission to misbehave and say what you think. People allow it, with very old people"
I don't know if you can change things, but it's a drop in the ocean"
"Shakespear – it's not funny. No matter how they try to make Shakespear funny, when it's meant to be funny it's not funny"
Bonus Read: The Best Harry Potter Sweatshirts Guide for Fans of the Franchise
Julie Walters Filmography & Full Credits
1983 – Educating Rita
1985 – She'll Be Wearing Pink Pyjamas
1985 – Dreamchild
1985 – Car Trouble
1987 – Personal Services
1987 – Prick Up Your Ears
1988 – Buster
1989 – Mack the Knife
1989 – Killing Dad or How to Love your Mother
1991 – Stepping Out
1992 – Just Like a Woman
1994 – Sister My Sister
1996 – Intimate Relations
1997 – Bathtime
1998 – Girls Night
1998 – Titanic Town
2000 – Billy Elliot
2001 – Lover's Prayer
2001 – Harry Potter and the Sorcerer's Stone
2002 – Harry Potter and the Chamber of Secrets
2003 – Calendar Girls
2004 – Harry Potter and the Prisoner of Azkaban
2005 – Wah-Wah
2006 – Driving Lessons
2007 – Harry Potter and the Order of the Phoenix
2008 – Mamma Mia!
2009 – Harry Potter and the Half-blood Prince
2010 – Harry Potter and the Deathly Hallows: Part One
2011 – Harry Potter and the Deathly Hallows: Part Two
2012 – Thread of Evidence
2013 – Justin and the Knights of Valor
2013 – Only Chance
2013 – The Harry Hill Movie
2014 – Paddington
2015 – Brooklyn
2017 – Film Stars Don't Die in Liverpool
2017 – Paddington 2
2018 – Sherlock Holmes
2018 – Mama Mia! Here We Go Again
2018 – Mary Poppins Returns
2020 – The Secret Garden
 
Julie Walters Role in Harry Potter
A Bit About Molly Weasley
Molly Weasley is an English pure-blood witch and mother of the red-headed Weasley's children, who she shared with Arthur Weasley.
Molly was born into the Prewett family; she had two siblings, Fabian and Gideon, who were members of the First Order of the Phoenix. Both of her brothers were killed during the first wizarding war.
Molly attended Hogwarts and was in Gryffindor, as were all her future children. She married Arthur Weasley, and they went on to have seven children, Bill, Charlie, Percy, Fred, George, and Ron, their youngest was Ginny, and she was the only girl. You could say that Molly was a mother to Harry as well; she was undoubtedly more of a mother to him than his aunt Petunia had ever been.
Molly was a member of the new Order of the Phoenix, which we were introduced to during the book/movie of the same name. They decided to reform the Order after the return of Voldemort. She also participated in the Battle of Hogwarts. She was most remembered for her shining moment when she killed the brutal Death Eater Bellatrix Lestrange.
Thoughts and Experiences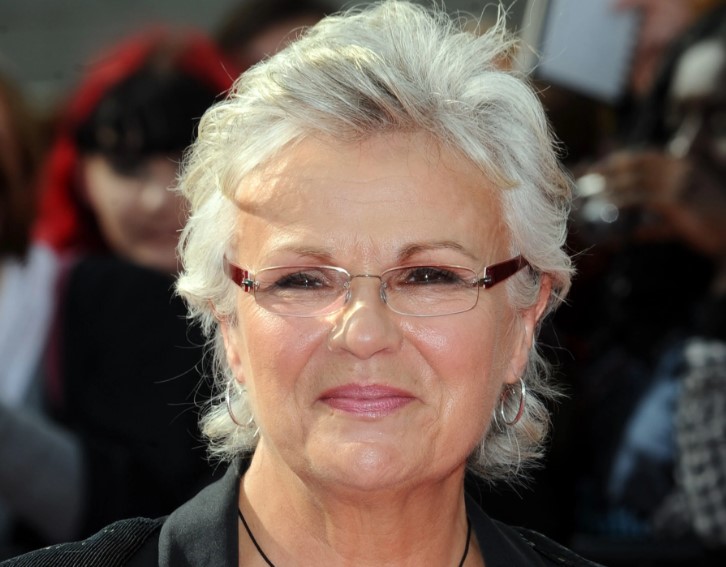 Julie Walters has recalled watching the children grow up throughout the movies. She said that some of the sets were so realistic and brilliant that they could make the hairs on the back of your neck stand on end.
Although she viewed her role as "quite small," I think she played a significant role in the movies and in Harry's life as a mother figure.
Harry Potter was a massive part of Julie Walter's life; she was in all but one of the movies, which spanned over 10 years. I think she, like the rest of the cast, was despondent when it came to an end. They ended up being like a family throughout filming, so even as a viewer, this was an upsetting time to think they would no longer be on our screens together. Julie said that over time she felt like she was married to Mark Williams (who played Arthur Weasley) in real life.
She said she loved filming the scenes inside the Weasley's burrow; she described it as being just as we saw on screen, with higgledy-piggledy walls and crooked tables and chairs, with the wonky pipework running up the walls.
I think Julie's favorite moment throughout the entire series was when she got to kill Bellatrix. She said that when she found out, she would be playing the role of Molly. She had read the books and remembered hoping she would not leave that scene out of the movies as she desperately wanted to film it.
Read More: Best Harry Potter Purse Ideas
What Julie Has To Say About Harry Potter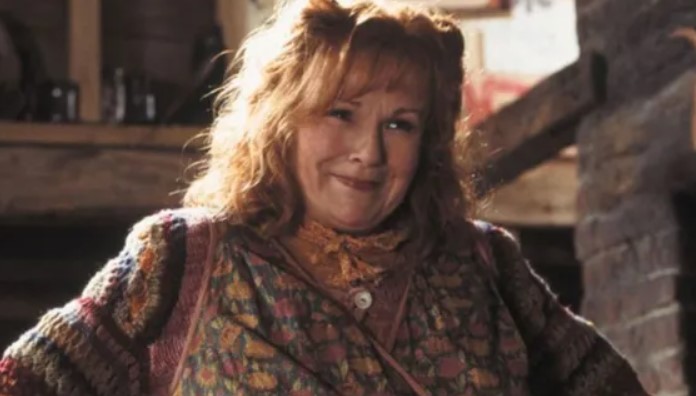 "A story went around not so long ago that I was an avid reader of the Harry Potter books and rushed to the bookshop every time a new one appeared on the shelves. Well, it's not entirely true.
"What happened was that someone once spotted me rifling through the new book at a store – know what had happened? I'd heard the rumor that one of the characters would be killed off by JK Rowling, and I was just checking on my insurance.
"I came to the words 'Mrs. Weasley' and realized that she wasn't the one who died and felt relieved as a result. The work goes on."
"Someone said to me recently that, as Mrs. Weasley, I seemed to shout a lot. I said to them, 'Look, if you were the mother of all those boys, and you lived in a house like that, you would shout a lot too. You would have to shout just to make yourself heard."
Find Out More About the Weasleys: Fred Weasley Character Bio
Julie Walters FAQs
Question: Why Didn't Julie Walters Attend the Hogwarts Reunion?
Answer: After her battle with cancer, Julie has decided to abstain from anything involving her acting career as she feels that this could have been what caused her to get sick in the first place.
Question: Why Wasn't Molly Weasley Shown in the Goblet of Fire?
Answer: Due to the books being so long, when they made the movies, there were a lot of scenes they had to cut out. During the Goblet of Fire, it meant that Molly never appeared. Julie spoke about this and said she was "quite hurt not to be in as she loved the children, but she understood why and hoped to appear in the next one."
Question: Will Julie Walters Ever Act Again?
Answer: Julie has made it quite clear that she does not wish to ever go back to acting, but she has said one thing that would entice her back is if they were to do another Mamma Mia!
Research Citations
Harry Potter and the Goblet of Fire
Continue reading: