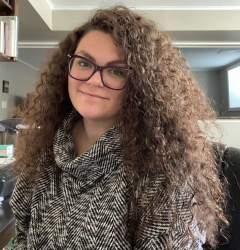 Latest posts by Candace Osmond
(see all)
You'll Want All of These Amazing Ideas
Are you a Potterhead like me and love the Harry Potter universe and just about any piece of merchandise you can get your hands on? Welcome to a list of some of the best Harry Potter purse ideas! These purses are seriously to die for. I almost bought like six of them LOL! I've included a little bit of everything from mini purses to trunk-shaped bags.
Bottom Line Upfront
Ohhh picking one is SO hard! I want them all! But I have to say, I love the Deathly Hallows Purse because it's simple and can be used every day.
Top 3 Picks
Best Overall: House-Themed Bags
Best Small Harry Potter Purse: Acceptance Letter Purse
Best Large Harry Potter Purse: Deathly Hallows Purse
What to Look for in a Harry Potter Purse
Before you venture into spending money on a Harry Potter bag, I just want to make sure you're spending your money wisely. To make that happen, you need to know a few things about how to choose a proper Harry Potter purse.
Materials & Quality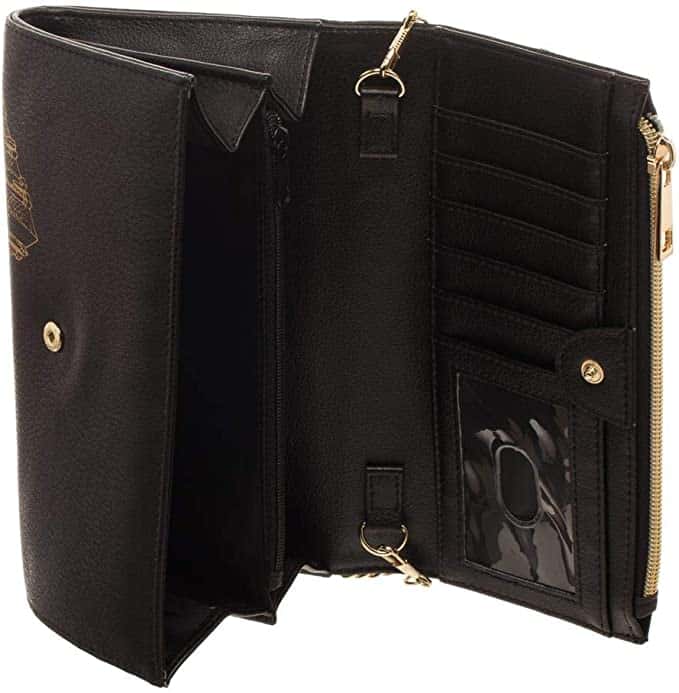 Spending money on a purse means you have to check out for quality first. Mose purses and bags are made with synthetic fibers or a mixture of different natural fibers that impact their overall durability.
Leather bags are usually more expensive but they are also very durable, easy to clean, and can repel water. A leather bag will usually last longer than one made from cheaper polyester fibers.
Details
There are a lot of cheap knock-offs when looking into Harry Potter bags. You can often tell the difference because they don't have proper graphics. This is because copyright laws come into play.

If you are not authorized to make and sell a bag with the Harry Potter logo or official graphics, you can get sued. Fake product manufacturers have found a way around this by changing some details on the graphics (remember the fake Abibas sneakers?).
Always look for products that are sold by authorized manufacturers and sellers so make sure you're getting a quality product.
Your HP House
If you are a true Harry Potter fan, chances are you are very passionate about the lore, and you've likely taken the house test to see in which house the hat places you.
Luckily, you can find plenty of bags and purses that bear the logos of one of four different Hogwarts houses, so you don't have to compromise. If you're a Ravenclaw, just look for a bag with your house's logo or a bag that's predominantly blue and bronze (the house's official colors). More about colors, in the next section.
Best Harry Potter Purse Ideas
As a die-hard Potterhead, coming up with this list was easy peasy. But I tried to pick ideas that would appeal to everyone. I also considered user reviews.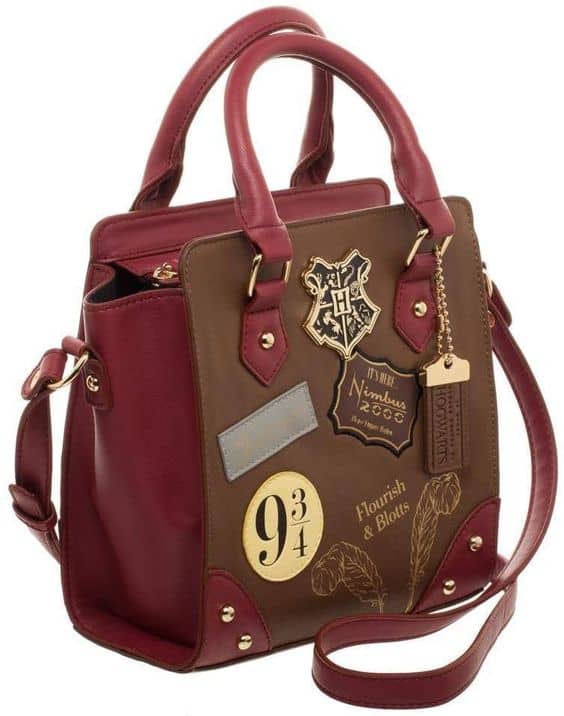 If you're ready to head to platform 9 ¾ in style, this is a handbag you can't miss. Designed for every Hogwarts student that ready to take off to classes, this purse accommodates a generous amount of items, all whilst bearing the emblems you want to see (including the label of the latest Nimbus 2000). The predominant red color and the golden accessories make this the perfect Griffindor purse.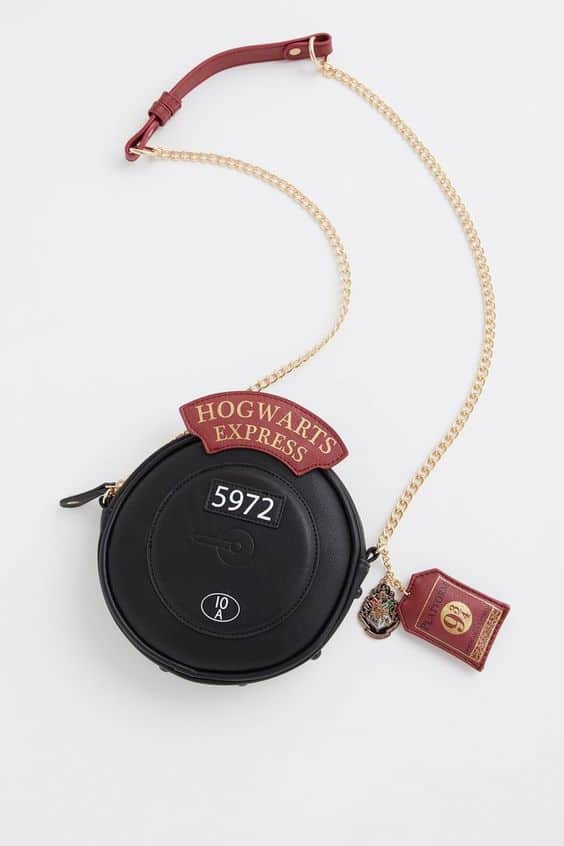 Sometimes, all witches and wizards need for their next journey is their house keys and cell phone. This tiny purse may not accommodate that many objects, but it's perfect for a night out or when you don't want to carry too much stuff around with you.
The black purse features a golden chair that can be worn over the shoulder but doesn't lack the Hogwarts Express logo either!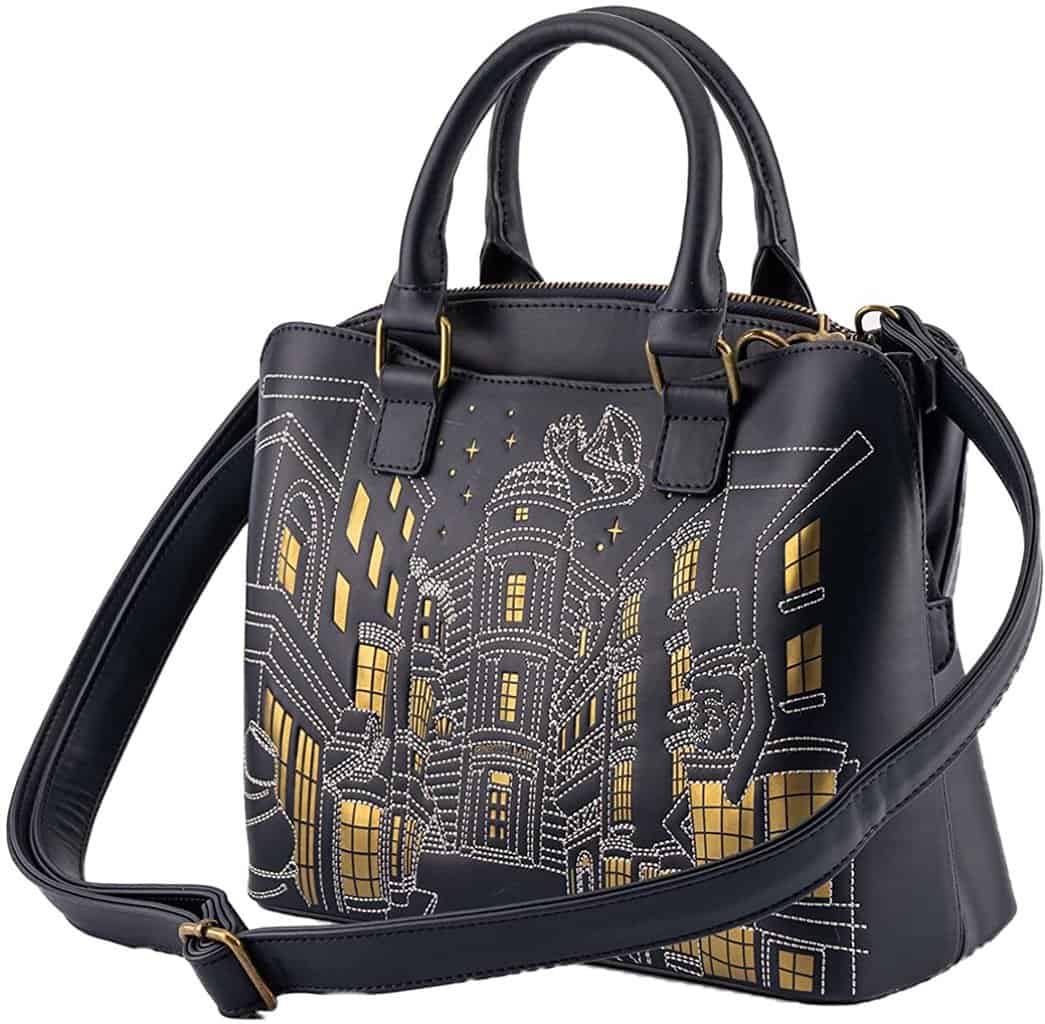 Walk down the street in style while pretending to shop on Diagon Alley with this marvelous black purse with loads of golden accents and white seams. The crossbody design doesn't stop you from adjusting the length of the strap and placing it normally across the shoulder. It's great for a walk around town or even to old your books while you attend classes.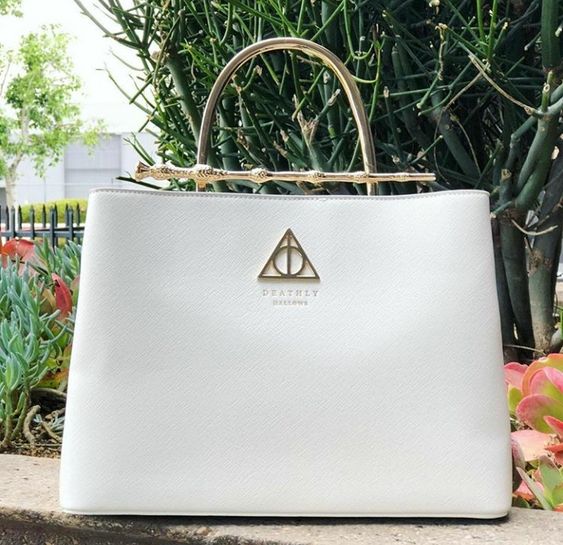 If you know your HP lore, you already know that the Deathly Hallows are three mythical objects of immense power. If that was your favorite Harry Potter movie in the series, it makes sense to buy a themed purse, doesn't it? I love this purse because of its white color which is so easy to combine with a variety of different outfits.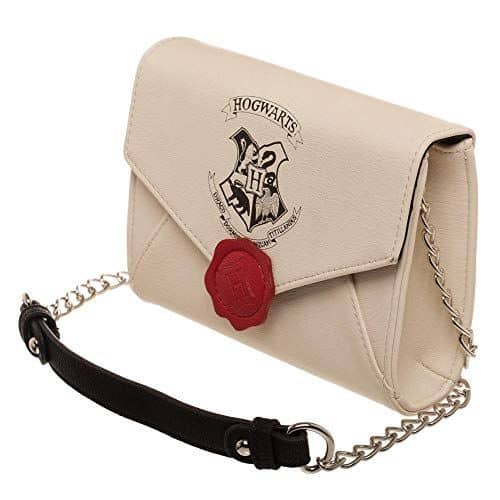 In my honest opinion, one of the most iconic items in all the HP series is the letter of acceptance. This envelope that's so craved by young magicians has become an emblem.
If you're still dreaming about receiving your letter to Hogwarts, you're going to fall in love with this purse as well. I love how chic it is and even with that neutral color, you get so many rich details (like the wax seal and the Hogwarts emblem).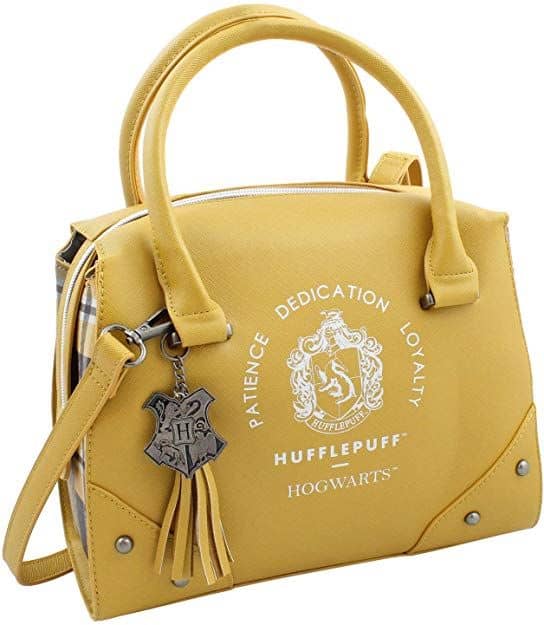 Patient, loyal, and hardworking, Hufflepuffs are true legends. If you took your house test and you're a certified Hufflepuff, the next obvious step is to invest in the purse to prove it. I love the choice of yellow here since this is a color representative of the house. Their motto surrounds the house emblems, showing everyone why this house deserves its well-earned status.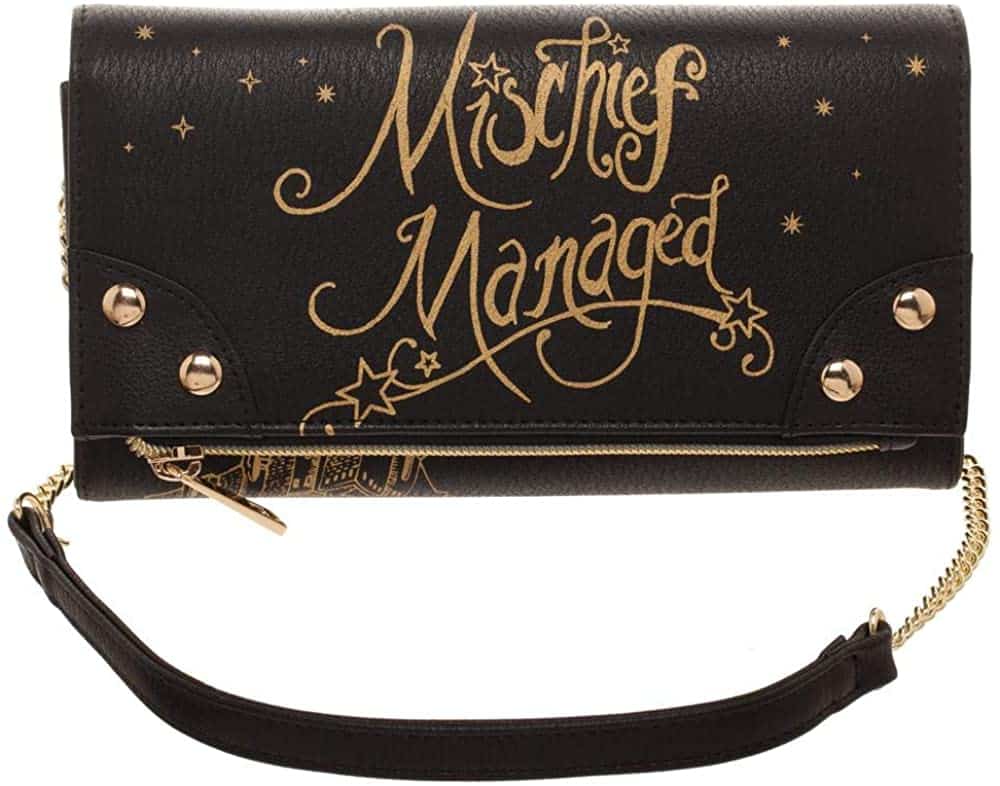 Harry Potter's universe was about magic, and while most Hogwarts students were do-gooders, the occasional mischief would slip into the equation.
If you loved the "Mischief Managed" idea, take a look at this beautiful foldover purse/wallet that is perfect for heading out and rocking the town. Due to its compact size, this will mostly fit your ID and some cash, but I still think it's a gorgeous addition to your wardrobe.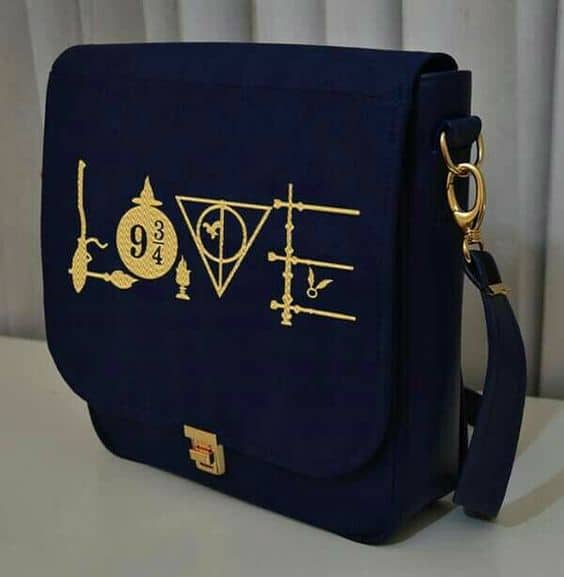 If you fancy a messenger back that's HP branded, I think you're going to love this one. The letters that form the word LOVE are made with plenty of iconic elements from the movies and cooks, including the goblet of fire, the Nimbus, the Quidditch ball, wands, and even the symbol of the Deathly Hallows.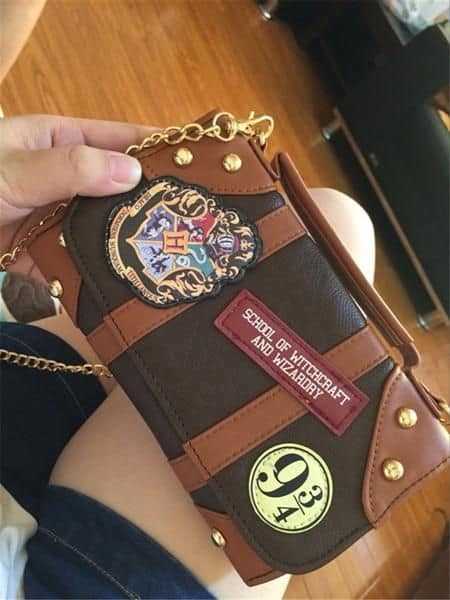 I am in love with this miniature suitcase that's a chic foldover purse. It is decorated exactly as you would expect a Hogwarts student suitcase to look. While pretty small, it can still hold your money, ID, smartphone, and house keys. The black and brown elements are perfect considering the theme of the purse.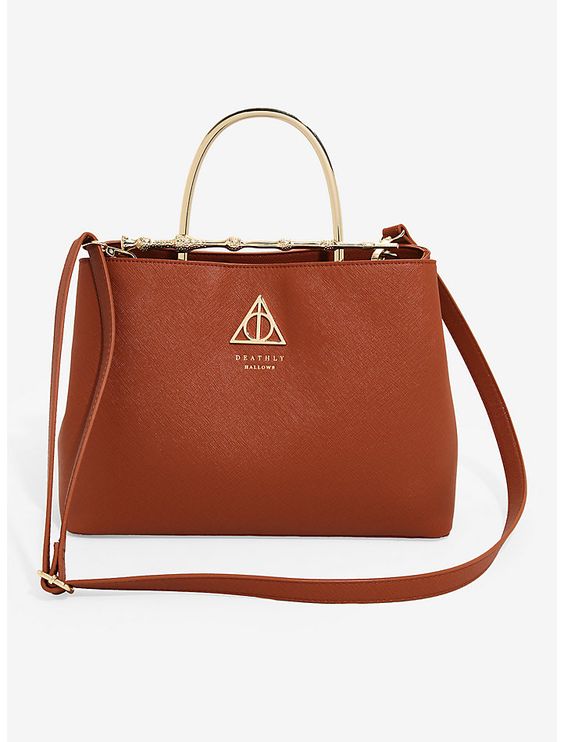 Did you like the Deathly Hallows purse I showed you earlier but white isn't your color? Then you have to check out this cognac purse which is perfect and spacious for those of you who love to carry stuff around (I never like to be caught off-guard either).
The golden accents and the discreet Deathly Hallows logo make the purse even more elegant, while the strap makes it perfect for all body types.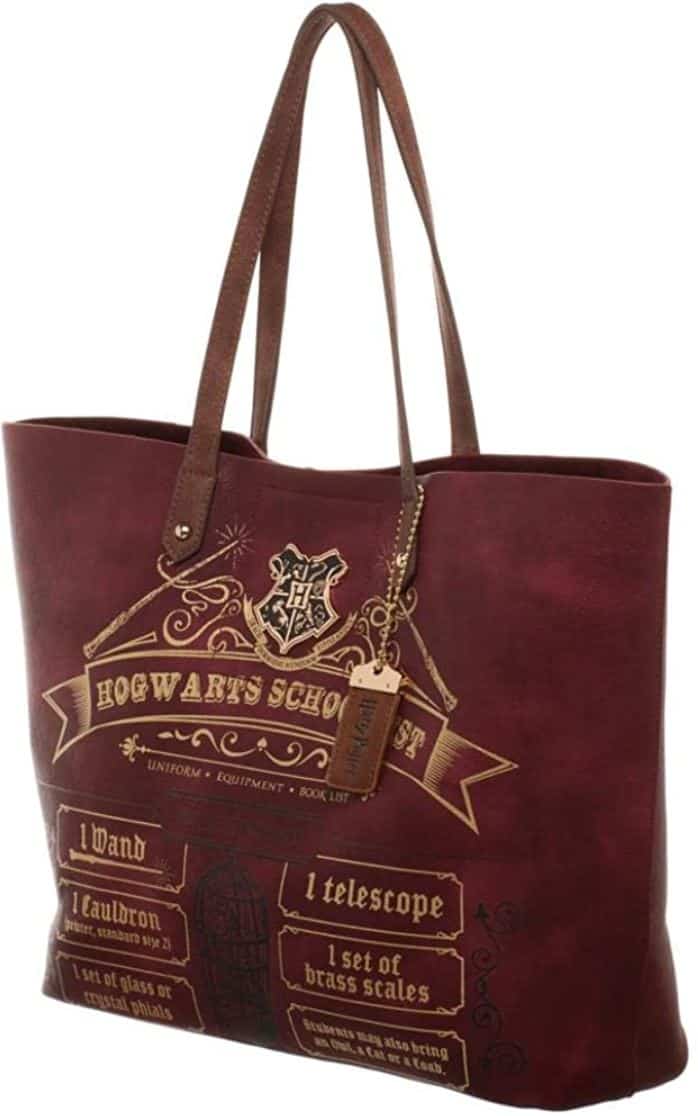 Time to head out to Diagon Alley and buy those school supplies to make sure you've got everything you need before the start of the school year. This giant bag is a shopping list, reminding you to get your wand, telescope, brass scales, and other things good witches and wizards need. The generous size and discreet color make it perfect for many different outfits.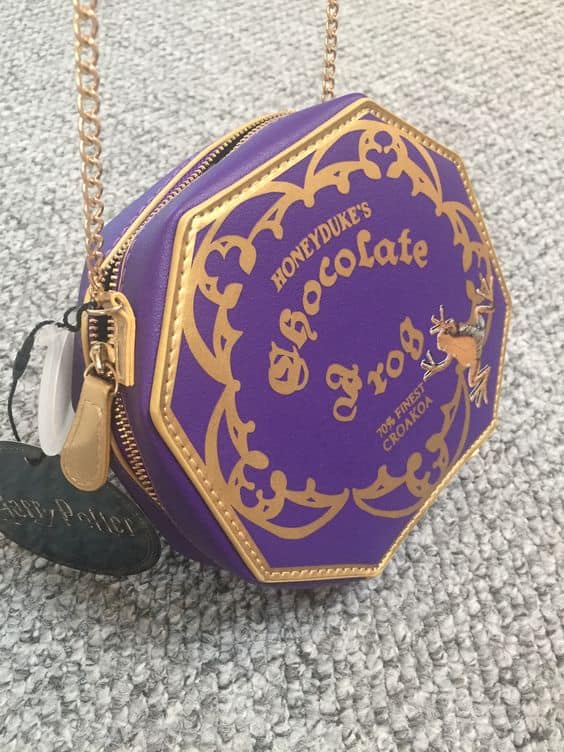 Small, but very convenient, this small shoulder bag is perfect for a daily stroll through the city. It can't hold that many items, but it makes you giggle remembering the chocolate frogs that Harry and Ron would share on their train ride to Hogwarts. The design stays true to the original packaging of these chocolate goodies, so you can be chic whenever you want!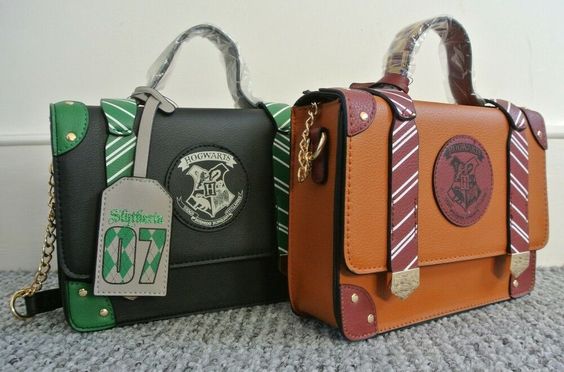 Messenger bags are perfect if you're a student with a love for Harry Potter lore. They bear the colors and emblem of your representative house, and they are large enough to accommodate books, notebooks, and even your laptop. They're great for fashionable people that love to showcase their favorite house and look very stylish while doing so.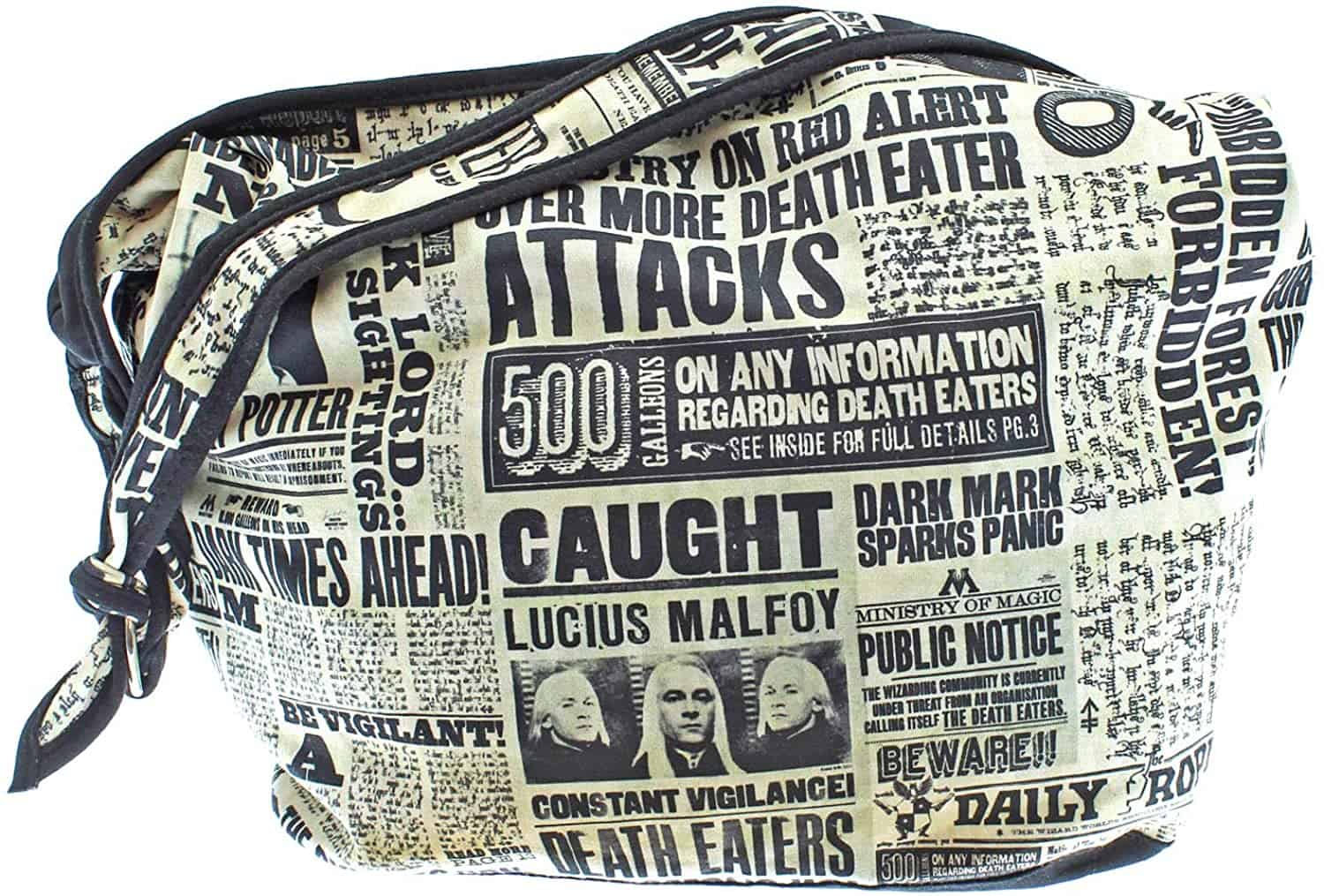 As you already know, the Daily Prophet is a wizarding world publication that keeps one informed of whatever happens in the world of magic. It appears several times across the books and movies, hence this gorgeous sporty shoulder bag for true HP fans. You can see titles that refer to Harry himself, Lucius Malfoy, or articles about Death Eaters.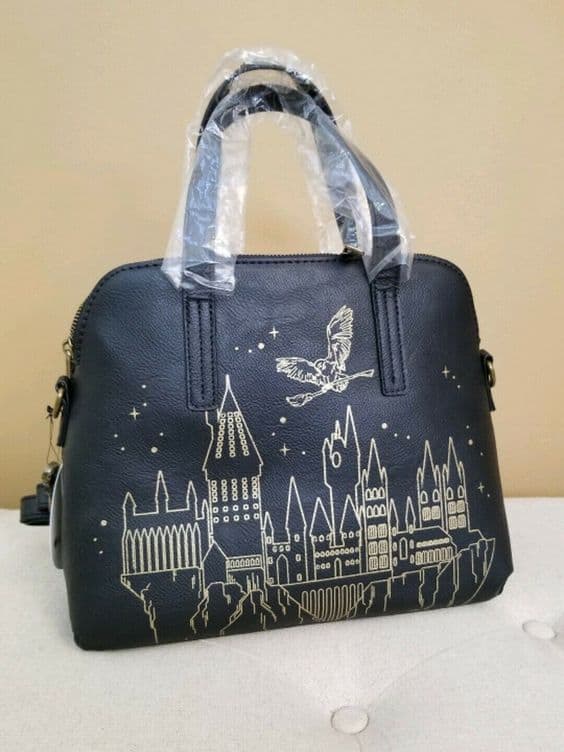 Have your trust owl bring you that Nimbus when you most needed with this gorgeous purse. I just love Loungfly for its designs and amazing quality.
The predominantly black background makes this purse perfect for sneakers and sandals alike, so it doesn't matter if you're going shopping or strolling the town for an evening walk. It's a spacious Harry Potter handbag with an adjustable shoulder strap, so you can wear it in more ways than one.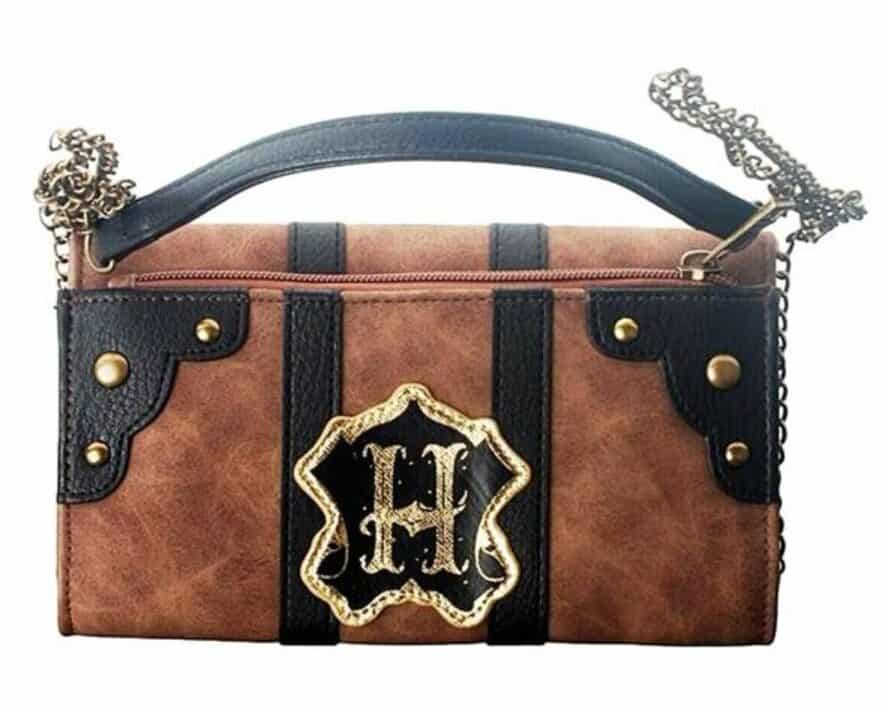 I dunno about you, but I hate having a large bag with me all the time. I put those days behind me after I retired my diaper bags and swore I'd never go back.
Having the opportunity to travel lightly is the best choice when you're just looking to hit the town, whether it's for a walk or at the local pub.
Having a purse like this just gives you a place for your money and keys, a.k.a. the essentials. The choice of colors is optimal because you can pair this with either pumps or high heels, depending on what you feel like wearing today.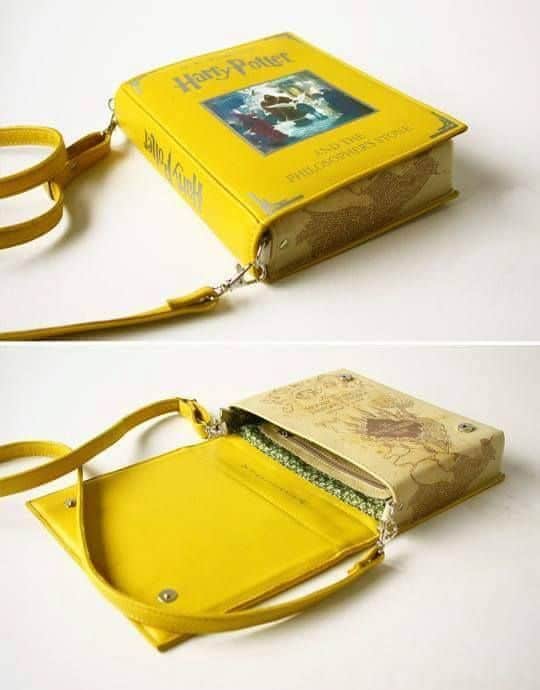 This is the dream come true of anyone who loves the Harry Potter books. If it weren't for the thin adjustable strap, I'd be fooled into thinking this is book one in the Harry Potter series. Granted, yellow isn't the easier color to match with your outfit, but the details on this bag are just perfect. It would be a shame not to add it to your HP merchandise collection.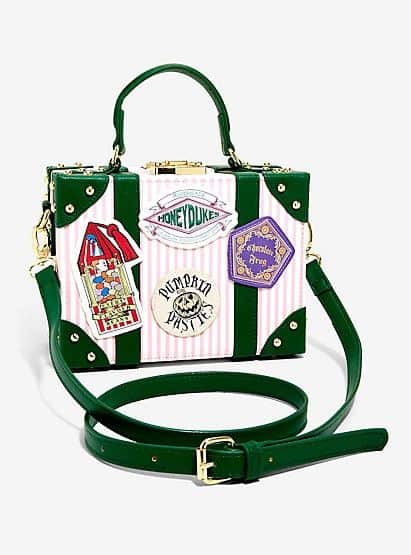 Every year, students at Hogwarts would gather on the 9 ¾ platforms and embark on the Express that lead them to the school for witches and wizards.
Their trunks were pretty difficult to forget, especially since they were decorated with all sorts of stickers and stitches. This purse-sized trunk is the ideal choice for HP fans that have a sweet tooth, especially since it bears the logos of chocolate frogs and Pumpkin Pasties.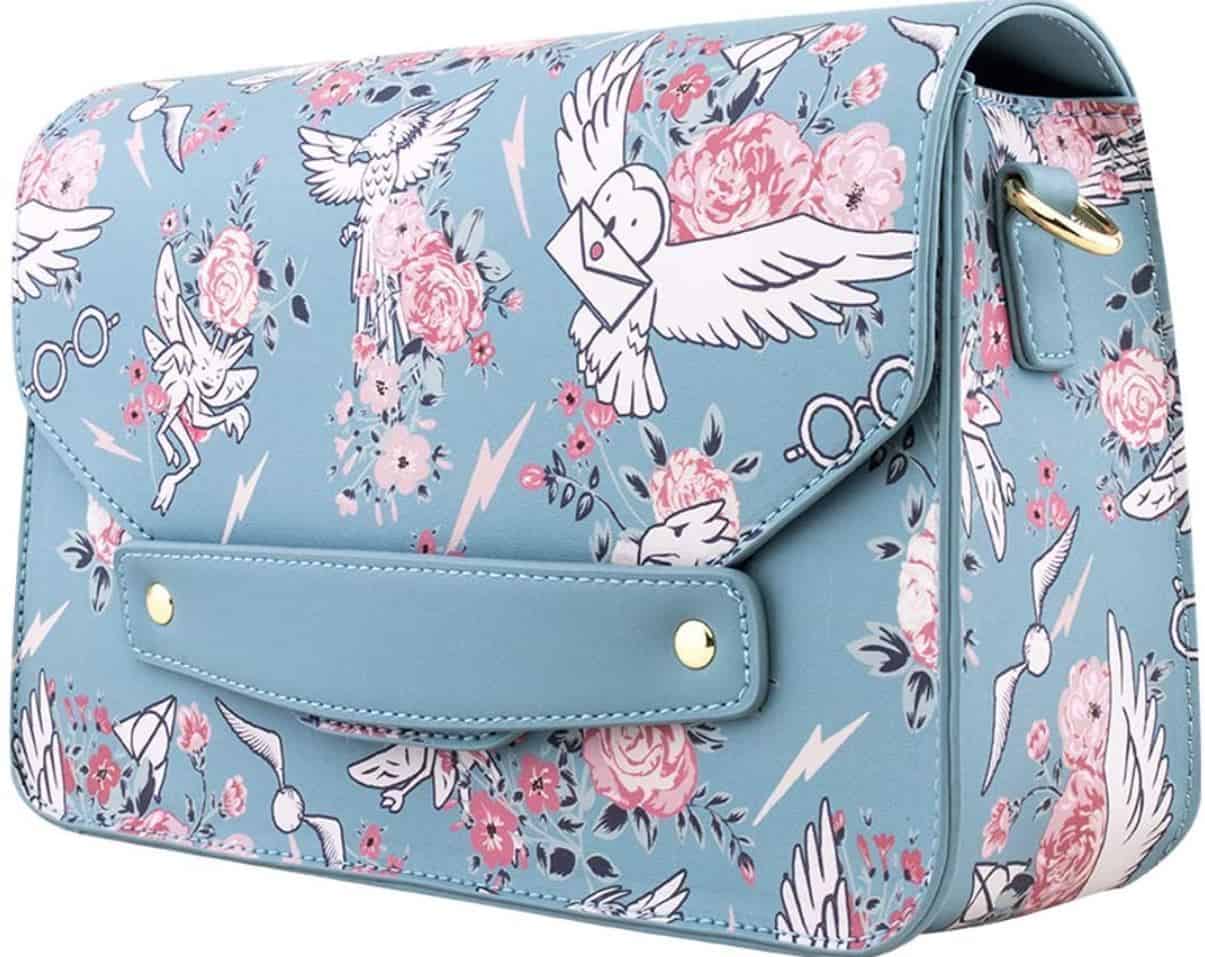 The wizarding universe of British author J. K. Rowling's Harry Potter novels and associated media is filled with magical creatures.
Numerous creatures of the Wizarding World appear in Harry Potter's adventures in Hogwarts, the Forbidden Forest, and elsewhere in the series' seven main volumes. From owls to pixies, they are all present on this gorgeous mini purse that's covered in pretty pastels.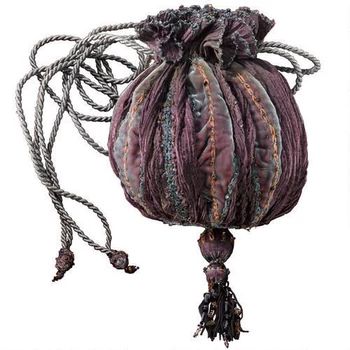 One of the most fascinating things (and the one I envy the most) about Miss Granger was her ability to fit everything into that small, beaded bag of hers. While you can't do that outside the magi world of Harry Potter, those who loved Hermione's bag can how to purchase an identical one. If you've watched the movie, there's no need to describe it further.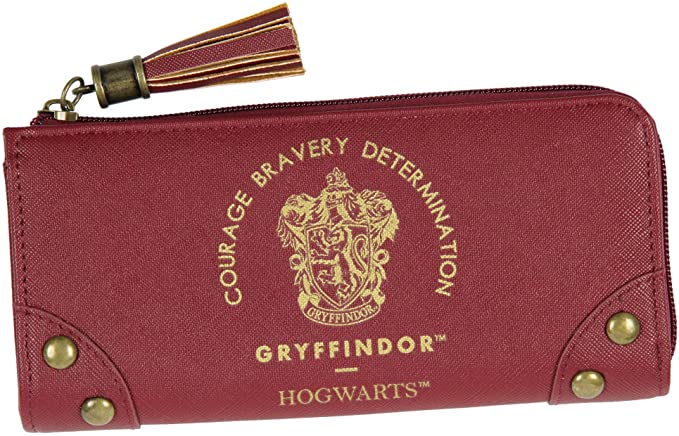 Your entire HP outfit wouldn't be complete if you pulled a plain black wallet out of that Harry Potter-themed bag. You need a matching wallet! Available in four different versions to match the four house colors and their respective logos, this wallet looks like it could fit everything from your money to your credit cards and ID. And I'm in love with that adorable zipper tassel.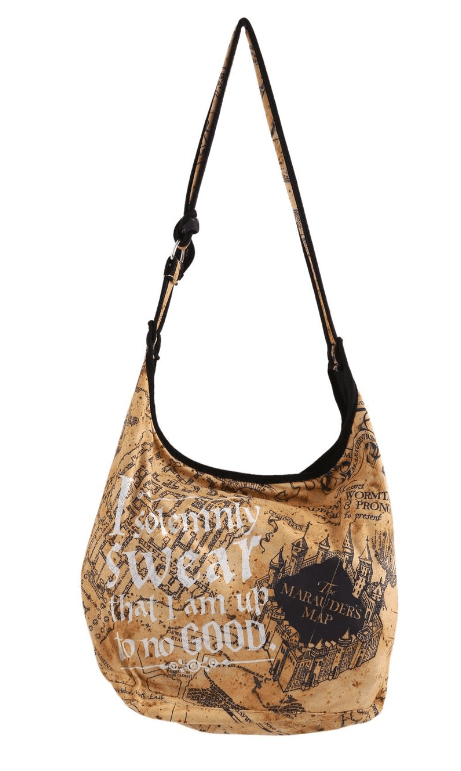 This baggy-style purse is perfect if you love Harry Potter Quotes. "I solemnly swear that I am up to no good" is one of the most well-known statements from the Harry Potter universe.
Ties to the Marauder's Map, this saying is well-known in the HP lore, and now it's written on your future bag. Perfect for daily use, I love the baggy design that looks spacious enough for my belongings.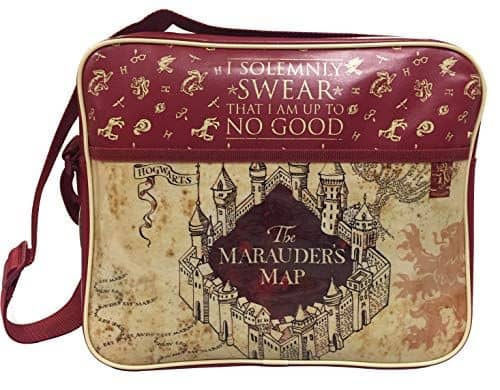 In addition to showing each classroom, hallway, and nook of the castle, the Marauder's Map also displayed every square inch of the grounds, including all hidden passages that would otherwise be difficult to find. That is why I think it's the perfect theme for a bag if you like rich details and vintage-looking colors.
Where Can You Buy Harry Potter Purses?
If you've stumbled upon this article, it means you're looking to buy some Harry Potter purses. Here are some excellent shop ideas where you can find Harry Potter-themed purses:
Amazon
Etsy
Harry Potter Official Shop
Walmart
Ebay
House of Spells
Geek Core
Loungefly
Hot Topic
EMP
FAQ
Question: What are the Bags Called in Harry Potter?
Answer: Harry Potter uses a school bag to carry around his books and stuff. On the other hand, Hermione uses a beaded bag.
Question: What is Hermione's Bag?
Answer: Hermione's beaded bag carried Harry's cloak of invisibility, together with clothes, healing and camping materials like dittany and Perkins' tent, as well as books.
Question: Is Vera Bradley Harry Potter in Stores?
Answer: The Vera Bradley Harry Potter collection was available on Vera Bradley's official website, but the items are not listed in the store anymore.
Final Thoughts
Harry Potter revolutionized child literature as we know it. The children that grew up with the story are now adults that would still proudly wear themed T-shirts, sneakers, and purses (and we're quite proud of that!).
Remember to shop for purses that have the original details and are sold by trustworthy manufacturers. Did you find one from my list that you liked? I definitely recommend the Deathly Hallows Purse if you want something less geeky that can be used any time. And for more wicked Potterhead stuff, check out our website!
Continue reading:
Best Harry Potter Loungefly Guide