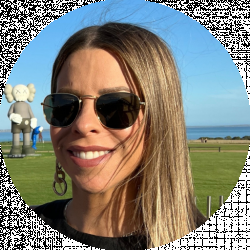 Latest posts by Maddy Chiffey
(see all)
Rupert Grint is an English actor, most famous for playing our lovable red-head, Ron Weasley, in the Harry Potter franchise. Grint was just eleven years old when he got the part of a lifetime, and believe it or not. He had minimal experience in acting before he was cast. He has had other roles in movies during his youth, and even some that he worked on alongside Harry Potter, such as Thunderpants in 2002.
His first project after Harry Potter was a role in the film, Into the White. (1) To me, Rupert has always come across as a very genuine guy. He always seems so pleasant during interviews and seems to have great relationships with his friends and family. I love his sense of humor and the way he seems to be such a down-to-earth, kind-hearted guy.
I think it just goes to show what kind of man he is when you look at the number of charities he supports, especially because most of them go unpublicized and uncredited. During this bio, I will look at some things about Rupert that you might not know. I'll be checking out his career before and after Harry Potter, his private and home life, and the odd fun fact thrown in there as well. So, let's take a look at the life of the real Ron Weasley.
Rupert Grint Quick Facts
Full Name
Rupert Alexander Lloyd Grint
Birth Date
24th of August 1988
Birth Place
Harlow, Essex
Nick Name
Go Again Grint
Nationality
British
Zodiac Sign
Virgo
Siblings
Samantha Grint, Georgina Grint, Charlotte Grint and James Grint
Children
Wednesday G. Grint
Partner / Spouse
Georgia Groome
Highest Grossing Movies (top 5)

Harry Potter and the Sorcerer's Stone: $965,054,122
Harry Potter and the Deathly Hallows Part 1: $952,601,389
Harry Potter and the Order of the Phoenix: $939,619,848
Harry Potter and the Goblet of Fire : $895,921,036
Harry Potter and the Chamber of Secrets: $875,454,054

Salary
Unknown
Net Worth
$50 Million
Social Media
Rupert Grint (@rupertgrint)
Awards
2002 – Young Artist Awards: Most Promising Newcomer

2002 – Satellite Awards: Outstanding New Talent

2012 – People's Choice Awards USA: Favorite Ensemble Movie Cast

2021 – Hollywood Critics Association Television Awards: Best Supporting Actor in a Streaming Series

Last Updated
June 2022
Rupert Grint Birthplace

Rupert was born in Harlow, Essex. Harlow is a government town situated between Hertfordshire and London.
Rupert Grint Parents
Rupert's father, Nigel Grint, was a racing memorabilia dealer; his mother was called Joanne Grint.
Rupert Grint Early Life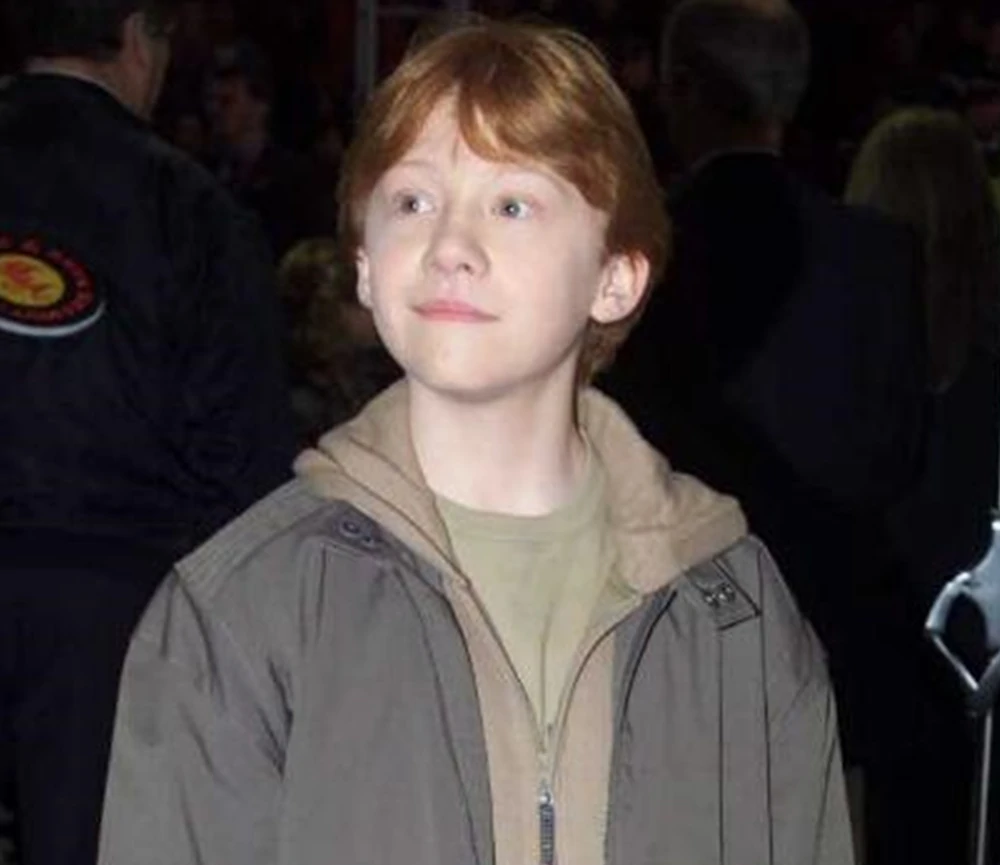 Rupert is the eldest child of five. He was educated at Richard Hale School in Herford, and while there, he grew a massive passion for theater. He enjoyed participating in all the school plays and joined a local theater group as he moved into secondary school. Believe it or not, Rupert never actually did any acting outside of school plays until he was cast into Harry Potter. He left school at 16. I don't think he was interested in further education outside of acting.
Rupert Grint Professional Career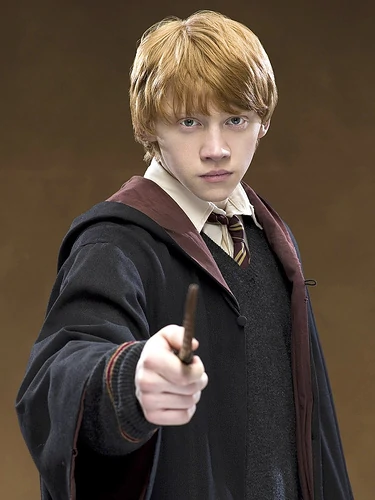 Rupert started when he got his leading role in the Harry Potter series. We first saw him in the Harry Potter and the Sorcerer's Stone in 1999, where he plays the lovable redhead, Ron Weasley. After reading the books, Grint was already a massive fan of Harry Potter, which is what prompted him to audition for the role. On the 8th of August 2000, he got the big news, along with Daniel Radcliffe and Emma Watson, that he had reached the part of Harry's best friend. I can't even imagine the excitement they must've been feeling at this exact moment.
The release of the first movie was in 2001. It broke records on takings and was the highest-grossing movie of that year with a total of $974 Million. After this movie, Grint won the first award for Most Promising Newcomer. (4) In 2002, Grint reprised his role as Ron in Harry Potter and the Chamber of Secrets. There was a noticeable change in appearance with the famous three, they had matured quite a lot in a year, and I remember noticing differences in their voices. The boys' voices were starting to break, and they had already come a long way since their first movie.
In 2004, The Prisoner of Azkaban was released; by this stage, the three were clearly no longer small children and on the brink of being teenagers. This is where the stories started to get slightly more sinister. I have always loved how the films grew with their audience. I am personally the same age as these actors, so watching them grow on my screen was a massive part of my childhood. Although Prisoner of Azkaban was the lowest-grossing of the series, it is my favorite.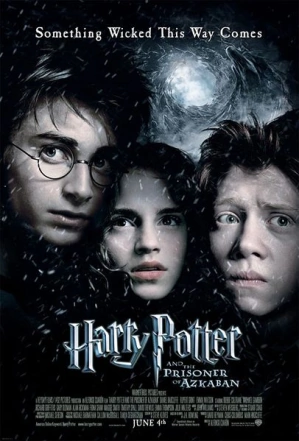 Bonus Read About The Prisoner of Azkaban: Sirius Black Bio
2005 brought us Harry Potter and the Goblet of Fire. We saw a lot more humor and older teen content; the three stars believed that the humor involved in this movie was what made it so successful. Although the ending was far from humorous, we saw Cedric murdered by Lord Voldemort at the end, and things started to take an even darker turn. The new director of this movie said that Grint was "really loud and not afraid to shout at you, but he was really cool."I think that the standards of Grint's acting and abilities truly started to shine through by this stage, and we could see that he was able to commit himself to a much darker and more serious storyline.
The Order of the Phoenix came next in 2007; there was another new director for this one, David Yates. Grint took a liking to him, saying that he was "really good" and "helped keep the material fresh."This year, Grint, Radcliffe, and Watson left imprints of their hands, feet, and wands outside Grauman's Chinese Theater, Hollywood. In 2009, the sixth movie, Harry Potter and the Half-Blood Prince blew up our screens and broke new records at the box office, taking over $933 Million worldwide. I think this was probably up there with one of the best regarding the storyline, visuals, soundtrack, and cinematography.
Grints' character had come a long way from the shy, nerdy little boy we knew at the start and was now showing self-confidence and a slightly deeper, darker side. I think he enjoyed the roles u-bend in personality and liked the challenge in the ever-growing character. The world was in suspense when the famous three had debated whether or not to return for the final installments of the Harry Potter series, and what a relief when they changed their minds and decided to go ahead. I mean, who can imagine who would have taken over the roles after they had been so successful and the world knew and loved them all so much.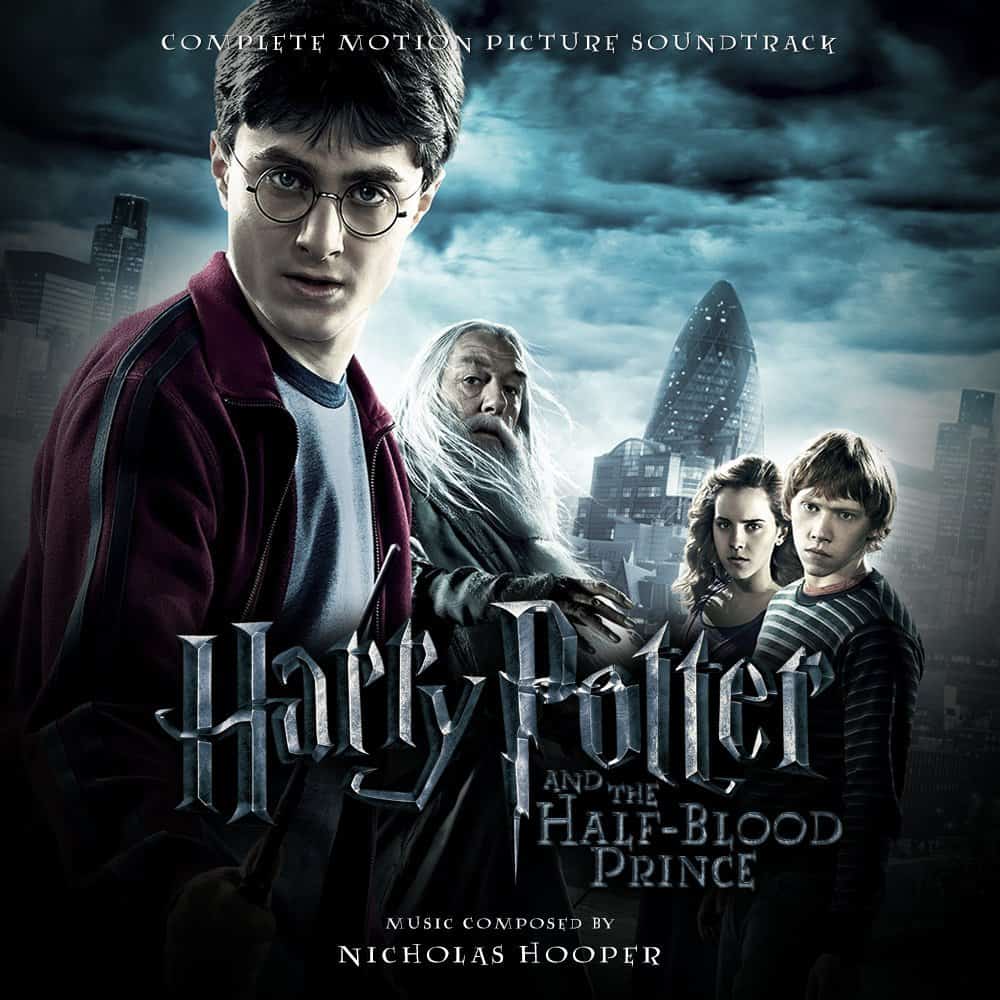 Read More About the real Half-blood Prince: Severus Snape Bio
Filming concluded in 2010, and after filming the last scenes, Grint said, "I mean it has literally been my childhood, and suddenly it all came down to really just one random scene, us jumping through a fireplace, and then it was over, it's very odd because suddenly it was all over, just like that. It was a really emotional time for all of us, realizing that we're never going to be doing this again"
Harry Potter and the Deathly Hallows: Part One was released in 2010; it grossed over $950 Million and set more box office records. Once again, Grint's performance received terrific reviews and was highly praised for his portrayal. One critic said that he "has grown up to be a skillful actor who knows the value of a slow burn." Grint reprised his role one final time in 2011 for the second part of The Deathly Hallows. This last movie included lots of action scenes and was a fantastic finale episode to a great series. I still get emotional watching the final scenes until I realize I can now just start them all again, which I do, a lot. The Deathly Hallows became the fourth highest-grossing movie of all time, and J. K. Rowling named Grint as one of "The Big Seven" in her speech after the movie's success.
Work Alongside Harry Potter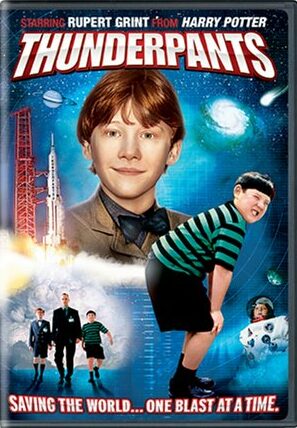 While filming his third Harry Potter movie, he was doing some work on the side in a film called Thunderpants, which was about a man named Patrick whose flatulence gets him a job as an astronaut. Rupert played the role of Alan, Patrick's only friend. It was never a well-known movie, and the people who knew about it didn't have much positive to report. I can't say I've ever seen it myself and won't be rushing anytime soon. Grint then appeared in 2006 in a comedy called Driving Lessons, where he co-starred with Julie Walters. He received some decent reviews for his performance though I don't think the movie was much to write home about in itself.
Grint found his next role more tricky, which differed entirely from what he was used to doing in Harry Potter. He played a worker at Belfast who goes to great lengths to impress his boss's daughter. He had to play some quite violent roles during this, which is why I think it was something quite out of his comfort zone. In 2010, Grint starred in a comedy thriller movie with Emily Blunt. The film was called Wild Target. It was a low-budget movie and a bit of a flop. It had a lot of bad press at the time.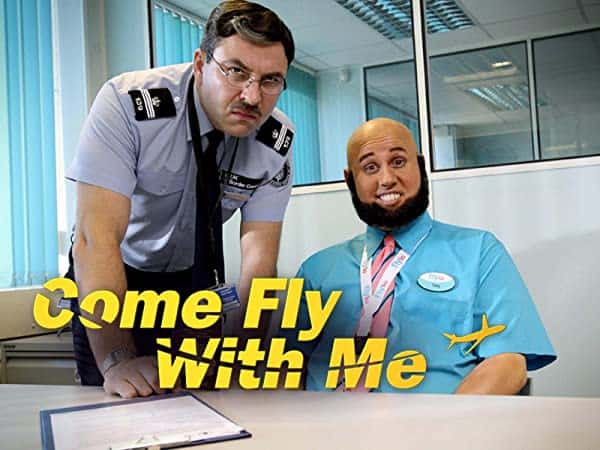 In 2011, he appeared on a British comedy show called Come Fly With Me, and then he played the lead role in a low-budget Norwegian film Into The White. This was based on factual circumstances from 1940 when the German pilot Horst Schopis's bomber was shot down by a Royal Navy Fleet. In the same year, Rupert took part in a photoshoot with Tom Felton (Draco Malfoy) for the Autumn/Winter collection of the fashion brand Band of Outsiders. It was also announced this year that he would be voicing a character in the movie Postman Pat. It was a pretty busy year for Grint, as well as all the above; he appeared in an Ed Sheeran music video for the song "Lego House."
Later Years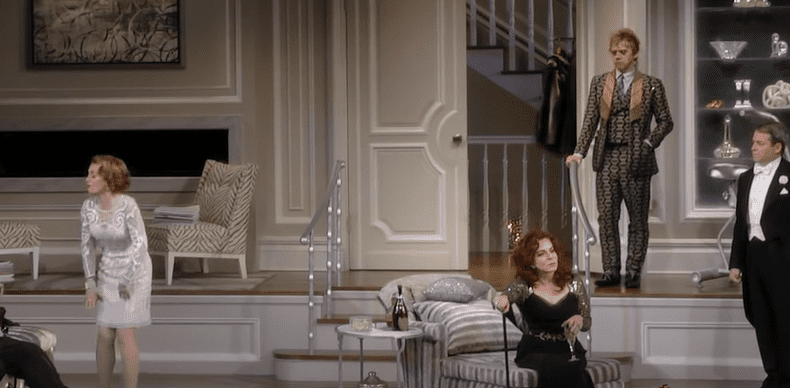 In 2012, Rupert carried the London Olympic Torch for the Olympic Torch Relay during the Summer Olympics. He said this was an incredibly overwhelming experience he would never forget. He said it was an honor and a proud moment in his life. In 2013 we found out that Grint would be making his stage debut in the second run of Jez Butterworth's black comedy, Mojo. He had the role of Sweets, a hood who loved amphetamines. The play was based on actual life events and took place in London. Also, in 2013, Grint was confirmed to be starring in an adaptation of Macbeth called Enemy of Man.
Moving on to 2014, Grint was to make his debut on Broadway. He played Frank Finger in the play. It's Only a Play. This ran into the beginning of 2015. In recent years, Grint has played Julian Pearce in Servant's, a psychological horror series. The series ran for four seasons and has received some great reviews but is currently only available to stream on Apple TV+. We are expected to see Rupert this year in the upcoming Netflix anthology series Guillermo del Toro's Cabinet of Curiosities and a movie called Knock at the Cabin.
Rupert Grint Videos
Rupert Grint is a New Dad
RUPERT GRINT: Through The Years
Harry Potter: Return To Hogwarts | Daniel Radcliffe, Emma Watson & Rupert Grint Interview
Rupert Grint Family
Grint has been in a relationship with actress Georgia Groome since 2011. In May 2020, they welcomed their daughter into the world, whom they named Wednesday.
Rupert Grint Dating and Relationship History
There isn't much public information available about Rupert's past relationships, but I know that from 2004 to 2008, he was in a relationship with Kate Lewis. In 2008 he was reportedly involved with singer Lily Allen, and the pair were spotted together on many occasions. In 2010, he was dating actress Kimberly Nixon.
Rupert Grint Controversies or Scandals
Rupert has a clean-cut personal life and image like most Harry Potter stars. There are no significant scandals surrounding him or his career, and I think he is genuinely just a pretty nice, cool guy.
Rupert Grint's Net Worth and Career Earnings
Rupert's current net worth is $50 Million, but I couldn't seem to find any information about his annual salary; what I did find out is that he earned $30 Million for Harry Potter and the Deathly Hallows and $4 Million for the Order of the Phoenix, overall, from all the Harry Potter movies, he made over $70 Million.
Rupert Grint Real Estate & Residence History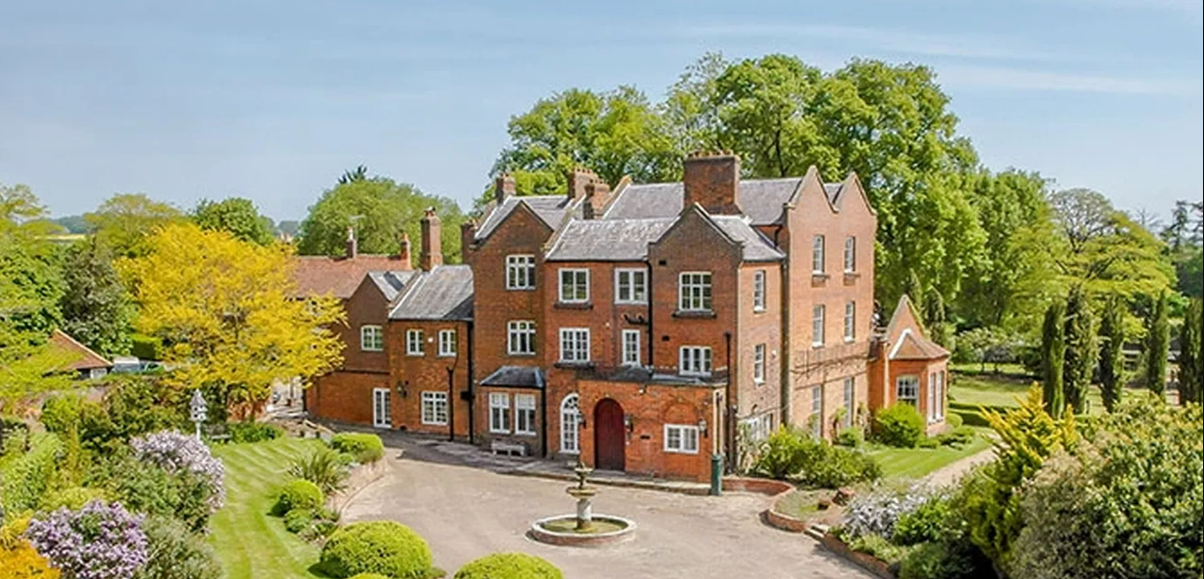 Grint has bought a few properties in his adult life, mainly in Hertfordshire. He currently lives in an 18th-century mansion set within 22 acres of land. He paid $7 Million for this home, consisting of six en suite bedrooms, an indoor pool, and an outdoor pool. He also purchased a home for his parents nearby which cost him over $4 Million; this features a golf course and a lake. Grint and his father, Nigel, also co-own a house they renovated and now rent out; this cost them $550,000.
Rupert Grint Famous Quotes
"For me, the stunts are so cool. They're one of my favorite things when doing the film"
"I like all Jim Carrey films. They're really funny."
"Being famous is wicked. But it's better to be normal."
"I'd like to have the flying car. I think that'd be really cool."
"I'd like to levitate."
"It's not that I find it hard to meet girls; they come up to me and chat me up from time to time. Sometimes I'm interested, but I tend not to go for the prettier ones. I prefer the quirkier type."
"I want Ron to stand up to Malfoy and punish him."
Rupert Grint Filmography & Full Credits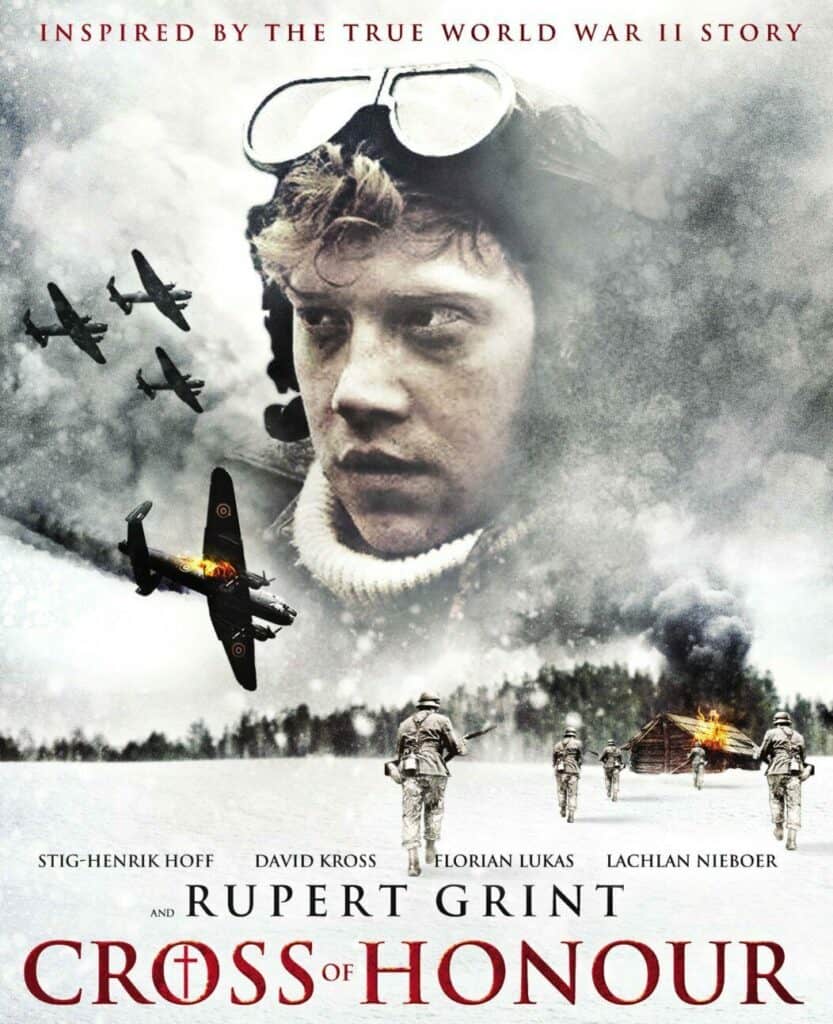 2001 – Harry Potter and the Sorcerer's Stone
2002 – Thunder Pants
2002 – Harry Potter and the Chamber of Secrets
2004 – Harry Potter and the Prisoner of Azkaban
2005 – Happy Birthday, Peter Pan
2005 – Harry Potter and the Goblet of Fire
2006 – Driving Lessons
2006 – The Children's Party at the Palace
2007 – Harry Potter and the Order of the Phoenix
2009 – Cherry Bomb
2009 – Harry Potter and the Half-Blood Prince
2010 – Wild Target
2010 – Harry Potter and the Deathly Hallows: Part One
2011 – Harry Potter and the Deathly Hallows: Part Two
2011 – Cross of Honor
2012 – American Dad (voice)
2013 – The Necessary Death of Charlie Countryman
2013 – The Unbeatables
2013 – CBGB
2013 – Super Clyde
2014 – Postman Pat
2014 – Hogwarts Express
2014 – Escape from Gringotts
2014 – Instruments of Darkness
2015 – Moonwalkers
2016 -Tracey Ullman's Show
2017 – Urban Myths
2017 – Snatch: Time Heist
2017/2018 – Sick Note
2017/2018 – Snatch
2018 – The ABC Murders
2019/2022 – Servent
2022 – Cabinet of Curiosities (in production)
2023 – Knock at the Cabin (currently filming)
Rupert Grint Role in Harry Potter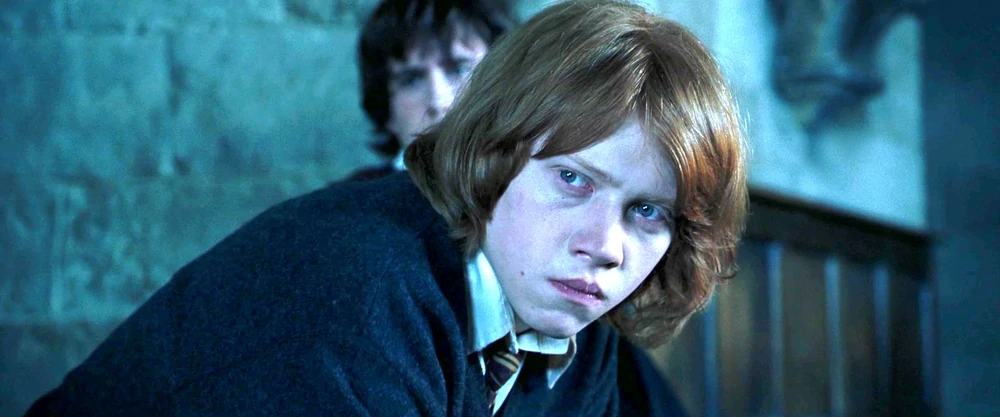 Ronald Bilius Weasley, also known as Ron, is a pure-blood wizard. He was born on the 1st March 1980 and is the sixth born child of Arthur and Molly Weasley. He has five older brothers, Bill, Charlie, Percy, and twins Fred and George. He has one younger sibling, his little sister Ginny, who later ended up married to his best friend, Harry Potter. The Weasley family lives in The Burrow, a magical house covered in wonky pipework and quirky decoration.
Ron first started his journey at Hogwarts in 1991. I wasn't surprised when, like the rest of his family, he was sorted into Gryffindor House. Throughout his time at school, he was best friends with Harry Potter and Hermione Granger, with whom he later married and had children. I think that Ron was a fun-loving character with lots of quirks. He had a lot of love to give and was greatly admired by his friends for his loyalty and kindness to others which we often saw throughout the stories.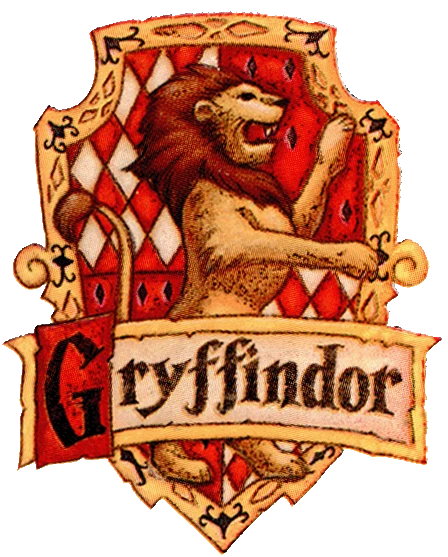 Ron was a significant part of all 8 Harry Potter movies and played a prominent role in the stories. His pet was Scabbers, the family rat who I believe Percy had found years before. During The Prisoner of Azkaban, we were made aware that Scabbers was, in fact, Peter Pettigrew, a character who made a lot of people's skin crawl, especially mine. He had been using his animagus skills to portray himself as the four-legged creature for many years to hide from those wanting to harm him for his part in Harry's parents' death.
Read More About Scabbers:The Man Behind Peter Pettigrew: A Timothy Spall Bio
Thoughts and Experiences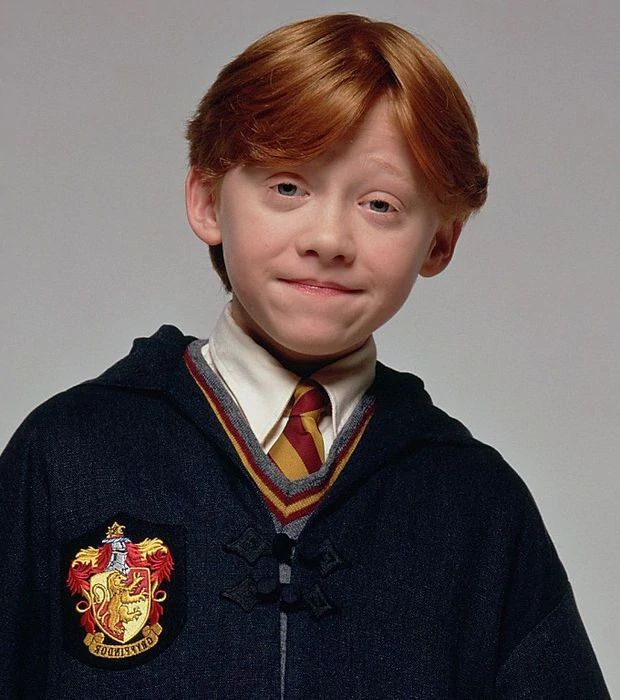 Rupert has often spoken about his time on Harry Potter and said it was challenging at times. He has described it as time-consuming and highly demanding as a childhood actor. I would imagine that the whole experience was extremely overwhelming for the children. This would explain why all three of them had second thoughts about returning to the franchise for the final movies. Though I think this would have been a total disaster for the makers of Harry Potter if they had had to recast the three main characters at this stage. I believe they made the right decision and think that they would have regretted not seeing it through.
Despite his doubts, later on, Rupert said that during the first few years of filming the movies, he was "living the dream." I think it was only by the third and fourth movies that the realization and the popularity of the characters became so daunting because they had such high expectations to live up to. Rupert has said that another thing he found difficult is that at one point, the line between Ron Weasley and his real-life personality began to merge into one. I know that the writers and directors had often said that Rupert and Ron were very alike in character, but I can see why as a teenager, this would start to take its toll.
What Rupert Has To Say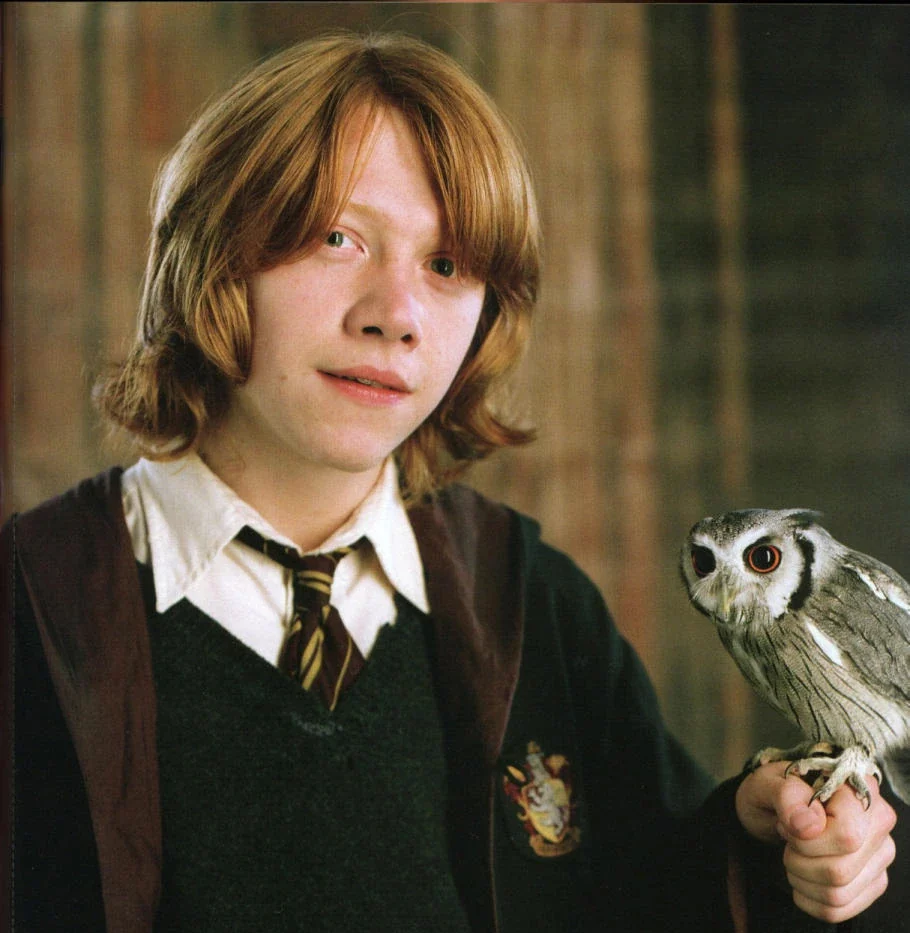 Rupert has, on occasion, spoken about his trials and tribulations surrounding the filming of these movies and made it clear that at times it was overwhelming. Here are a couple of things that Rupert had to say about his life changing experiences during the filming of Harry Potter.
"Filming Harry Potter was a massive sacrifice. Working from such a young age for such long periods, I definitely remember thinking during one extended break, 'This whole thing is so all-consuming, do I really want to go back? Maybe it's just not for me.' I guess I was probably just being a teenager."
"The whole press and red carpet thing was an attack on the senses. I don't excel in that kind of environment."
J. K. Rowling's Thoughts
J.K. Rowling, at one point, thought about killing off the adorable redhead. She said that right from the moment she started writing the books, she had decided that none of the famous three were going to be killed off, but then said that halfway through, she started thinking about "polishing one of them off, out of sheer spite." Of course, I think all of us Potterheads are incredibly grateful that this was only a short-lived thought that was never lived out.
Bonus Read:Hermione Granger Character Bio
Ron Weasley Fun Facts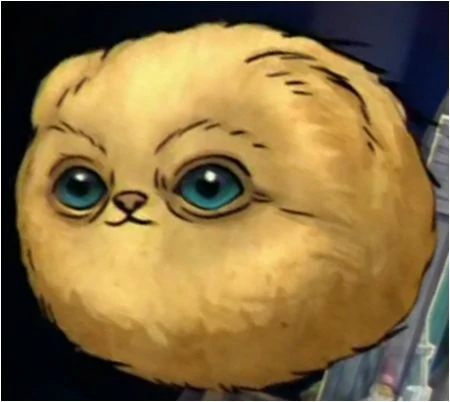 Scabbers wasn't Ron's first pet; he once owned a Puffskein, a round, yellow furball that enjoyed being thrown around. I don't think anyone knows if this pet ever had a name, but we do know that one of the twins ended up using the pet as a bludger for Quidditch practice, and as you can imagine, it didn't end well for Puffskein.
Ron's middle name is Bilius, this unfortunate middle name, which is likened to the word "Bilious," meaning "sickening," was likely given to him after his late Uncle. The latter had passed away many years prior after seeing a Grim.
Ron had a cousin called Mafalda, who was meant to be written into The Goblet of Fire. In the end, she never made the cut, so we never got to see or hear about her, but apparently, she was going to be a rather unpleasant character.
Ron is one of the only characters who kept his original surname by J. K. Rowling. For instance, Draco's last name was originally Spungen, and Hermione's was Puckle before her name was changed to Granger.
The name "Weasley" comes from J. K. Rowling's love of weasels, whom she believes are "misunderstood creatures."
Bonus Read: Tom Felton Bio
FAQs
Question: What Has Rupert Done for Charity?
Answer: He has supported many charities by donating his belongings at auctions. He produced a design for the Chrysalis Collection for Keech Hospice Care in Luton. He participated in the Wacky Rally in 2010 and supported the Little Star Award for Cancer Research U.K.
Question: Why Was Rupert in the Guinness World Records?
Answer: He reached one million followers within four hours and one minute of creating his Instagram account.
Question: What Football Team Does Rupert Grint Support?
Answer: Tottenham Hotspur
Research Citations
Harry Potter and the Deathly Hallows, Part I, The Next Three Days and Made in Dagenham | Film Reviews by Joe Morgenstern – WSJ
Harry Potter and the Sorcerer's Stone
Harry Potter and the Chamber of Secrets
Harry Potter and the Prisoner of Azkaban
Harry Potter and the Goblet of Fire
Harry Potter and the Order of the Phoenix
Harry Potter and the Half-Blood Prince
Harry Potter and the Deathly Hallows Part One and Two
Harry Potter: The Epilogue