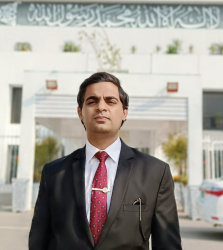 Latest posts by Boo Ali Khan
(see all)
Emma Watson is one of the most recognized actresses in the world. Despite her relatively silent presence in the acting industry these days, she is still famous for her success with the Harry Potter movies. We all grew up with her character when the young Hermione joined the prestigious and equally mysterious school of witches and wizards.
At the time, she was living the dream of every child from every neighborhood around the globe. She was one of the lucky few who got their Hogwarts invitation. When speaking about the talented and equally adorable character of Hermione Granger, one must acknowledge the brilliant actor beneath as well, and that's what this Emma Watson bio guide is all about.
Quick Facts About Emma Watson
Full Name: Emma Charlotte Duerre Watson
Birth Date: April 15, 1990
Birth Place: Paris, France
NickName: Emma Watson, Em
Age When Harry Potter Series Starts: 11
Zodiac Sign: Aries
Siblings: Alex Watson (Brother), Lucy Watson, Nina Watson (Half-Sisters), and Toby Watson (Half-Brother)
Children: None
Partner/Spouse: Leo Robinton (Partner)
Most Memorable Moment in Harry Potter:
Hermione at the Yule Ball
Finding out about the Basilisk
Destroying the Horcrux with Ron
Punching Draco Malfoy
Emma Watson's Parents, Birthplace, And Childhood
Emma Charlotte Duerre Watson, or as she is more commonly known, Emma Watson, was born on April 15, 1990, in Paris. Both her parents are English lawyers who took their passion from the court to the city of love, combining English and Turkish blood to bless the world with this perfect magician. She is the gem that gave us one of the most satisfying punches in the history of fiction and taught us the right way to cast Wingardium Leviosa. And "It's leviOsa, not levioSA"
Her father's name is Chris Watson, and he met Emma's mother, Jacqueline Luesby, in their shared field of profession. Emma spent her early childhood in Maisons-Laffitte near Paris. Sadly, her parents divorced when she was still a fledgling. Later on, she moved to Oxfordshire to live with her mother.
Early Education, Acting School, And A Dream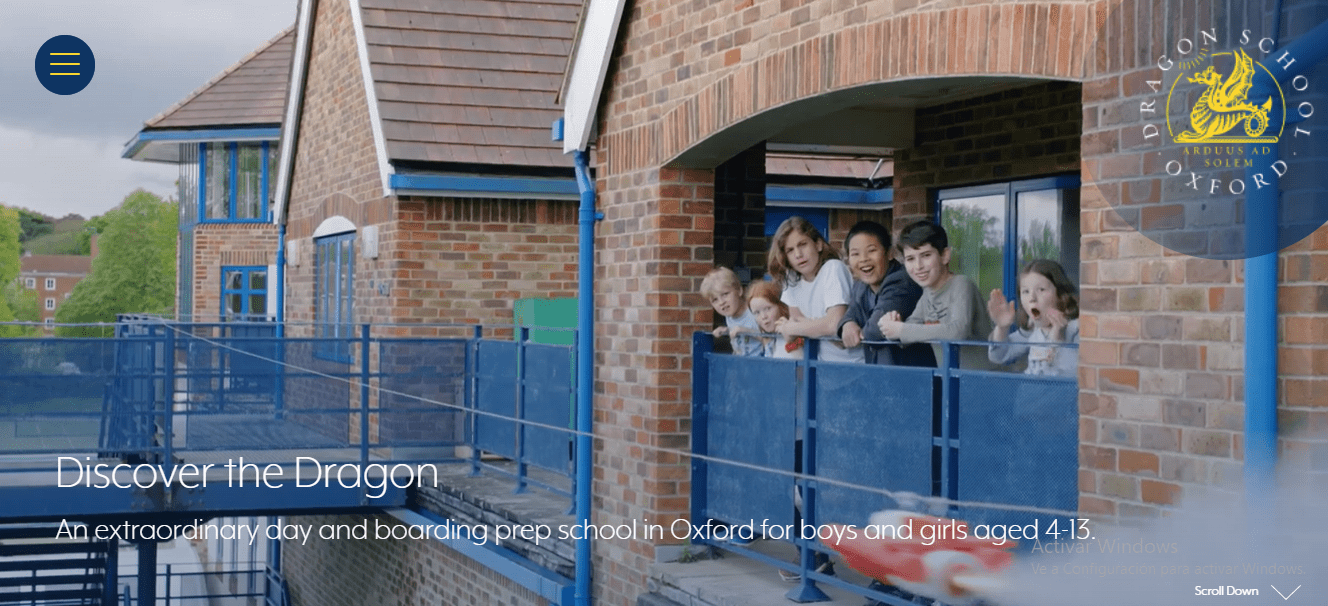 Emma is unarguably a gifted child, brimming with character, brilliance, talent, and a burning passion. However, her career is filled with continuous efforts and hard work that further polished her raw potential into the person we know today. After moving to Oxfordshire after her parent's divorce, Emma started attending the Dragon School.
Even as young as 6 years old, Emma knew that she wanted to become an actress. And unlike many others her age, Emma started taking extra classes to learn skills that would eventually help her secure the role that changed her life.
Emma began her training at the Oxford branch of Stagecoach Theatre Arts. There she studied singing, dancing, and acting in part-time classes. After Dragon School, she moved to Headington School, London, and continued her education and pursued her acting career with firm devotion.
Becoming Hermione Granger!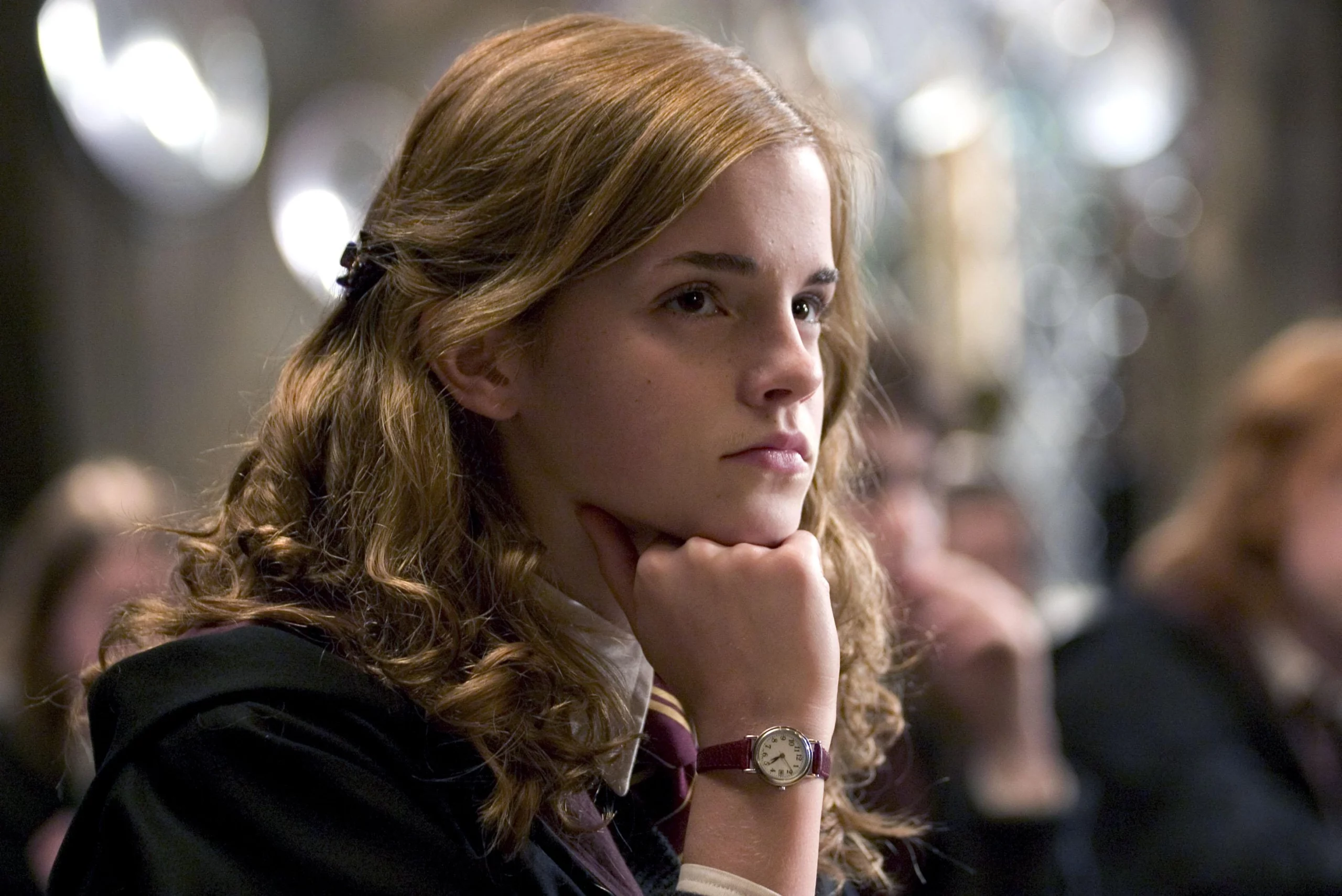 The strings of faith started to move in 1999 when the castings for Harry Potter and the Philosopher's Stone began. When the news of the cast needing a young talented actor to play the brilliant and adorable witch went out, Emma's Oxford Theatre teacher recommended her for the role.
Later during a rehearsal, J. K. Rowling complimented her for her talent and remarked she was the perfect choice for Hermione's character. This feedback was also echoed by her producers, and Emma got the role of Hermione Granger.
Fun Fact: Emma auditioned eight times before her director, David Heyman, selected her for the role.
The Harry Potter Series: Life As Hermione Granger (1999 – 2011)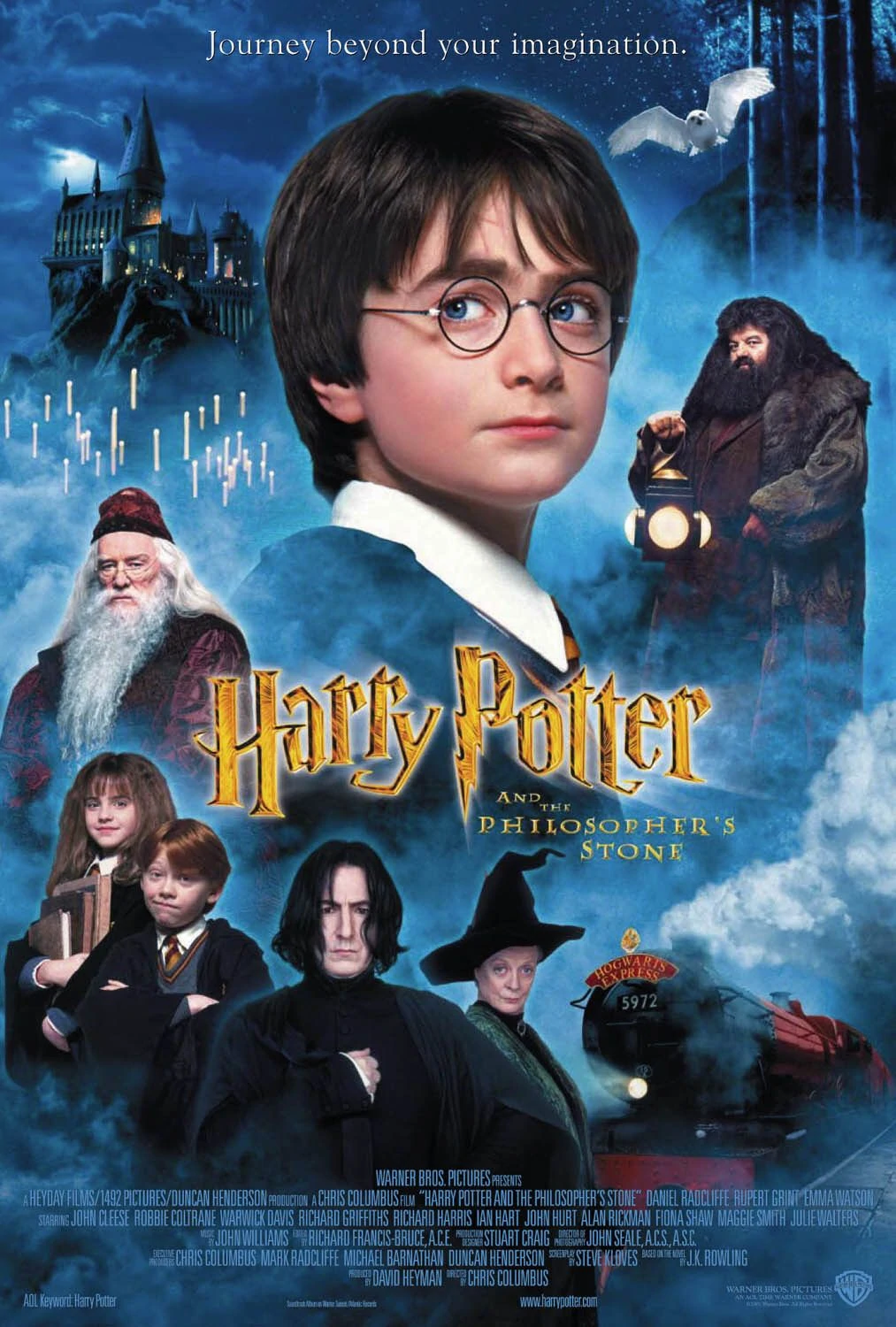 Harry Potter and the Philosopher's Stone became the highest-grossing film of 2001. It was young Emma's debut performance, and she nailed it. The audience loved her character much like we all do even today. The same year she received Young Artist Award for Leading Young Actress for her debut performance. IGN complimented her talented performance by saying that she stole the show!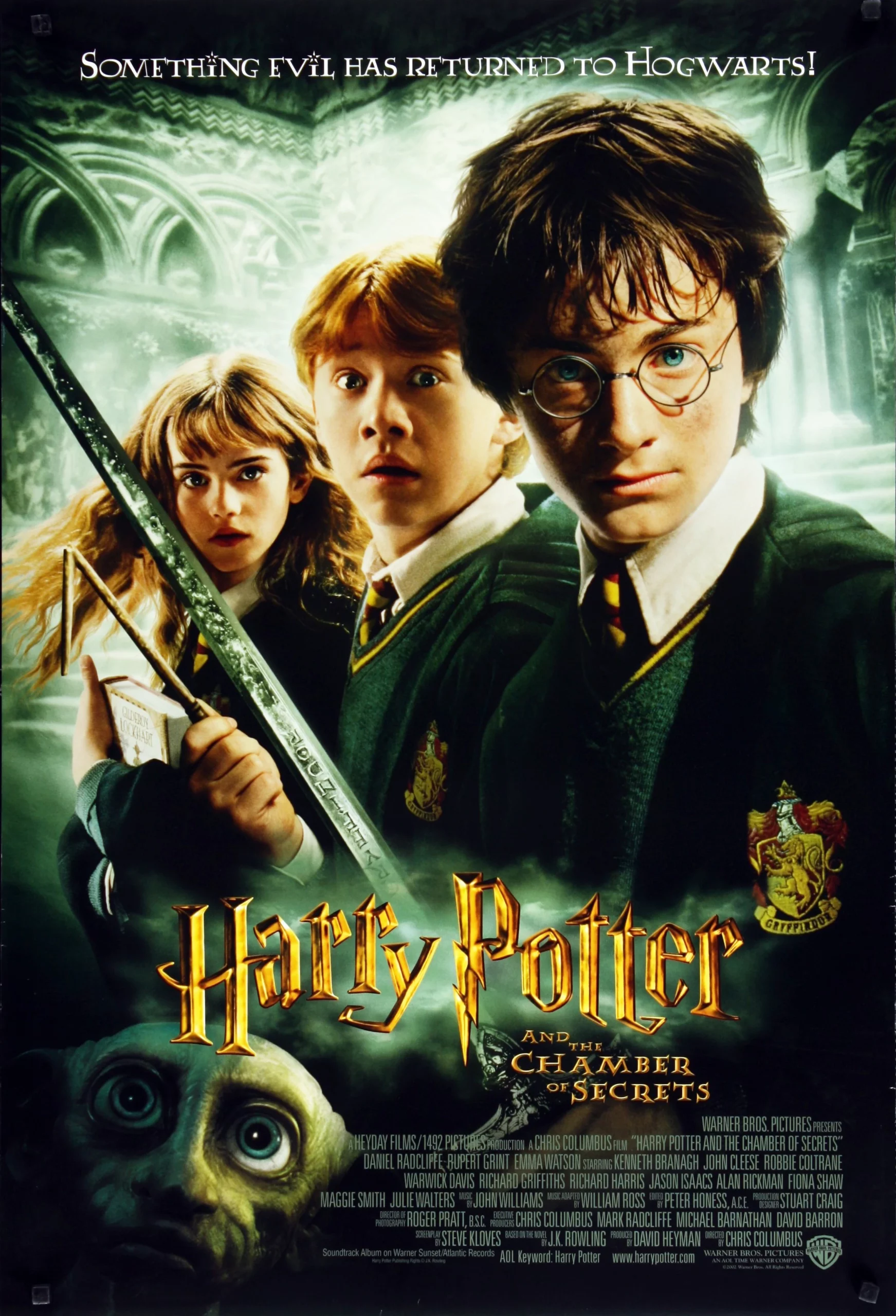 Harry Potter and the Chamber of Secrets was Emma's second big-screen appearance. Again, she gave a fabulous performance and solidified her place in the hearts of many. Not to say, everyone loved her as Hermione.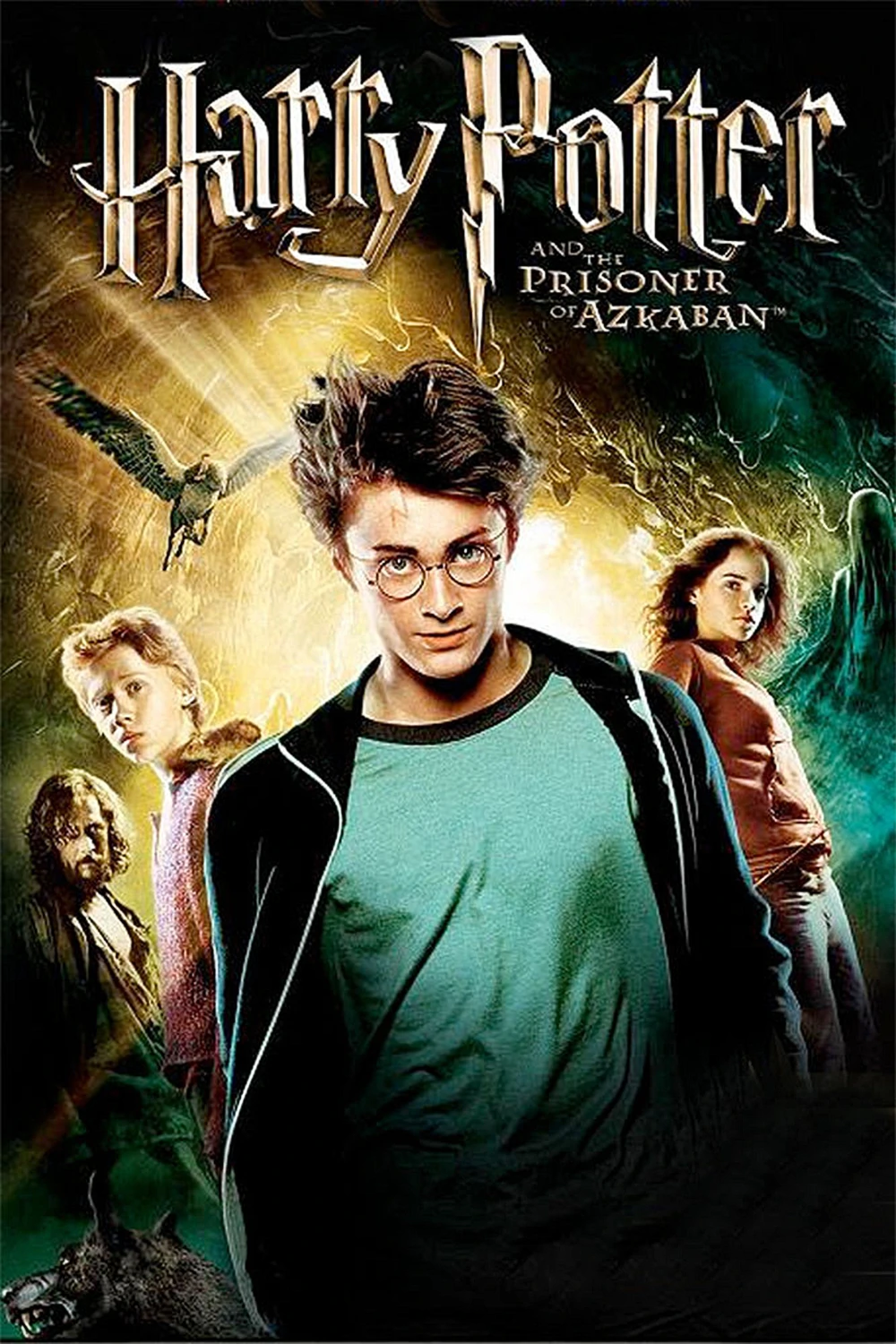 Harry Potter and the Prisoner of Azkaban was when Emma won the Child Performance Of The Year Award. However, the 2004 addition to the movie was arguably the least favorite among the audience. It was widely criticized and grossed the least amount of viewers and revenue relative to other parts of the series.
Still, Emma's performance was widely praised. And I mean, who can't love it. She gave us the best punch in the face moment in the history of movies. Being an anime fan, I love to compare it to Luffy's punch to the Celestial Dragon at Sabaody!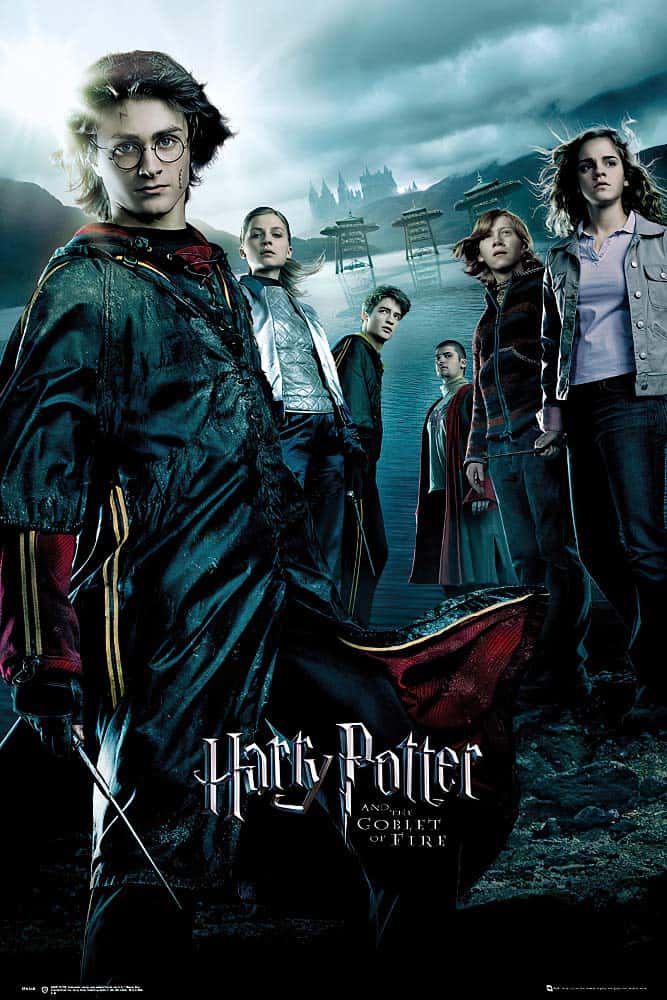 2005 was when the Harry Potter series finally popped off on the global scene. The lead actors became famous and were recognized for their excellent performances in the series. Despite being released near the end of the year, the movie broke all records and grossed over $273 million!
It consistently made into the top 3 of various best films of the year lists across the internet. Emma, in particular, won the Bronze Otto Award for her brilliant acting in the movie. The New York Times article praised her performance as "gutsy, confident, and touchingly earnest."
The following year, Emma appeared in a special mini-episode called the Queen's Handbag, released to celebrate the Queen of England's 80th Birthday. Pretty amazing to celebrate your 80th birthday with a series, right?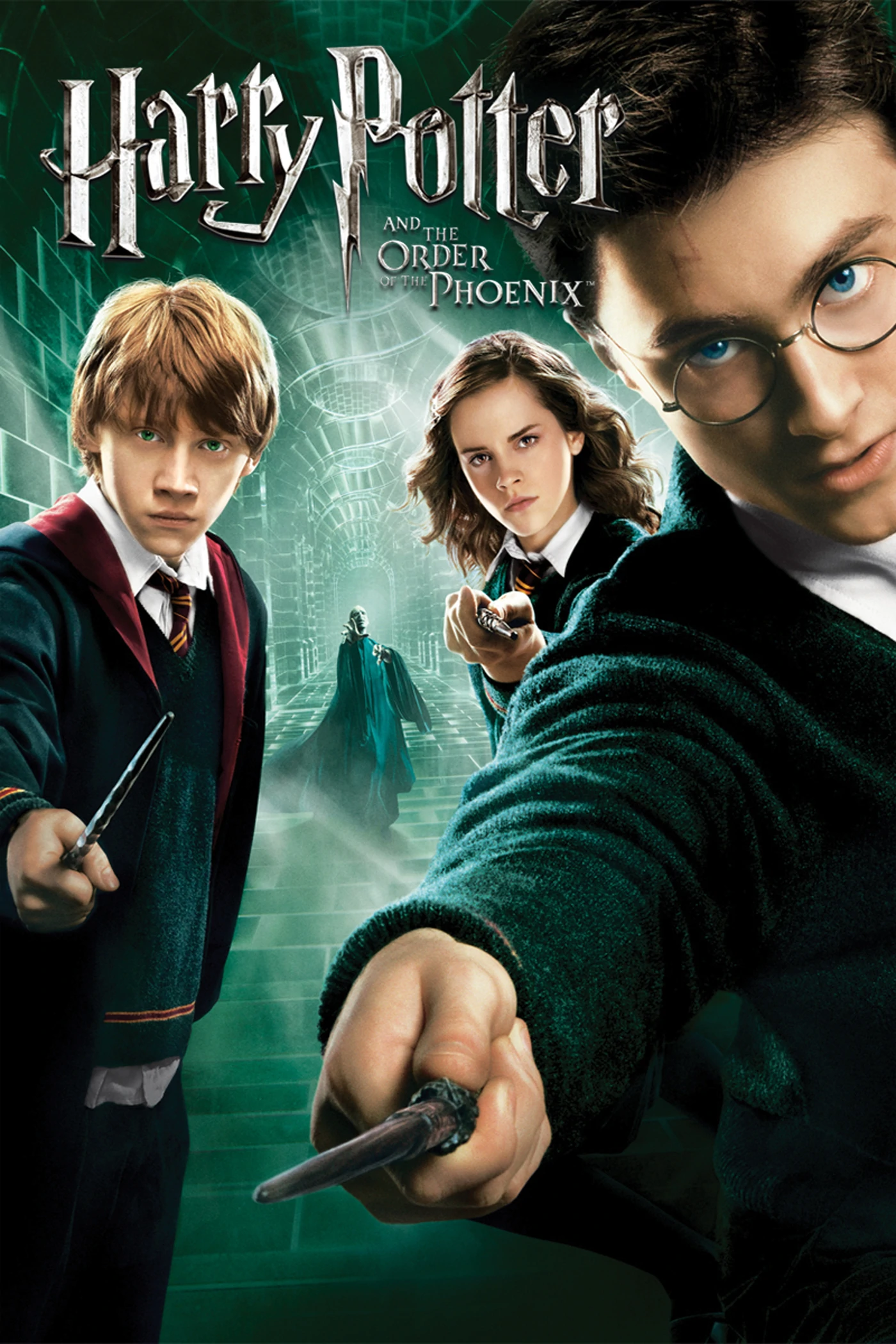 Emma left her distinctive impression in Grauman's Chinese Theatre in Hollywood with her Harry Potter co-stars on July 9, 2007. She won the inaugural National Movie Award for Best Female Performance for, yet again, another record-breaking sequel from the famous series.
Later that year, despite the success of the series and her worldwide popularity, Emma hesitated to sign for the next installment. This was because the hectic routine took a toll on her health and academics. However, she later gave in, stating that she could never let go of Hermione.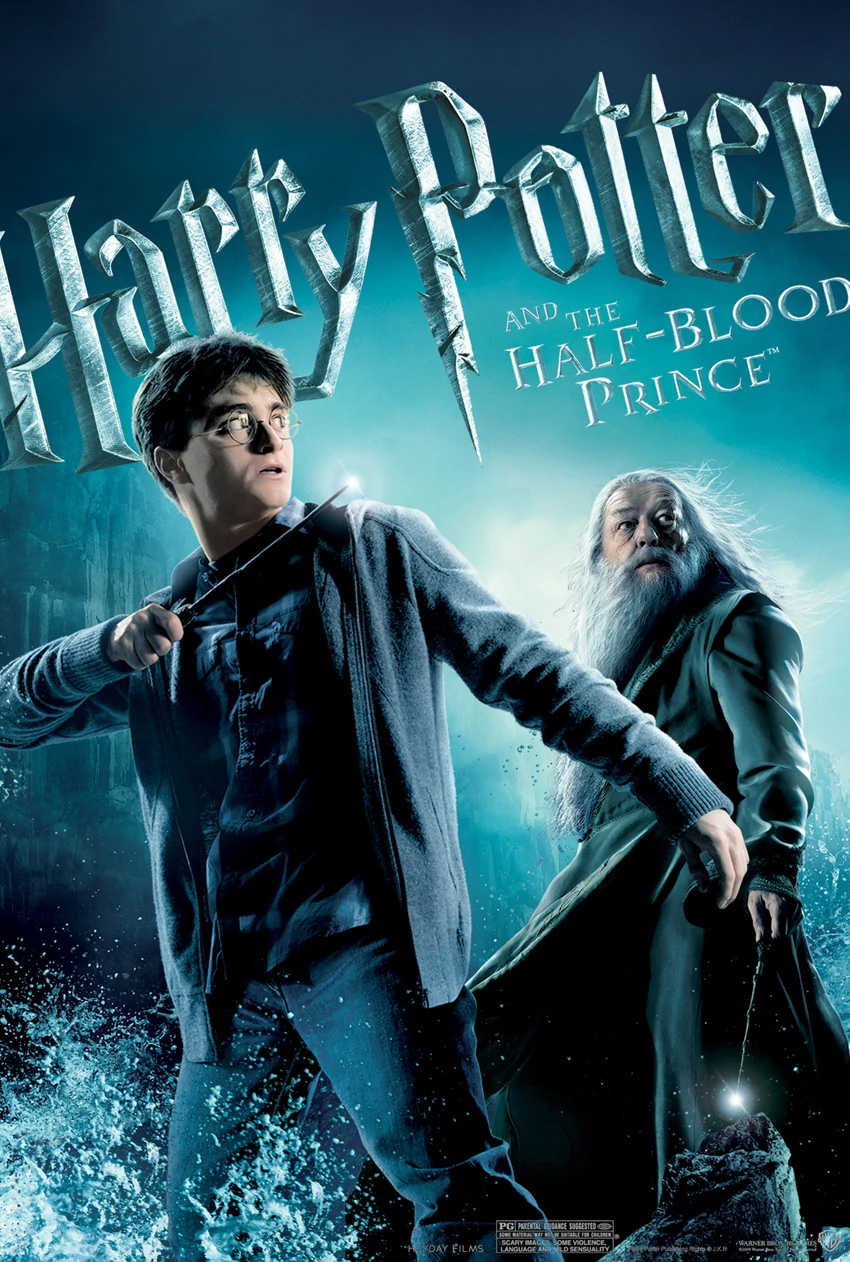 After finally deciding to return to the set, Emma continued her acting career for the 6th part of the movie series. And this session proved to be rewarding. In 2008, she was awarded 4th place in Portrait Magazine's Top 30 Under 30 list. Next year she enrolled at Brown University in Providence, Rhode Island, to continue her studies.
This same year she became the face of Burberry. She collaborated with the fashion line People Tree. She made it to Portrait Magazine, Top 30 Under 30 2009 List once again and was awarded 8th place.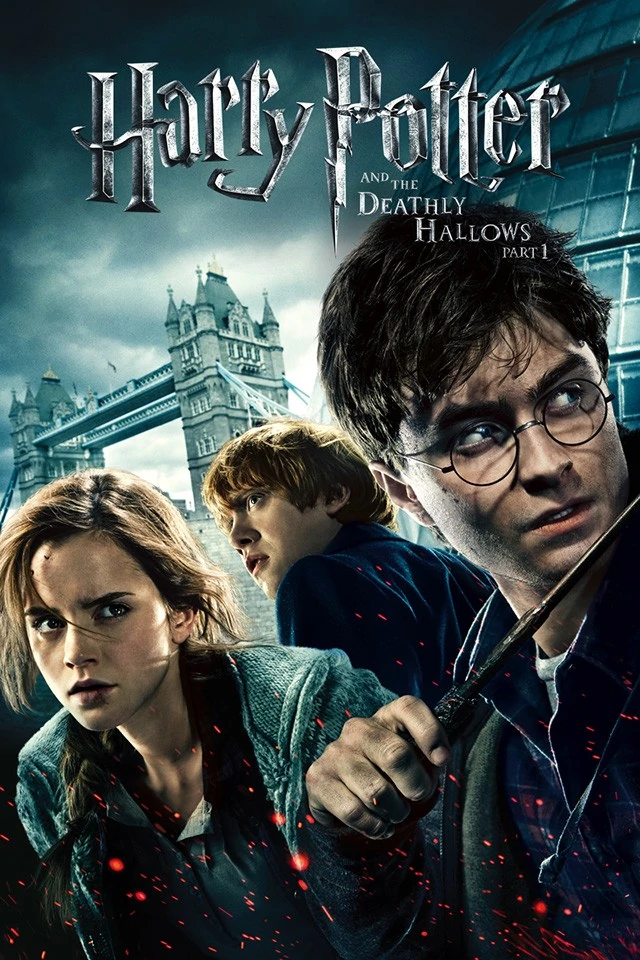 In 2010 and 2011, the finale installments of the series were released. The Deathly Hallows finally brought an end to the decade-long journey of the cast. In 2010, Emma made it to the Guinness Book of World Records. Each of her films grossed an average of $753 million, and she became the highest-grossing actress of the decade.
This would be Emma's last time acting as Hermione and working with her best friends. The group was rarely seen together on the set until recently, in 2022. Her fans were pretty excited to see her reunited with the multiple cast members of the film series for "Harry Potter 20th Anniversary: Return to Hogwarts."
Emma's Life Outside of Harry Potter
Teenage Years
Emma Watson, along with her co-stars Daniel Radcliffe and Rupert Grint, grew up on the sets of Harry Potter. For her, growing up in the spotlight was challenging mentally, physically, and of course, academically.
She often said in interviews that she never had an everyday teenage life. "I have never really been a teenager because I have been Hermione for such a long time."
Academics
Education was the one thing Emma never compromised on. She and her co-stars were tutored for up to 5 hours a day. She took her GCSE examination in June 2006 and scored 8 A* and 2 A's. In 2007, she took AS Levels in English, Art, Geography, and History of Art. However, she later dropped History of Art and scored straight A's in the other three subjects.
Her education was greatly affected due to hectic schedules. Still, she was determined to complete her education. She once mentioned, "I feel it's terribly important to continue with my education in case acting doesn't work out for me."
Further Education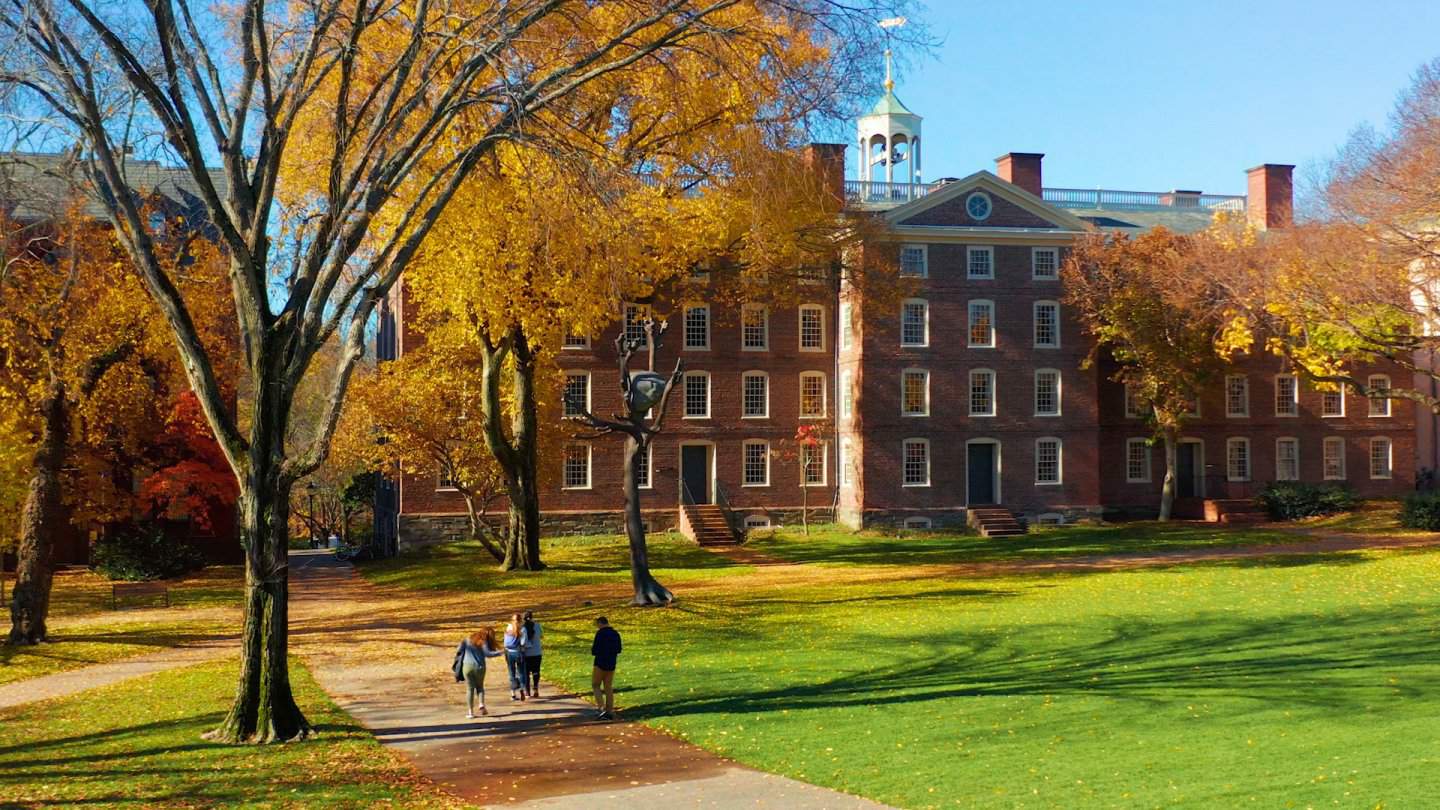 Emma took a gap year after completing her A levels. She later accepted admission to Brown University, from where she graduated in English Literature on May 25, 2014. She completed her degree in 5 years and attended Worcester College, Oxford, during the 2011–12 academic year as part of the Visiting Student Programme. In 2016, she was appointed as a visiting Fellow in Lady Margaret Hall, Oxford University.
Adulthood And Personal Life
Emma Watson has stated in several interviews that she wants to keep her personal life private and doesn't want people to know about that part of her life. She calls herself a Spiritual Universalist.
It might be weird to know that Emma is also a certified Yoga instructor. She spent a week in a Canadian facility, where everyone took a vow of silence to learn how to be "at home with oneself." It is pretty striking to know that the residents there were not allowed to speak for a whole week to learn this lesson, but it's also an act of meditation.
She revealed that being in the limelight from such a tender age took a toll on her mental health. She found peace by remaining rooted in her own identity.
Other Acting Gigs (2007 – 2017)
Emma Watson will always be the 'know-it-all' Hermione Granger, but her first non-Potter role was in the 2007 BBC film Ballet Shoes. It was an adaptation of the novel by Noel Streatfeild. She nailed the role of Pauline Fossil in that movie, and there was no looking back for her after that.
With the end of the Harry Potter series in 2011, Hermione bid farewell to us. It was an end to a decade-long journey and commitment for Emma. In 2011, she appeared in another film, My Week with Marilyn, playing the role of Lucy, a wardrobe assistant.
The Perks of Being a Wallflower, directed by Steve Chbosky, and featuring Emma Watson, was released in September 2012. Her role as Sam Button received a good response from critics. One of them stated that Watson "sheds the memory of a decade playing Hermione in the Harry Potter series with an about-face as a flirtatious but insecure free spirit."
She later appeared in the satirical crime film, The Bling Ring and was praised for her outstanding performance. Her other acting gigs included featuring in a comedy movie titled "This is the end," opposite Seth Rogen and James Franco. I have to admit this comedy duo helped Emma outshine her previous roles and presented a view that was new to my eyes. With the cast of so many other characters, this movie is still one of the best comedy movies on my list.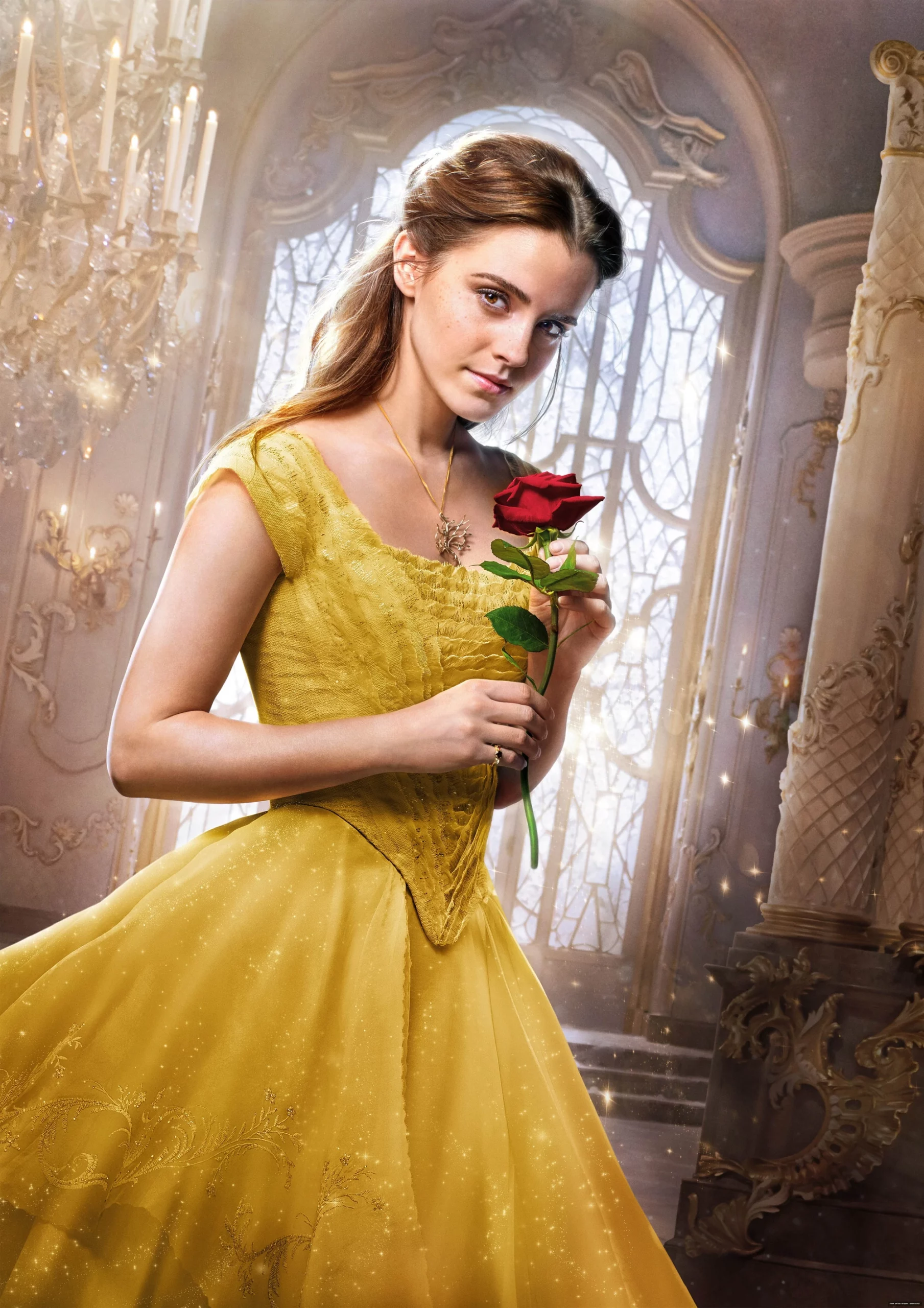 In 2014 she won the British Artist of the year Award. She then took a year-long break to focus on her personal development and women's rights work. In 2017 she became a Disney Princess, Belle, in Beauty and the Beast. This was the movie Emma referred to as her' transition into a woman on Tv."
In 2017 she also starred opposite Tom Hanks in the Circle, in which she portrayed the role of Mae Holland. Her latest acting job was featured as Meg March in the Period Drama, The Little Women. This movie was about March 4 sisters and their journey. Emma later stated that her character, Meg, represented that there can be more than one way to portray feminism, a topic very close to her heart.
Activism And Advocacy
Looking at Emma made me realize that you don't need to have a law degree to become an advocate. Anyway, it is too late for me now. Emma didn't just stop at her acting career, she put a lot of effort into making women's voices heard. She was revered for her women's rights work by the general population. She was an Actress, Academic, and an Activist through and through.
Throughout her life, she has worked for women's empowerment and Gender Equality. In 2014, she was made the U.N. Women Goodwill Ambassador and launched a campaign, "HeForShe." She onset this journey to motivate men to raise their voices for Gender Equality.
She delivered a speech at U.N. Headquarters in New York, discussing feminism, man-hating, etc. Her address made it to the headlines, and she was highly praised for her courage and choice of words. In January 2015, she addressed the World Economic Forum's annual meeting on gender equality.
In January 2016, Watson founded the Goodreads book club for feminists called Our Shared Shelf, whose goal was to share feminist ideas and encourage discussion on the topic. In addition, Watson has partnered with organizations such as Book Fairies and Books on the Underground to leave literature on public transit for use.
Emma is also a founding member of Time's Up U.K. and corresponded to its launch at the 71st British Academy Film Awards. She donated £1 million to Time's Up U.K. She also helped set up the organization's Justice and Equality Fund, which contributed to women's groups. Her contributions toward Women's rights and gender equality are numerous.
Emma also openly supported the Black Lives Matter movement in June 2020. She professed anti-racism educational resources on social media to support the George Floyd activists. Watson became the youngest appointed member of the board of directors of Kering. In June 2020, she was made the owner of various fashion brands to manage their sustainability committee.
Other topics on which Emma raised her voice and used her platform to promote include transgender rights, workplace harassment, environmental justice, and climate protection. Her pro-Palestinian remarks in January 2022 made her suffer a significant backlash, but she stood by her stance.
The Emma Watson Effect
Emma's impact on teenage girls' view of women's rights has been referred to as the "Emma Watson effect." Her work has inspired many young girls, including Nobel winner, Malala, to refer to themselves as a feminist.
Emma is often called the "role model" for young girls and women, which she shies away from. Her role as Hermione in Harry Potter brought her phenomenal fame (money, too!) across the globe, and she became an overnight sensation. People from across the Globe loved her, and she was even named the Sixth Most Admired Woman In The World in surveys conducted by YouGov in 2020.
Emma Watson's Net Worth
According to Celebrity Net Worth, her net worth is approximately $85 Million. Her appearance as Hermione Granger in one of the most commercially successful movie franchises, Harry Potter, has earned her quite some bucks.
Besides appearing in blockbuster movies, she worked with several well-known brands (such as Burberry and Lancome) and made millions through brand endorsements. In 2017, Emma was listed as number Six among the highest-earning women in the film industry by Forbes.
Emma Watson's Movie Awards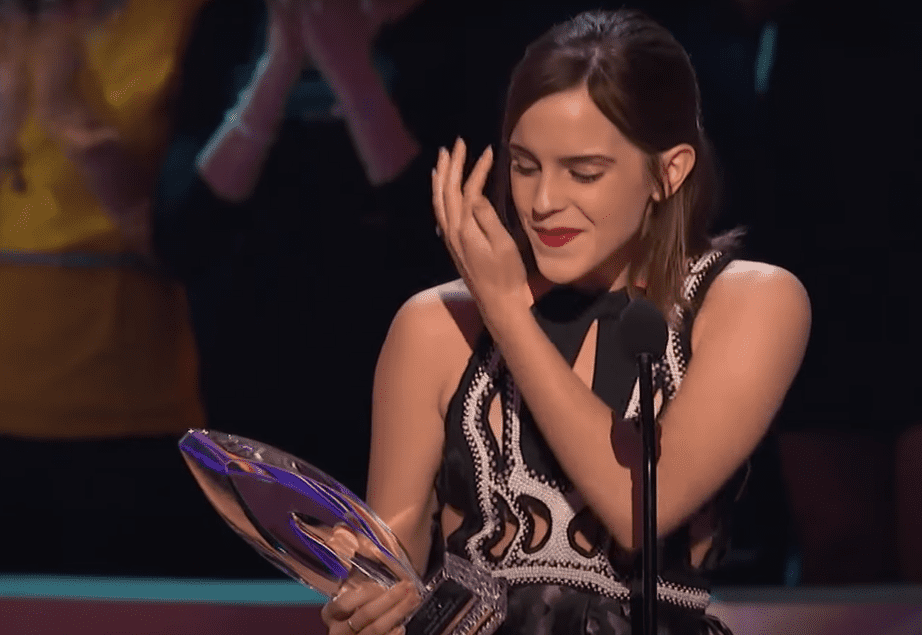 Besides Harry Potter, Emma also played leading roles in several other films and novel adaptations. Emma has received several accolades for her acting roles, including a Young Artist Award, eight Teen Choice Awards, and three MTV Movie Awards.
Awards List
Young Artist Award
Emma Watson won Best Performance in a Feature Film-Leading Young Actress Award in 2002 for her outstanding performance in Harry Potter and the Philosopher's Stone.
Boston Society Of Film Critics
Little Women, featuring Emma Watson, Saoirse Ronan, and Florence Pugh in the leading roles, won an award for Best Ensemble Cast in 2020.
Phoenix Films Critics Society
In 2003, Emma won Best Performance by a Youth in a Leading or Supporting Role – Female for her performance in the Harry Potter and the Chamber of Secrets.
San Diego Films Critics Society
Emma won an Award for Best Supporting Actress for her role in The Perks of Being a Wallflower in 2012.
Women Films Critic Circle
Emma Watson won the Acting and Activism Award in 2016.
MTV Movie Awards
Emma won an Award for Best Performance in a Movie for her role as Belle in Beauty and the Beast (2017). She also won MTV Trailblazer Award in 2013.
The Cast of Harry Potter and the Deathly Hallows-Part 2 won the Best Cast Award (MTV) in 2012.
People's Choice Award
In 2013, Emma Watson won the Favorite Drama Movie Actress award for her performance in The Perks of Being a Wallflower.
National Movie Awards
She won the Best Performance by a Female Award for her role in Harry Potter and the Order of the Phoenix in 2017.
Teen Choice Awards
Emma won an Award in the category Choice Movie Actress: Sci-Fi/Fantasy for Harry Potter and the Deathly Hallows Part 1 in 2011.
She also won Choice Movie Actress: Drama for the Perks of Being a Wallflower (2013) and for The Circle (2017).
For her role in Beauty and the Beast in 2017, she won Choice Movie Actress Award: Fantasy.
Britannia Awards:
She was British Artist of the Year in 2014.
British Fashion Awards:
Emma also won the award 'Best British Style' in 2014.
Other Awards:
In 2012, Emma was honored with the Calvin Klein Emerging Star Award at the ELLE Women in Hollywood Awards. She was awarded the G.Q. Woman of the Year Award the following year.
Emma Watson's Appearances In Films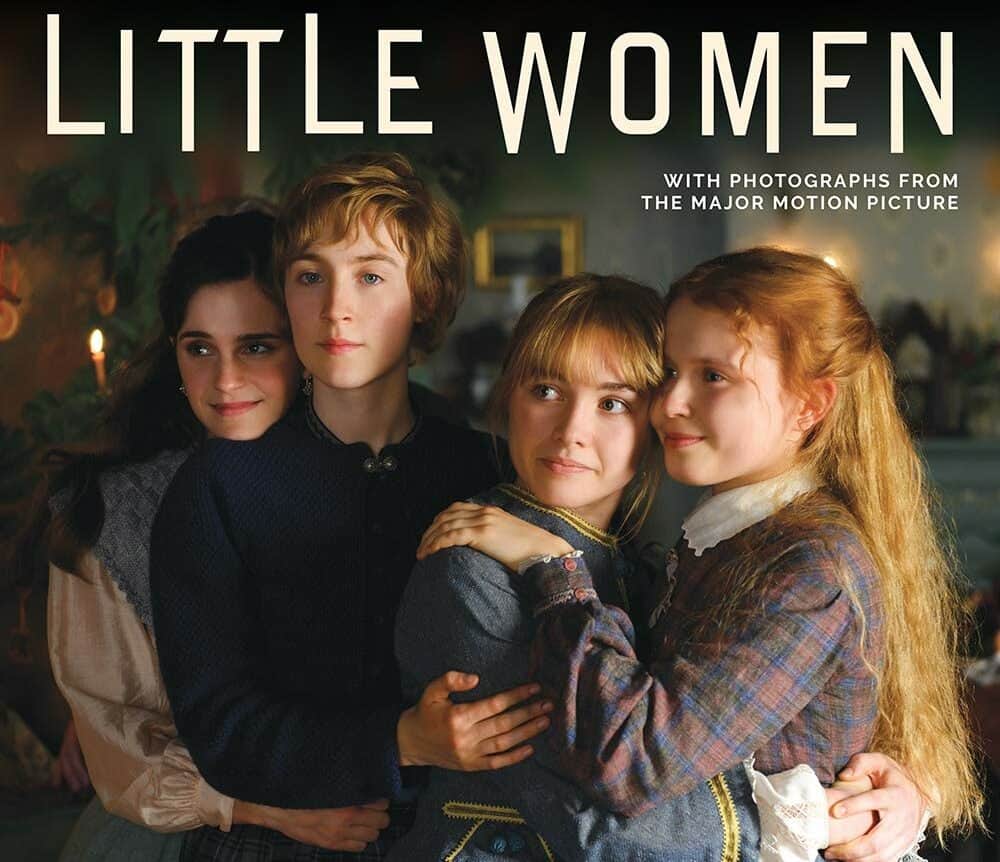 Harry Potter Series – as Hermione Granger.
Harry Potter and the Philosopher's Stone (2001).
Harry Potter and the Chamber of Secrets (2002).
Harry Potter and the Prisoner of Azkaban (2004).
Harry Potter and the Goblet of Fire (2005)
Harry Potter and Order of Phoenix (2007).
Harry Potter and the Half-Blood Prince (2009).
Harry Potter and the Deathly Hallows 1 & 2 (2010-11).
My Week with Marilyn (2011) – as Lucy.
The Perks of Being Wallflower (2012) – as Samantha "Sam" Button.
The Bling Ring (2013) – as Nicki Moore.
This is the end (2013) – as Herself.
Noah (2014) – as Ila.
Colonia (2015) – as Lena.
Regression (2015) – as Angela Grey.
Beauty and the Beast (2017) – as Belle.
The Circle (2017) – as Mae Holland.
Little Women (2019) – as Margaret "Meg" March.
Emma Watson's Appearances on Television
Ballet Shoes (2007) – as Pauline Fossil.
The Vicar of Dibley (2015) – as Reverend Iris-in the Episode "The Bishop of Dibley."
Harry Potter 20th Anniversary: Return to Hogwarts (2022) – as Herself in "Reunion Special."
Emma Watson's Appearances In Music Videos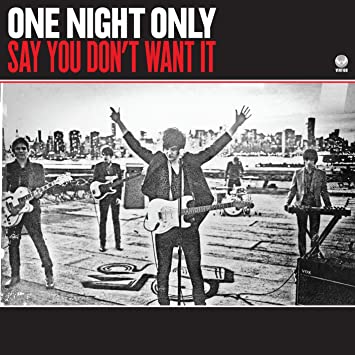 "Say You Don't Want It" by One Night Only (2010) – as Lady.
Emma Watson's Famous Quotes
"If you truly pour your heart into what you believe in, even if it makes you vulnerable, amazing things can and will happen."
"Girls should never be afraid to be smart."
"Men: I would like to take this opportunity to extend your formal invitation. Gender equality is your issue, too."
"Feeling beautiful has nothing to do with what you look like, I promise."
Trivial And Fun Facts About Emma Watson
Did You Know Emma Was Named "The Bag Lady" By Her Friends?
In a recent Vogue interview, Emma revealed that her friends call her 'the bag lady' due to her habit of over-packing whenever she is traveling. As she said, "I don't really pack light," while showcasing the most random stuff that can be found in her bag (you can find a tooth mouse in her purse).
Emma And Hermione Have Lots In Common!
Well, that's true. Emma is definitely 'her character' in real life. She is intelligent, quirky, wise, savvy, a bookworm, and a know-it-all, just like Hermione. Her confidence convinced J.K. Rowling to finalize Emma as Hermione in the Harry Potter series. She scored 8 A* and 2 A's in her GCSE exams and is an Ivy Graduate. Intelligent much, Right?
Did You Know Emma Was Once The Youngest Person Ever To Appear On The Cover Of Vogue?
Emma's role as Hermione Granger in a commercially successful and critically acclaimed series, Harry Potter, garnered her enough fame, with some bucks (not to forget). She won several accolades and was featured on the cover of Teen Vogue just at the age of 15. At that time, she was the youngest person ever to make it.
Did You Know We Almost Had Another Hermione?
Being the academically motivated person she is, Emma almost quit Harry Potter. After filming Harry Potter and the Order of the Pheonix, Emma was hesitant to sign the last-three films due to the tight-filming schedule and its toll on her studies. Can you imagine anyone else as Hermione? I indeed can not!
Frequently Asked Questions
Question: Did Emma Watson Ever Win An Oscar?
Answer: No, she did not. She almost had, as she was the first to whom La La Land was offered. However, she later turned down the role due to her commitment to Beauty and the Beast and the amount of training and rehearsal time she needed. Another Emma, Emma Stone, who later played the lead in La La Land, won the Oscar for her role.
Question: Has Emma Watson Married Anyone Yet?
Answer: No, Emma never married, and she always preferred keeping her private life away from the media and limelight. She is currently in a relationship with an American Businessman, Leo Robinton. Still, you can try your luck if you want to.
Question: What Is Emma Watson's Hobby?
Answer: Journaling is what Emma has always been fond of. Over the years, she has filled 30 journals, and she stated that she writes in her journal every night before going to sleep. In addition, she once mentioned in an interview that she loves keeping diaries and maintains almost 10 different logs simultaneously for various purposes.
Emma Watson Bio Guide: Wrapping Up
Emma Watson is a British actress and a women's rights activist, popularly known for Hermione Granger's character in the Harry Potter series. Her debut movie series brought her immense fame and love from around the globe.
A graduate of Brown University, this intelligent woman later appeared in many mainstream movies, including Disney's Beauty and the Beast, Little Women, and The perks of Being a Wallflower, among many others. Over the years, she received several accolades, not only for her acting but also for the Goodwill work she has done. She even made it to the Guinness Book of World Records for being the Highest-grossing actress and was listed in Time's 100 Most Influential People in 2015.
She was nominated as the U.N. Women Goodwill Ambassador in 2014 and later has worked for women's rights, gender equality, transgender rights, and climate protection. She is a know-it-all Hermione in real life and will always be a favorite of Potterheads.
Continue reading: