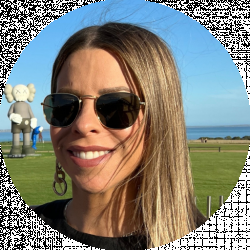 Latest posts by Maddy Chiffey
(see all)
Robert Pattinson is an English actor born on the 13th of May 1986. Robert starred in many big movies, including Harry Potter and the Goblet of Fire, when he played Cedric Diggory. Pattison has become such a big name on the movie scene that he has even been mentioned as one of the world's highest-paid actors.
He reached worldwide fame when he played a lead role in the Twilight Saga film series, where he played Edward Cullen. This character was extremely popular, and many people fell in love with Pattinson. I believe this is what made him the household name that he is today.
I have to admit, I was never a fan of the Twilight movies, and despite everyone telling me that I must watch them, teen Vampire movies just aren't my thing. Maybe I was too old by the time the first one was released to follow the craze, or perhaps I just prefer wizards and trolls to werewolves and vampires.
Pattinson is a talented personality with multiple skills, including music, singing, and modeling.
In 2010, he was named as one of the world's most influential people by Time Magazine, and Forbes labeled him as one of the top 100 most powerful people in the world.
During this bio, I will dig deep into the life of Pattinson on screen and off and tell you all you need to know about one of the most famous actors of our time.
I think it is pretty clear that he is a very reserved character; he likes to keep his private life to himself and has expressed his aversion towards the paparazzi on more than one occasion.
Robert Pattinson Quick Facts
Full Name
Robert Douglous Thomas Pattinson
Birth Date
13th of May 1986
Birth Place
London, England
Nickname
R-Batz
Nationality
English
Zodiac Sign
Taurus
Siblings
Two older sisters called Elizabeth and Victoria
Children
No Children at this time
Partner/Spouse
Suki Waterhouse
Highest Grossing Movies (Top 5)

Harry Potter And The Goblet Of Fire (2005) – $896 Million
The Twilight Saga: Breaking Dawn – Pt 2 (2012) – $829 Million
The Twilight Saga: Breaking Dawn – Pt 1 (2011) – $712 Million
The Twilight Saga: New Moon (2009) – $711 Million
The Twilight Saga: Eclipse (2010) – $698 Million

Salary
$25 Million – $40 Million
Net Worth
$100 Million
Social Media
Robert Pattinson does not have a known social media account, but there are many fan accounts such as Robertpattinson@instagram
Major Awards Won

2008: Strasbourg Film Festival – Best Actor
2009-2012: MTV Movie Award – Best Kiss
2009 & 2011: MTV Movie Award – Best Fight
2009: MTV Movie Award – Best Breakthrough Performance
2010: Scream Awards – Best Fantasy Actor
2010 & 2011: People's Choice Award – Favorite On-Screen Character
2012: Teen Choice Awards – Movie Actor Romance
2013: Empire Cinema Alternative Movie Awards – Best On-Screen Kiss
2013:Virgin Media Awards – Hottest Actor
2015: Deauville American Film Festival – Best Rising Star
2016: International Online Cinema Awards (INOCA) – Best Supporting Actor
2017:International Cinephile Society Awards – Best Actor
2018:Karlovy Vary International Film Festival – President's Award
2019:Mill Valley Film Festival – Spotlight Award
2020: London Critics Circle Film Awards: Best British/Irish Actor
2022: ACCEC Awards – Favorite Movie Actor

Last Updated
May 2022
Robert Pattinson Birthplace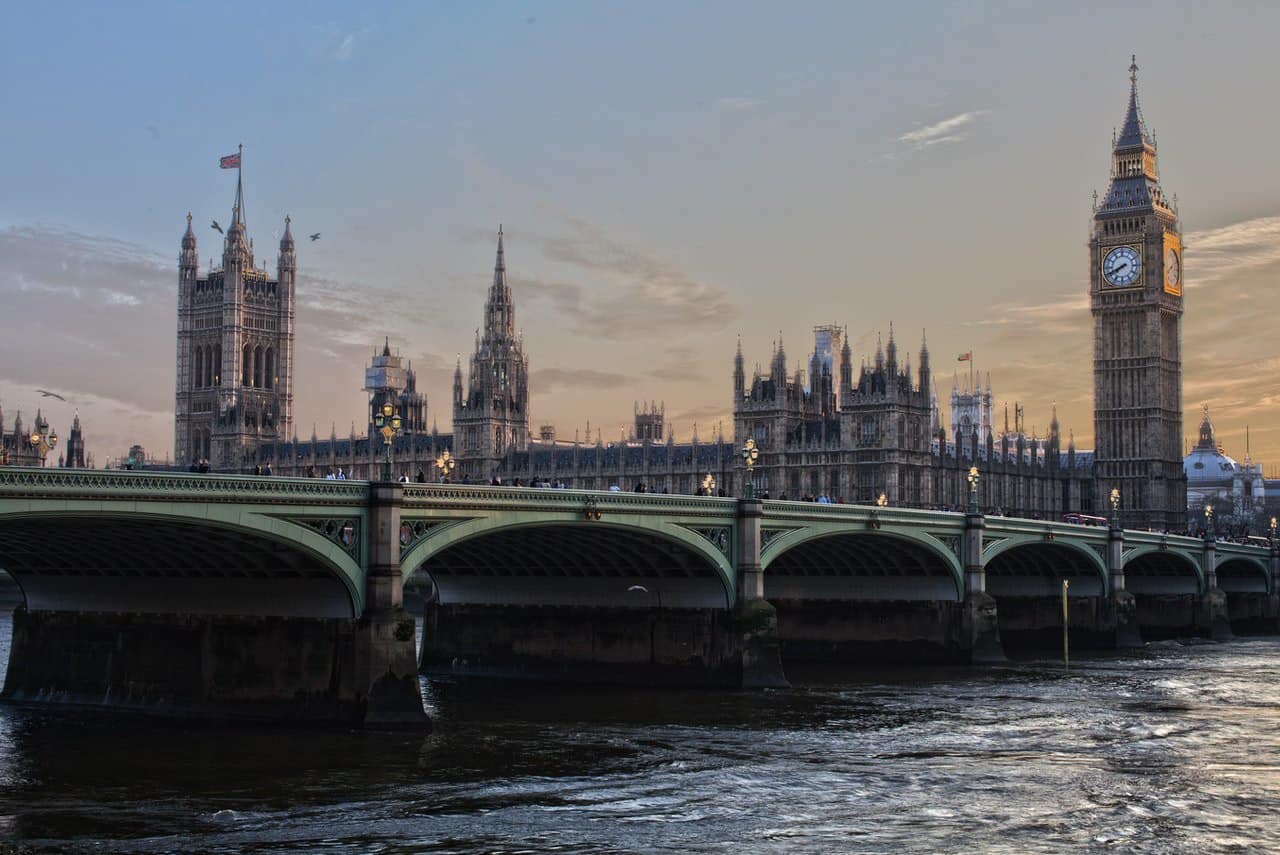 Pattison was born in London on the 13th of May 1986. (1) He has two older sisters, Elizabeth and Victoria.
Robert Pattinson Parents
Robert's father was called Richard Pattinson, he was a car dealer who specialized in vintage cars. His mother, Clare Pattinson, was a booker at a model agency. This might explain how Robert got into modeling during his early teens.
Robert Pattinson Early Life
When he was just four years old, he began learning to play instruments such as the piano and the guitar.
He started his early education at The Tower House School in London. However, at the age of twelve, he was expelled for shoplifting adult magazines from a local post office and selling them around the school for a bit of extra pocket money. (2) I found this amusing, as when I have seen him interviewed on anything he just doesn't come across as the type to be pinching and selling adult content around school.
He was transferred to The Harrodian School, where he saw out his school days. I think he must have learned from his previous (rather naughty) mistakes because to make some extra money, he later started working as a photo model for some British magazines and brands. This is where he began to find his love for the arts and film. He once named Marlon Brando and Jack Nicholson as some of his acting idols.
In his later teen years and going into his twenties, he played acoustic guitar at pubs around London, where he performed songs he had written himself. His stage name was Bobby Dupea, and he also played in a band called Bad Girls. (3)
Pattison enjoyed being a musician and considered pursuing it as a career. He also thought about going to university to study speech writing. One thing he never felt at this stage in his life was acting. He was advised by a teacher never to go into the creative arts because they said although he had an evident love of drama, he was not suited. (4)

He proved this teacher very wrong when he joined a local amateur theater club, The Barnes Theater Company, at the age of thirteen. His father convinced him to do this, as he felt it would help boost his confidence as at this point in his life, Pattinson was quite a shy character. I am glad that he was able to prove this person wrong, and hope that today they feel embarrassed about their cruel comments to him as a child.
By the time Pattinson was 15, he had worked backstage on various productions for two years. At this time, he decided to audition for the play Guys and Dolls. He was successful in his audition and landed his first role-playing a Cuban dancer, though he had no speaking parts in this play.
His next role was much more significant, and he got himself the lead role of George Gibbs in the play Our Town. While playing this part, he was spotted by a talent agent in the audience, who then began searching for more professional roles for Pattinson.
During his early acting days, he lived in London, where he shared a flat with his good friend and fellow actor Tom Sturridge. (5) He had planned to start university, but he had started filming Harry Potter and the Goblet of Fire, and it had gone over schedule. I think his priorities lay outside of education by this point.
Robert Pattinson Professional Career
2004-2007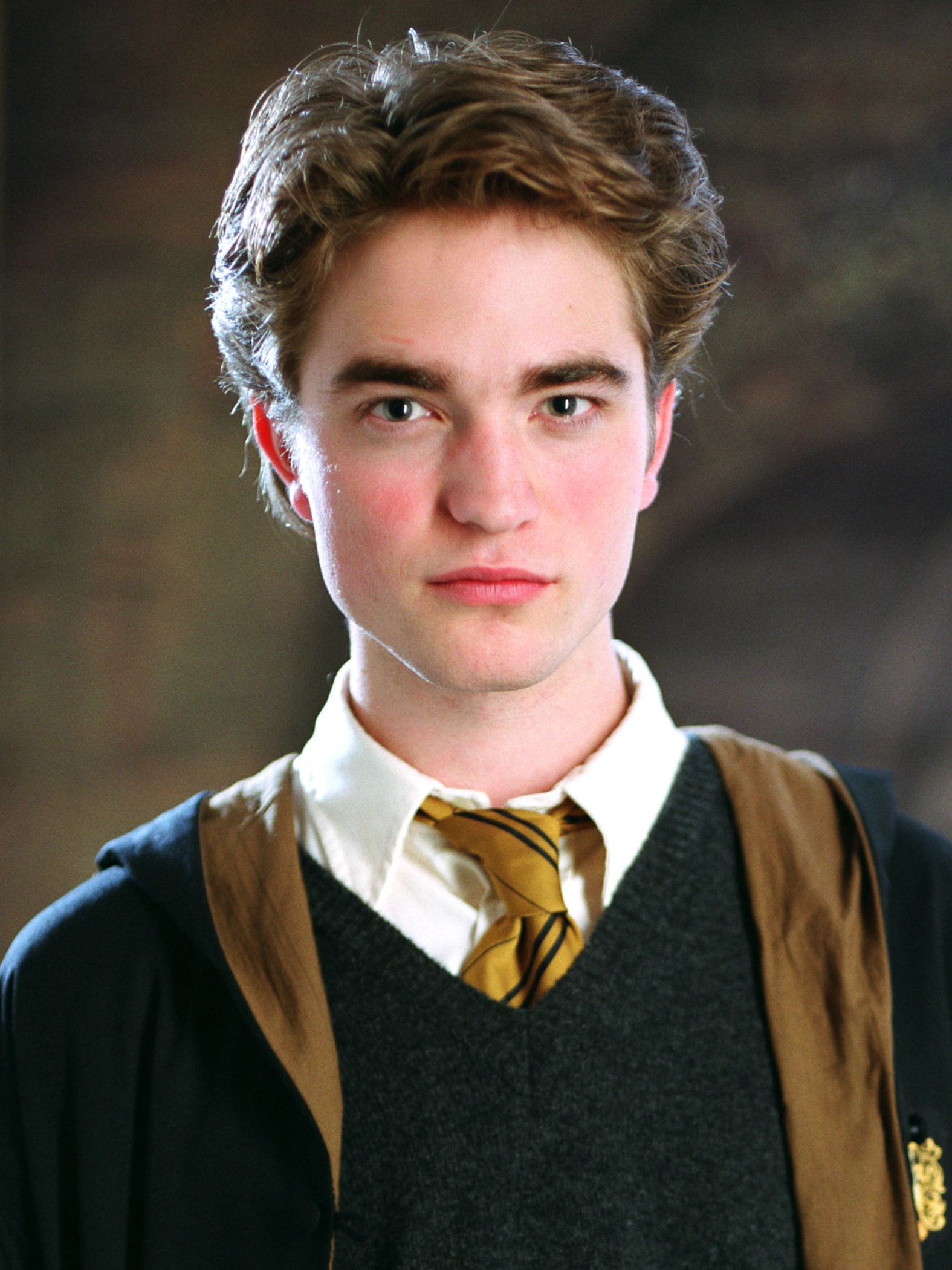 In 2004, Pattinson had supporting roles in a German television film called Ring of the Nibelungs, and the costume drama, Vanity Fair. Although the scenes he took part in were deleted and can only be seen in the DVD versions.
In 2005 he was meant to appear in the UK premiere of The Woman Before, but he got sick, which meant he could not attend play practice and was fired shortly before the opening night. His part was replaced by Tom Riley.
Later on, in 2005, his role as Cedric Diggory in Harry Potter and the Goblet of Fire began. This is where I personally got to know to Pattinson, though I didn't actually realize he was the same person as the famous telepathic vampire until many years later, (shows how much I didn't pay attention to Twilight i guess). Because of his scenes in this Harry Potter movie, Pattinson had to learn to scuba dive during the Triwizard Tournament in the Black Lake. I imagine this must've been great fun and meant that he could enjoy filming the exciting scene even more.
After this role, he was named the "British Star of Tomorrow by The Times newspaper and was hailed as "the next Jude Law."
In 2006, Pattinson appeared in The Haunted Airman. He was highly praised for this performance.
Worldwide Recognition 2008 – 2013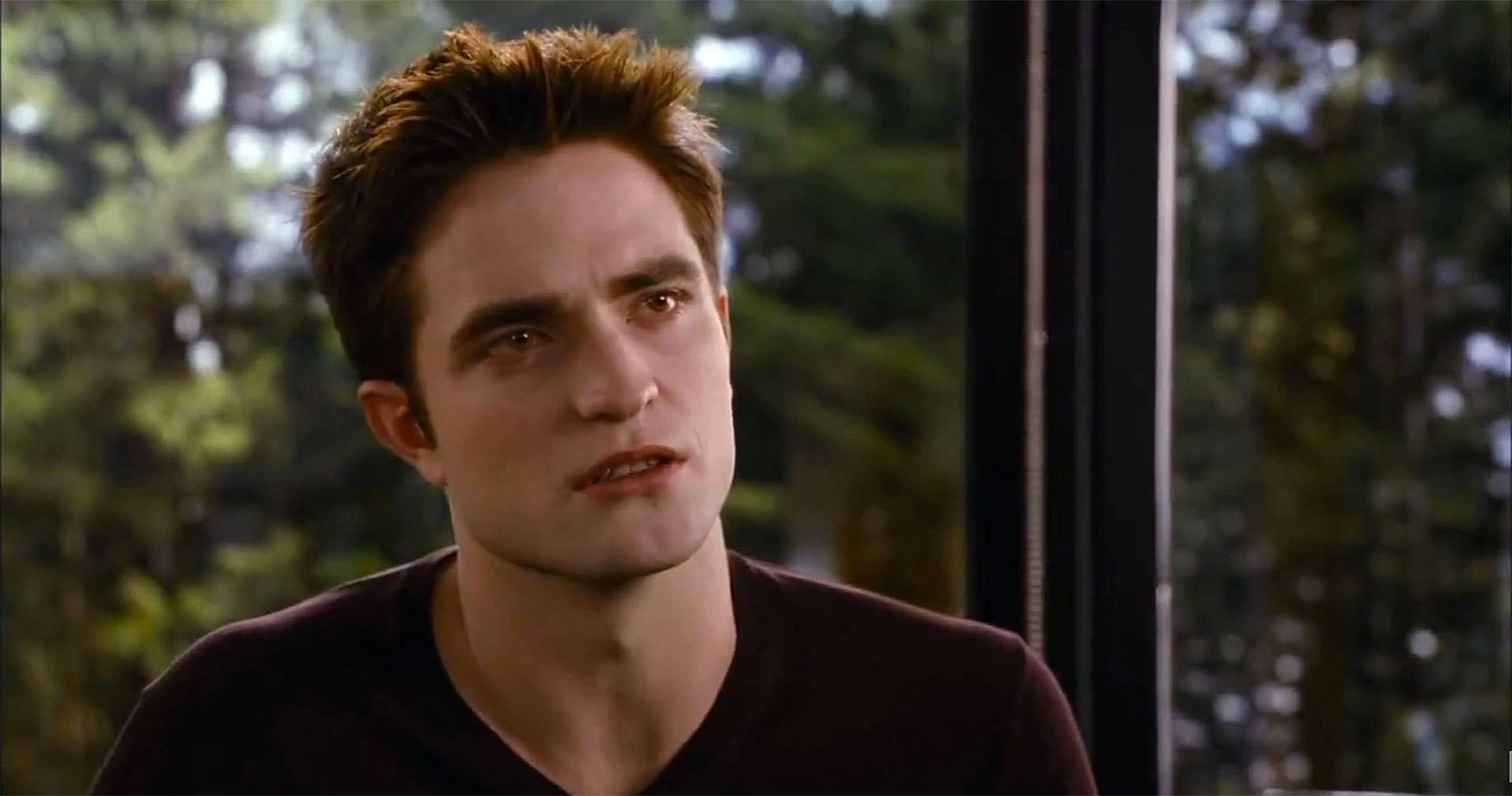 In 2008, Robert Pattinson landed the role of Edward Cullen in the Twilight Saga. I believe that due to previous doubts planted in his mind during his early life, he was apprehensive about auditioning for this role at first because it carried such high demand.
The Twilight Saga was released on the 21st of November 2008, and this is when Pattinson found that he had become a true movie star.
He was praised highly for his performance, with the New York Times calling him a "capable and exotically beautiful actor."
He took part in another, lower-budget comedy-drama during 2008, called How To Be, which was only ever shown at film festivals, and starred in a short film called The Summer House.
In 2009, Pattison once again took his role as Edward Cullen in the Twilight Saga: New Moon. This was released on the 20th of November 2009. This film made a ground-breaking $142,839,137 on the open evening alone. The overall earned from this movie was a whopping $709,827,462 worldwide. (6)
Pattinson was praised for his performance, despite his make-up and the overall presentation receiving negative feedback from critics. (7) Pattinson was also said to have performed "uniformly strong" by Michael O'Sullivan in the Washington Post. Overall, New Moon is what gave Pattinson a global name and made him one of the highest-paid actors on the planet.
In 2009, a documentary was made called Robsessed, which followed his life. During this year, he also presented at the Academy Awards Ceremony.
The next movie he was in was The Twilight Saga: Eclipse in 2010. This film also received mixed reviews and didn't quite make as much money as the previous one. Although once again, Pattinson was praised for his overall role in this movie.
In 2010, Pattison executive-produced a movie called Remember Me, in which he also played a role in as well. This received mixed reviews, but he was again praised for an outstanding performance himself, with some critics calling it an "unmistakable screen presence" and "one of the best things Pattinson had ever done."
In 2011, Pattinson played the part of Jacob Jankowski in the movie Water for Elephants. Once again, his performance was praised despite the movie receiving mixed reviews. A critic for Time Magazine said that he was "shy and watchful" and said that he "radiates a slow magnetism that locks the viewers' eyes on him" he said that Pattison was "star quality."
In 2011, The Twilight Saga: Breaking Dawn – Part One was released, and Pattinson had reprised his role as Edward Cullen. The movie had a fair amount of negative reviews, though it still managed to earn a whopping $705,058,657 at the box office. (8)
By this point in the movie, it was getting reviews such as slow, joyless, and laughable. Although strict fans of the franchise were still delighted with the production.
Also, during this year, Pattinson played the role of Georges Duroy in a film adaptation of the novel Bel Ami. This was released on the 12th of February 2012.
In 2012 Pattinson starred in the film adaptation of Don Delillo's Cosmopolis. This movie was nominated for the Palme d'Or at the 2012 Cannes Film Festival. (9) Pattinson's performance was highly praised, and the movie received some great reviews. A critic for Variety said it was an "eerily precise match of filmmaker and material. Cosmopolis probes the soullessness of the 1% with the cinematic equivalent of latex gloves, Pattinson's excellent performance reps an indispensable asset. (10)
Also, in 2012, we saw Pattinson return for the final time as Edward Cullen in the last Twilight Saga movie, Breaking Dawn: Part 2. The finale of the movie series was released on the 16th of November 2012 and made over $800,000 worldwide. One review on Breaking Dawn: Part 2 said it was the most enjoyable chapter out of all the Twilight movies.
2014 – 2019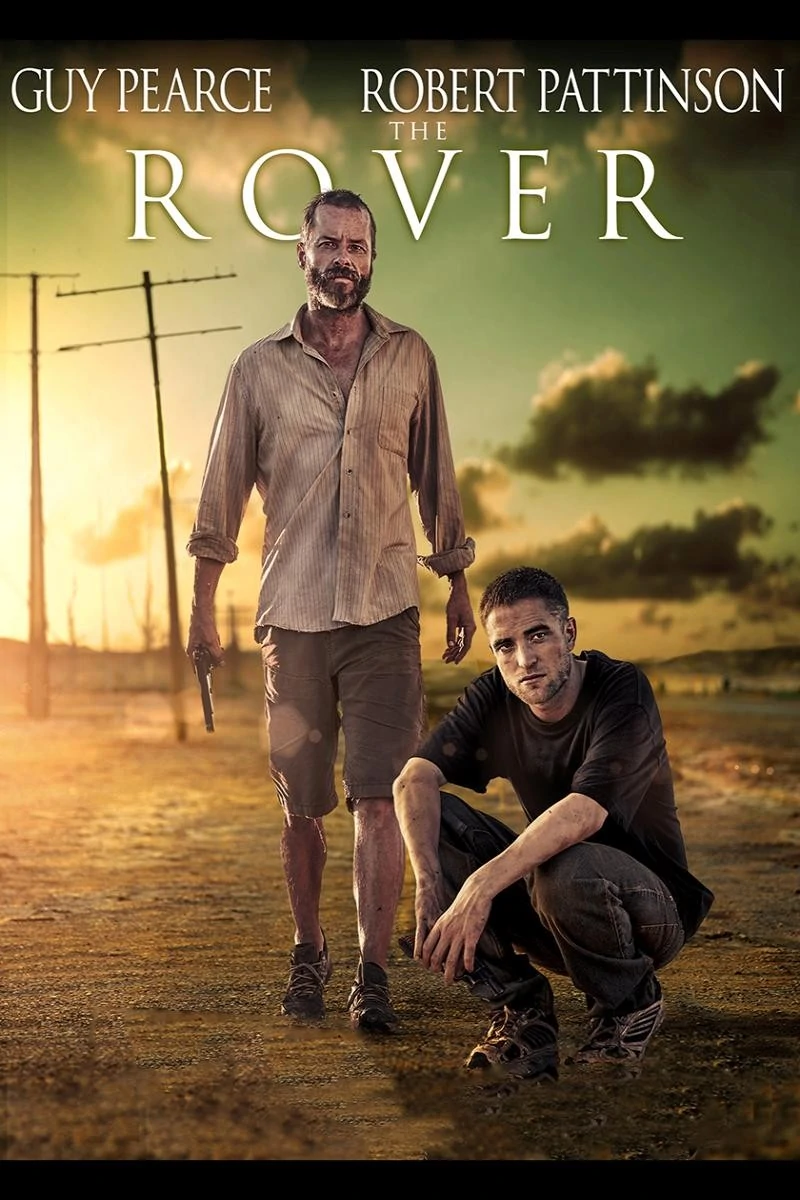 During this period, we see Pattinson take part in many independent and critically acclaimed movies, and in May of 2014, two of his films premiered at the 2014 Cannes Film Festival.
The first was The Rover, where he starred with Guy Pearce and Scoot McNairy. Pattinson portrayed a naive simpleton who was a criminal gang member. His performance received fabulous reviews, and he was praised for his convincing southern accent. I thought he brought a lot of class to this role and one that helped define Pattinson's skills as an actor.
After this, he played the role of Jerome Fontana in Maps to the Stars; his character was a limousine driver and struggling actor whose dream was to be a successful screenwriter. (11)
In 2015, two of his movies premiered at the 65th Berlin International Film Festival. The first one is an adaptation of Queen of the Desert with James Franco and Nicole Kidman. For this, he played the role of Lawrence of Arabia, a sharp-tongued, sardonic figure. His part in this was only brief but had a significant impact on the movie.
Next, Pattinson starred in a movie called Life, where he played a photographer called Dennis Stock. This film deals with the friendship between him and actor James Dean. Once again, Pattinson'sPattinsons' performance in this was flawless.
Towards the end of 2015, Pattinson appeared in the directorial debut film, The Childhood of a Leader, where he played dual roles; the first role was only brief but crucial to the movie. This was the role of Charles Marker, who was a reporter in Germany during World War l. The other part of the role was an adult version of the leader. I think he brought a great sense of elegance to both roles.
In 2016, Pattinson appeared in The Lost City of Z, where he portrayed a British explorer called Corporal Henry Costin. To prepare for this role, he lost 35lbs in weight and grew a long heavy beard.
In 2017 we saw Pattinson star in the thriller movie Good Time, where he played a bank robber called Connie Nikas. Pattinson described this as a "really hardcore kind of Queens, New York, mentally damaged psychopath, bank robbery movie" (12). I think this movie ended up being quite a significant turning point in his career. After this performance, he also received his first Independent Spirit Award nomination for Best Male Lead.
In summer 2017, Pattinson wrote and starred in a short movie called Fear and Shame. This film was shot on the streets of New York and follows Pattinson's journey to buy a hot dog while trying to avoid the paparazzi and fans. It was a nice easy watch and gave a good, though brief insight into his day-to-day life.
His next project was a comedy movie, something quite out of the ordinary for Pattinson and something he hadn't done in almost 10 years. This western comedy was called Damsel, and in this, he played Samuel Alabaster, who was something of an eccentric, and a pioneer. Samuel goes in search of his fiancée. The New York Times described Pattinson's portrayal as "a hilariously oddball performance" (13)
His last movie of 2018 was a Claire Denis production, a science-fiction film called High Life. It featured a team of criminals in space, traveling towards a black hole. Pattinson played quite an intense yet lovable character called Monte, and the movie kept you on your toes from start to finish. Monte had become a father against his wishes and single-handedly raised his daughter on the spaceship as they hurtled through the darkness towards the black hole.
In 2019, Pattinson's first role of the year was a black and white psychological horror film called The Lighthouse. This was a curious movie, which might not have been to a lot of people's tastes, but I thought it was a beautiful piece of artwork in the name of movies. The movie was set on a remote island in New England during the 1890s. It was completely different from what we had ever seen Pattinson do before, and it showed us the diversity he is capable of.
The next two movies we saw Pattinson star in was The King. He portrayed the role of Louis, The Dauphin, who was the nemesis of Henry V. Pattinson showed us a French accent, which, although it may not have been perfect, did not take away from his fantastic performance. The second movie was Waiting for the Barbarians, with Johnny Depp. His performance wasn't as highly praised as some of his previous movies and was called "stiff" and "over articulated" (14)
2020 – 2022 (Present)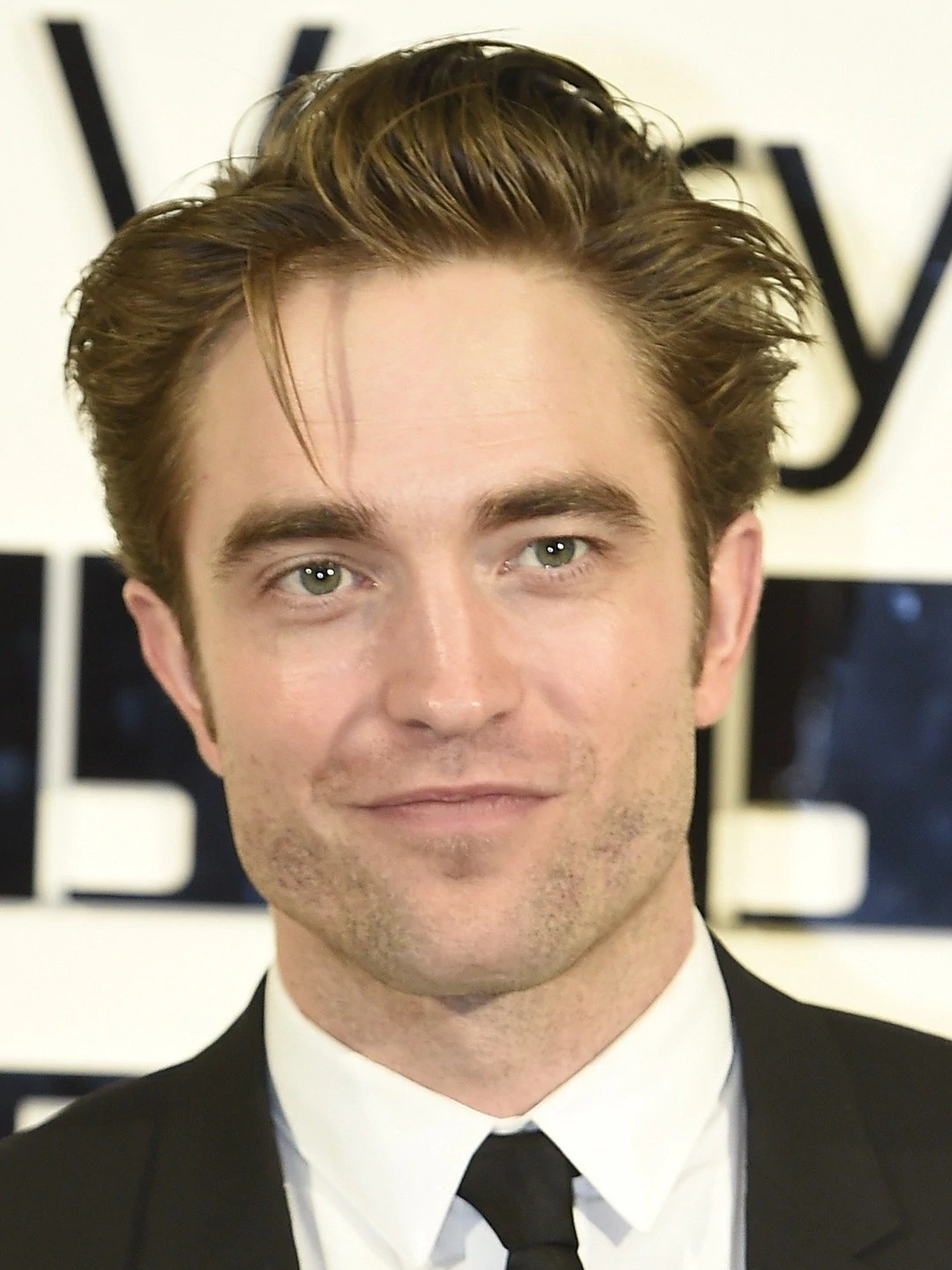 In 2020, Pattinson starred in a spy movie called Tenet. This movie was his comeback to large-budget films. He learned his character's mannerisms from studying those of author Christopher Hitchens. His performance in this movie was labeled "delightful" and full of chemistry. (15)
His next movie was The Devil All The Time. This movie was based on a novel by Donald Ray Pollock, where Pattinson played the part of an eerie and intriguing small-town preacher.
In 2022, Pattinson played the iconic Bruce Wayne/Batman in the superhero movie, The Batman. The director of this movie, Matt Reeves, wrote the character for Pattinson in particular after seeing his performance in Good Time. (16) Some batman fans were not impressed to hear the news that Pattinson would be playing the central part in this movie, but his portrayal of the much-loved superhero was praised by critics.
Modeling Career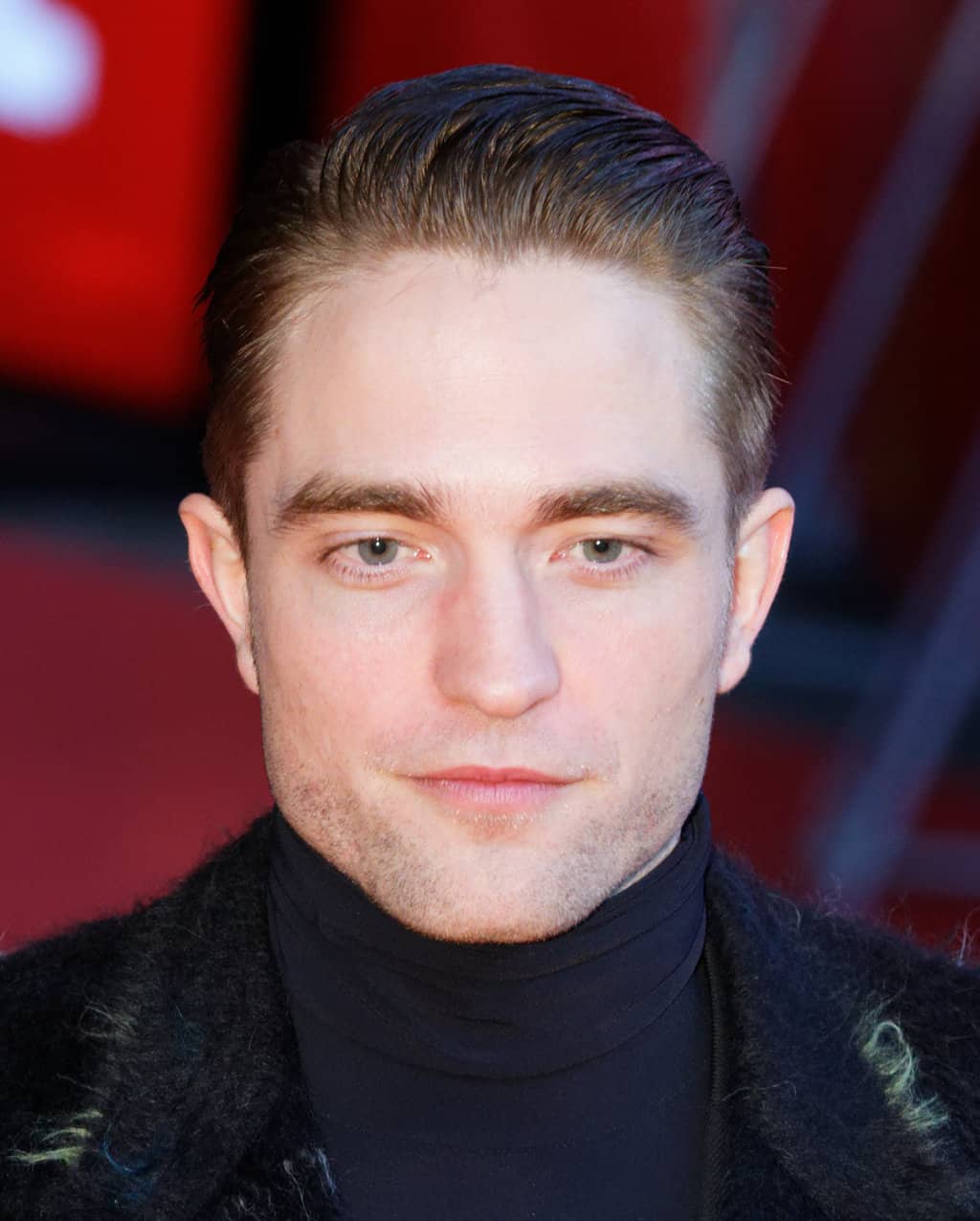 Other than being known for his acting abilities, Pattinson has also shown talents in other areas of media and entertainment. At 12 years old, he began modeling. This was quite a short-lived career, as he claims that as he grew up, he started to look "more manly." He jokes about having a very unsuccessful modeling career. He worked for British teen magazines and an advertising campaign for Hackett's Autumn Collection in 2007.
In 2013, Pattinson became the face of Dior Homme Fragrance, and in 2016 he was the first brand ambassador for their Menswear Collection. He also appeared in multiple advertising campaigns for the fragrance.
Musical Talent
He also is quite a musical person and has many talents in this area, such as being able to play the guitar and the piano. He also writes his music.
Pattinson appears as the singer for the Twilight soundtrack on two occasions, and the soundtrack for the movie "How to Be" features three songs that Pattinson performed.
Pattinson claims that his musical career has always been a backup plan for if he ever fails in the acting sector.
In 2010, Pattinson was awarded the "Hollywood's Most Influential Top Unexpected Musicians" award.
In 2013, he played guitar on the Death Grips song "Birds," In 2019, he collaborated with the band Tindersticks and released the song "Willow" for the movie High Life.
In 2020, Pattinson made a cameo appearance in the band Haim's performance on Late Night with Seth Meyers, where they performed the song "3 a.m."
Overall, Pattinson is a highly talented individual with many talents. Although he likes to keep a lot of his private life behind closed doors, I think it is clear that he is a genuinely artistic person with many goals in life, and I am excited to see what he has to offer next.
Robert Pattinson Video
Watch Pattinson discuss what it was like putting on the bat suit for the first time: Robert Pattinson on wearing the Batsuit – bing.com/videos
Spend time with Pattinson and get to see what it's like to spend life in a day of the movie star: 24 Hours with Robert Pattinson – YouTube/Reels
Watch the hilarious bloopers that Pattinson put together while trying to film a countdown to the release of Twilight: Robert Pattinson Blooper Reel/YouTube
Robert Pattinson Retirement and Post Professional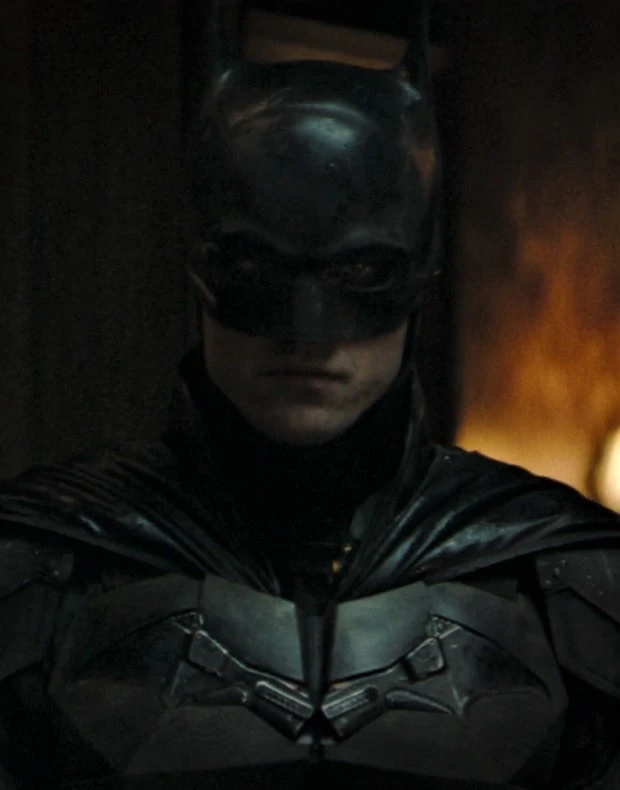 Robert Pattinson is still going strong in his career and has recently filmed the new Batman movie. He isn't showing any signs of retiring soon.
Robert Pattinson Family
In 2022, Pattinson is currently in a relationship with the model, Suki Waterhouse. They have been together since 2018 and were last known to be residing in London in 2020. Currently, they do not have any children.
Robert Pattinson Dating and Relationship History
In 2009, Pattinson was famously dating his on-screen co-star, Kristen Stewart, the pair came to a sticky ending in 2013, when Pattinson was photographed taking his dogs and leaving their shared home. I will go into more detail about the famous break further down.
In 2014, Pattinson began dating singer and songwriter FKA Twigs. They were together for around four years and were at one point engaged. The couple ended their relationship in 2017.
In 2022, Pattinson is currently in a relationship with the model, Suki Waterhouse. They have been together since 2018 and were last known to be residing in London in 2020.
Robert Pattinson Controversies or Scandals
In 2012, it was reported that his partner at the time and co-star in Twilight, Kristen Stewart, was having an affair after photographs were leaked of her with Rupert Sanders. (17) The pair issued a public apology for the photographs. Although this caused the break-up of Kristen and Pattinson, they did get back together in October 2012, this was short-lived, and the couple broke up for good in May 2013. (18)
I think Pattinson handled the situation like a gentleman, and we never hear of him bad-mouthing the Twilight star, or speaking badly about being cheated on.
Robert Pattinson Net Worth and Career Earnings
When he played Cedric Diggory in 2005, he was paid $25 Million, and this was also the case for the first Twilight movies, his income increased, the further the films went on and he also received a portion of the backend money produced by the last two movies. He was ranked 15th on Vanity Fair's "Hollywood Top 40" with earnings of $27.5 Million in 2010.
His salary increased to $40 Million after his fame and success in Twilight, and when he became the face of Dior, he was offered £12 Million to sign the deal.
Robert Pattinson Real Estate & Residence History
In 2011, it is believed that Pattinson spent around $6 Million on a beautiful property in Los Feliz. Currently, he lives in a property worth around $3 Million, still not bad though hey?
Robert Pattinson's Famous Quotes
"The only emotional connection of relevance is with my dog. My relationship with my dog, it's ridiculous."
"I prefer to be someone who has to confront his many fears, instead of someone who has the illusion he doesn't fear anything."
"People who are the most normal, are probably the craziest."
"Twilight fans are literally on the verge of being clinically insane."
"The link between my brain and mouth just isn't there anymore."
"I want to strangle whoever invented the R-Patz thing."
"If you find a girl who reads, keeps her close. When you find her up at 2 AM clutching a book to her chest and weeping, make her a cup of tea and hold her. You may lose her for a couple of hours but she will always come back to you. She'll talk as if the characters in the book are real because, for a while, they always are. Date a girl who reads because you deserve it. You deserve a girl who can give you the most colorful life imaginable."
Robert Pattinson Filmography & Full Credits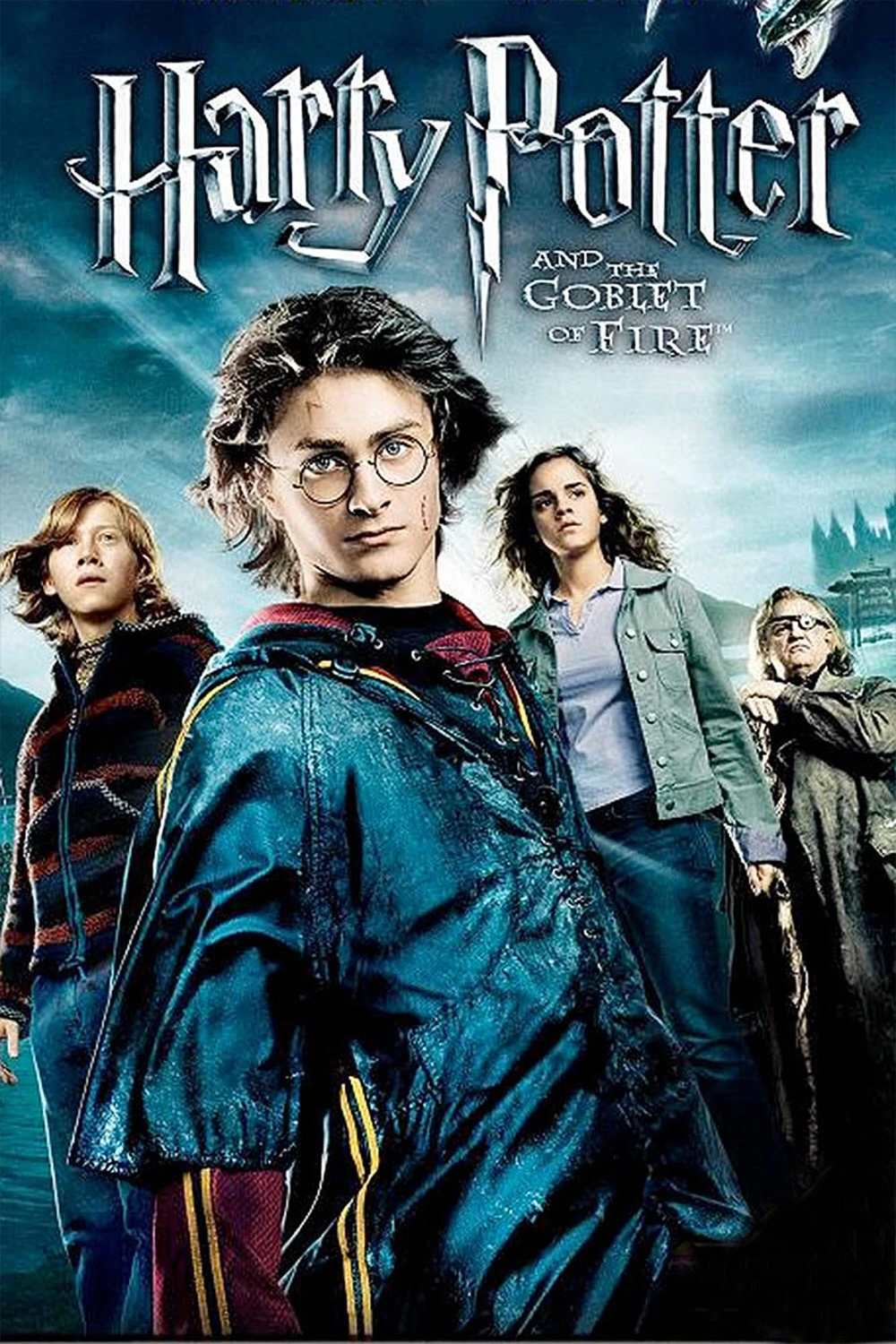 2022 – The Batman
2020 – Tenet
2019 – The Lighthouse
2019 – The King
2018 – The High Life
2018 – The Damsel
2017 – Good Time
2016 – The Lost City of Z
2015 – The Queen of the Desert
2015 – Life
2014 – Map to the Stars
2014 – Rover
2012 – The Twilight Saga: Breaking Dawn – Pt 2
2012 – Cosmopolis
2012 – Bel Ami
2011 – The Twilight Saga: Breaking Dawn – Pt 1
2011 – Water for Elephants
2010 – The Twilight Saga: Eclipse
2010 – Remember Me
2009 – The Twilight Saga: New Moon
2008 – Little Ashes
2008 – Twilight
2008 – How to Be
2007 – Harry Potter and the Order of the Phoenix
2005 – Harry Potter and the Goblet of Fire
Robert Pattinson's Role in Harry Potter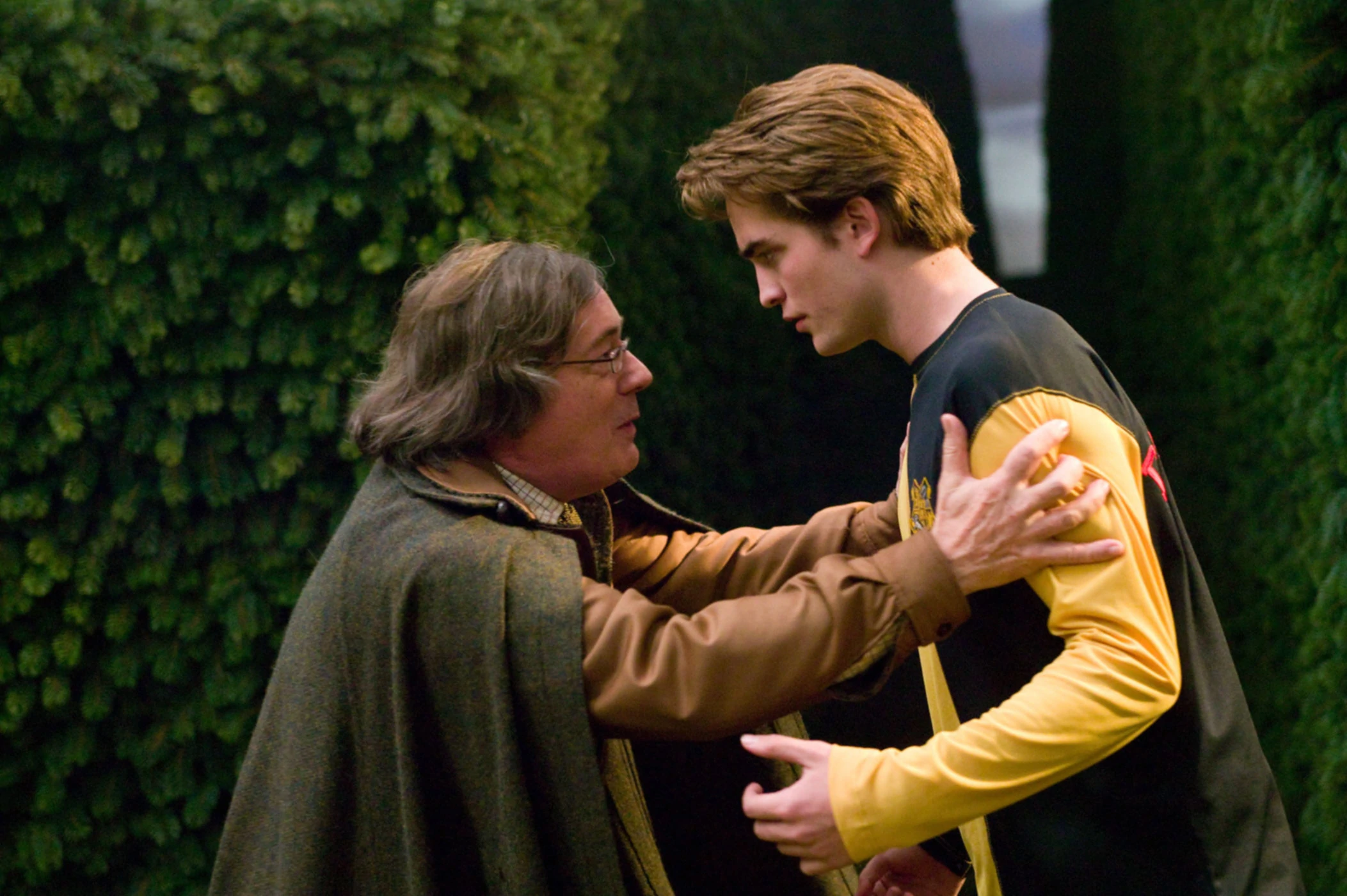 Pattinson played Cedric Diggory in the Harry Potter and the Goblet of Fire movie, which was his first big movie and what threw him into the eyes of the public for the first time.
He played a young British wizard who started at Hogwarts School of Witchcraft and Wizardry in 1989. Cedric was placed into Hufflepuff's house by the sorting hat at the start of his school years.
During his time at Hogwarts, he was made prefect and was the captain of the Hufflepuff Quidditch team, where he played as the seeker.
In his sixth year of school, he entered his name into the goblet of fire to compete in the Triwizard Tournament. (20)
He was successful in his entry, and his name was selected out of the flames, meaning he was officially a Triwizard Champion. This was slightly overshadowed by the unexpected entry of Harry Potter. He had a lot of support from his fellow students, especially from his own house.
Cedric tied with Harry Potter on the first two events, sharing the first place. Harry and Cedric were transported to The Little Hangleton graveyard during the third task, where they came face-to-face with Lord Voldemort. This is where Cedric met his end. He was murdered by a Killing Curse from Peter Pettigrew on the orders of Lord Voldemort.
Harry and Voldemort dueled, during which the echoes of Cedric and Harry's parents helped him hold off Voldemort just long enough so that he could escape. Cedric requested that Harry take his body back to his father. Harry honors his friend's wishes. We see a heartbreaking scene where Harry returns to the stadium with the crowd cheering before everyone realizes the true horrors of what is happening.
Cedric's character was later spoken of in 2020 during The Cursed Child, though Pattinson did not participate in this live adaptation show.
Robert Pattinson Potter Experience
Robert Pattinson didn't quite get the same experience as some of the other Potter stars, as he only took part in one of the movies, Harry Potter and the Goblet of Fire.
Looking back on his time on Harry Potter, Pattison stated that he remembers it being a very school-like setting. He said, "It was a nice environment in Harry Potter. Even compared to movies I have done since, it was very protected, the way the kids were treated. I've watched movies where you see a kid who's got their tutor, and it doesn't seem like they're going to school. I mean, it's just kind of like they're fulfilling a legal requirement. But in Harry Potter, it was like they were at school, and they were kind of doing work at the same time."
Pattinson has also stated that he no longer has many contacts with his former wizard and witch friends, though he often looks back fondly on the whole experience. He praises Harry Potter as a highly significant chapter in his career.
Robert Pattinson Trivia and Fun Facts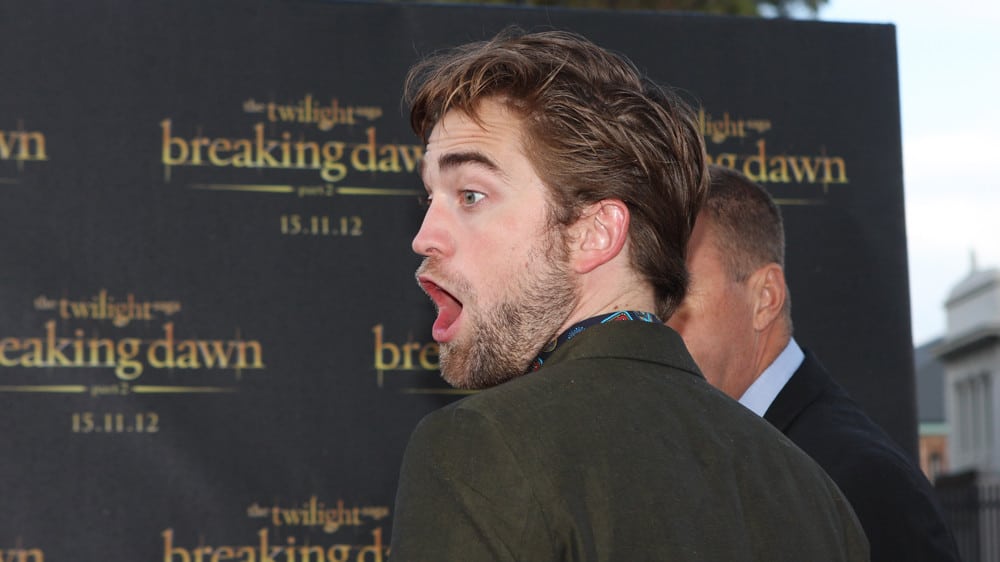 Pattinson's sister Lizzy auditioned for the UK version of The X Factor in 2014.
He has been given the nickname "R-Pattz," something Pattinson is not fond of and wishes people would not call him by that name.
To this day, he still occasionally makes music, and in 2019, he recorded the soundtrack to his movie, High Life, along with an alternative rock band called Tindersticks.
Pattinson considered himself to be quite good at rapping at one point in his life, and he once revealed that when he was younger, he even had a rap name, "Big Tub."
The friend and fellow actor, Tom Sturridge, whom Pattinson used to share a flat with, remains good friends.
When Pattison was stealing adult magazines to sell to his friends at school, he admitted that he got so cocky with it that he was stealing whole "entire racks" of magazines at one time.
Pattinson says he got offered so many modeling jobs in his younger years because he was tall and looked a bit like a girl. He stated that once he got older and started to look more manly, he stopped getting job offers in the modeling industry.
When his teacher told him that he didn't have what it takes to be in the fine arts, it impacted him that he didn't even feel like he was good enough to take part in the school play.
Robert Pattinson FAQs
Question: What is Robert Pattinson Doing Now?
Answer: Currently, in 2022, it was rumored that he is set to star in Bong Joon-ho's upcoming movie Mickey7 for Warner Bros. Pictures. He is also going to be playing the role of Batman in the sequel of the superhero film.
Question: What Are Robert Pattinson's Hobbies?
Answer: In his spare time, Pattinson enjoys listening to music, playing soccer, playing instruments, and writing songs. He also enjoys spending time with his friends and family.
Question: Does Robert Pattinson Have Any Siblings?
Answer: Pattinson has two older sisters, Elizabeth and Victoria. Elizabeth is also a talented musician who made a vocal appearance in the first Twilight movie.
Question: Where Does Robert Pattinson Live?
Answer: As far as we know, in 2022, Pattinson currently resides in London.
Research Citations
 Harry Potter and the Goblet of Fire
Continue reading:
A Comprehensive Emma Watson Bio Guide By A Devoted Fan