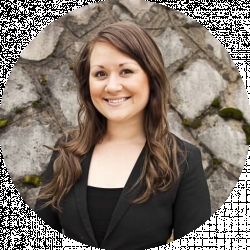 Latest posts by Lacey Jackson
(see all)
Introduction
When most people think of Helena Bonham Carter, they think of the crazy female roles she has played. I think of them positively; I love how much energy she brings to every unstable character. But then she reminds the world of her grace and poise by stepping into the role of things like Queen Elizabeth in the film The King's Speech from 2010, an older Princess Margaret in The Crown, or that of the Red Queen in Alice Through the Looking Glass.
She is, of course, quite famous for her role as Bellatrix Lestrange in the Harry Potter series. This was one of many roles where she had fake teeth. Incidentally, the fake teeth are one of the only souvenir she kept from her time as Bellatrix Lestrange, arguing that the teeth were custom-fitted for her mouth, wouldn't fit anyone else, and would end up in the trash if she didn't take them home. 
Helena Bonham Carter Quick Facts
Full Name

Helena Bonham Carter

Birth Date

May 26, 1966

Birth Place

Great Britain

Nationality

British

Gender

Female

Eye Color

Brown

Hair Color

Brown

Height

5'3″

Family

Raymond Bonham Carter

Elena Bonham Carter

Former Prime Minister Herbert H. Asquith

Crispin Bonham Carter

Siblings

None

Children

Billy-Ray Burton

Nell Burton

Partner / Spouse

Kenneth Branagh

Tim Burton

Years Active

1983 through Present

Harry Potter Character

Bellatrix LeStrange

Academy Awards

The King's Speech (2010) nomination

The Wings of the Dove (1997) nomination

Other Awards

BAFTA Award

Critics' Choice Movie Award

International Emmy Award

Three Screen Actors Guild Awards

Nine Golden Globe Awards

Five Primteim Essey Awards

Other Achievements

Made a CBE in 2012

Last Updated

May 18, 2022
Helena Bonham Carter Career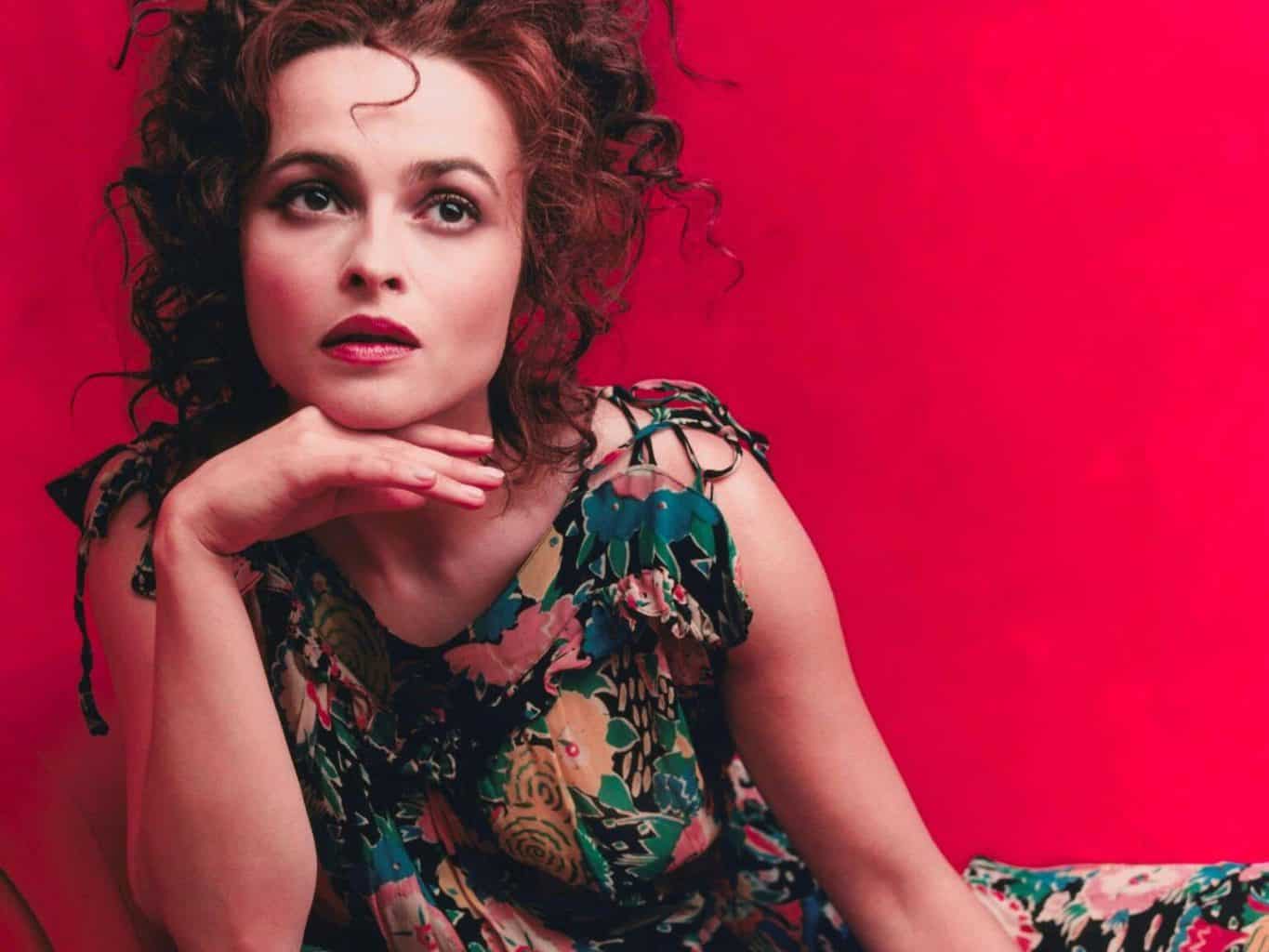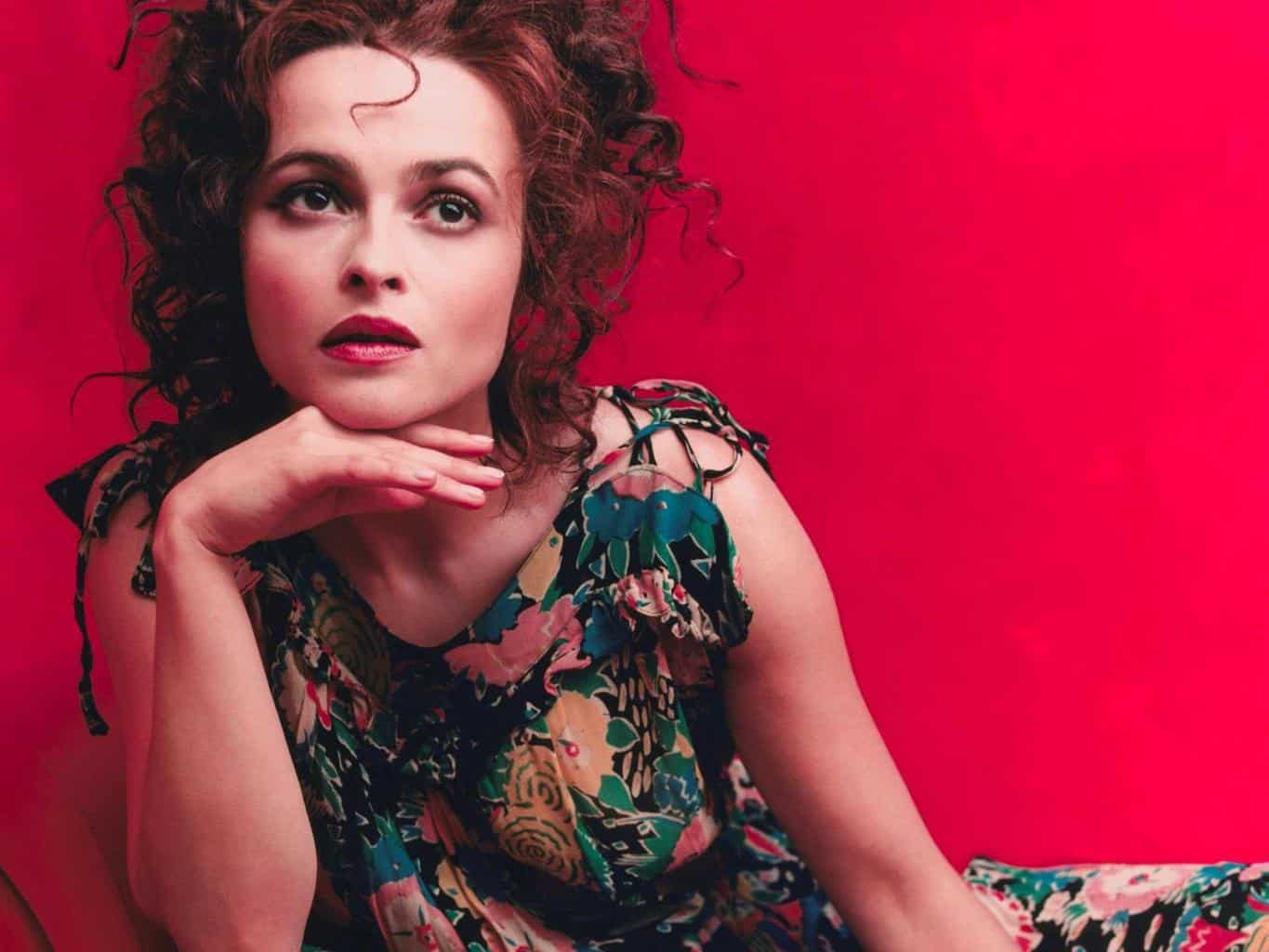 Helena Bonham Carter did not receive formal training for acting. Instead, she participated in a national writing competition in 1979. When she walked away with some winnings, that money was put toward putting her name in a directory for British actors. 
By 1983 she was acting in commercials and minor television roles. It wasn't until A Room with a View that people started taking notice, and her career really began. Some of her earlier roles included television parts for things like Maimi Vice, A Hazard of Hearts, and films like Hamlet, Getting It Right, and Where Angels Fear to Tread. 
During the 90's, she made five films, including Sweet Revenge, The Good Sex Guide, and Women Talking Dirty. So while she started as the sweet, attractive ingenue, she didn't let herself get typecasted. Instead, she jumped into odd roles like Novocaine, Big Fish, and Terminator Salvation. 
Her diverse acting career continued to feature roles like The King's Speech, Alice in Wonderland, Sweeney Todd, Fight Club, and The Wings of the Dove. She continued with things like Ocean's Eight and Enola Holmes, reminding the world that she is genuinely a stunning female lead no matter how oddly Tim Burton might have portrayed her. 
I once watched an interview with Johnny Depp where he was playing opposite Helena Bonham Carter. What a great team they always make. In the interview, he pointed out that her husband always makes her play crazy characters and usually has her killed off. He jokingly pointed out that he wasn't sure what that meant about their marriage, but it was something to think about. Of course, both spouses had a good laugh over it. Personally, I think it speaks volumes about her ability as an actress to portray so many different characters who might represent different types of instability.
The role of Bellatrix Lestrange was, without doubt, the most unstable in its violence. When I first read the books, I shuddered a little at the clear level of adoration and worship she felt for Lord Voldemort. I remarked to my family that she was in love with him, and it didn't seem to be any type of Stockholm Syndrome; she just seemed to really vibe on crazy.
Then the play came out, Harry Potter and the Cursed Child, and I was justified (although lots of follow up questions about the mechanics of how their daughter came to be–if his eyes and nose were more snake and slit-like, what was his… nevermind; on second thought, I would rather push those follow-up questions aside. Forever). 
Helena Bonham Carter Comments on Bellatrix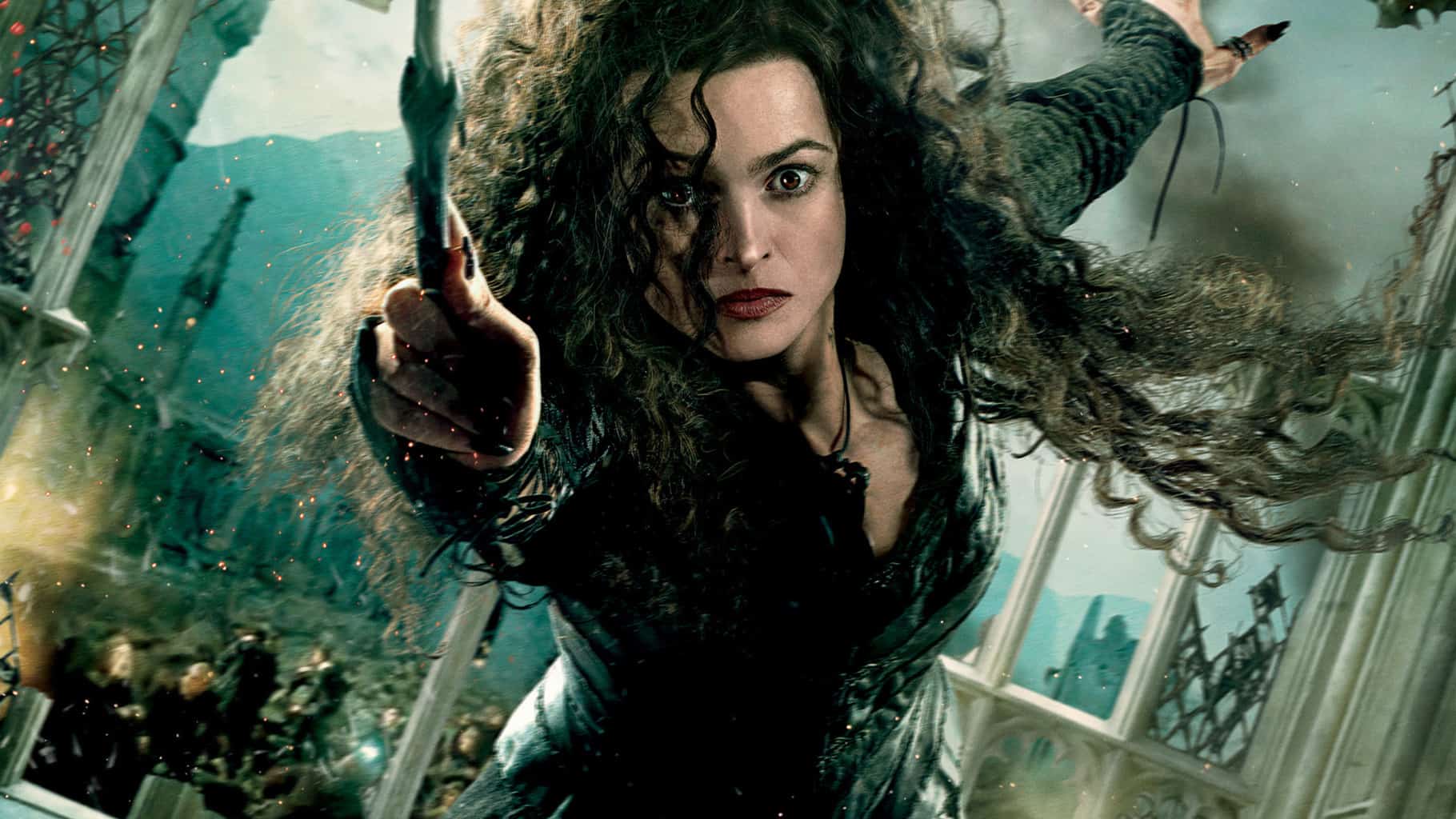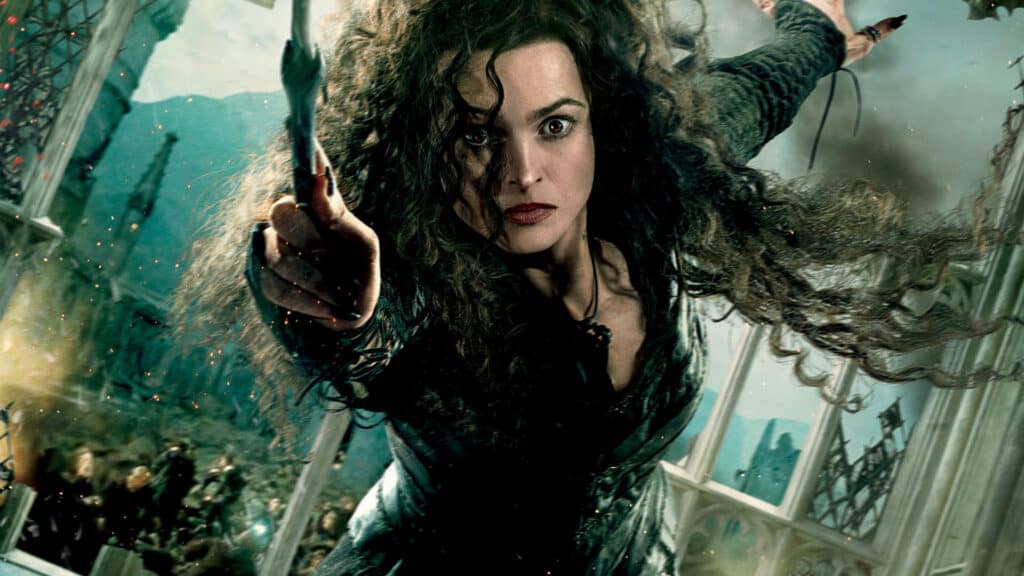 When interviewed, Helena noted that playing Bellatrix was good therapy for her because the big character meant lots of yelling and gesticulating, a chance to get out any frustration or anger she might have personally been harboring by channeling it through the character.
However, she also noted that playing Bellatrix was exhausting; at the end of a day of shooting, she was quite tired of having to be so physically and mentally extended all day. Of all the characters she portrayed, this was one that she worked hard to leave at the door and not bring home at the end of the day. 
She also explained that her character was very much like a child, savage-like without any adult refinement, and a little crazy. She also explained that a lot of work went into many of the scenes that were cut from the film. She had a very long duel with Sirius Black, played by Gary Oldman.
She had to learn how to 1 fight for three weeks, practicing spells and complicated maneuvers. But they cut the entire scene and didn't include it in the DVD extras. Helena Bonham Carter stated that she stuck her tongue out at Sirius's corpse at the very end of the duel and then held her nose when she apparated. "You give 'em everything, and they keep the bland one…."
She explains that her favorite part of playing Bellatrix Lestrange was actually the scene where she got to pretend she was Hermione pretending to be Bellatrix.
She even invited Emma Watson to her house to discuss the character of Hermione Granger so that she could better portray them. As she explained, it was a great opportunity to have a chance to do a scene with two of the three lead characters and, more importantly, to have younger people look at you as though you were their age. 
Helena Bonham Carter Personal Life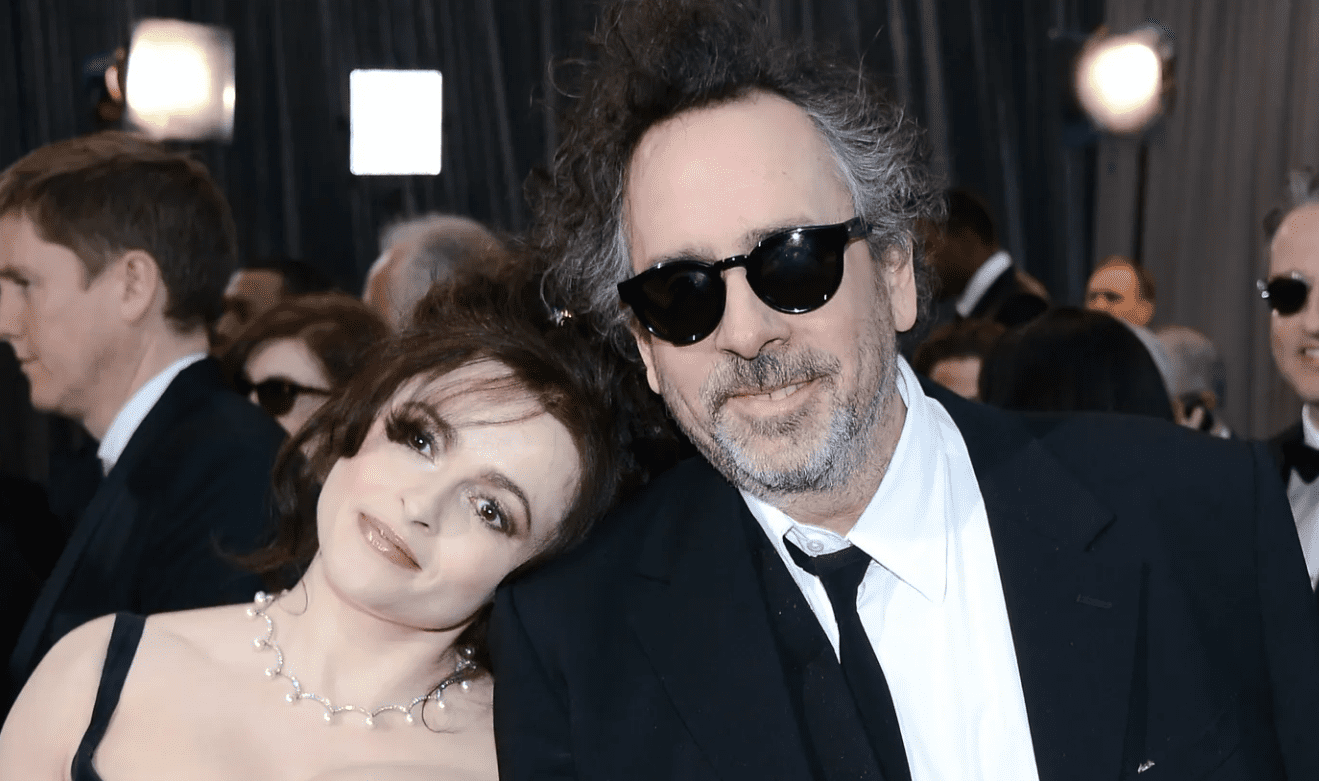 Helena Bonham Carter has an extensive family history involving many famous politicians and directors.
Previously, she was in a 5-year relationship with Kenneth Branagh, who portrayed Gilderoy Lockhart. After that, she began a domestic partnership with Tim Burton, with whom she has two children. They were good friends of actor Johnny Depp and lived in London with their children.
They owned two adjoining houses during that time, so the children could have one house, and the adults could have the other, but the two homes were connected through Helena's drawing-room (wouldn't that be nice). She was made a CBE in 2012. She separated from Tim Burton in 2014. 
After Helena Bonham Carter split from Tim Burton, she jokingly noted that it might actually be easier for the two of them to work together now because it seems that while they were a couple, he always cast her in very embarrassing roles, and perhaps now that wouldn't happen.
Helena Bonham Carter Film History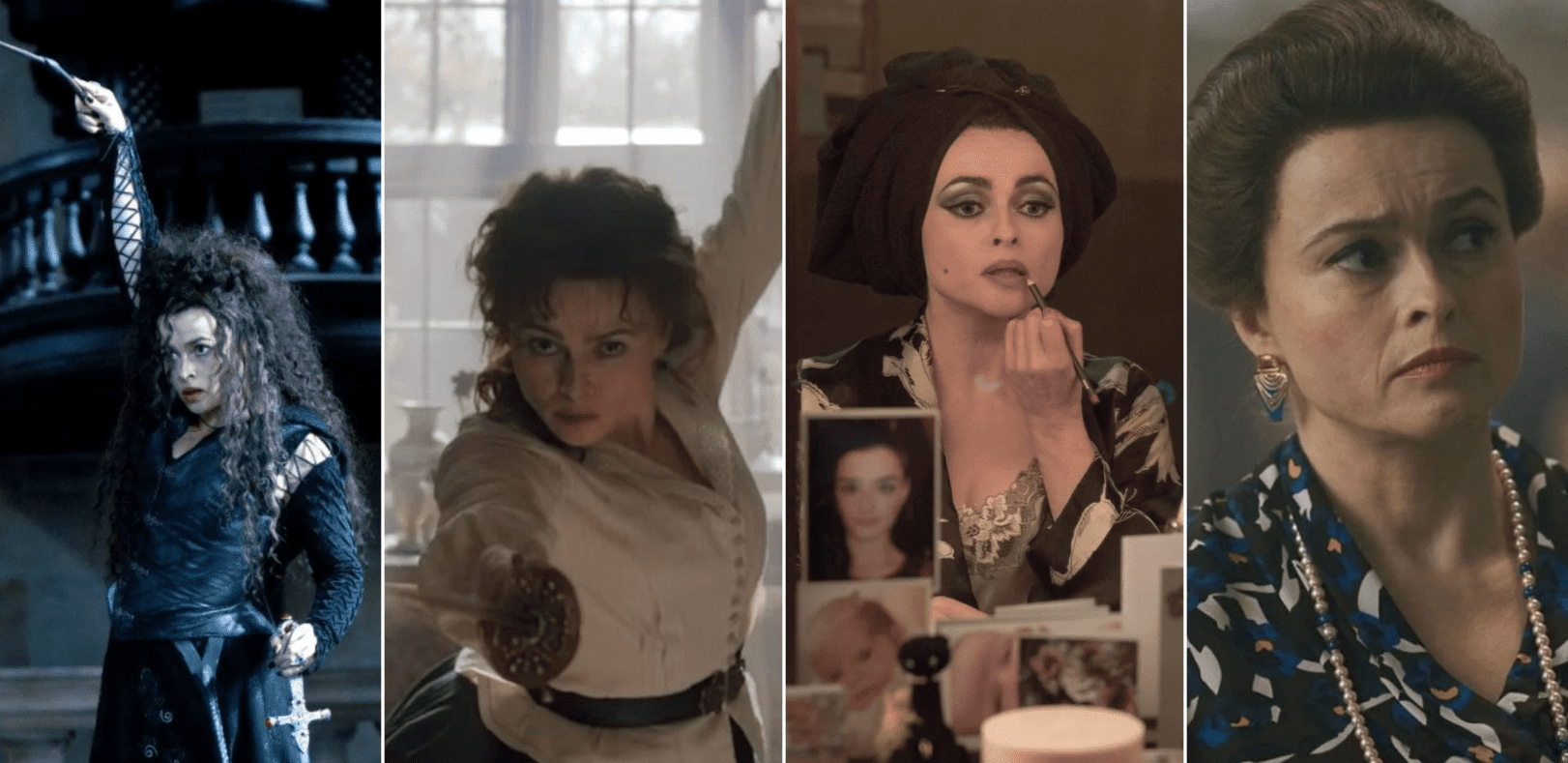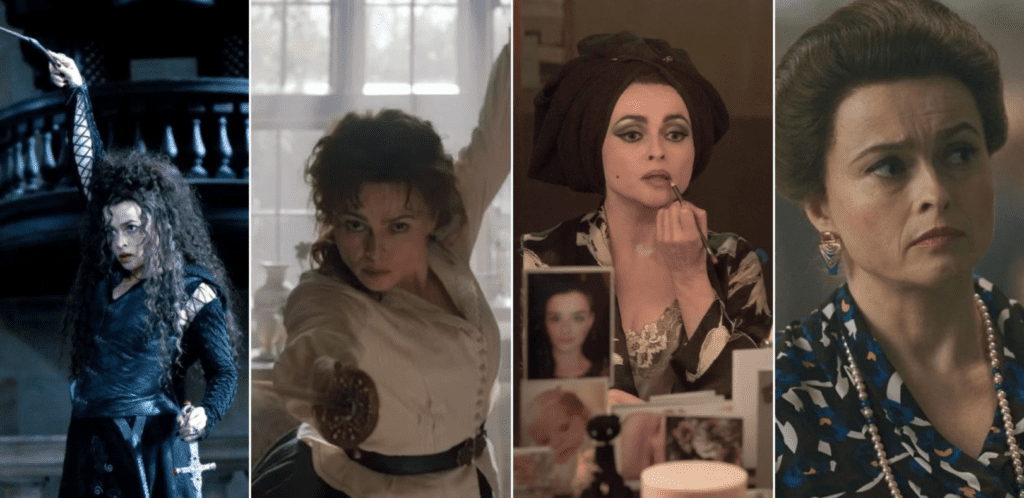 Helena Bonham likened her mad characters to toddlers on more than one occasion, around 2. Watching interviews with Tim Burton, I noticed that he seemed to always avoid eye contact, almost in an autistic fashion, and hunched over as though the weight of his creativity were pushing one side forward. Still, working with him must have been rewarding, as Helena and Johnny Depp were in six films together, five of which Tim directed. 
She once remarked that Tim Burton (her former partner and father of her two children) had asked her to play the Red Queen in Alice in Wonderland. She didn't know what the role was when she agreed. On further review, she realized that it was an angry woman with an oversized head and concluded that that must be how Tim sees her now. 
When I watched the new Cinderella, I tried to convince my better half to join in using Helena Bonham Carter as bait. And while my spouse sat next to me watching, they kept asking when Helena Bonham Carter's character would show up. Mind you; we were almost done with the movie.
They hadn't noticed that she was playing the Fairy Godmother because she looked, as they noted, "normal." It's rare for us to find movies produced in the United States where she looks normal because she is so commonly associated with Bellatrix and all the rules she did with Johnny Depp.
However, she has a long history of roles from the late 80s and 90s especially British roles where she is a young, vibrant, beautiful woman. I like to think that her former partner cast her in so many odd roles because he knew that she was confident enough in herself to take on those characters without bringing them home at the end of the day or worrying about how people would view her and her sex appeal with the crazy Bellatrix teeth or an oversized Queen of Hearts head. 
Below is a small representation of her lengthy film history:
1992

Howards End

1994

Mary Shelley's Frankenstein

1997

The Wings of the Dove

1998

The Theory of Flight

1999

Fight Club

2001

Planet of the Apes

2002

The Heart of Me

2005

Wallace & Gromit: The Curse of the Were-Rabbit

2007

Sweeney Todd: The Demon Barber of Fleet Street

Harry Potter and the Order of the Phoenix

Conversations with Other Women

2009

Harry Potter and the Half-Blood Prince

Terminator Salvation

2010

Harry Potter and the Deathly Hallows: Part 1

The King's Speech

Alice in Wonderland

2011

Harry Potter and the Deathly Hallows: Part 2

2012

Les Misérables

2015

Suffragette

2016

Alice Through the Looking Glass

2018

Ocean's 8

2020

Dragonheart: Vengeance

Enola Holmes
Helena Bonham Carter Trivial and Fun Facts
In 1994, Bonham Carter and Kenneth Branagh met and began an affair even though Branagh was married to Emma Thompson. The following year she divorced Emma Thompson and continued his relationship with Helena Bonham Carter. Five years after that, the pair separated. Incidentally, the women hold no hard feelings toward one another, and all three members came together to film Harry Potter.
During filming, when Bellatrix Lestrange was restraining Neville Longbottom, Helena Bonham Carter was playing with the actor, Matthew Lewis, using her wand to poke him in the ear and play around the ear. Still, while she was torturing his ear, he moved toward her wand and perforated the eardrum.
He didn't admit that he had internal bleeding and perforation for three days. She later explained that she had a chance to apologize to him when she found out what happened, but he was deaf temporarily, so he couldn't hear her. She ended up yelling at him, asking if he was all right. 
Helena Bonham Carter has previously acted alongside many of the characters from Harry Potter:
She did a film in 1985 with Maggie Smith, who played Minerva McGonagall.

She was in

Lady Jane

with Guy Henry, who played Pius Thicknesse. 

She was in a TV film with RIchard Cubison in 1988, who played one of the Death Eaters.




She did

Howards End

with Emma Thompson, who played Sybill Trelawney.

She was in

Dancing Queen

with Rik Mayall, who played Peeves the Poltergeist.

In Twelfth Night: Or What You Will

and

The Crown

with Imelda Staunton, Helena was in Twelfth Night. 

She actually participated in five different projects with Ralph Fiennes, who portrays Lord Voldemort spanning from the 1990s through the late 2000s.

She was in a film with Michael Gambon, who portrayed Albus Dumbledore. 

She was in a mini-series alongside Miranda Richardson, who played Rita Skeeter.

She was in the 1998 movie with Kenneth Branagh and Gemma Jones, who portrayed Gilderoy Lockhart and Madam Pomfrey, respectively.

She was in a TV film about Henry the 8th alongside Hugh Mitchell, who played Colin Creevey.

She was in a film in 2002 with Luke Newberry, who played Professor Lupin.

Helena was in a film with Geraldine Somerville, who played Harry Potter's mother, Lily Evans, in 2006. 

She was in

Les Misérables

with Eddie Redmayne, the actor who played Newt Scamander. 

She starred in a film in 2015 called

Suffragette

with Brendan Gleeson, who played Alastor Moody. 

She was in

The King's Speech

with Timothy Spall and Michael Gambon, who played Peter Pettigrew and Professor Dumbledore, respectively.

She was in a film with Fiona Shaw in 2020. Shaw played Petunia Dursley in Harry Potter. 

She has starred in a film with Kenneth Branagh, who plays Gilderoy Lockhart, and Robert Hardy, who plays Cornelius Fudge. This film was directed by Kenneth Branagh and scored by Patrick Doyle. He composed the score for the film adaptation of

 Harry Potter and the Goblet of Fire

. 

She was a celebrity guest star on a television series starring Warwick Davis, the actor who plays Filius Flitwick. 
Helena Bonham Appearances in Harry Potter Films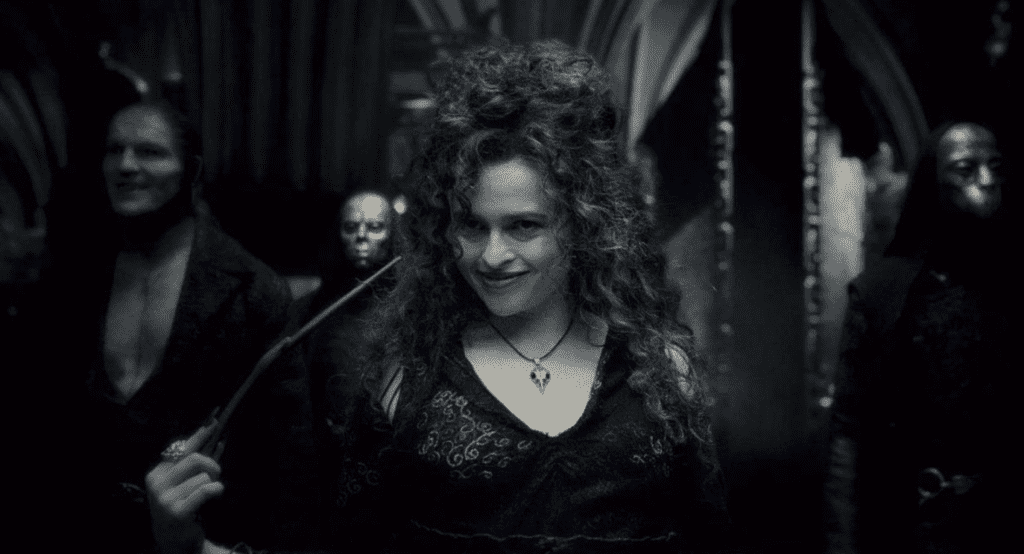 Helena Bonham Carter appears in the following films:
Harry Potter and the Goblet of Fire

Harry Potter and the Order of the Phoenix

Harry Potter and the Half-Blood Prince

Harry Potter and the Deathly Hallows: Part 1

Harry Potter and the Deathly Hallows: Part 2
Helena Bonham Carter Quotes
Helena describing Bellatrix:
"She's obviously as bonkers as they come. There's a bit of a child-like madness there. I did regress a bit as her. It sort of happened naturally. It's easy for me to go back to being a kid. You know how kids can be like savages before they get civilized? There's that sadist quality. Y'know, like boys who like to pick apart an insect for its sake.
She's a sadist. She's very sick. She's got problems. I think she's been in prison a bit too long. But I suspect even before prison; she had problems. She's a racist, obsessed with blood purity. Like Adolf. And she's in love with Voldemort."
When asked about the slinky look of Bellatrix, particularly the cleavage, Helena noted:
"I have chicken fillets. I'm not blessed. And so I thought, Well this is my chance to have the boobs I've always wanted. But then my friend, my assistant, said," You look like a porn star!" That was not the image I was going for. [The film's costume designer], Jany [Temime], was originally just going to put me in a sack. I said," There's no way. I want to have a sexy silhouette."
Because I'm short, and I could easily look terrible. So I had the idea of the corset. She looks like a warrior. I mean, Bellatrix does mean warrior. And she's also a bit of a fatale. She's the right hand of Voldemort, and the only woman death eater."
FAQs
Question: Is Helena Bonham Carter Related to the Queen?
Answer: She is not; however, she does portray the queen's sister in The Crown. That said, she has quite a family tree. On her father's side, her paternal great-grandfather was an Earl and the Prime Minister for Britain. She is also distantly related to the pioneering nurse Florence Nightingale.
On her mother's side, her maternal grandfather was a Spanish Diplomat who saved thousands of Jewish citizens during World War II. Her maternal grandmother was a baroness from an upper-class jewish family, and she is distantly related to the Rothschild family. Add to that the fact that she was made a dame by the queen of England, and you have a pretty impressive lady.
Question: Is Helena Bonham Carter a Dame?
Answer: Yes. She was made a CBE in 2012 for her work in drama. 
Question: Did Helena Bonham Carter and Tim Burton get Divorced?
Answer: Around 2014 the couple separated; however they were never married, so they did not divorce. I treat this as a technicality since they were together for around 13 years and had two children together. She, too, seems to treat it as a technicality, noting in an interview that after a divorce, people tell you to have a stiff upper lip, but it's ok not to be ok, to be fragile for a while. 
====
Research Citations
IMDB. Harry Potter Full Cast. https://m.imdb.com/title/tt0926084/fullcredits/cast
Rowling, J.K. Harry Potter and the Sorcerer's Stone. New York: Scholastic, 1999. Print.
Rowling, J. K. Harry Potter and the Chamber of Secrets. New York: Scholastic, Inc., 2000.
Rowling, J. K. Harry Potter and the Prisoner of Azkaban. New York: Arthur A. Levine Books, 1999.
Rowling, J. K. Harry Potter and the Goblet of Fire. New York: Scholastic, 2002.
Rowling, J. K. Harry Potter and the Order of the Phoenix. New York: Listening Library, 2003.
Rowling, J. K. (2010). Harry Potter and the Half-Blood Prince. London: Bloomsbury. Chicago (Author-Date, 15th ed.) Rowling, J. K. 2010.
Rowling, J.K. Harry Potter and the Deathly Hallows. New York: Arthur A. Levine Books, 2007.
Continue reading:
A Comprehensive Emma Watson Bio Guide By A Devoted Fan