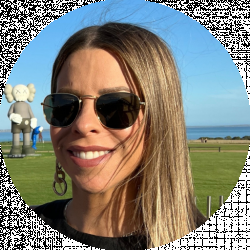 Latest posts by Maddy Chiffey
(see all)
Thomas Felton is an English actor born on the 22nd of September 1987. He is best known by myself and many others for his role as Draco Malfoy in the Harry Potter movies. (1)
Tom was born in Surrey and began his career in commercials before his first significant role as Peagreen Clock in The Borrowers. I can remember watching this as a child and actually only recently put two and two together that it was Tom who played this character.
I first knew about Tom Felton personally when he was cast in Harry Potter and the Sorcerer's Stone in 2001; he then continued to play the slippery character in the seven sequels that followed, where, from being a child, I watched him grow from a young boy to a man.
In 2011 and 2012, he was cast in Rise of the Planet of the Apes, From the Rough, and The Apparition.
Tom Felton Quick Facts
Full Name
Thomas Andrew Felton
Date of Birth
22nd September 1987
Place of Birth
Surrey, England
Nick Name
Tom
Nationality
English
Zodiac Sign
Libra
Siblings
Jonathan Felton (Brother)

Ashley Felton (Brother)

Chris Felton (Brother)

Children
No Children to Date
Partner / Spouse
Single
Highest Grossing Movies

Harry Potter and the Deathly Hallows: Part 2
Harry Potter and the Sorcerer's Stone
Harry Potter and the Deathly Hallows: Part 1
Harry Potter and the Half-Blood Prince
Harry Potter and the Goblet of Fire

Salary
Unknown
Net Worth
$20 Million when last recorded in 2020
Social Media
t22felton
Major Awards Won
2009 – MTV Movie Award: Best Villain

2009 – Scream Awards: Best Ensemble

2010 – MTV Movie Award: Best Villain

2010 – Scream Awards: Best Ensemble 

2011 – MTV Movie Award: Best Cast

Last updated
June 2022
Tom Felton Birthplace
Tom was born in Surrey, England. He spent most of his early childhood here.
Tom Felton Parents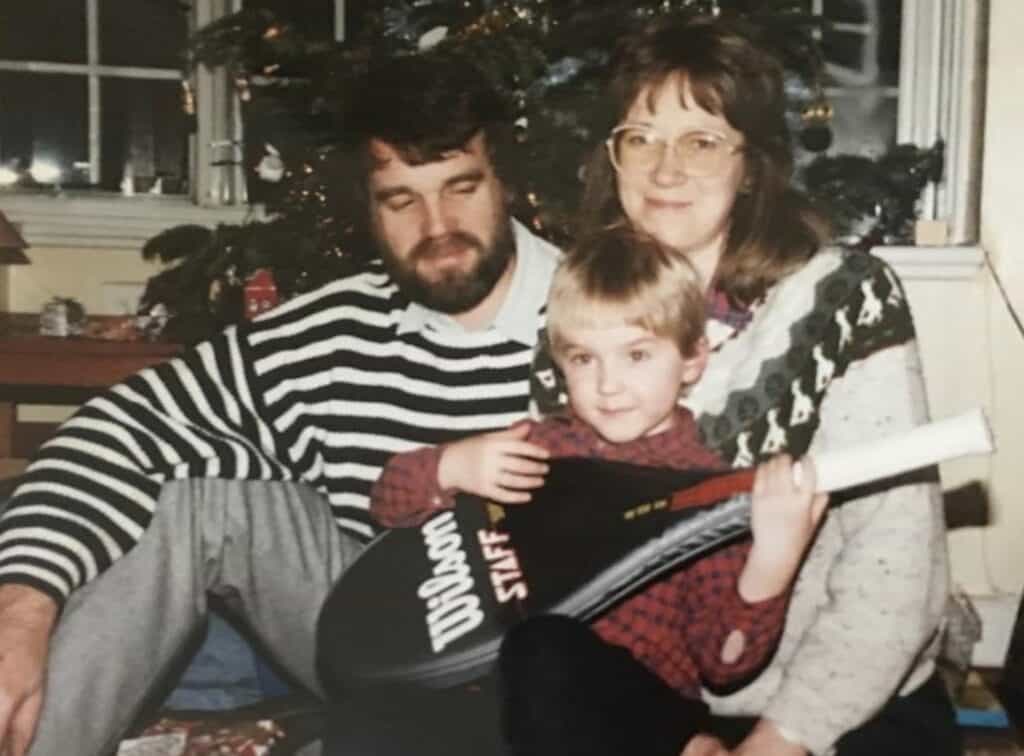 Tom is the youngest of four sons. His parents, Peter Felton and Sharon Anstey divorced when he was a teenager. I don't know whether this is something that has ever had an effect on Tom's personal or professional life, but I can't imagine it was an easy time for him. Especially if he was trying to concentrate on an acting profession and his education.
Tom Felton Early Life
He attended school at West Horsley's Cranmore School in his younger years, where he was educated until he was Thirteen. After this, he went to Howard of Effingham School, where he completed his education and learned the basic skills of drama and theatrics.
During his school years, Tom found a love for singing and joined a few of the school choirs. He was actually offered a place at the Guildford Cathedral Choir. (2)
Tom Felton Career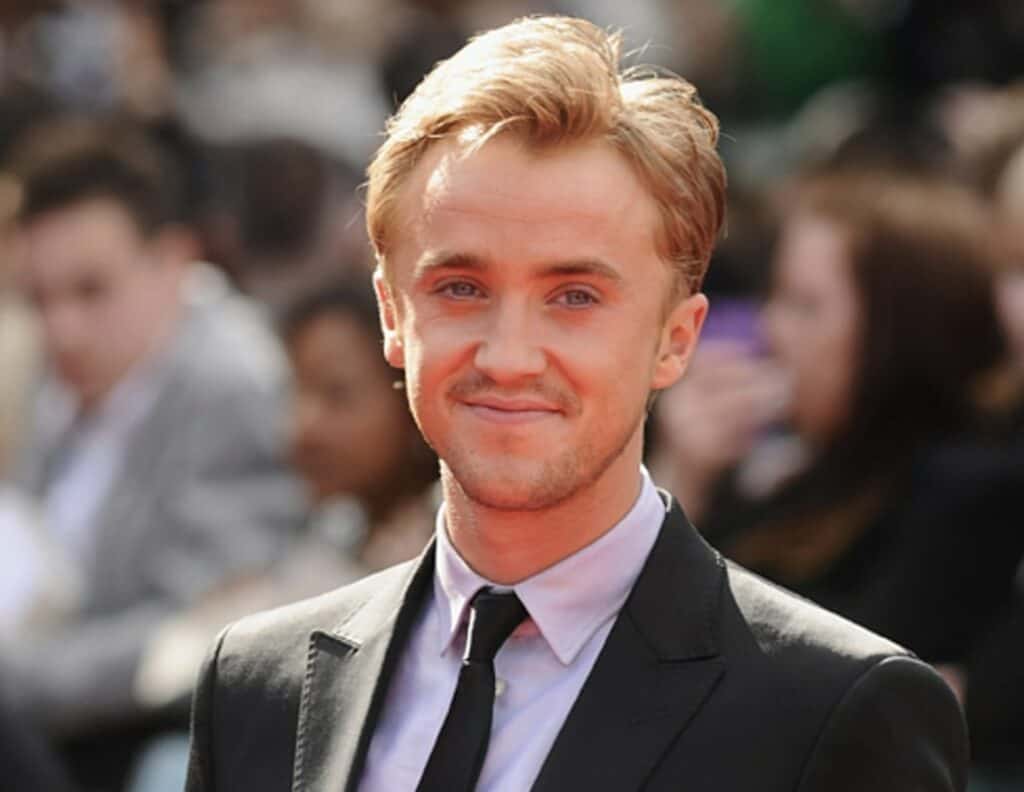 1997 – 2000
Tom started out acting in commercials such as Commercial Union and Barclaycard. I was too young to remember ever seeing him in these commercials myself. (3) He found himself in his first big feature movie when he played the part of Peagreen Clock in TheBorrowers in 1997, which was one of my favorite childhood movies, though, as I said earlier, I didn't realize it until recent years that it was actually Tom who played Peagreen.
In 1998, he voiced the in the TV series, Bugs. He also played a part in Second Sight in 1989, his part was witness Thomas Ingham, and he starred alongside Clive Owen.
In 1999 he portrayed Louis T. Leonowens in the movie Anna and the King, and in 2000 he made a guest appearance in Second Sight 2. (4)
2001 – 2011: The Big Break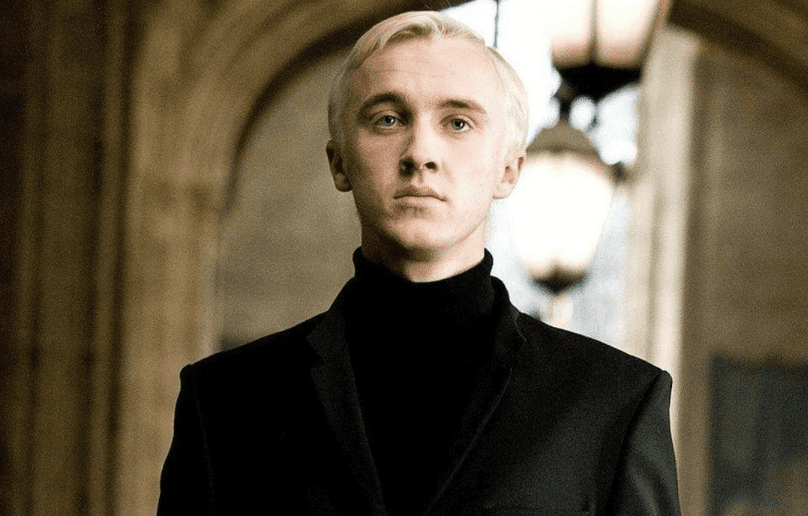 In 1999, auditions were held for Harry Potter and the Sorcerer's Stone. At this point, Tom hadn't actually read any of the Harry Potter books.
I remember him saying that he auditioned for the roles of Harry Potter and Ron Weasley before being eventually cast as the character we know and love him for today, Draco Malfoy, Harry's enemy. I think this was a good move as this role was clearly made for Tom; I can't even imagine anyone else having played the part quite as well as he did.
The Sorcerer's Stone was released in 2001 and shot to immense success. One critic called Tom's performance "the personification of upper-class insolence." I thought he brought a real sense of mystery to the role, which only deepened as the movies grew bigger. Draco reminded me of the kind of kid you always hated at school but secretly always wanted to impress them.
In 2002 he continued to play the role of Draco in Harry Potter and the Chamber of Secrets. Felton won a Disney Channels kid's award for this, and the fan club began to grow so fast that there had to be a temporary stop to anyone signing up. (6)
Felton then appeared again in 2004 in the next two Harry Potter movies, the Chamber of Secrets and the Goblet of Fire.
In 2005, appeared on Home Farm Twins, where he portrayed Adam Baker in the short series.
Harry Potter and the Order of the Phoenix was released in 2007 and became the second-highest grossing movie of the year. (7)
On the 12th of November 2008, Tom appeared with Jack Osburne on Adrenaline Junkie, where he participated in multiple challenges in South Africa. This included a 200ft bungee jump on Bloukrans Bridge and a freefall parachute.
In 2009, Tom played the role of Simon in the thriller movie Disappeared.
Harry Potter and the Half-Blood Prince was also released in 2009. Tom's performance was described as "perennially glowing" while the plot "weighs on him, causing his smug veneer to all but melt away." (8). I think this quote points to the fact that Draco's role had taken a really dark turn, and things became a lot more severe by this point.
In 2010, Tom released a song called Hawaii on Six String Productions. He also had the lead role in White Other in the same year, where he played a troubled young character. Also, during this year, he had the cameo role in Get Him To The Greek and played a paranormal investigator in a thriller called The Apparition.
In 2011 he portrayed Dodge Landon in the Sci-Fi film Rise to the Planet of the Apes.
In 2010, and 2011, we saw Tom reprised his role as Draco Malfoy in Harry Potter and the Deathly Hallows, Part One and Two. For his performance in these final two movies, he won two consecutive MTV Movie Awards for Best Villain in both years. (9) Tom was branded a cult hero. I think these movies are where we got to see the real Draco, the child behind the persona, and the frightened boy in his father's shadow.
2012 – 2021
In 2013, Tom played the part of James Ashford, an arrogant character who was a member of nobility in the movie Belle. In the same year, he worked alongside Elizabeth Olsen in the film Thérèse, though he didn't receive great praise for this role. We saw Tom one more time in 2013 when he starred as Viscount Trencavel in the miniseries Labyrinth. (10)
In 2014, Tom played a US Navy airman in a drama called Against the Sun, which received mixed reviews.
In 2015, Tom re-occurred in the Murder in the First as Erich Blunt, a murder suspect. (11)
In 2016, he had a supporting role in the film Risen, which was a box office success. In the same year, he also appeared in Message from the King and A United Kingdom.
From 2016 – to 2017, he played Doctor Alchemy in the third series of The Flash, where he portrayed a CSI lab partner and love interest of Killer Frost.
In 2017, Tom had the role of a dog handler for the US Army in the movie Megan Leavey, an indie drama based on the life of Corporal Megan Leavey. (12) That same year, he also appeared in a drama called Feed and an action-thriller called Stratton.
On the 26th of April, 2018, we found out that Felton had been cast in the Sci-Fi series, Origin. In this, he plays the lead role of Logan Maine. The series premiered on YouTube and received mixed reviews, with many people not being able to take the new kind of character Tom had taken on, which was far from his well-known villain character. I know this is probably just because people don't like change, but to be honest, I do have to agree myself.
Again, in 2018, Tom portrayed Laertes in a Hamlet film called Ophelia. He then went on to a comedy-drama called Braking for Whales and A Babysitter's Guide to Monster Hunting, which aired on Netflix in 2020.
Felton then starred as a British soldier in the Dutch film The Forgotten Battle, which aired on Netflix in 2021.
In October 2020, it was announced that Tom would be starring in Canyon Del Muerto, which is based on the life of archaeologist Ann Axtell Morris. Felton plays the part of her husband, Earl H. Morris.
At the beginning of 2021, it was confirmed that Tom would be playing the lead role in Save The Cinema, which was filmed in Wales. The movie is a true story about Liz Evans, a leader of a youth theater in Wales who began a campaign to save the theater from closure.
Tom Felton Video
Watch Tom behind the scenes talking about being on Harry Potter Tom Felton behind the scenes of Harry Potter/Bing video
Tom Felton on "20 Years of Movie Magic" Tom Felton on Instagram: #20YearsOfMovieMagic
Tom Felton Live on TicToc Tom Felton live, October 31, 2020 – Bing video
Tom Felton Family/Spouse
At the moment, as many people will be happy to hear, Tom is a single man. He currently does not have any children.
Tom Felton Dating and Relationship History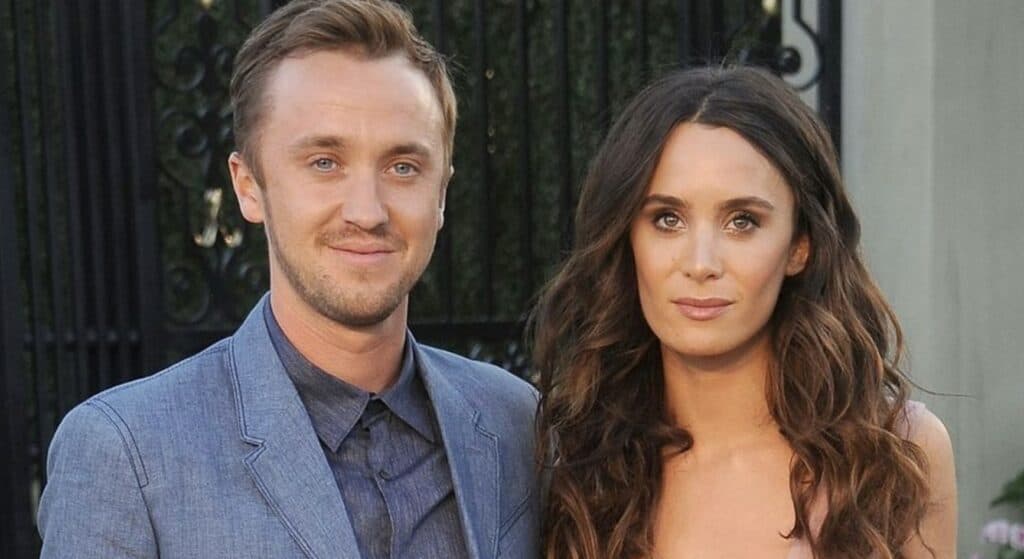 Tom was in a long-term relationship with stunt actress Jade Olivia Gordon from 2008 to 2016. The pair acted together in the Epilogue scene of the Deathly Hallows – Part Two, where she played his on-screen wife. I remember seeing the pair during the Epilogue and thinking they made a handsome couple.
Tom Felton Controversies or Scandals
When J. K. Rowling recently made her infamous statement about her opinion on transgender people, Tom accidently liked her post without realising. He soon started to receive a backlash from the public, with people calling him transphobic. To recover from this, he posted a video of himself on TicToc showing him standing in support of the LGBT community.
Tom Felton Net Worth and Career Earnings
It is currently unknown exactly what Felton's salary is, but as it stands, his net worth is around $20 Million, and a lot of the basis for his wealth came from the Harry Potter franchise.
Tom Felton Real Estate & Residence History
Tom has a lot of his earnings on real estate. He currently lives in Epsom, a small town in Surrey, England.
In 2014 he owned a Hollywood Hill mansion which was worth $1.275 Million. He put the house up for sale for $1.449 Million.
Tom Felton Famous Quotes
"It's a very common question. How do you shake off the burden of being part of these things? Honestly? I've never, ever felt that this is a weight to carry. But social media can really affect you. I try to do as best as I can, really. We don't really have too many examples – bearing in mind that when we did it 20 years ago, obviously, there were no social media. There wasn't anything at all. To suddenly be in this world now where you can type in God knows what… I banned my mum from Googling me."
Tom Felton Filmography & Full Credits
1997 – The Borrowers
1999 -Anna and the King
2001 -Harry Potter and the Philosopher's Stone
2002 – Harry Potter and the Chamber of Secrets
2004 -Harry Potter and the Prisoner of Azkaban
2005 -Harry Potter and the Goblet of Fire
2007 -Harry Potter and the Order of the Phoenix
2008 -The Disappeared
2009 -Harry Potter and the Half-Blood Prince
2010 -Harry Potter and the Deathly Hallows – Part 1
2010 – White Other
2010 – Get Him to the Greek
2010 – 13Hrs
2011 -Harry Potter and the Deathly Hallows – Part 2
2011 – Rise of the Planet of the Apes
2012 -The Apparition
2012 – From the Rough
2013 -Belle
2013 – In Secret
2014 -Against the Sun
2014 – How I Didn't Become a Piano Player (voice only)
2016 -Risen
2016 – Message from the King
2016 – A United Kingdom
2016 – Sheep and Wolves (voice only)
2017 -Megan Leavey
2017 – Feed
2017 – Stratton
2018 -Ophelia
2019 -Braking for Whales
2020 -A Babysitter's Guide to Monster Hunting
2020 – The Forgotten Battle
2021 -A Tale of Two Mindsets
2022 – Save the Cinema
2022 – Canyon Del Muerto dagger (to be announced)
2022 – Some Other Woman dagger (to be announced)
Tom Felton's Role in Harry Potter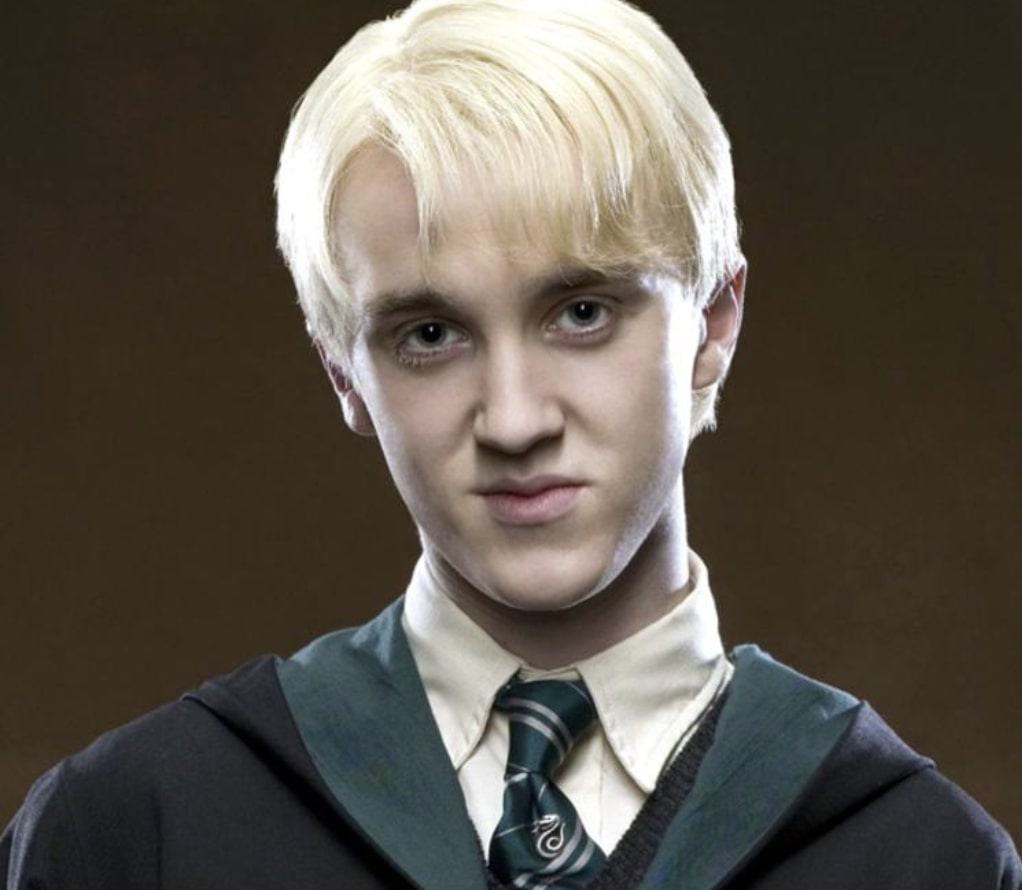 The Sorcerer's Stone
The only children Draco spent time with during his childhood with those of his Death-Eater father's friends. So when he arrived at Hogwarts in 1991, he had already formed a group of friends.
He first met Harry Potter while getting supplies at Diagon Alley, although he didn't realize who he was at the time and was actually quite friendly towards him.
After traveling on the Hogwarts Express and first arriving at Hogwarts, Draco offered to shake Harry's hand and insinuated he wanted them to be friends as he knew now of Harry's fame. Harry didn't like his attitude or rude behavior towards Ron and politely turned down his offer of friendship; this was the start of their rivalry.
Draco was sorted into Slytherin House, which was no surprise given his family and background.
Draco attempted to get Harry into trouble during their first flying lesson by throwing Neville's Remembrall. This backfired and ended up with Harry getting a place on the Quidditch team. Which I think only fuelled Draco's hatred towards him even more.
Later in the year, Draco got Harry into trouble again when he told on the friends for being at Hagrid's hut when they should have been in bed; this also backfired, and he ended up joining them in detention. The look on Draco's face was priceless.
During the detention, they witnessed Voldemort drinking the blood of a unicorn, though they didn't realize who it was at this time. I think this is the first time I realized Draco wasn't as tough as he was making out as he fled, leaving Harry behind.
At the end of the year, Draco's hatred towards Harry grew when Gryffindor won the house cup after Dumbledore awarded the famous three, and Neville extra points for bravery involving the troll and the happenings on the third floor. (13)
The Chamber of Secrets
We first see Draco in this movie during the book signing of Gilderoy Lockhart at Flourish and Blotts. Draco was about to insult Harry about getting his photo taken with the celebrity author, and Ginny jumped to his defense when we met Draco's father, Lucius, for the first time.
He insults the Weasleys for having hand-me-down books and associating with Muggles. I could clearly see at this point where Draco had learned his values.
Once at school, Draco got the position of Seeker on the Quidditch team thanks to his father buying him and the whole Slytherin Nimbus 2001's. When Hermione threw this accusation at Draco, he got mad and called her a "filthy little Mudblood." Ron tried to curse Draco in her defense, but the curse rebounded and caused Ron to start vomiting slugs, which Draco found amusing.
Draco lost Slytherin the match later in the year when he failed to see the snitch next to his head because he was too busy hurling abuse at Harry. Harry saw the snitch, caught it, and won the match.
During the dueling club set up by Lockhart, Draco and Harry went head to head. Draco conjured a snake, which Harry reacted to by speaking to it in Parseltongue. The students looked on in shock, and many then started to believe that Harry was the heir to Slytherin. Draco was fuming at the thought of "Saint Potter, the Mudbloods friend," being the heir of Slytherin.
The famous three, in turn, thought that perhaps Draco was the heir, mainly due to his family's values and beliefs on Muggles. They disguised themselves as Crabbe and Goyle to try and get information out of Draco, only to find out he didn't know who their heir was.
Turns out, it was Lucius who was scheming to get the chamber open; he planted a magical diary of Tom Riddle in Ginny Weasley's bag, a fact I believe Draco was unaware of.
The diary was a Horcrux and was eventually destroyed by Harry in the chamber with the Basilisk's fang. (14)
Prisoner of Azkaban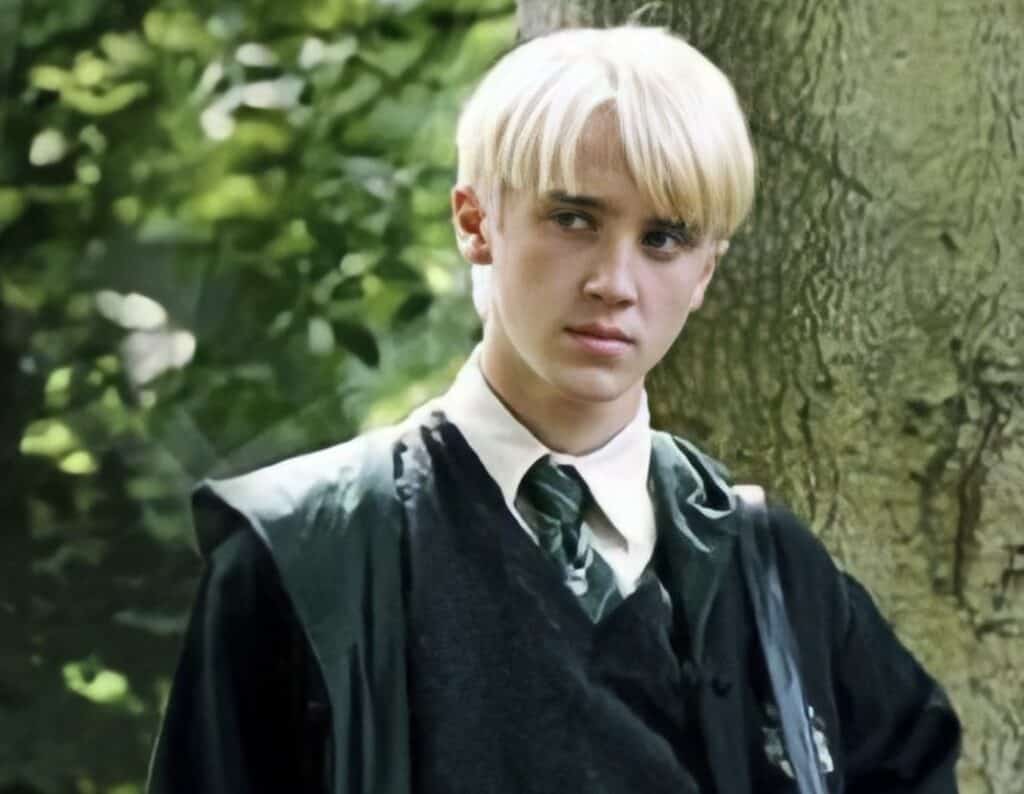 During his third year at school, Draco was seen mocking Harry's reaction to the Dementors that came aboard the Hogwarts Express. Although, I think it was pretty clear that Draco was just as terrified of these creatures as anyone was.
In a lesson led by Hagrid, Draco provoked Buckbeak, the Hippogriff, and got himself injured, which he exaggerated about and threatened to tell his father and get Hagrid the sack.
After Buckbeak was executed, Draco mocked the situation, resulting in Hermione landing a punch on him. I was relieved to later see Buckbeak's life spared when Hermione and Harry return in time. (15)
The Goblet of Fire
1994 was the year of the Quidditch World Cup. Of course, Draco and his family were in the VIP box, which Lucius had bought his way into. He tormented the Weasleys on his way to the box about their rubbish seats.
This year was also going to be the year that Hogwarts would be hosting the Triwizard Tournament, and when Harry was selected to compete, you can just imagine the anger that Draco felt. This is probably the only reason he strongly supported Cedric and even made horrible badges, mocking Harry to pass around school and making bets that Harry "wouldn't last five minutes" in the tournament. Of course, Harry proved him wrong again.
I think that when Draco started spreading rumors about Harry and telling stories to Rita Skeeter, this probably contributed to the entire school turning against Harry when he announced the return of Lord Voldemort at the end of the tournament.
One of my favorite moments of this movie is when Barty Crouch (as Professor Moody under Polyjuice Potion) turns Draco into a ferret. He was dubbed the nickname "The Amazing Bouncing Ferret," and Draco was highly embarrassed to have been humiliated in front of his friends. (16)
The Order of the Phoenix
During his fifth year at Hogwarts, Draco became Slytherin's new prefect. I think he finally thought he had got one over on Harry at this point and mocked him for not getting the position for his own house.
Later in the year, he became a member of Professor Umbridge's Inquisitorial Squad. I am sure he would have loved this position, and it probably made him feel quite powerful next to his fellow students, especially the famous three. I think he was somewhat of a "teacher's pet" when it came to Umbridge and couldn't wait to report back to her when he saw the three leaving a DA meeting.
Of course, he also played a part in telling Umbridge when he found out that Harry was trying to rescue his Godfather, Sirius, resulting in Harry, Ron, and Hermione being brought to her office for interrogation, leading to them tricking her into going into the forest where she was kidnapped by Centaurs.
Draco was brought crashing down when his father was imprisoned in Azkaban for his crimes as a Death Eater during the battle. I think he solely blamed Harry for this and swore vengeance against him.
The Half-Blood Prince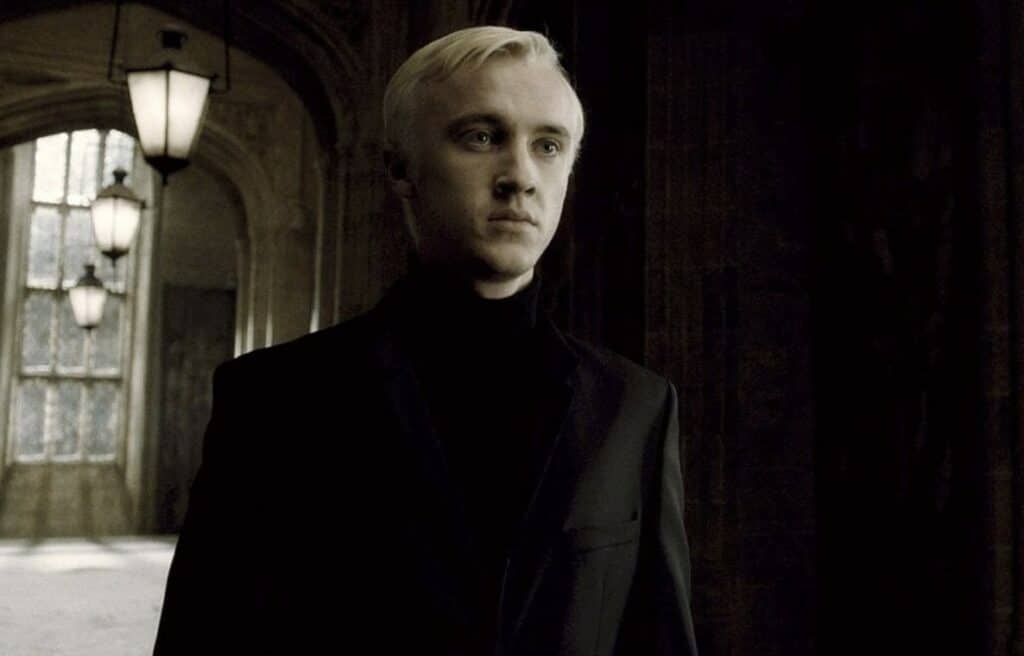 It came as no surprise that Draco had joined the Death Eaters in place of his father by this point. I remember him coming across as much more arrogant than usual on the Hogwarts Express on his way to school that year, telling his friends how he thought Hogwarts was stupid and had been set an important task to follow through.
Throughout this part of the story, I think it is clear that Draco has bitten off more than he can chew, and perhaps he felt like he couldn't go through with the mission set to murder Dumbledore. The pressure was heavy, as Voldemort threatened his father's life should he fail.
His plan was to repair the Vanishing Cabinet and smuggle Death Eaters into the school so that they could help him complete the task.
Draco had begun training to improve his skills to prepare for the dangerous mission he had been set and learned how to block Jinxes. Bellatrix also taught him how to perform the Protean Charm. Unlike his rivals in Dumbledore's Army, though, and Harry Specifically, he could not yet complete the Patronus Charm.
Repairing the cabinet and preparing to kill Dumbledore had taken over Draco's life by this point, and I think he totally lost focus on everything else going on around him and at school; he stopped attending lessons, Quidditch and was receiving a lot of detentions, and had even stopped mocking his rivals, Harry, Ron, and Hermione.
I remember him starting to look very different physically; he became gray and gaunt looking, with dark circles under his eyes, the pressure of what lay ahead clearly beginning to take its toll.
There were a couple of occasions where he tried to murder Dumbledore throughout the year, once with a cursed necklace and also by trying to send him poisoned mead, which ended up being consumed by Ron, who thankfully was saved by Harry's quick-thinking.
When Harry overheard Draco discussing his plans with Moaning Myrtle, Draco attempted to cast a Cruciatus Curse against Harry. Harry responded by slicing his skin open with a spell; Snape stepped in to heal Draco, as he made an unbreakable vow to keep him safe.
Once the vanishing cabinet was back to complete working order, Draco used it to let Death Eaters into Hogwarts; they made their way to the Astronomy Tower, where Dumbledore was now trapped. This was probably one of the most memorable and crucial moments for me in all stories. In this scene, we see Draco begin to crumble; he is showing too much hesitation towards the task he has been given, meaning that Snape stepped in and did the job for him, and we saw Dumbledore fall to his death.
Because Draco had disarmed Dumbledore first, this meant he was now the owner of the Elder Wand, though I don't think this ever entered his mind.
After this, Snape whisked Draco away from Hogwarts and to safety. He, of course, couldn't return to school. He had to seek refuge, as not only was he a criminal in the eyes of everyone at school, the Dark Lord would now be in pursuit of him for not going ahead with the mission. (18)
The Deathly Hallows: Part One and Two
During the seventh year of school, I think the first time we properly saw Draco was when he was called upon by Bellatrix to identify Harry, Ron, and Hermione, who had been caught in the woods by Snatchers. I remember thinking that it was evident Draco was reluctant to identify them. I think he was maybe starting to realize his situation and wondered if there was a way out for him.
Later, Voldemort took the Elder Wand from Draco, and he and the rest of the Malfoys were kept at the Manor by Voldemort. (19)
The Battle of Hogwarts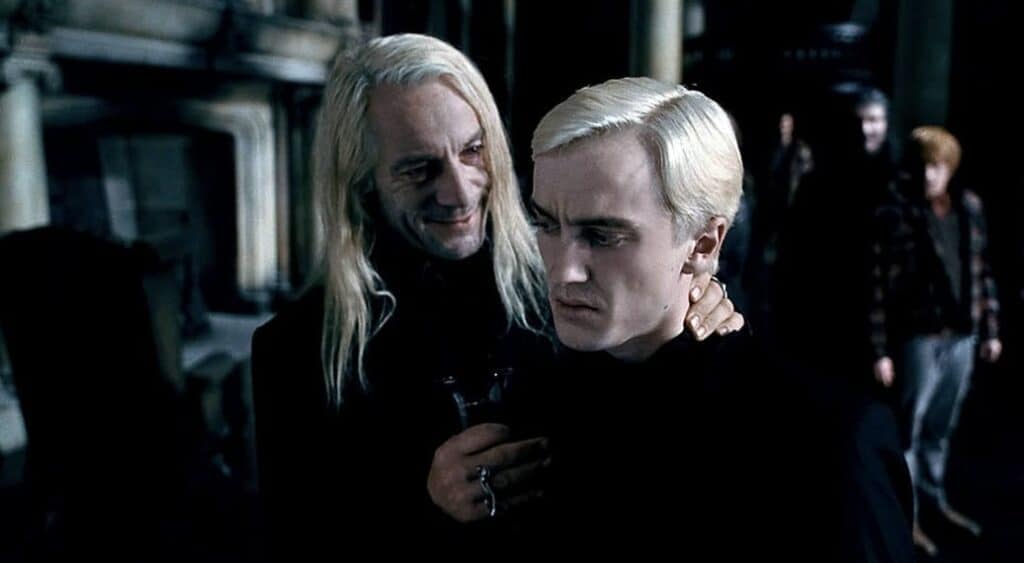 During the battle, Draco had decided to stay at the school to help bring Harry Potter to the Dark Lord. I think this was his attempt to redeem his family's name. Draco, Crabbe, and Goyle followed the famous three into the Room of Requirement.
Draco was adamant that Harry must be brought to Voldemort alive, but Crabbe didn't follow these instructions and attempted to kill Harry by using the spell Friendfyre. The spell got out of control, and the whole room was ablaze within seconds.
Despite everything that had happened, Harry helped to save Draco's life, they got Goyle onto the back of a broom, and Harry flew Draco out. Crabbe was killed in the fire. This showed us a lot about who Harry was; he could have easily left Draco to die in flames.
Harry later stunned a Death Eater, who was threatening the life of Draco, making it twice in one night that he saved his life. Ron punched Draco in the face for being "two-faced," and I am not sure that if it had been Ron's decision, he would have done what Harry did.
Because Voldemort was now wielding the Elder Wand, Harry could easily defeat him. After Harry had disarmed Draco, the wand now belonged to Harry. Voldermort was unaware of this power, which left him in a weakened position. (19)
Epilogue
After the battle and his time at Hogwarts, Draco changed his life massively. I think that the trauma he had witnessed, and after seeing the terror that his parents' beliefs had bought upon so many people, it gave him a different outlook on life and how he wanted to spend his future.
Draco got married to Astoria Greengrass, who had had a similar upbringing to Draco and came out the other side with a different idea of what is right. Although his mother and father weren't the same people they once were, they were still not impressed by Draco's choice of wife.
They had one child, Scorpius. They chose to raise him not to believe that Muggles were scum, as they had been told as children. I imagine family gatherings were extremely awkward.
On the 1st of September 2017, we saw the parents sending their children off to Hogwarts. Draco greeted Harry, Ron, and Hermione on Platform 9 ¾. I think it's safe to say they never became friends, but they had undoubtedly grown a long way away from their childhood hatred of each other. Draco even teamed up with the famous gang when they went to Delphini and saved their children.
Tom Felton Potter Experience
Tom has always, to this day, expressed his love for everything Harry Potter. I think he will be forever grateful for the life he now leads because of his time spent on Harry Potter.
Tom Felton FAQs
Question: Why did Tom Felton and Emma Watson Never Become an Item?
Answer: Emma Watson has stated that although the pair had a clear connection during filming, the age difference always put her off, and she ended up seeing Tom as more of an older brother figure.
Question: Did Tom Felton Ever Receive Any Awards?
Answer: He has won several awards in his time. Mainly for his role in the Harry Potter series. He won the MTV Movie Award for "Best Villain" in the Half-Blood Prince, and he also won Teen Choice Award for the "Choice Movie Award" for The Deathly Hallows: Part One.
Question: Has Tom Felton Released Any Songs?
Answer: The answer is yes; though many people may not have heard them, he has released at least four singles. (22) One of his songs was written about his parents divorce and was called "Father of Mine" (23)
====
Research Citations
Harry Potter and the Sorcerer's Stone
Harry Potter and the Chamber of Secrets
Harry Potter and the Prisoner of Azkaban
Harry Potter and the Goblet of Fire
Harry Potter and the Order of the Phoenix
Harry Potter and the Half-Blood Prince
Harry Potter and the Deathly Hallows: Part One and Two
Harry Potter and the Deathly Hallows: Epilogue
Harry Potter and the Cursed Child
Continue reading:
An In-Depth Draco Malfoy Character Bio