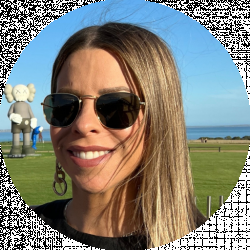 Latest posts by Maddy Chiffey
(see all)
Daniel Jacob Radcliffe was born on the 23rd of July, 1989. He was born in London and rose to fame after portraying Harry Potter, the main character in the famous movie series.
He was first seen on our screens when he was ten years old when he appeared. I believe this is where he was first spotted by a director of Harry Potter the BBC One television film David Copperfield in 1999. He then appeared again in 2001 in The Tailor of Panama.
When he was eleven years old, he got the exciting opportunity to play the iconic character, Harry Potter, and went on to play this role for the next ten years.
I am going to be taking a look at Daniel's personal life, career, and of course, his huge part in one of the biggest movie series of all time.
Daniel Radcliffe Quick Facts
Full Name
Daniel Jacob Radcliffe
Date of Birth
23rd July 1989
Place of Birth
Hammersmith, England
Nickname
Dan
Nationality
English
Zodiac Sign
Leo
Siblings
Only Child
Children
No children at this time
Partner / Spouse
Erin Darke
Highest Grossing Movies (top 5)

Harry Potter and the Deathly Hallows – Part Two: Over $1Billion
Harry Potter and the Sorcerer's Stone: $992 Million
Harry Potter and the Deathly Hallows- Part One: $989 Million
Harry Potter and the Order of the Phoenix: $950 Million
Harry Potter and the Half-Blood Prince: $943 Million

Salary
$15 Million
Net Worth
$110 Million
Social Media
Daniel does not have any social media accounts but many fan pages can be found such as facebook.com/DanielRadcliffe
Major Awards Won
2001 – Teen Choice Awards: Choice Breakout Movie Actor

2007 – National Movie Award: Best Actor

2009 – Broadway Audience Award: Favorite Breakthrough Performance

2010 – Teen Choice Awards: Choice Movie Liplock

2011 – Scream Awards: Best Actor

2012 – MTV Movie Awards: Best Male Performance and Best Cast

2013 – Glamor Awards: Man of the Year

2015 – Chainsaw Awards: Best Actor

2016 – Catalunya Film Festival: Best Actor

Last Updated
May 2022
Daniel Radcliffe Birthplace
Daniel Radcliffe was born on the 23rd of July 1989 at the Queen Charlotte's and Chelsea Hospital in Hammersmith, London. (1) He was the only child born to his parents, Marcia Jeannine Gresham and Alan George Radcliffe.
Daniel Radcliffe Parents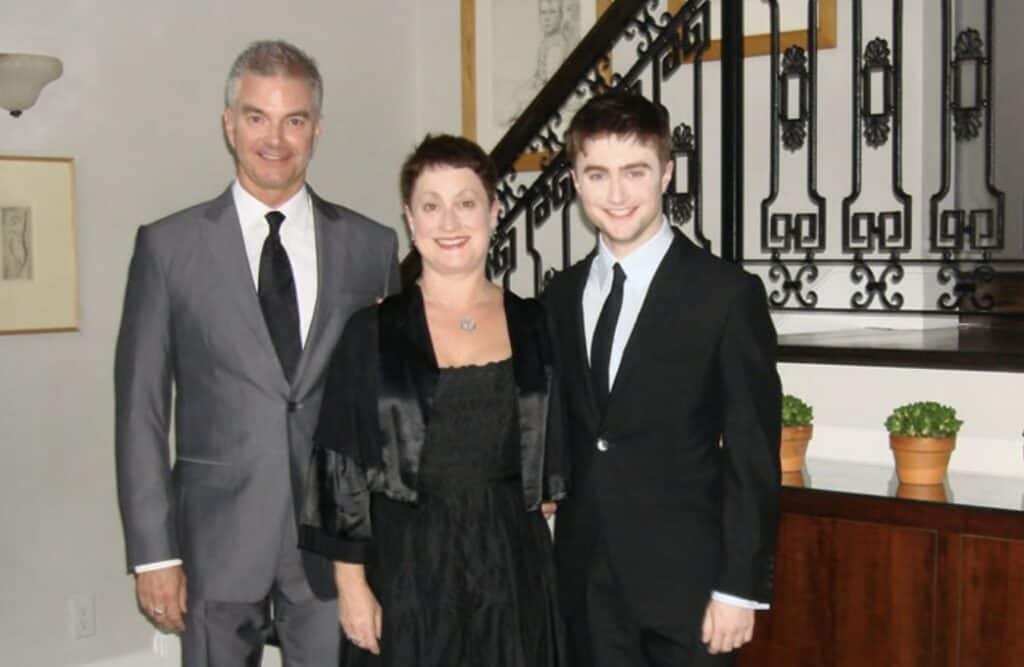 His mother was Jewish, born in South Africa, and raised in Westcliff-on-Sea in England. (2)
His Father was Northern Irish and was raised in a working-class Protestant family in Banbridge. Radcliffe's parents both acted as children, which I think had a significant impact on the childhood stars' rise to fame.
Early Life
Radcliffe attended three separate, independent schools for boys in London, Redcliffe School, Sussex House School, and The City of London School.
After the release of the first Harry Potter movie, it became clear that he would experience some difficulties in education when some of his fellow students became jealous and hostile towards him. Hence, as his career began to take over, he continued studying on-set with private tutors. Radcliffe admits he didn't have an easy time through his school years and found the work challenging. (3) Despite his struggles, he still achieved A grades in his exams.
After school, Radcliffe wanted to take a break from education and decided not to attend university. (4) I think he made this decision when he realized his success and his passion for the arts.
Daniel Radcliffe Professional Career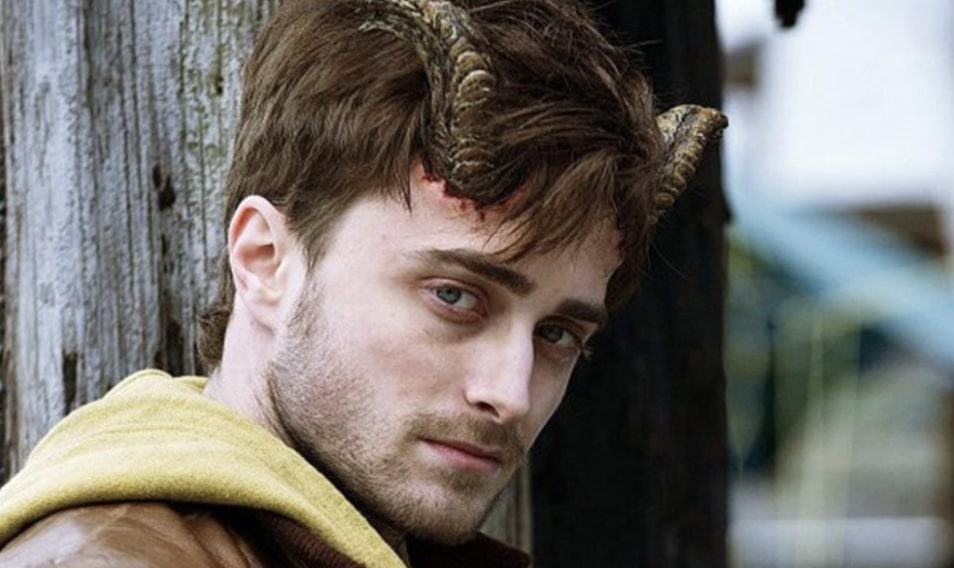 Rise to Fame and Harry Potter
In 2000, Radcliffe was approached by producer David Heyman and was asked to audition for the role of Harry Potter in Harry Potter and the Sorcerer's Stone. Writer J. K. Rowling had been searching for an unknown British actor to take on the exciting lead role. Chris Columbus, the film's director, has recalled thinking when meeting Radcliffe, "This is what I want. This is Harry Potter," after he had viewed a video of him in David Copperfield (5)
Eight months down the line, Daniel was selected to play the iconic role after a few auditions. Rowling was more than satisfied with Columbus' selection and said she didn't think he could have picked a better person to play the part. (6)
At first, Radcliffe's parents turned down the role on his behalf due to a lot of the filming taking place in Los Angeles, which I think is understandable, due him being so young and just about to start secondary education. So instead, Radcliffe was offered a two-film contract which would be filmed in the UK. His parents then accepted the offer.
The release of the first Harry Potter movie was in 2001, and Radcliffe received a hefty seven-figure salary for his role. He shared that the money was of no interest to him and his parents chose to invest his salary.
The film's success was outstanding and nothing like Radcliffe could ever have imagined. He received high praise from critics, and people really started to notice him for the first time.
Radcliffe starred in Harry Potter and the Chamber of Secrets one year on. Again, critics were overwhelmed by his performance.
In 2004, we saw Radcliffe again in Harry Potter and the Prisoner of Azkaban, the third installment of the movie series. For this one, Radcliffe was criticized for his performance, with a New York Times critic stating that Emma Watson had carried him throughout the movie, (7) though I can't say I agree with this statement personally.
In 2005 came the release of Harry Potter and the Goblet of Fire, the second highest grossing movie of the series so far; Radcliffe states that he thinks the humor of this movie helped its success. I felt this movie was a big turning point in the films plot, and where we first started to see the story take a more sinister direction.
From here, there came some doubt about the future of Harry Potter when the three main stars were hesitant to sign up to continue their roles, but by 2007, Radcliffe had signed a contract to continue his part for the final movies.
Once again, Radcliffe reprised his role in 2007 in Harry Potter and the Order of the Phoenix. Radcliffe states that this one, in particular, was the "most fun" film they worked on throughout the series. For this movie, he received the 2008 National Movie Award for the "Best Male Performance."
In 2009, the sixth installment of the series was released, Harry Potter and the Half-Blood Prince. Again, Radcliffe was nominated for "Best Male Performance" and "Global Superstar" during the MTV Movie Awards. (8)
The final part of the Harry Potter series, The Deathly Hallows, was made into two movies, these were both shot back-to-back, and the two-part finale was released in 2010 and 2011. These films grossed a combined sum of $139,600,000. Making it the 11th-highest-grossing movie of all time. It was an emotional time watching the final moments of the Deathly Hallows, especially for people like myself, who had grown up with these characters and watched them grow into adulthood. It was the end of an era.
Radcliffe stated that he was proud to be associated with the Harry Potter series forever."
Despite his love for the series, he has made it clear that he has no interest in doing more Harry Potter movies.
2002 – 2008: After Harry Potter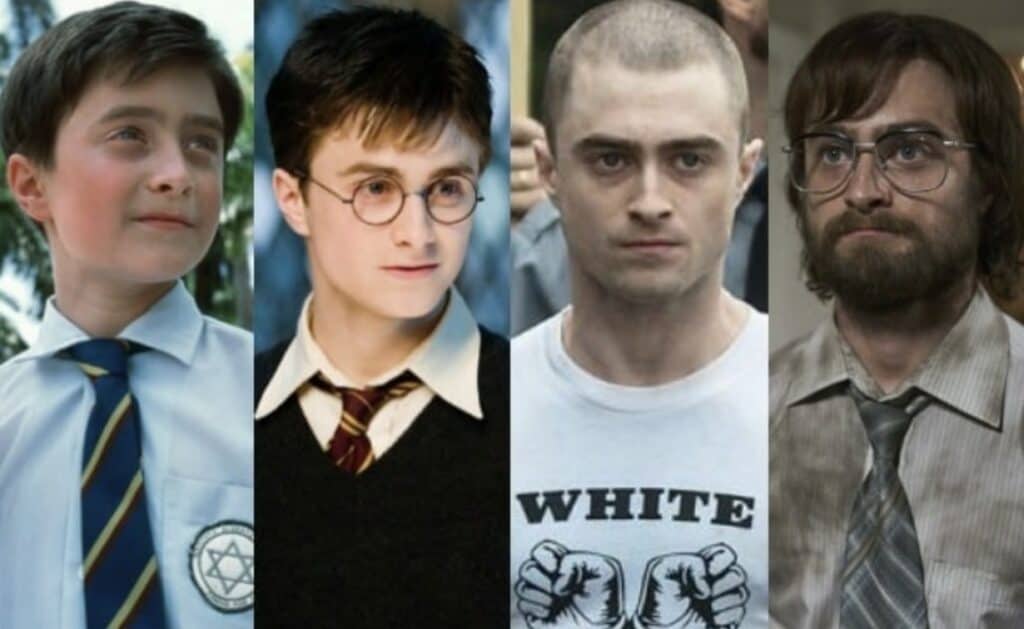 In 2002, we saw Radcliffe make his stage debut. He was a celebrity guest in the West End production of The Play What I Wrote. It was directed by Kenneth Branagh, who played Professor Lockhart in Harry Potter and the Chamber of Secrets.
In 2007, he appeared in the film December Boys, a drama about four Australian orphans. Also, during this year, he co-starred with Carey Mulligan in My Boy Jack, a TV film that aired on ITV. The film received positive reviews, with many critics praising Radcliffe's performance. He portrayed an 18-year-old who went missing during a battle. I think Radcliffe must have enjoyed playing this role due to his interest in the topic of the First World War.
Later in 2007, he published a few poems under the name Jacob Gresham in the fashion magazine "Rubbish" (9)
When he was 17, Radcliffe wanted to show the world that he was more than just Harry Potter and was ready to start taking on adult roles. He starred in the West End show Equss as the lead role of Alan Strang, a stable boy with a love of horses. This piqued interest in the media, as he was seen performing a nude scene. Critics were impressed by his diverse performance.
The show continued to Broadway, which Radcliffe claimed he was nervous about due to the difference in American audiences compared to the British audiences he had been used to.
2010 – 2018
In 2010, Radcliffe voiced a character in an episode of The Simpsons and then debuted as J. Pierrepont Finch in a Broadway show called "How to Succeed in Business Without Trying." This received highly-praised reviews and later received nine Tony Award nominations. (11)
Radcliffe'sRadcliffe's first big movie appearance since Harry Potter was in 2012 when he starred in the movie "The Woman in Black." It was released on the 3rd of February 2012 in the US. In this movie, he portrays a man who is sent to deal with the legal matters of a mysterious woman who has passed away. He then begins to experience strange goings and hauntings from the woman in black.
In 2013, Radcliffe played the part of an American poet called Allen Ginsberg in a thriller called "Kill Your Darlings" and an Irish-Canadian rom-com called "The F Word." Also, during this year, he performed in the stage play The Cripple of Inishmaan. He took the lead role in the show that was performed at the Noel Coward Theater. Radcliffe won the "WhatsOnStage Award" for "Best Actor in a Play" (12)
In 2015, Radcliffe starred as Igor in the sci-fi horror movie Victor Frankenstein and played Sam Houser in the biographical drama The Gamechangers.
In 2016, Radcliffe starred in the action movie "Now You See Me 2," portraying a technological prodigy and criminal mastermind. He worked alongside Michael Caine in this movie.
Also, in 2016, he played the part of Manny in the movie Swiss Army Man. I found this an extremely bizarre movie, but it definitely kept me watching, he portrayed a talking corpse. He also played an undercover FBI agent in the movie Imperium during the same year.
In 2017, Radcliffe starred as Yossi Ghinsberg in the thriller film "Jungle." In this, he played the part of a pilot smuggling drugs across borders.
He later returned to Broadway in the comedy play "The Lifespan of a Fact" alongside Bobby Cannavale and Cherry Jones.
2019 – 2022 (Present)
In 2019, Radcliffe starred in a comedy series called "Miracle Workers" where he played the role of Craig. He also appeared in the show's second series, where he was the voice of secret agent Rex Dasher.
In 2020, we saw Radcliffe appear as Miles in the movie Guns Akimbo and Tim Jenkin in the thriller, Escape from Pretoria. He also starred in the Netflix movie, Unbreakable Kimmy Schmidt, where here played the role of Prince Frederick.
Recently, in 2022, on the 1st of January, Daniel Radcliffe reunited with the cast of Harry Potter in a touching series for HBO Max. We saw the gang get together and speak about their memories during the time of filming Harry Potter. (13) I thought this was a beautifully put together TV programme, and spent my New Year's Day on an emotional roller coaster as it took us back through years the gang spent together on set.
Daniel Radcliffe Video
Another One Bites The Dust – Unforgettable-Daniel Radcliffe – harry potter/bing video
Watch Some of Daniel's best moments on screen – Daniel Radcliffe Scenes IMDB
Behind the scenes of Swiss Army Man –  Breaking the Scene (2016) – Daniel Radcliffe Movie – Bing video
See Daniel perform the Alphabet Aerobics – Daniel Radcliffe Raps Blackalicious' "Alphabet Aerobics" – Bing video
Daniel Radcliffe Family
Daniel Radcliffe has been with his current partner, actress Erin Drake, since 2012. They first met on the set of Kill Your Darlings. They keep their relationship extremely private and do not yet have any children.
Daniel Radcliffe Relationship and Dating History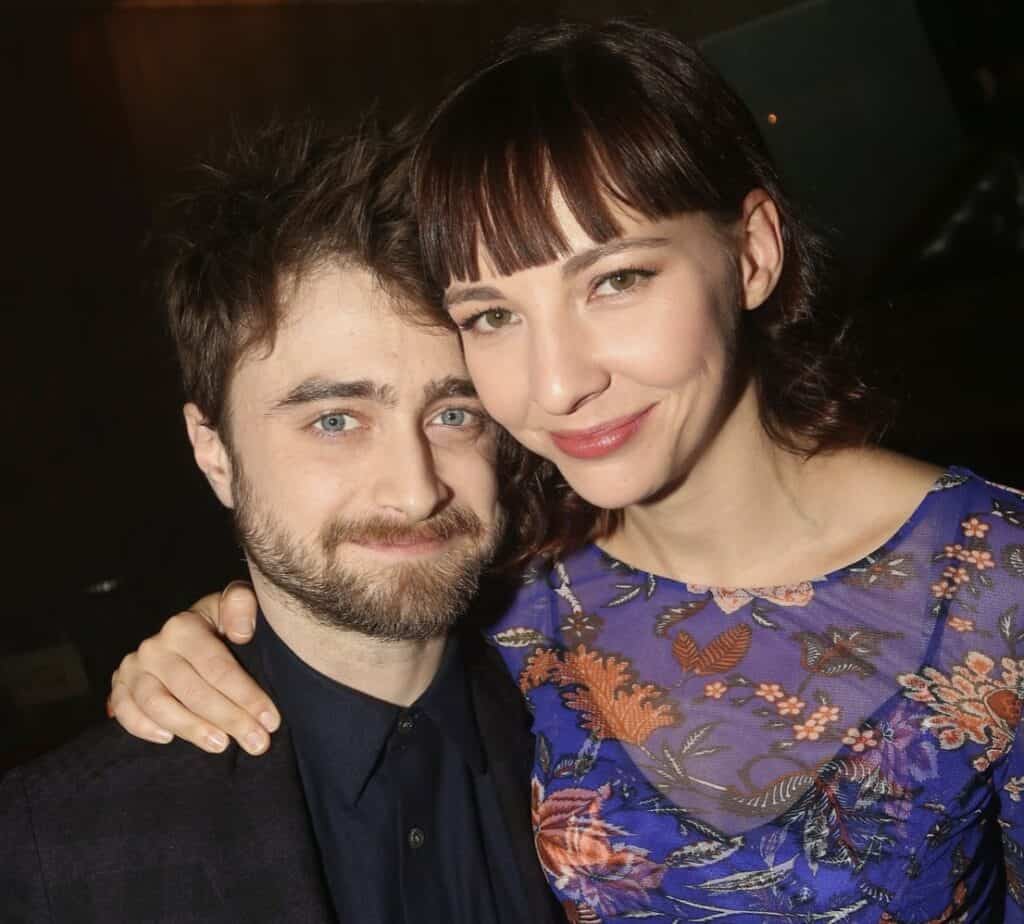 Based on what I have been able to dig up, Daniel has had previous relationships before Erin. He kept a lot of the details of his dating history very private, so little is really known. Two that I am aware of for certain, are Olive Uniacke, and Laura O'Toole.
Daniel Radcliffe Controversies or Scandals
Probably one of the strangest and most controversial things I think Dan has ever done, that I am aware of, was joining the cast of Equus, in the West End. This was during his time on Harry Potter and was a completely different kind of role, not one I expected the young spectacle-wearing wizard to be seen in.
It was about a young man who has, let's just say, a sexual obsession with horses, an attraction which leads to some gruesom violence. Not only this, but at 17 Radcliffe actually took part in some full frontal nudity for the role. Thankfully I didn't learn of this role while I was reading the books and watching the movies, otherwise it may have given me a different outlook on my favorite wizard.
Daniel Radclffe Net Worth and Career Earnings
Daniel Radcliffe's current net worth is $110 Million. This makes him one of the wealthiest actors in Great Britain. Of course, a lot of his earnings came from the legendary Harry Potter series.
During his prime, it is believed that his salary was $15 Million per year.
Daniel Radcliffe Real Estate & Residence History
As you can imagine, Radcliffe has bought many beautiful and expensive homes, some of which are in New York.
In 2009 he bought a house in the West Village for just over $5.5 Million. At this point, he also bought a $4.3 Million condo in Soho and a 3 bedroomed apartment in the West Village's One Morton Square.
Now, here's the cool part, if you're lucky enough to be able to afford $19000 a month, you can actually rent out of Daniel's homes in New York
Daniel Radcliffe Famous Quotes
"People do incredible things for love, particularly for unrequited love."
"Shyness displays itself differently in me. I think it's more awkwardness."
"I think any actor worth their salt wants to show as much versatility as they possibly can."
"As much as I would love to be a person that goes to parties and has a couple of drinks and has a nice time – that doesn't work for me. I do that very unsuccessfully. I'd just rather sit at home and read, or go out to dinner with someone, or talk to someone I love, or talk to somebody that makes me laugh."
"As much as I'm happy to be doing other films now, I'm always genuinely very honored when someone comes up and says, 'You were a huge part of my childhood."
Daniel Radcliffe Filmography & Full Credits
2001 -The Tailor of PanamaMark Pendel
2001 -Harry Potter and the Philosopher's Stone
2002 – Harry Potter and the Chamber of Secrets
2004 -Harry Potter and the Prisoner of Azkaban
2005 -Harry Potter and the Goblet of Fire
2007 – Harry Potter and the Order of the Phoenix
2007 -December Boys
2009 -Harry Potter and the Half-Blood Prince
2010 -Harry Potter and the Deathly Hallows – Part 1
2011 – Harry Potter and the Deathly Hallows – Part 2
2012 – The Woman in Black
2013 -Kill Your Darlings
2014 -HornsIg Perrish
2014 -The F Word
2015 -Trainwreck
2015 -Victor Frankenstein
2016 -Now You See Me 2
2016 -Swiss Army Man
2016 -Imperium
Television
1999 -David Copperfield
2007 -My Boy Jack
2010 – The Simpsons
2012 -Robot Chicken
2012 – A Young Doctor's Notebook
2015 -BoJack Horseman
2015 -The Gamechangers
Theater
2002 – The Play What I Wrote
2007 -Equus
2008/2009 – Equus
2011/2012 – How to Succeed in Business Without Really Trying
2013/2014 – The Cripple of Inishmaan
Daniel Radcliffe's Role in Harry Potter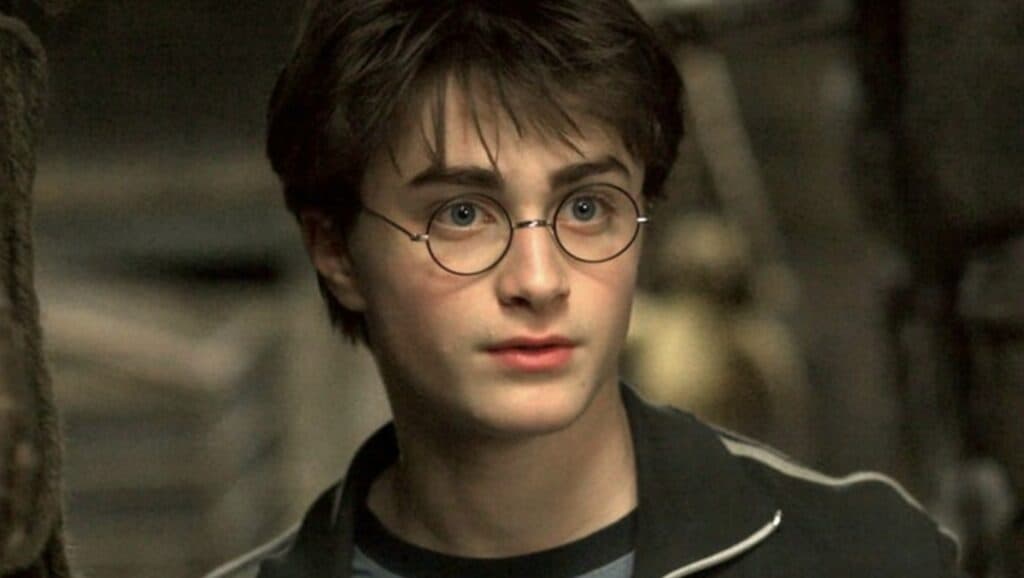 Sorcerer's Stone
The Beginning
We first saw Harry as a baby, being dropped on the doorstep of the Dursleys, by Dumbledore, McGonagall, and Hagrid. Time then jumps forward, where we learn of the upbringing Harry has endured throughout his childhood and that he had been made to live in the cupboard under the stairs.
On Harry's 12th birthday, the house gets swamped with letters carrying the stamp of Hogwarts. His Uncle Vernon is so determined to not let Harry become aware of the magical heritage that he moves them all to an abandoned building on a solitary island.
This is where we meet Hagrid; after bursting through the door carrying a birthday cake for Harry, he begins to reveal the truth to him about where he came from and that he is, in fact, a wizard."
Hagrid takes Harry to buy his new school stuff from Diagon Alley. I remember feeling excited at this scene, and wanting myself to explore the magical streets. I recently did go to visit Victoria Street in Edinburgh which Diagon Alley was based on.
Hogwarts
With the Weasley family's help, Harry then boards the Hogwarts Express from Platform 9 ¾. This sparked the friendship between Harry and Ron, and is the moment the pair first meet Hermione
When they arrive at Hogwarts, the children are sorted into their houses by the Sorting Hat. All three students are sorted into Gryffindor House.
Seeker
During his first flying lesson, after trying to rescue Nevilles "Remembrall," Harry was spotted to have excellent skills on a broomstick and was the Gryffindor Seeker from then on.
Over breakfast the following day, Harry received a Nimbus 2000 broomstick in the mail, with a note from Professor McGonagall. I think Harry was so overwhelmed with this, because he had never received such a generous gift.
Quidditch
The first match Harry Played in was against Slytherin; after having some trouble with his wand, which Hermione thought was a curse put on it by Snape and therefore set fire to his cloak, Harry managed to catch the snitch, which meant he had won the game for his team.
Christmas
Harry was looking forward to his first Christmas at Hogwarts and away from the Dursleys and had decided that he and Ron would spend the holidays doing research on Nicolas Flamel. So, when Harry received the invisibility cloak from Dumbledore for Christmas, he saw it as a perfect opportunity to go into the library's restricted section and find out what he could.
Detention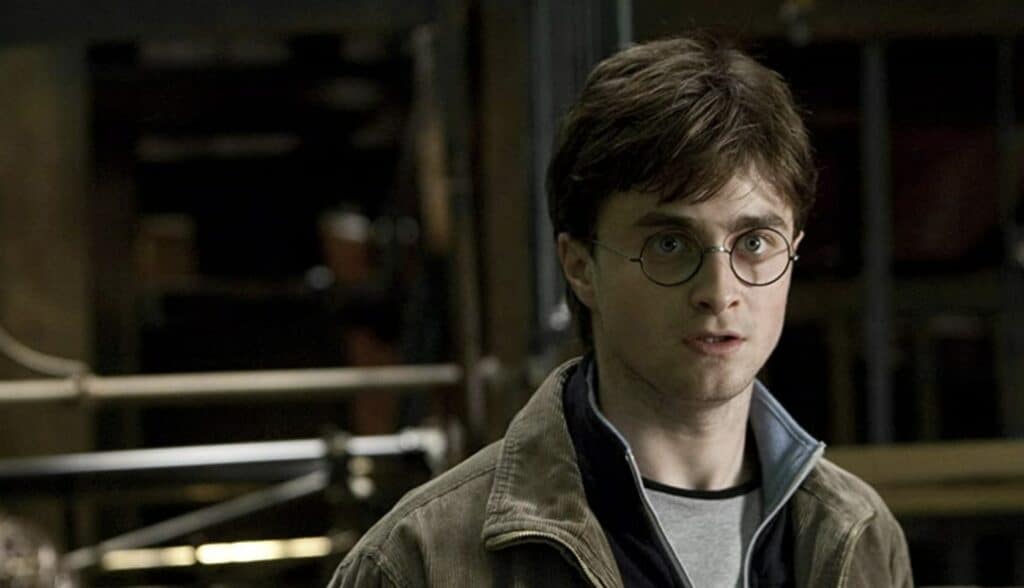 After realizing how much the threesome knew about the stone, Hagrid invited them to his hut to discuss the matter. Hermione managed to get out of Hagrid that you could put Fluffy to sleep by simply playing some music.
Draco Malfoy, in his spite, followed them there and reported them for being out of bed after hours. The four of them then received detention, as Malfoy, too, was out of bed.
The detention was in the Forbidden Forest, they split up; Harry being sent with Malfoy. The two came across a pool of unicorn blood, and eventually, they were confronted with a hooded figure sucking the blood from the creature. It is believed this creature was Lord Voldemort.
The Stone
When the trio decide to go and stop Snape from stealing the stone, they head to the third floor, where they find Fluffy, already asleep, meaning someone has beaten them to it. They jump through the trap door, and he wakes up, but they quickly have to escape.
They found themselves in Sprout's room filled with Devil's Snare. They escape its grasp with the help of Hermione and move on to the next room, where they find a broomstick and some flying keys. Harry, being the seeker he is, manages to spot and catch the key needed to enter the next room.
Inside, they find a giant chessboard, where the three get into a brutal game of Wizards Chess, and Ron sacrifices himself so that Harry can go on alone.
Through the next door, Harry is confronted by the Mirror of Erised once again, but it was not Snape he found standing in front of it; it was, in fact, Quirrel, who was trying to use the mirror to obtain the stone. Quirell takes off his turban to reveal Voldemort on the back of his head.
Voldemort wants to use Harry to retrieve the stone. Harry refused, and Quirrel grabbed Harry. On contact, Harry's skin burned Quirrell, and realizing this, Harry grabbed Quirrell's face until he crumbled to ashes. After this, Dumbledore had the stone destroyed.
Chamber of Secrets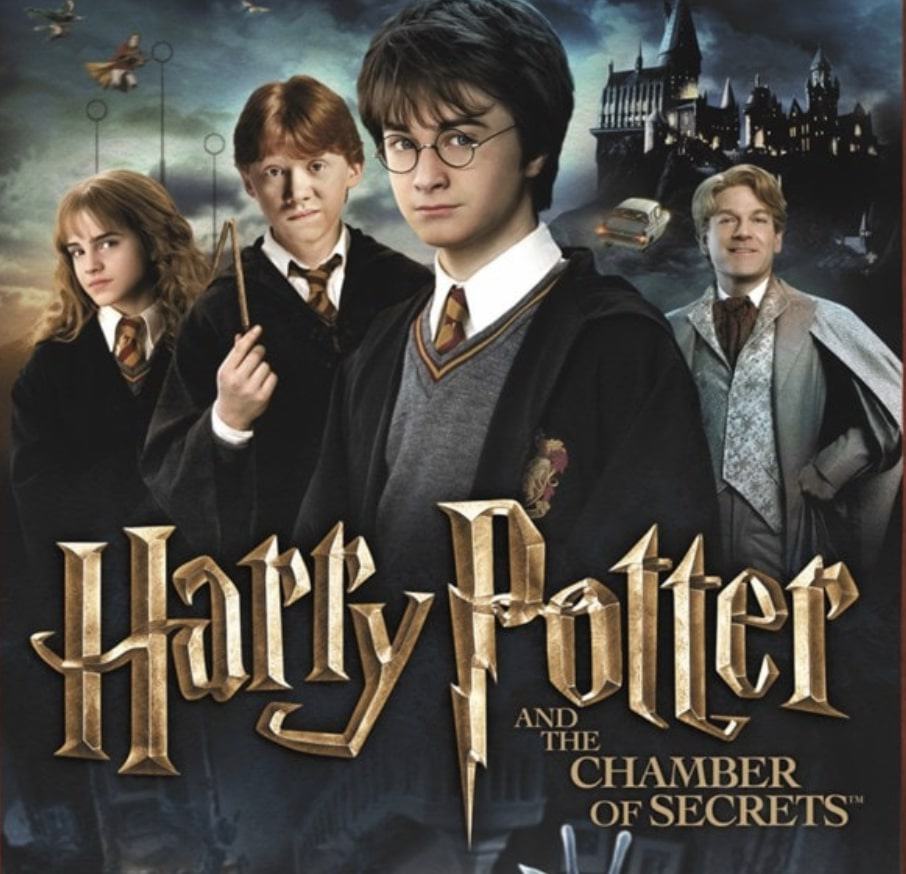 In this movie, we see Harry in his second year at Hogwarts. At the start, he is visited by Dobby, who warns him not to return to Hogwarts, and tries to intervene by hiding letters from his friends, blocking the gate to the platform, and cursing his broomstick during a Quidditch match.
Harry has started to hear voices coming from within the school walls, and they are later told the story about the Chamber of Secrets. As it turns out Harry is a Parcel-mouth, people start to get suspicious that he is the heir of Slytherin, and when students start getting petrified around the school, all blame is on Harry.
We later find out that, by using a cursed diary, Tom Riddle has introduced himself to Ginny Weasley, who he has brainwashed to open the chamber. I remember being shocked to find out that little Ginny had been behind it the whole time. When Harry finds a message written in blood on the walls, I realized that Ginny has now been kidnapped and taken into the chamber.
Harry makes it into the chamber where he finds an unconscious Ginny and Tom. a.k.a Lord Voldemort. Tom sets loose the Basilisk to kill Harry, but Fawkes appears carrying the sorting hat, from which Harry pulls out the Sword of Godric Gryffindor and slays the Basilisk. Harry then uses the creature's fang to stab the diary, extinguishing Tom Riddle.
Harry frees Dobby from the Malfoys and ll petrified students fully recover from their traumas. (15)
Prisoner of Azkaban
When approaching his third year, Harry has a tough time at home. In a moment of anger, he inflates his aunt, runs away, and is picked up by the Night Bus, which takes him straight to the Leaky Cauldron.
He soon becomes aware that Sirius Black, an escapee of Azkaban is apparently coming to kill Harry. The school employs Dementors to guard the school should Sirius try to gain entry. These were a thing of Harry's nightmares.
By the end, we are told a very different story, Sirius was actually Harry's Godfather, and not working for the Dark Lord. We found out that Scabbers, Ron's rat, was, in fact, Peter Pettigrew, a follower of Voldemort who had sold Lily and James Potter to him.
The film ends with Harry making plans to live with his Godfather, the animagus, in the future. A scene which I found to be an extremely touching moment in the movie. (16)
I think this movie is my all time favorite out of all of them, I loved the introduction of Sirius, and the Night Bus.
Order of the Phoenix
At the start of this movie, Harry, and his cousin, Dudley, are attacked by a group of Dementors.
After fighting them off, Harry is whisked away to Grimmauld Place, the home of Sirius and the headquarters of the Order of the Phoenix, a secret group of wizards formed to fight Lord Voldemort.
Once back at school, it is made apparent that Dolores Umbridge will now be the new Defense Against the Dark Arts teacher. She was my most hated character throughout Harry Potter and I think a lot of fans felt the same.
Harry's schoolmates spread rumors about him, and he becomes isolated. Dolores tries to make out that Harry is lying about the return of the Dark Lord, and refuses to teach the students how to perform defensive spells. So Harry forms his own Defense class, also known as "Dumbledore's Army." Many students join the Army, and I thought it was great to see them come into their own and Harry teach them all he knows.
Harry is suffering from disturbing dreams about being inside the Ministry of Magic, surrounded by towering shelves of glass spheres, but he always wakes up before figuring out what they are or what they mean. We later find out that these glass spheres are Prophecies.
In one of his dreams, he views himself as a snake, attacking Mr. Weasley in the Ministry, and learning this, Dumbledore raises the alarm, and Mr. Weasley is rescued.
Dumbledore, now knowing that Voldemort has access to Harry's mind, insists that he starts taking Occlumency lessons from Snape to help protect his mind from being invaded further.
Dumbledore's Army is soon brought down by Umbridge, and Dumbledore takes full responsibility and resigns from Headmaster, leaving Umbridge in charge.
When Harry learns that Sirius is in danger, he makes it his mission to save him and sneaks into Umbridge's office to transport himself to Grimmauld Place, where Kreacher tells him that Sirius is at the Ministry.
Harry returns to school to discover that his friends have been caught in Umbridge's office. He and Hermione convince Umbridge to go to the forest where they claim to be hiding a weapon. Once there, Umbridge is carried away by Centaurs.
Harry later finds himself in the room from his dreams, and discovers a sphere with his name on it; as he grabs it, Death Eaters appear and attack the students. The classmates and members of the Order fight off the attack, but during this, Sirius is killed by his cousin, Bellatrix. This was a scene which I found hard to watch, as it was emotional to see Harry lose the first member of his family he had ever known shown him any love. (17)
Goblet of Fire
Just before the start of the fourth year, Harry and his friends attend the Quidditch World Cup Final, but after it finishes, Death Eaters set fire to everybody's tents, and Lord Voldemort's symbol, The Dark Mark, appears in the sky.
That same year is the Triwizard Tournament, hosted by Hogwarts. Contestants have to be over 17 and are selected using the "Goblet of Fire." This is why it's a surprise to everyone when Harry's name flies out of the goblet. This can't be reversed, and Harry is forced to go ahead and brave the tournament, where he would face dragons, cruel mermaids, and a terrifying maze that would end in him meeting Voldemort, and Cedric Diggory being murdered. Another scene I found highly emotional, especially when Harry returns Cerdic's body to the arena and to his heartbroken father.
The movie ends with the realization that Voldemort is back, in full form, and that war is coming. (18)
Half-Blood Prince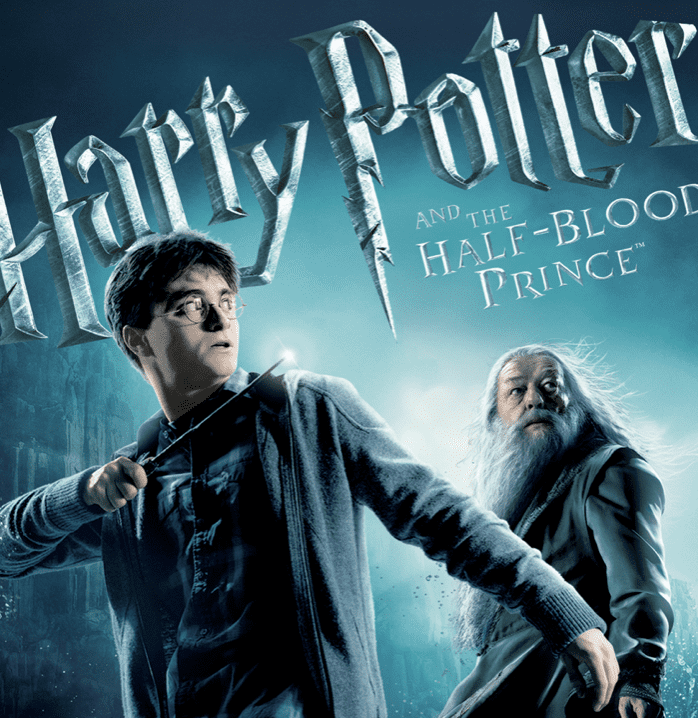 After his traumatic experiences, Harry is reluctant to return to school, but Dumbledore encourages him to go back. The pair visit Slughorn, hoping that he will also return and take Harry under his wing.
With Slughorn now teaching Potions, Harry and Ron are encouraged to join his lessons. Harry finds himself a textbook that seems to be scrawled with instructions, giving him an advantage in the class. The book had once belonged to the "Half-Blood Prince."
Christmas at the Weasleys is brought to an abrupt halt when the house is invaded and set alight by Death Eaters intending to kidnap Harry. They are unsuccessful in their kidnap.
Later in the year, it is made clear to Harry and Dumbledore through Pensieve memories that Tom Riddle had once asked Slughorn about Horcruxes. A fact that Slughorn had kept to himself through shame. Dumbledore tells Harry that Tom Riddle's Diary and his mother's ring were two of seven of the Horcruxes he had created. The rest needed to be tracked down and destroyed to end Voldemort's immortality.
Harry is suspicious of Draco and follows him around trying to find out what he is up to; and believes he is behind the threats on Dumbledore's life. He corners Draco in the bathroom and casts a curse upon him that he found in the potion book of the Half-Blood Prince. Snape intervenes and heals him, knowing that he has broken his vow.
Ginny and Harry then decide to hide the book and intentionally lose it in the room of requirement. Here we see Harry and Ginny kiss for the first time.
Dumbledore and Harry go in search of the next Horcrux, located in a cave. Dumbledore consumes a mind-altering liquid in an attempt to reveal the Horcrux. They are successful but then attacked by Inferi. Luckily Dumbledore recovers and transports them to the Tower at the school.
When they arrive, they hear footsteps, and Harry hides beneath the stairs, Draco then appears set to kill Dumbledore, but he can't go through with it. Snape arrives and kills Dumbledore himself using the Killing Curse, "Avada Kedavra." At this moment I was convinced that we had been right all along and that Snape really had been working for the Dark Lord all this time.
The movie ends with Harry explaining to Ron and Hermione that the Horcrux they had found was a fake, and someone had already taken the real one. He says that he did not intend to return to Hogwarts next year and that he was going to finish as Dumbledore had started. (19)
Deathly Hallows – Part One and Two
At the start, we see the Order planning to move Harry from his house to a safe location; Snape learns of this and informs Voldemort.
At the house, we see Harry bid goodbye to the Dursleys for the final time, and the Order, led by "Mad-Eye," arrives to take Harry to his new home at the Weasley's house. The gang all take Polyjuice potion to look identical to Harry and act as decoys and travel in different directions.
When they arrive at the Burrow, we learn that Moody has been murdered, and George has been maimed. Harry also begins to experience visions where he sees what Voldemort is doing. He sees him interrogating Olivanda, trying to find out how to defeat Harry.
During Bill and Fleurs wedding, it was invaded by Death Eaters, and Harry and his companions Disapparate to London.
After being attacked by more Death Eaters, they go to an enchanted house left to Harry by his Godfather. They find out what RAB meant, which was inscribed on the note left with the fake Horcrux. They discover that the initials belong to Sirius's brother, a follower of Voldemort. After an interrogation of Kreacher, they find out that the locket has been stolen by Mundungus Fletcher and order the House-Elf to bring him to them.
When confronted by the threesome, Mundungus reveals that the locket had been confiscated by Umbridge, so Harry, Ron, and Hermione disguise themselves as Ministry employees to sneak into the Ministry and steal back the locket.
When they get back to Grimmauld Place, Hermione accidentally leads one of the Death Eaters to the house, forcing them to go on the run. With no idea where to start, finding the Horcruxes proved difficult.
In the forest, they overhear a Goblin saying that the Sword of Gryffindor at Hogwarts was a fake, and they realize they must find the real one to destroy the Horcruxes.
Ron gets impatient with their lack of progress and leaves Harry and Hermione to go to Godric's Hollow.. After this we are shown another of my favorite scenes, which is Harry and Hermione in their tent in the middle of the woods, in the slow-motion scene, the friends dance, and it reminded me that these are actually just children, despite the traumas they are facing and the bravery they are showing.
They meet an old woman named Bathilda Bagshot, but it turns out she was actually dead, and Voldemort had inhabited her body with his snake, Nagini. There's a fight, and Harry's wand is destroyed.
One night, a Patronus leads Harry to the Sword of Gryffindor, buried beneath an iced-over pond. Ron returns and helps to save Harry and retrieve the sword. He then destroys the locket.
Next, the three go to see Xenopholius Lovegood for him to explain the meaning behind a symbol they had noticed him wearing; here, they learn about the Deathly Hallows, three items made by Death, an invisibility cloak, the Elder Wand, and a resurrection stone.
Xenophilus betrays the students in an attempt to save his daughter, and the three manage to escape from the house.
The three are eventually caught and taken to Malfoy Manor, where Bellatrix tortures Hermione for information about where they got the sword, as it had been hidden in her vault at Gringotts.
Dobby helps his friends escape and soon realizes that there may be a Horcrux hidden in Bellatrix's vault, and he persuades Griphook to help them break into the vault. They successfully find the Horcrux and escape the bank on the back of a dragon.
Harry soon learns that the final Horcrux is hidden at Hogwarts, so they travel to Hogsmeade and meet Aberforth Dumbledore, who helps them get into Hogwarts via a painting. Harry then finds out the next Horcrux is a diadem.
Harry tracks down and destroys the diadem, but while he is doing so, Voldemort and his followers have attacked the school, and Voldemort has murdered Snape to gain possession of the Elder Wand.
Before Snape dies, he gives Harry his memories to view in the Pensieve. Harry discovers that he was mistaken about Snape the whole time, and that Snape was indeed a spy for Dumbledore and was working to protect Harry.
He also learns that there is still one more Horcrux and that the Horcrux is Harry himself. He has to sacrifice himself to Voldemort to end the Dark Lord's life.
Harry goes to the Dark Forest to let Voldemort kill him. He is taken to a dreamlike scenario in Kings Cross Station, where he sees Dumbledore. He tells him that he hasn't yet died, and the charm Lily placed on him as a baby is alive inside Voldemort because he used Harry's blood to resurrect himself, meaning that Voldemort could not kill Harry.
Harry was to go back and finish off Voldemort himself. Believing Harry is dead, Voldemort takes Harry's body back to Hogwarts and demands surrender.
Neville destroys Nagini, another Horcrux, leaving Voldemort even more vulnerable, and the Battle of Hogwarts commences. Harry springs to action, revealing he isn't dead and proceeds to kill Voldemort in an epic duel.
In the Epilogue, we see Harry, now married to Ginny, sending their children off to start their own journey at Hogwarts. (20)
Daniel Radcliffe Potter Experience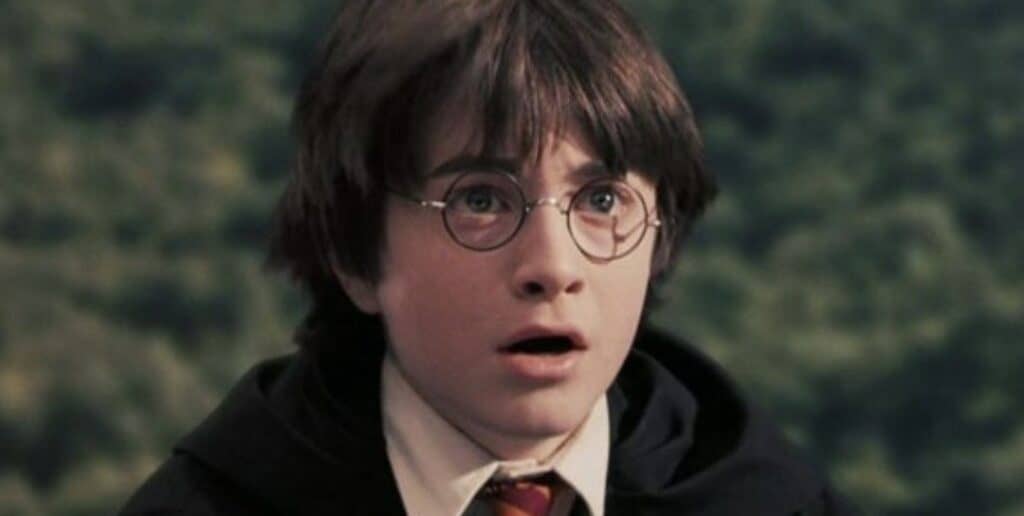 Playing Harry Potter was a massive part of Radcliffe's life. Although he occasionally gets embarrassed about growing up on camera, I think that his feelings towards the movie series will forever be in his heart,
Daniel Radcliffe FAQs
Question: What is Daniel Radcliffe Doing Now?
Answer: Radcliffe is set to star in the action-adventure comedy "The Lost City" and is also meant to be portraying a musician called "Weird Al" in "Weird: The Al Yankovic Story. He will also star as Charley Kringas in an Off-Broadway revival of the musical "Merrily We Roll Along," which will be staged at the New York Theater Workshop."
Question: Why Did Daniel Radcliffe Hesitate Returning to Fantastic Beasts?
Answer: Radcliffe felt it unnecessary to reprise his role in the Fantastic Beasts series as he felt the character wasn't needed and didn't want to commit to the franchise for several more years. He has not ruled out, however, considering returning in the future.
Question: Does Daniel Radcliffe Have Any Siblings?
Answer: No. Daniel is, in fact, an only child.
Research Citations
Harry Potter and the Sorcerer's Stone
Harry Potter and the Chamber of Secrets
Harry Potter and the Prisoner of Azkaban
Harry Potter and the Goblet of Fire
Harry Potter and the Order of the Phoenix
Harry Potter and the Half-Blood Prince
Harry Potter and the Deathly Hallows – Part One and Two
Continue reading:
A Comprehensive Emma Watson Bio Guide By A Devoted Fan