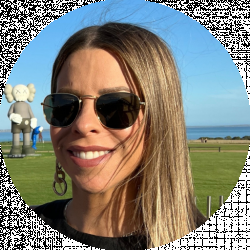 Latest posts by Maddy Chiffey
(see all)
Ian Hart (b.1964) is an English actor known for playing John Lennon, Sir Arthur Conan Doyle, Dr.Watson, and more. In the Potter series, he plays Professor Quirrell in Harry Potter and the Philosopher's Stone.
Hart has performed in a mixture of movies, theatre shows, and television shows. He does not appear in any subsequent Potter movies (except in archive footage in Deathly Hallows Part 2), as his character, Quirrell, dies at the end of the first movie.
Ian Hart – Overview
Full Name
Ian Davies (known as Ian Hart)
Date of Birth
October 8th, 1964
Place of Birth
Liverpool, Merseyside, England
Training
Studied Drama at Mabel Fletcher College of Music and Drama, followed by Video Production at South Mersey College
Most Known For
Playing Professor Quirrell in Harry Potter and the Sorceror's Stone (2001) and playing John Lennon three times in The Hours and Times (1991), Backbeat (1994), and Snodgrass (2013)
Spouse
Lynn Hart (? – present day)
Children
Daisy Hart (b.1996)

Holly Hart (b.2001)
Ian Hart Background
Ian Hart (born Ian Davies) was born in Knotty Ash, Liverpool, UK. Raised with two siblings in a Catholic family, he went to Cardinal Heenan Catholic High School, joining the Everyman Youth Theatre.
Hart went on to study Drama at Mabel Fletcher College of Music and Drama (now closed) and then went on to study Video Production at South Mersey College.
Ian Hart Career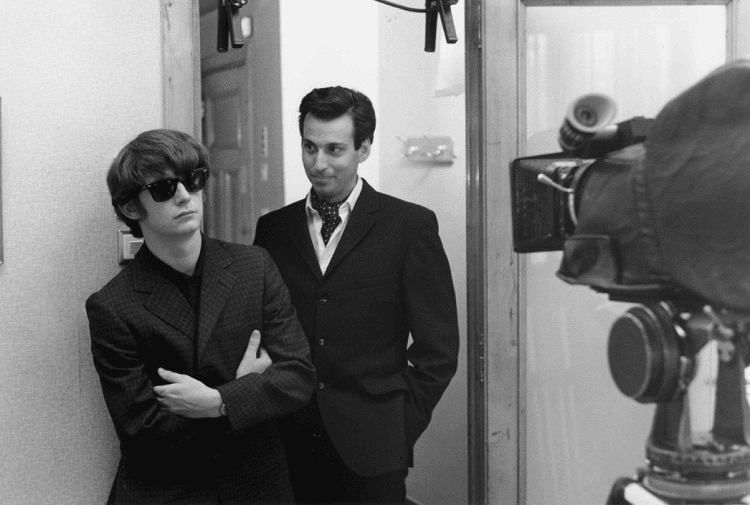 Hart began his career in the theatre in the '80s. He landed several roles, including Pinocchio Boys by Jim Morris (1986) and Stags and Hens in 1985. He continued to work in the theatre into the '90s.
In 1991, he played John Lennon in the movie The Hours and the Times. He would later go on to play Lennon twice more, in Backbeat (1994) and a television production named Snodgrass (2013).
He is known by Potter fans for playing Professor Quirrell in Harry Potter and the Sorceror's Stone (2001). He was also the voice actor for Lord Voldemort in the same movie.
Hart appeared in the movie Finding Neverland (2004) as Sir Arthur Conan Doyle. He also played Dr. Watson in the movie adaptation of The Hound of the Baskervilles (2002) and played Watson again in Sherlock Holmes and the Case of the Silk Stocking (2004).
He also played Don Konkey, a schizophrenic paparazzo in the TV series Dirt (2007-2008)
Hart has also appeared on the radio, playing Tom Ripley in the BBC Radio Four adaption of Ripliad by Patricia Highsmith.
One of Hart's more challenging roles was playing Adolf Hitler, in the BBC drama The Man Who Crossed Hitler (2011).
Ian Hart Relationships
Hart has a wife, Lynn, who is a teacher. They have two daughters, Daisy, born in 1996, and Holly, born in 2001. They live in London.
Role in Sorceror's Stone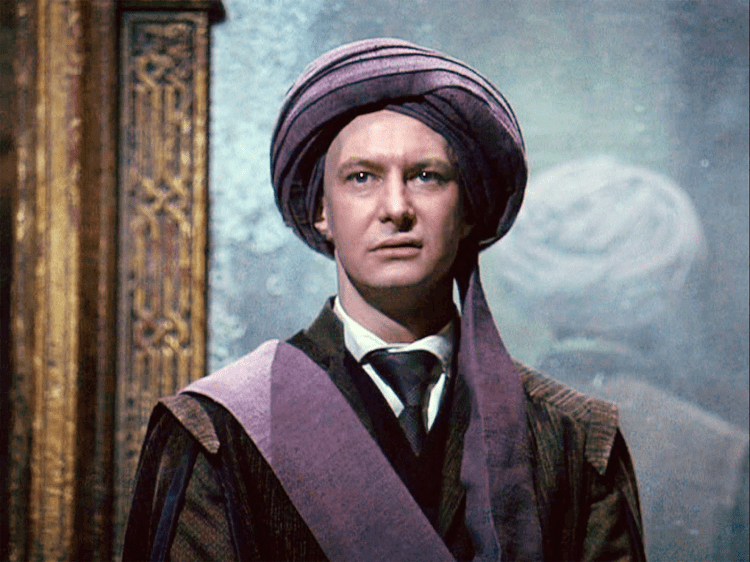 Here's what happens to Professor Quirrell in Sorceror's Stone.
Meeting Harry
Hart played Professor Quirrell, a new Defense Against the Dark Arts teacher, in Sorceror's Stone. An integral character, Harry meets him in Diagon Alley while buying his school supplies.
Quirrell is not taken too seriously by the students of Hogwarts. He teaches Defense but is often terrified by his own subject, speaking fearfully about dark creatures he has encountered. He speaks nervously, with a stutter. He wears a large turban, which everybody accepts without questioning it too much.
Troll in the Dungeon
One of Quirrell's most memorable moments in the movie is during the Halloween feast. Quirrell bursts into the hall, screaming 'Troll! Troll in the dungeon!' and says, 'thought you ought to know' before fainting, giving a moment of comic relief and causing mass panic among the students.
Snape Suspicions
Harry believes that Quirrell is being threatened and bullied by Professor Snape during the events of the first movie. This feeds into Harry's (and Ron's) belief that Snape is up to no good, exacerbated by the fact that they think Snape was cursing Harry during a Quidditch match, causing his broom to attempt to throw him off.
They believe that Snape is trying to steal the Philosopher's Stone, a powerful item that can bring eternal life, currently stored at Hogwarts.
During a detention with Hagrid, Harry spots a cloaked figure drinking the blood of a unicorn in the Forbidden Forest. Harry is rescued, but he believes this cloaked person to be Voldemort in disguise (which is almost right).
Voldemort's Possession
At the end of the movie, Harry and his friends decide they must rescue the Stone before Snape gets to it. After making their way through a series of challenges, Harry makes it to the end, only to find not Snape, but Professor Quirrell attempting to steal the Stone.
In a brief monologue (during which Hart shows Quirrell's true personality by dropping the stutter) Harry discovers that Quirrell was the one trying to jinx Harry's broom.
Quirrell was the one who let the troll into Hogwarts, and Quirrell was the one drinking the unicorn's blood in the Forbidden Forest. Quirrell also reveals that he gave Hagrid a dragon egg in exchange for some crucial information on how to get past the three-headed dog, Fluffy (who guards the Stone).
This is because Quirrell had been possessed by Lord Voldemort. Quirrell slowly unfolds his turban to reveal Voldemort's head fused to the back of his own. Hart also plays the voice of Voldemort in this scene.
Quirrell's Death
After a brief tussle, Harry realizes his touch can harm Voldemort, so he grabs Quirrell's face and holds on. Quirrell screams in pain and eventually collapses, dissolving into ash. This is a slight change to the book (in which Harry causes Quirrell's death, but passes out before it happens, without Quirrell turning to ash). (1)
Archive footage of these scenes is included in Harry Potter and the Deathly Hallows Part 2. This makes Hart the only actor to appear in the first and last movies alone.
Ian Hart's Potter Experience
Ian Hart hasn't done many interviews about his time filming Harry Potter and the Sorceror's Stone, but he does appear to have enjoyed the experience. He hadn't read any of the Potter books before filming. He spoke about how much fun it was to fly in the movie: 'I learned how to fly, I loved flying around on ropes. It's only for a moment in the film but I was there doing it for days.' (2)
Hart was interviewed for the 20th anniversary of the movies, which wasn't included in the final reunion show, but you can watch his interviews online. During this interview, he says that someone created a felted version of his character, which he found funny: 'It seems so soft and cuddly for a character that is so dark!' (3)
Trivia/Fun Facts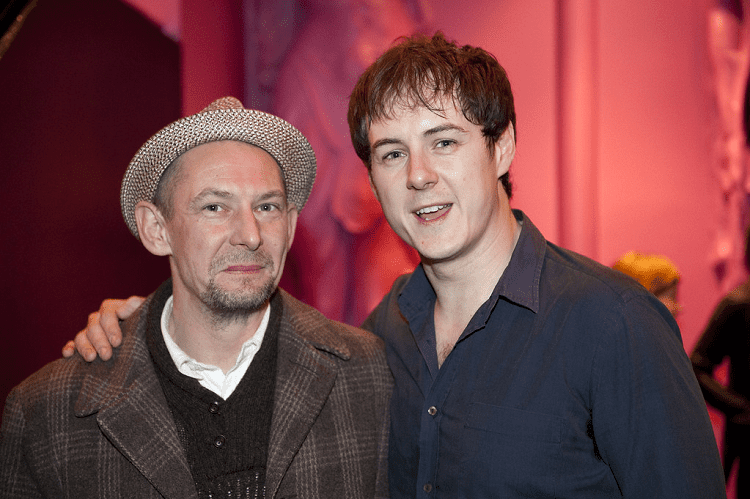 Here are a few interesting facts about Ian Hart:
Daniel Radcliffe and Ian Hart worked together again in Escape from Pretoria, an Australian prison movie based on real-life events. Radcliffe spoke about how great it was to film with Hart again. He also joked that 'I am now just a horrible yardstick for how old everyone feels, because if you met me when I was 10 and now meeting you and working with you and telling you I'm 30, it's uh – it's a, you can see the sort of looks on people's faces of 'oh God, don't say that, so much time has passed!" (4)
Hart was involved in an altercation with an audience member during a performance of Speaking in Tongues, at the Duke of York's theatre. A 38-year-old man, Gerard Earley, said that he went to see the play with his girlfriend only to find that Hart jumped from the stage to berate him for talking: 'He lost it and lunged forward. I don't think he hit me. One of the staff members grabbed him and stopped him from attacking me.' Earley did not press charges, and Hart later dismissed this incident as 'just a lot of silliness' (5)
Hart does not seem to like acting in the theatre, stating that it is an 'economic necessity and that he doesn't particularly enjoy the experience. (6)
Hart's surname at birth was Davies. He took on the name 'Hart' as a stage name from an associate from the Everyman Theatre School, Barbara Hart (7)
Quirrell's death at the end of the book/movie was, perhaps, inevitable. Later, we learn that Voldemort himself cursed the position, meaning no one taking on the role would be destined to last for more than a year.
Frequently Asked Questions
Here are some frequently asked questions about Ian Hart:
Question: Was the Movie Quirrell the Same as the Book Quirrell?
Answer: Movie-Quirrell is pretty close to Book-Quirrell, sharing the same lines and the same story arc. The big difference is that Quirrell crumbles to ash in the movie, which he does not do in the book.
Question: Does Ian Hart Ever Attend Fan Events?
Answer: No, Hart does not seem to attend Potter-related fan events.
Question: What is Ian Hart's Real Accent?
Answer: Ian Hart has a Liverpool accent.
Question: Was Quirrell Evil?
Answer: Quirrell's motivations are unclear. We don't know much about him before his possession by Voldemort. It is possible that he partnered willingly with Voldemort, or that he was taken over by force.
Research Citations: 
Harry Potter and the Sorceror's Stone (2001)
Speaking in Tongues' Ian Hart on Disliking Theatre, Hollywood Honesty and the Impact on Harry Potter, Broadway Buzz (2009)
Continue reading: