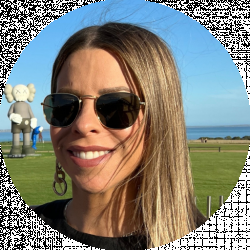 Latest posts by Maddy Chiffey
(see all)
Timothy Spall is a British actor born in 1957. He is a well-known personality for playing many different roles in his career. One of his most notable is Peter Pettigrew in the Harry Potter series.
He became a household name in Britain in 1983 after his role in the comedy-drama Auf Wiedersehen, Pet. As well as acting, Spall has also directed six movies of his own.
During this bio, you will learn everything you need to know about the man behind Scabbers.
I will tell you about his family life, personal hobbies, movies you may not know he starred in, and much more.
Timothy Spall Quick Facts
Full Name
Timothy Leonard Spall
Birth Date
27th of February 1957
Birth Place
Battersea, London
Nick Name
Unknown
Nationality
British
Zodiac Sign
Pisces
Siblings
Richard Spall (Brother)
Matthew Spall (Brother)
Children
Rafe Spall (Son)
Pascelle Spall (Daughter)
Mercedes Spall (Daughter)

Partner / Spouse
Shane Spall (Wife)
Highest Grossing Movies (top 5)
Harry Potter and the Deathly Hallow: Part One – $1,328,766,590
Alice in Wonderland – $1,025,491,110
Harry Potter and the Deathly Hallows: Part Two: $952,601,389
Harry Potter and the Half-Blood Prince: $929,411,069
Harry Potter and the Goblet of Fire: $886,746,240
Salary
Unknown
Net Worth
$4 Million
Social Media
No know social media account
Awards Won
1999 – Best Actor
2002 – NBR Awards
2010 – Best Actor Ensemble in a Motion Picture
2011 – Best Actor
2014 – Best Actor
2015 – Best Actor
2016 – Outstanding Achievement
2017 – Festival Prize
2019 – Best Actor
2021 – Best Actor
Last Updated
June 2022
Timothy Spall Birthplace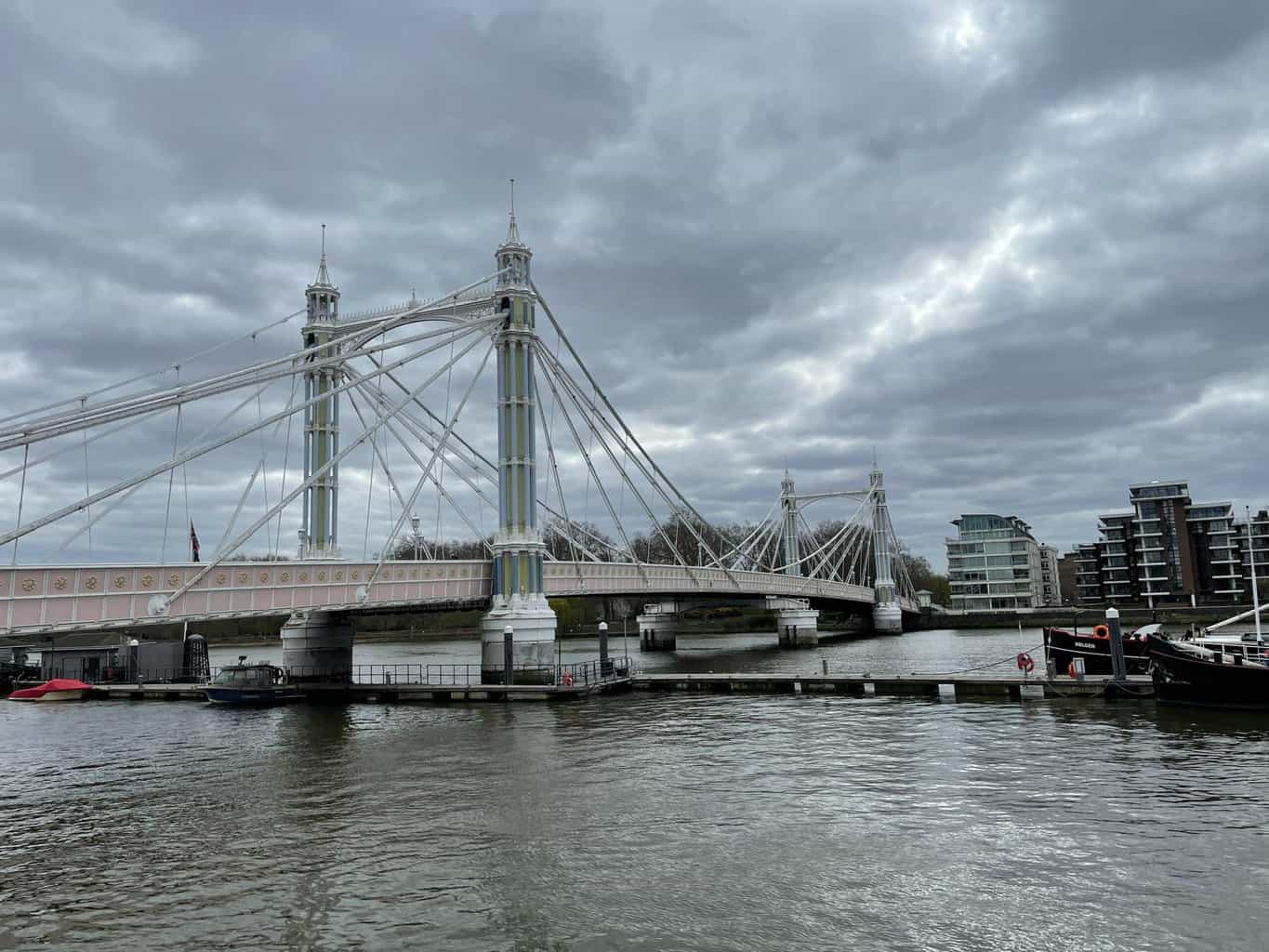 Spall was born in Battersea. A large district in London.
Timothy Spall Parents
Timothy was born to his mother, Sylvia R., a hairdresser, and his father, Joseph Spall, a postal worker.
Timothy Spall Early Life
There isn't much information available to the public about Timothy's early life. Maybe he's a very private person. What we know is that he attended National Youth Theater and RADA. He was awarded the prestigious Bancroft Gold Medal as the most promising actor in his year group.
Timothy Spall Professional Career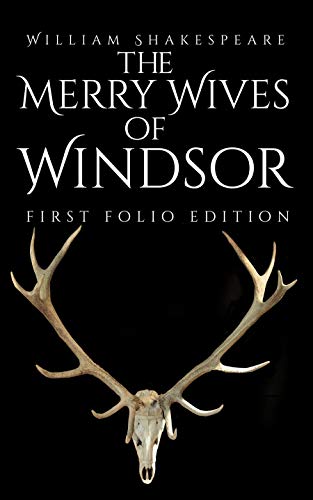 Spall first began his acting career in the theater. He performed in shows such as The Merchant, The Merry Wives of Windsor, Three Sisters, The Knights of the Burning Pestle, and St Joan.
In 1973, he made his film debut in Quadrophenia though I don't think he was widely recognized for this role. He first became a name on people's screens when he played the awkward character Barry Taylor in all of the series episodes of Auf Wiedersehen, Pet. He also played Kevin in Outside Edge and Aubrey, the terrible chef in Life is Sweet.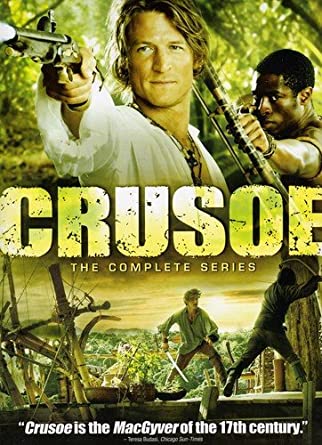 Since he became a well-known actor, he has had many other roles, and he has been in Crusoe, Secret,s, and Lies Shooting the Past, A Series of Unfortunate Events, The King's Speech, The Last Samurai, All or Nothing, Rock Star, Topsy-Turvy, Vanilla Sky and Shooting the Past.
In 1991, Spall was a guest star in the series Red Dwarf, and in 1993, he appeared in a Scottish comedy series called Rab C. Nesbitt.
For the 1986 movie, Gothic, Timothy performed the lead vocals with the song "The Devil is an Englishman" (2). In the film, he also portrayed the character of John William Polidori.
In 2004, Timothy received an OBE in the 2000 New Year Honors (1)
For the 1986 movie, Gothic, Timothy performed the lead vocals with the song "The Devil is an Englishman" (2). In the film, he also portrayed the character of John William Polidori.
In 2004, we saw Peter Pettigrew for the first time (well, that we knew of). He had been in the movies previously, but instead of being played by Spall, he was a rat.
In 2005, he starred as Albert Pierrepoint in Pierrepoint, also known as The Lasthangman.
He had a slight change in roles in 2006, when he did the voice of Phil Collins' manager, Barry Micklethwaite, in the Grand Theft Auto: Vice City Stories.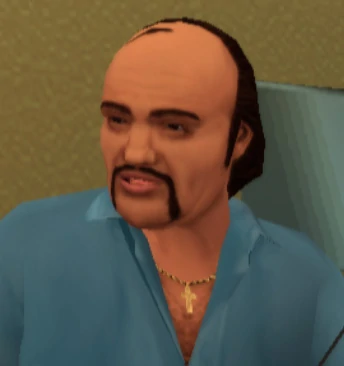 In 2007, Spall starred as Nathaniel in the live-action Disney movie, Enchanted, and then in the same year, he worked alongside Johnny Depp and Alan Rickman in the musical production from Tim Burton, Sweeny Todd: The Demon Barber of Fleet Street (3) (another of my personal favorites, though Spall's character creeps me out big time)
In 2009, he portrayed Georgie Godwin in a British TV drama called The Fattest Man in Britain. This also starred Jeremy Kyle and received high-praised reviews. (4)
In 2010, he had the honored role of Winston Churchill in the movie, The Kings Speech, which is where he shared the award for Outstanding Performance by a Cast in a Motion Picture.
In 2012, Spall had a role in the movie The Rise, also known as Wasteland. In the same year, he played Charlie Morgan in the quirky romance thriller film, Comes a Bright Day.
In 2014, Spall won the Best Actor award at the Cannes Film Festival for his portrayal of Mr. Turner. He also this year played David Irving in the film Denial. (5)
In 2019, Spall had the title role of Davies in the play Caretaker. This was performed at the Old Vic theater in London.
He portrayed Major Alistair Gregory in the acclaimed dramatic movie Spencer in 2021. Spall was shown in some psychological scenes with Kristen Stewert playing Princess Diana.
Fun Fact: Timothy Spall and Gary Oldman both portrayed Winston Churchill in two films, The King's Speech and the Darkest Hour.
Timothy Spall Videos
Timothy talks about his dramatic weight loss and explains it is no secret:
Video: Timothy Spall says there's no magic trick to his weight loss | Daily Mail Online
An interview with Timothy Spall and talking about getting his OBE:
Timothy Spall OBE character actor – Bing video
Listen to what Timothy has to say about his role in Mr. Turner
Timothy Spall Interview Mr. Turner & Film Awards – Bing video
The moment Peter Pettigrew is discovered:
Prisoner of Azkaban-Peter Pettigrew. – Bing video
If You're a Collector of all Things Potter, Check This Out: Best Harry Potter Stickers
Timothy Spall Present Projects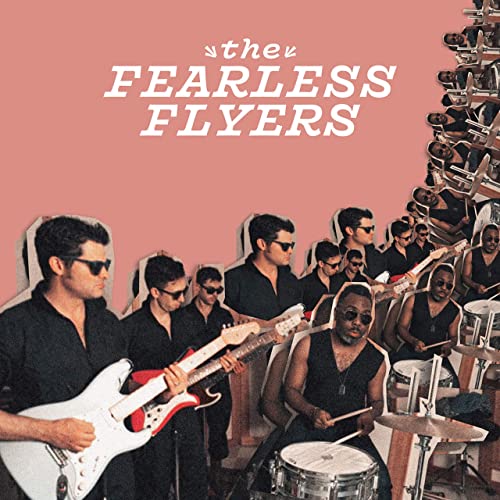 Spall has recently finished filming three movies that haven't been released yet, called Bolan's Shoes, The Pale Blue Eyes, and Fearless Flyers, and is currently filming a television series called The Sixth Commandment.
Timothy Spall Family [Spouse / Partner, Kids]
Spall married his wife Shane in 1981. The two have three children together. The youngest is Mercedes, born in 1985, then Rafe, born in 1983, now an actor; and the oldest is Pascale, born in 1976.
Timothy Spall Dating and Relationship History
It is suspected that Timothy had at least one serious relationship before his current marriage. Although it is unknown who his partner was. The couple was never engaged and never had any children.
Timothy Spall Controversies or Scandals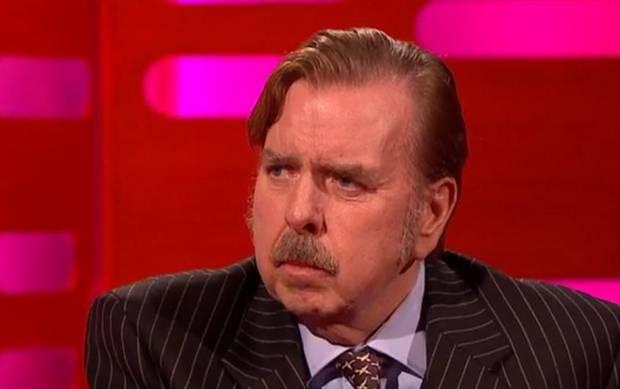 Spall was diagnosed with Leukemia the day before he was due to fly to the Cannes Film Festival with his wife, Shane. He was told he had only three days to live but made a full recovery.
Here is what Timothy had to say about his battle with cancer.
"One day, after the doctors thought I'd relapsed and were about to have a bone marrow transplant, I watched Shane pegging up the washing in the garden. She was just carrying on.
"All of a sudden, I thought, 'F*** this. I'm having people tell me I might not… live'.
"I went down there and said to her, 'I'm going to tell you something, darling. I'm not going to die. I just decided. It's tough, but I know you know I'm not."
He added: "Surviving a serious illness gives you an understanding that life is very much about other people. I don't think Turner, a genius who was obsessed with his work, did that as well as he wanted to. He tried to consider other people, but he found it incredibly hard.
"I'm lucky. I've learned that there's no point in just living for yourself."
Timothy Spall Net Worth and Career Earnings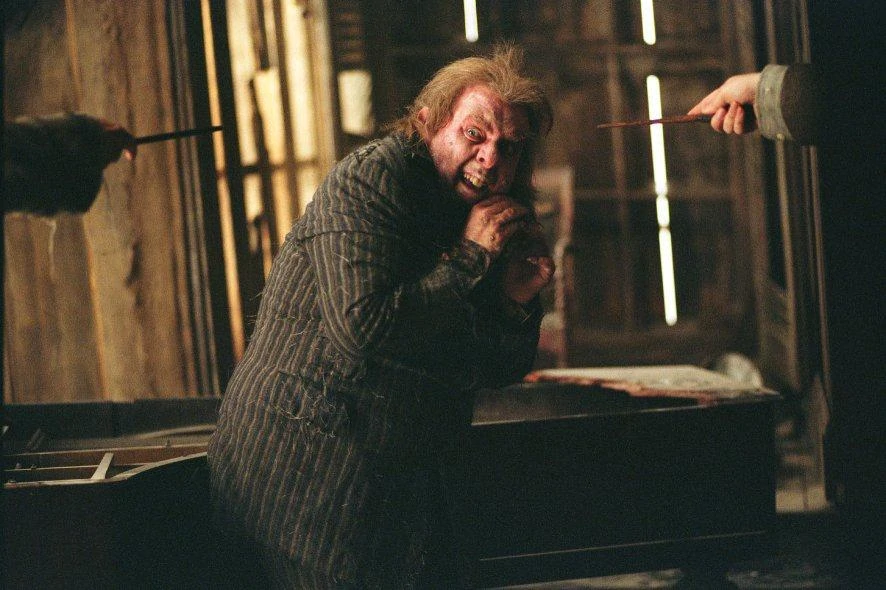 Timothy's current net worth stands at $4 – $5 Million. It is believed that he made around $60,000 from his roles in the Harry Potter movies.
Timothy Spall Real Estate & Residence History
The worth of Timothy's real estate is not common knowledge, nor is his current residence. All we know is that he lives somewhere in Forest Hill in London.
Fun Fact: He is the owner of a Dutch barge. He and his wife sailed around the British Isles as part of a British TV series called Timothy Spall: Back at Sea. (6)
Timothy Spall's Famous Quotes
"You can make as many films as you like, but if nobody wants to put them on, then what's the point?"
"You can't live your life in a state of profundity because you're never going to get anything done, and you're just profound."
"There's nothing like a bit of unemployment to kick the stuffing out of you when things are going well."
"I'm working class and want people to know I am not unintelligent and all the other cliches that come with it."
"I was always insecure about the way I looked."
"It doesn't bother me one iota that most of my career has been playing people who are not that, well, let's say people wouldn't aspire to be like them."
"Never fear being a petty fool; it means you ain't anything."
"I know I work quite hard at making people like me."
Timothy Spall Filmography & Full Credits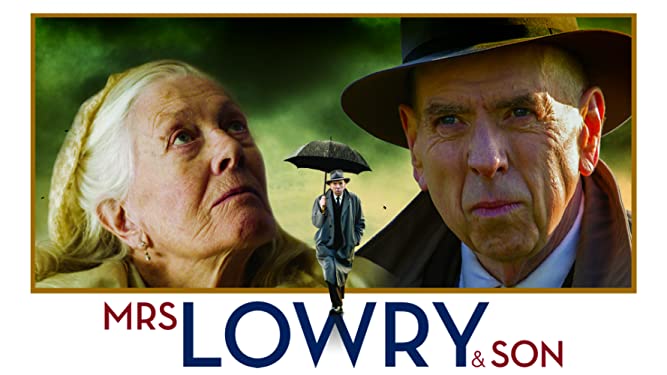 1978 – The Life Story of Baal
1979 – Quadrophenia
1979 – SOS Titanic
1981 – The Cherry Orchard
1981 – The Three Sisters
1981 – Say No to Strangers
1982 – Oliver Twist
1982 – The Missionary
1985 – The Bride
1985 – Dutch Girls
1986 -Gothic
1986 -Body Contact
1987 – The Nihilist's Double Vision
1988 – Dream Demon
1988 – Crusoe
1988 – To Kill a Priest
1988 – Journey's End
1988 – David Macauley: Pyramid
1990 – White Hunter Black Heart
1990 – 1871
1990 – The Sheltering Sky
1990 – Life is Sweet
1990 – The Tale of Little Pig Robinson
1991 till 1995 – Multiple TV dramas and series
1996 – Secrets and Lies
1996 – Hamlet
1998 – The Clandestine Marriage
1998 – Still Crazy
1998 – The Wisdom of the Crocodiles
1998 – Neville's Island
1999 – Topsy Turvy
2000 – Love's Labor's Lost
2000 – Hand's Up
2000 – Vatel
2000 – Chicken Run
2000 – Rough for Theater
2001 – Intimacy
2001 – The Old Man Who Read Love Stories
2001 – Perfect Strangers
2001 – Lucky Break
2001 – Vacuuming Completely Nude in Paradise
2001 – Rock Star
2001 – Vanilla Sky
2001 – Ivor the Invisible
2002 – All or Nothing
2002 – Last Rumba in Rochdale
2002 – Nicholas Nickleby
2003 – My House in Umbria
2003 – Eating for Two
2003 – Gettin' Square
2003 – The Last Samurai
2004 – Harry Potter and the Prisoner of Azkaban
2004 – Bosom Pals
1983 – 2004 Auf Wiedersehen, Pet
2005 – Cherished
2005 – Mr. Harvey Lights and a Candle
2005 – Pierrepoint
2006 – Harry Potter and the Goblet of Fire
2006 – Mysterious Creatures
2007 – Harry Potter and the Order of the Phoenix
2007 – Death Defying Acts
2007 – Enchanted
2007 – A Room with a View
2007 – Sweeny Todd: The Demon Barber of Fleet Street
2007 – Oliver Twist
2009 – Heartless
2009 – Desert Flower
2009 – Wake Wood
2009 – From Time to Time
2009 – The Fattest Man in Britain
2009 – 10 Minute Tales
2010 – Alice in Wonderland
2010 – Jackboots on Whitehall
2010 – Reuniting the Rubins
2010 – The King's Speech
2010 – Harry Potter and the Deathly Hallows: Part One
2011 – My Angel
2012 – Comes a Bright Day
2012 – Sofia
2012 – The Syndicate
2012 – Sinbad
2012 – Upside Down
2012 – Ginger and Rosa
2012 – The Rise
2012 – Love Bite
2012 – Room on the Broom
2013 – The Love Punch
2014 – Blandings
2014 – 9 Kisses
2015 – The Enfield Haunting
2015 – Cider with Rosie
2015 – Sucker
2015 – Fungus the Bogeyman
2016 – Alice Through the Looking Glass
2016 – Away
2016 – The Journey
2016 – Denial
2016 – Stanley, a Man of Variety
2017 – The Party
2017 – The Changeover
2017 – Electric Dreams
2017 – Finding Your Feet
2018 – Early Man
2019 – This Time Away
2019 – The Corrupted
2019 – Hatton Garden
2019 – Summer of Rockets
2019 – Mrs. Lowry and Don
2019 – Perpetual Grace LTD
2020 – It Snows in Benidorm
2020 – Grizzly II: The Concert
2021 – The Last Bus
2021 – Spencer
2021 – The Obscure Life of the Grand Duke of Corsica
2022 – The Pale Blue Eyes
2022 – Bolan's Shoes
2022 – Fearless Flyers
2023 – The Sixth Commandment
Timothy Spall's Role in Harry Potter
A Bit About Peter Pettigrew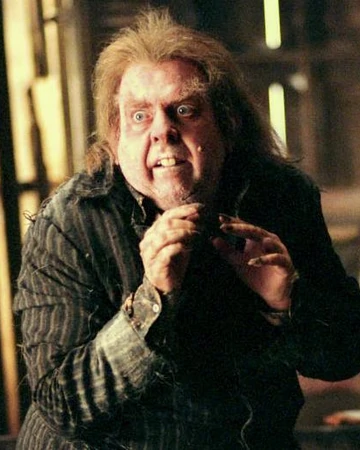 Peter was a weak boy, as he was a weak man. He did not possess any of the characteristics that most Gryffindors did. He was not brave, and he was not courageous, so it is unclear why the Sorting Hat put him into Gryffindor in the first place. Maybe the hat misjudged his admiration for Sirius and James as signs that he belonged in the same house.
He latched onto the famous students and lived derivatively through their success. Despite his oddness and lack of abilities, his friends did care a lot for Pettigrew. This is why they were even more hurt by his eventual betrayal.
Read More: Peter Pettigrew Character Bio
Thoughts and Experiences
Timothy Spall has spoken about how important it was to him to be part of a movie series that, to that generation at the time, was like a religion. He said being involved with the magical movie series was a great feeling.
He loved filming the reveal of Scabbers scene because it meant he got to work with actors who he called "the best in Britain."
What Timothy Has To Say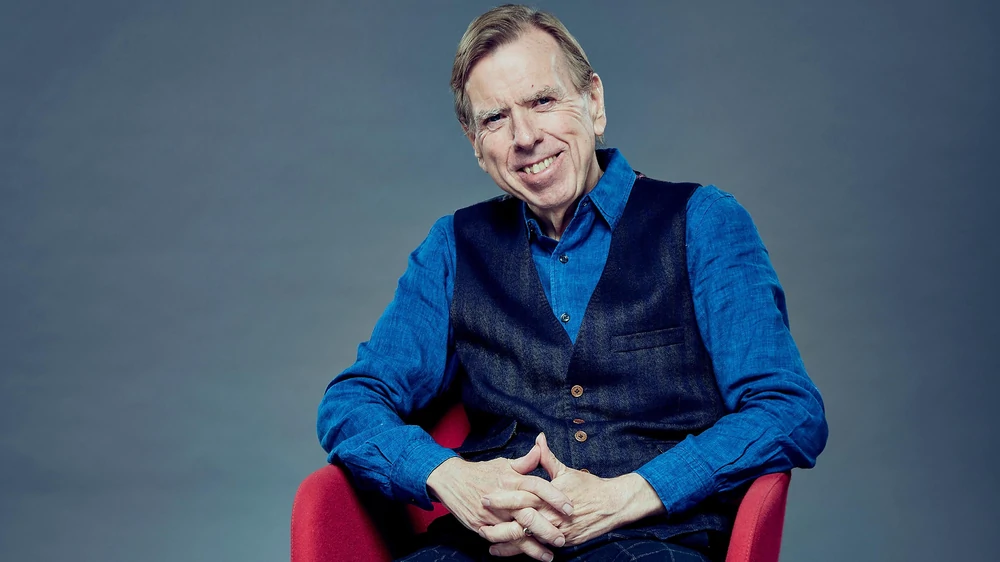 The following quote is from Timothy Spall as he explains his thoughts on being involved in the Harry Potter series with some of the best actors in Britain:
"It wasn't until afterward that I realized there was Gary, David Thewlis, Gary Oldman, Alan Rickman, and myself. All of the same generations, with Daniel Radcliffe, and all funny and playing public schoolboys, boys that go to paid school, but all from working-class backgrounds. All these are actors that I think are amongst the best in Britain, so I was rather delighted by that. Also, the fact that these are three, and Daniel was a delightful boy, a young actor then, a young man and an up-and-coming actor, that these three are not only three of my contemporaries, but three of my favorite actors and three of the people I've always felt like, 'This is great.'"
J.K. Rowling's Thoughts on Peter Pettigrew
J.K. Rowling said that Pettigrew's switch of sides was because "out of cowardice he will stand in the shadow of the strongest person." (7). She said that James and Sirius only allowed him to be their friend "in a slightly patronizing way."
FAQs
Question: How Did Scabbers End Up with the Weasley's
Answer: Percy found Scabbers when he was a young boy and kept him as his pet. He then stayed in the family and was passed down to Ron.
Read More About Percy: Percy Weasley Bio
Question: Did Timothy Enjoy Playing Peter Pettigrew?
Answer: Timothy expressed his delight after filming Harry Potter and was honored to work alongside some of Britain's best actors. (8)
Question: Is Timothy Recovered From his Illness?
Answer: Since he got the all-clear in the same year as his diagnosis (1996), he has been in remission. (9)
Bonus Read: Daphne Greengrass Bio
Research Citations