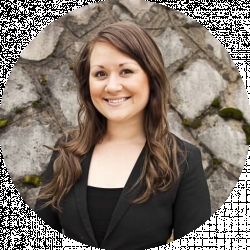 Latest posts by Lacey Jackson
(see all)
Introduction
Evanna Lynch is an Irish actress most notable for her role as Luna Lovegood in the Harry Potter series. She was a huge Harry Potter fan long before she got the role. Evanna Lynch is Irish. She was born in 1991, so she was literally the same age as all the Harry Potter characters. She grew up in Ireland. Her uncle on her mother's side is a famous literary scholar, Declan Kiberd. He is known for being a leading authority on Irish literature and lecturing on children's literature, including the Harry Potter series. She grew up and attended an all-girls Catholic School until she won the role of Luna.
Evanna Lynch Quick Facts
Full Name

Evanna Lynch

Birth Date

August 16, 1991

Birth Place

Ireland

Nationality

Irish

Gender

Female

Eye Color

Blue

Hair Color

Blonde

Height

5'2"

Family

Donal Lynch

Marguerite Lynch

Siblings

Máiréad Lynch

Emily Lynch

Patrick Lynch

Children

Billy-Ray Burton

Nell Burton

Years Active

2006 through Present

Harry Potter Character

Luna Lovegood

Other Awards

Scream Award nomination

Young Artist Award nomination

Irish Film and Drama Awards nomination

Last Updated

June 12, 2022
Evanna Lynch Career
Evanna Lynch's career started with a Harry Potter series. She was very similar to the character of Luna Lovegood, much the same as Matthew Lewis claims he was Neville Longbottom and Rupert Grint as Ron Weasley, and of course, Emma Watson was Hermione. Like just about every person cast for one of the younger roles in the films, she wasn't doing as much acting as she was just being herself.
Evanna Lynch was often singled out for her debut performance in Harry Potter and the Order of the Phoenix. She was referred to as spellbinding and perfect for the role. She continued to be a fan favorite throughout the remaining films.
After Harry Potter, she worked on a few guest star positions for British television, an indie crime drama, an indie teen comedy, stage productions of Houdini, and Irish independent dramas.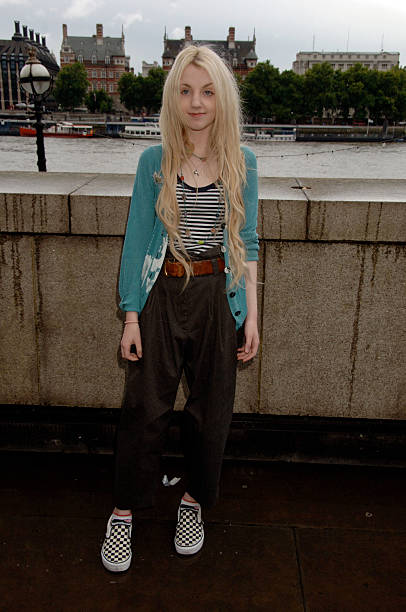 During the Harry Potter reunion, she remarked that it was nice to return to the set as an adult. As a teenager, she felt anxious and self-conscious and wished she had felt that at ease when filming. 
Evanna Lynch noted that Luna represented calmness and complete self-acceptance. She accepted everyone in the world with all their diversity. She had a deep wisdom and stillness that allowed her to avoid judgment against anyone else. I absolutely loved what she had to say about Luna, especially how it was just supposed by her own comment about wishing she had been more confident and less anxious on set. I see Luna as embodying many of the characteristics we should all aim for, primarily being so confident with who you are that you don't care what anyone else thinks or does and that you can love and appreciate everyone no matter how they treat you.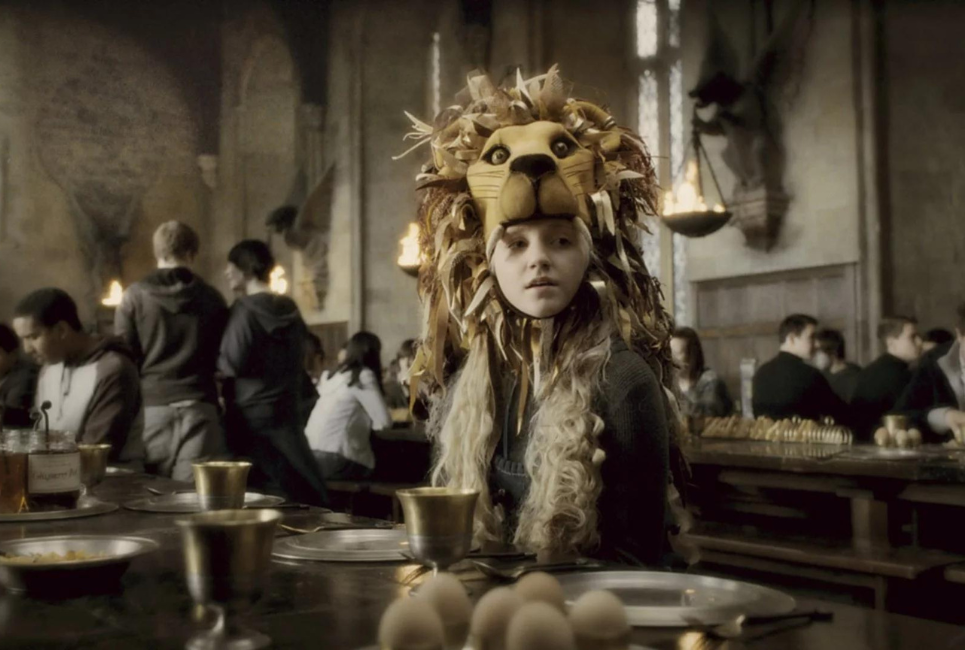 It was inspiring for her character to achieve that at such a young age. When I was at school, I remember only a handful of students were confident in themselves and had no judgment towards others. As a teenager riddled with the same type of anxiety as multiple Harry Potter cast members, I didn't understand why they were so different. As an adult, I think back on how lucky they were.
Evanna Lynch Personal Life
Evanna Lynch has her own website where she continues to collect all of her creative pursuits in a single place. Rather than try to keep track of different types of social media, she has her writings in the journal section, her podcast, her gallery for photos, and her vegan activism all in one place. 
Evanna Lynch runs a beauty subscription company with two of her friends called Kinder Beauty. It's a beauty company that doesn't test products on animals and is designed for vegans, vegetarians, and anyone who disapproves of animal testing. 
She has done a great deal of charity work for multiple sclerosis in Ireland and participated in fundraisers and contributions to support same-sex marriage in the United States. She is also an ambassador for the charity Lumos, run by JK Rowling alongside fellow co-star Bonnie Wright. They have traveled together to Haiti to learn why so many children were in orphanages and helped reunite children with their families.
On her Instagram, you can find information about her latest book, The Opposite of Butterfly Hunting. I stumbled upon one of her posts earlier this year, and it was already dated. I knew little about the actress, but this post struck a chord. She was drafting her book. It was her covid project. She thought getting the book deal would be the hardest part, but once that was done, she would submit it, it would go through one round of editing, and everything would be complete. 
The post contained a beautiful picture looking out a cottage window which happens to be her workplace. In this post, she remarked on how devastated she had been when her draft was sent back to her multiple times. It didn't represent any kind of failure, but it was not what she had expected from the process, so it felt like a failure. She had to work hard to bring herself back to a happy place and not let all of the red lines, so to speak, leave her feeling like a failure. As a writer, I knew exactly how she felt because I had been in that position many times, thinking that one draft or one round of edits would be enough to call the project a success, only to find that months and sometimes years later, there were still mistakes and still changes to be made. I admired her honesty, particularly about how she had to work diligently not to let the comments make a home in her heart and poison her perception of herself.
Evanna Lynch Film History
After the Harry Potter films, Evanna Lynch moved to Hollywood to continue her acting career. She was cast in a handful of films and television shows. 

| | |
| --- | --- |
| 2007 | Harry Potter and the Order of the Phoenix |
| 2009 | Harry Potter and the Half-Blood Prince |
| 2010 | Harry Potter and the Deathly Hallows: Part 1 |
| 2011 | Harry Potter and the Deathly Hallows: Part 2 |
| 2012 | Sinbad |
| 2012 | Apex |
| 2013 | Monster Butler |
| 2013 | G.B.F. |
| 2014 | It Don't Come Easy |
| 2014 | Dynamite: A Cautionary Tale |
| 2015 | Danny and the Human Zoo |
| 2015 | My Name is Emily |
| 2018 | Dancing with the Stars |
Evanna Lynch Trivial and Fun Facts
During the 20th anniversary HBO special, Evanna Lynch noted that when she auditioned for the role of Luna Lovegood, it was a few years after the majority of the films had already been released, so she had watched all of these characters on the screen, and grown up with them. When she auditioned alongside Daniel Radcliffe, she was so distracted by the fact that she was seeing him in real life and fell into her old routine of simply watching the actors on stage that it took her a few extra seconds to remember she was actually auditioning and had to deliver lines. It was this kind of dreamy forgetfulness and delayed response that ended up solidifying her casting as Luna Lovegood.
Evanna Lynch named her cats after Harry Potter characters, including Dumbledore, Crookshanks, and Luna.
Evanna Lynch likes to make beaded jewelry. The radish earrings that she wore in Harry Potter and the Order of the Phoenix and the bracelet she wore in Harry Potter and the Half-Blood Prince for things she made herself.
When Evanna Lynch was younger, she was hospitalized for anorexia. She spent two years being treated and regularly wrote letters to JK Rowling. She received a handwritten response from JK Rowling, one of the very few people who can make that claim. JK Rowling counseled her by stating that anorexia was destructive and not creative, which helped Evanna Lynch on her path to recovery. Because she was hospitalized, she worried that she would miss the morning of the release of the fifth Harry Potter book, but JK Rowling arranged for her to receive a signed copy the day she was released from the hospital.
Evanna Lynch Appearances in Harry Potter Films
Her appearances in the films include:
Harry Potter and the Order of the Phoenix

Harry Potter and the Half-Blood Prince 

Harry Potter and the Deathly Hallows: Part 1

Harry Potter and the Deathly Hallows: Part 2

JK Rowling: a year in the life (although the actress is not present, the character is merely mentioned)
Evanna Lynch Quotes
"Don't ever give up. Don't see the obstacles, just the way around them. For me of course it looked improbable, but not impossible. So long as there was a way, I would not be discouraged. 
"I don't want to know what they think of me- there is always going to be someone who won't like it and that'll just upset me so, if I'm happy with it, it just matters if I've done my little vision."
Evanna on why people like Luna:
"People like her because she's like a breath of fresh air. Because in the fifth book it gets so dark and Harry's always cross and then every time Luna comes in all the tension goes and she makes you laugh because she's so funny and really honest. I don't know how much I'm like her, there are some similarities but I'm more determined than her."
"Luna Lovegood taught me to believe and that being yourself is way more interesting than being someone else." 
Evanna on why the world of Harry Potter is so magical:
"Sometimes I'm stressed and I'm sick of things and I need to forget about them for a while, so in Harry Potter you're taken to this wonderful imaginary world where everything is so different."
FAQs
How Old was Evanna Lynch During Harry Potter?
Evanna Lynch signed on for the role of Luna Lovegood when she was 14. 
Did Evanna Lynch Dye her Hair for Harry Potter?
Yes. She already had blond hair but it was dark blond. She had it bleached just like Tom Felton. 
Was Evanna Lynch a Harry Potter Fan?
Evanna Lynch was arguably one of the biggest Harry Potter fans. Out of all the films that have ever been made this was one of the few we're almost all of the main characters were fans of and identified with the role in which they were cast. Evanna Lynch was such a huge fan that she had been corresponding with JK Rowling for years before the last few books were released.  She also named her pets after Harry Potter characters and kept in touch with many of her Harry Potter co-stars. 
====
Research Citations
Harry Potter 20th Anniversary: Return to Hogwarts, Family film/Documentary. 2022.
IMDB. Harry Potter Full Cast. https://m.imdb.com/title/tt0926084/fullcredits/cast
Rowling, J.K. Harry Potter and the Sorcerer's Stone. New York: Scholastic, 1999. Print.
Rowling, J. K. Harry Potter and the Chamber of Secrets. New York: Scholastic, Inc., 2000.
Rowling, J. K. Harry Potter and the Prisoner of Azkaban. New York: Arthur A. Levine Books, 1999.
Rowling, J. K. Harry Potter and the Goblet of Fire. New York: Scholastic, 2002.
Rowling, J. K. Harry Potter and the Order of the Phoenix. New York: Listening Library, 2003.
Rowling, J. K. (2010). Harry Potter and the Half-Blood Prince. London: Bloomsbury. Chicago (Author-Date, 15th ed.) Rowling, J. K. 2010.
Rowling, J.K. Harry Potter and the Deathly Hallows. New York: Arthur A. Levine Books, 2007.
Continue reading: