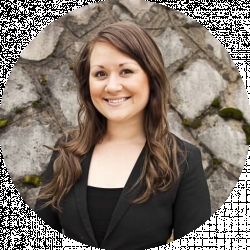 Latest posts by Lacey Jackson
(see all)
Matthew Lewis is a British actor famed for his role as Neville Longbottom. He has lived a quiet life similar to Neville Longbottom, starring in all of the Harry Potter films alongside his fellow cast members and doing a few television spots in between, primarily for British television.
He quietly got engaged and married just a few years ago and has continued to live a happy life, settling down with his wife, almost the same way as the fictional Neville Longbottom settled down with his wife (no children) and continued his career.
Some might say Neville Longbottom was inconsequential, bumbling about and constantly tripping over his self-doubt, but I found him earnest. Matthew Lewis displays that same quiet, genuine behavior, shy, yes, but always looking to improve himself and make a difference.
Matthew Lewis Quick Facts
Full Name: Matthew Lewis
Birth Date: June 27, 1989
Birth Place: Great Britain
Nationality: British
Gender: Male
Eye Color: Blue
Hair Color: Brown
Height: 6′
Family: Adrian Lewis, Lynda Needham
Siblings: Anthony Lewis and Chris Lewis
Children: None
Partner / Spouse: Angela Jones
Years Active: 1995 through Present
Harry Potter Character: Neville Longbottom
Other Achievements: Honorary Masters of Arts degree from Leeds Metropolitan University in 2012
Last Updated: June 8, 2022
Matthew Lewis Career
Matthew Lewis's career started very early. He started acting as a very young child, at least half a decade before the Harry Potter films were cast. Almost all of the key characters were played by children who had already made it onto the British television scene.
However, his career blossomed when he took on the role of Neville Longbottom. Like so many characters, the actors were children, and while they had played one or two rules before, they were relatively new.
It wasn't until they had scenes with some of the more established actors in Britain like Maggie Smith, Emma Thompson, Ralph Fiennes, and Alan Rickman that they started to ask questions about their craft and learn from the people around them so that they could improve.
In the 20th anniversary film, Matthew Lewis remarked on the uniqueness of his opportunity to play Neville because he, like Neville, was always afraid to raise his hand in school and wasn't particularly brave. However, Neville's character became immensely important, proving throughout his coming of age story that anyone, no matter how shy or insecure, can be brave. 
Matthew Lewis Personal Life
Matthew Lewis was born in Leeds and raised as the youngest of three boys. After attending Catholic School, he started his career famously after being cast in the Harry Potter series as Neville Longbottom. 
While he was at school Matthew Lewis was a shy student. As I said, he seems to be the character of Neville Longbottom. Most of the students seem to be, in many ways, similar to the characters they portrayed in Harry Potter. Matthew Lewis was shy. He wasn't as pudgy as people might think but instead was forced to gain and maintain weight for his role of Neville.
I can't imagine that, as a child, he was too upset that he got to eat whatever he wanted. Matthew wasn't great at school; he was short, chubby, and shy. He claims that he is mediocre at many things; he isn't terrible, but he doesn't excel. Like Neville, he grew up and became more confident. Matthew doesn't think he is as courageous as Neville, but he nevertheless became a stronger individual. 
Out of everything he's done in his personal life, he is perhaps most famous for modeling underwear as an adult. This was shocking to fans everywhere who would come to love him with the adorable, pudgy baby fat in the role of Neville Longbottom. Most fans, and even some of his co-stars like Emma Thompson, didn't realize that he wore a fat suit for most of the later films. He lost the fat suit officially in the film Harry Potter and the Deathly Hallows: Part 2 because it was presumed that Neville, living in hiding, would have thinned out. 
He met his future wife in 2016 during a Celebration of Harry Potter event at Universal Studios. Angela Jones was the VIP event manager for the event and the resort. They married in Italy two years later, in May of 2018. 
His Twitter feed (And be careful here because there are multiple people with the same name who post pictures and videos of the actor who portrayed Neville Longbottom in an attempt to trick you into believing that is his Twitterfeed when it isn't) indicates a close friendship with Tom Felton, the actor who played Draco.
They regularly support one another, seeing each other in plays and theatrical productions and even engaging in a Nintendo Sports competition. In case you were wondering, Tom Felton beat Matthew Lewis despite Matthews's desperate attempts for rematches and a future win.
Matthew Lewis Film History
Matthew Lewis has performed for theatrical Productions in his adulthood, on television, and in movies. He has done all three exceptionally well. If you are interested in his short films, upcoming appearances, or production schedule for current and previous works, he posts all of that on his Twitter feed. 
Movies
Matthew Lewis got his first film break with Harry Potter and the Philosopher's Stone in 2001. He continued to portray Neville Longbottom every other year until 2011. After that, he had small parts in films like The Night of the Loving Dead, Wasteland, Me Before You, and Terminal. He was also part of the HBO special for the 20th anniversary of Harry Potter.
In an interview for Me Before You (looking incredibly dapper, as always), Matthew Lewis emphasized that the film brings forth a lot of controversial issues that serve as parliamentary elephants in the room. And while he goes on to explain how lovely his co-star was, the former Khaleesi from Game of Thrones, what struck me was that he read the book before taking on the role. 
As a personal aside, I find it very frustrating to be a fan of a book or a series and watch it be converted into film portrayed by actors who have never read it. Harry Potter represented one of the few times that almost all actors, at least the children, had read the books and personally identified with a given character before they auditioned and took on the roles.
Matthew Lewis identified as Neville, and Rupert Grint identified as Ron stating that he loved Ron's character the most. Of course, Emma Watson was a self-declared Hermione who wanted the part so badly that she knew her parents were concerned about what they would do if she didn't get it. Even though it was just a footnote in his conversation, I was delighted to hear that Matthew Lewis took the time to continue reading books for scripts to better personify his characters.
Television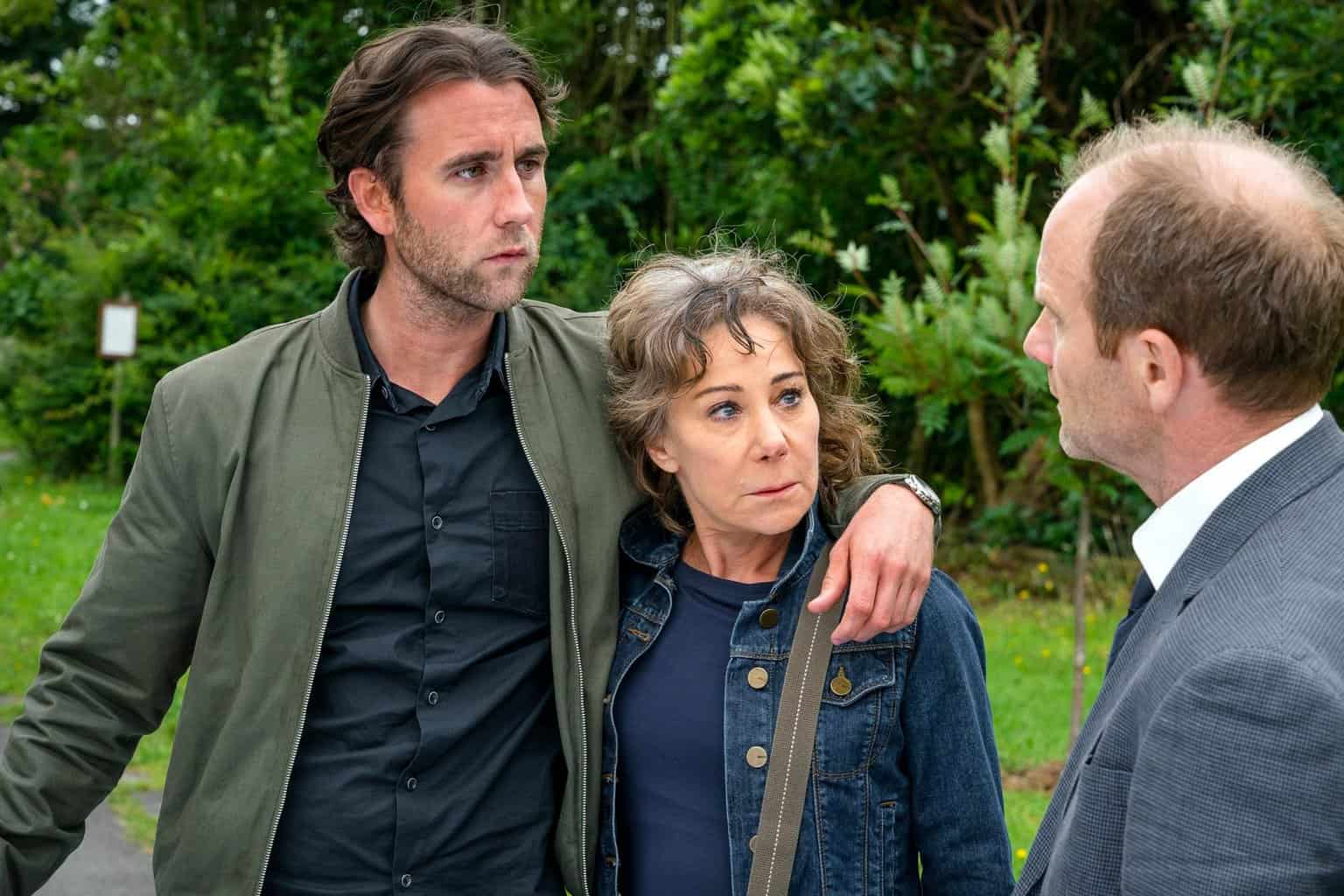 Matthew Lewis got his start in 1995 in a small part for Some Kind of Life. The following year he was in Dalziel and Pascoe. By 1999 he was cast in Heartbeat, then Where the Heart Is. He had small roles throughout the course of the next few years during his time filming the Harry Potter series. 
Theater
Matthew Lewis has been in for theatrical performances. He was a part of the stage production for 2016 Unfaithful, the 2012 West End stage production of Our Boys, the tour production of Agatha Christie's Verdict, and a Harry Potter skit which was filmed during the production of the fourth movie titled the Queen's Handbag.
Matthew Lewis Trivial and Fun Facts
When Matthew Lewis took the Pottermore sorting quiz, it put him in Hufflepuff. 
Matthew Lewis is a huge fan of The Beatles. He is such a big Beetles fan that his favorite album changes based on his mood and his season, with different albums being his top pick for summer vs. winter. During filming for the final Harry Potter, Matthew Lewis, among his co-stars Jason Isaacs, and Mark Williams, would sit for hours getting their makeup done together.
They would play music together. Matthew Lewis liked the Beatles, while Mark Williams liked David Bowie. So Matthew Lewis would fill the room with fun facts about the Beatles whenever the older men demanded a change of music.
Prior to the 20th-anniversary filming, Matthew Lewis tried to go back and re-watch all of the Harry Potter films and said he got about halfway through before he couldn't watch anymore. He meant nothing disparaging by it but simply that to him. It was like watching a set of home movies where he was stuck watching himself grow up. It was nonetheless a lovely experience that shaped who he is. However, he doesn't sit down regularly (like all of us fans do) and watch through all the movies (annually, *cough* for some of us fans out there). 
The transformation of the character Neville Longbottom has earned a unique term called the Neville Effect. The Neville Effect refers to people or characters who start out as odd nerds and then turn into beautiful males or females later.
Matthew Lewis is a huge Leeds United fan and always has been. He currently lives in Florida, where he stated it is hard to be a Leeds sports fan because it is challenging to find matches on TV. However, he found solace in a bartender in Orlando who nurtured a soft spot for Leeds and played the matches in a private salon upstairs.
Matthew is surprisingly informed about sports (unlike Neville), and I imagine that if there was a Quidditch match, while Neville's gran wouldn't allow him to go, Matthew Lewis certainly would. Matthew Lewis even hosts a weekly Leeds United podcast with two friends. You can listen weekly on sites like YouTube. 
Matthew Lewis narrated the audio version of the book "Too Many Reasons to Live" about Rob Burrow. 
Matthew Lewis Appearances in Harry Potter Films
Matthew Lewis appeared in the following Harry Potter films:
Harry Potter and the Philosopher's Stone 

Harry Potter and the Chamber of Secrets 

Harry Potter and the Prisoner of Azkaban

Harry Potter and the Goblet of Fire

Harry Potter and the Order of the Phoenix

Harry Potter and the Half-Blood Prince

Harry Potter and the Deathly Hallows – Part 1

Harry Potter and the Deathly Hallows – Part 2
Matthew Lewis Quotes
Matthew Lewis about his final scene against Lord Voldemort:
"I was nervous. I was thinking, 'Gee, he's Ralph Fiennes. What an amazing actor, and I can have this scene with him.' But I enjoyed it, you know. That's what I got into acting to do – to push myself and see if I can do these things."
Matthew Lewis about how important his character of Neville is:
"I think a lot of people can relate to that school is pretty lousy for a lot of people, and it just shows that you don't have to be perfect, and you can still be a hero."
Matthew Lewis about the success of Harry Potter:
"One of the crucial things to the story of 'Harry Potter's success is just how well everyone got on. There were never any problems with anybody."
FAQs
Question: What Happened to Matthew Lewis?
Answer: During the pandemic, Matthew Lewis made headlines for a series airing on PBS following the dramatization of a best-selling author and veterinarian from Yorkshire in the 1930s.
Question: How Old was Matthew Lewis in Harry Potter?
Answer: Matthew Lewis was 12 years old when they started filming Harry Potter. 
Question: Where Matthew Lewis's Teeth Real in Harry Potter?
Answer: Matthew Lewis wore fake teeth for his role as Neville Longbottom. He was also required to plump himself up for his role adding to the shock fans received in his adulthood when he revealed himself to be a stunningly fit model.
====
Research Citations
IMDB. Harry Potter Full Cast. https://m.imdb.com/title/tt0926084/fullcredits/cast
http://www.snitchseeker.com/harry-potter-news/matthew-lewis-to-receive-honorary-master-of-arts-degree-from-leeds-metropolitan-uni-90209/
Harry Potter 20th Anniversary: Return to Hogwarts, Family film/Documentary. 2022.
Rowling, J.K. Harry Potter and the Sorcerer's Stone. New York: Scholastic, 1999. Print.
Rowling, J. K. Harry Potter and the Chamber of Secrets. New York: Scholastic, Inc., 2000.
Rowling, J. K. Harry Potter and the Prisoner of Azkaban. New York: Arthur A. Levine Books, 1999.
Rowling, J. K. Harry Potter and the Goblet of Fire. New York: Scholastic, 2002.
Rowling, J. K. Harry Potter and the Order of the Phoenix. New York: Listening Library, 2003.
Rowling, J. K. (2010). Harry Potter and the Half-Blood Prince. London: Bloomsbury. Chicago (Author-Date, 15th ed.) Rowling, J. K. 2010.
Rowling, J.K. Harry Potter and the Deathly Hallows. New York: Arthur A. Levine Books, 2007.
Continue reading:
A Comprehensive Alan Rickman Bio Guide