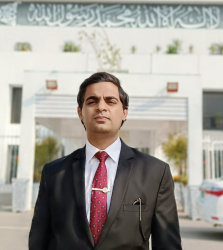 Latest posts by Boo Ali Khan
(see all)
"If people want to know who I am, it is all in the work."
-Alan Rickman.
An artist's identity is in his art. Alan left bits and pieces of himself in his art for us to find who he was. And I found the answer, he was a gem. A gem we lost too soon!
Alan Rickman, a British actor, and director, popularly known for his role as Hans Gruber from Die Hard and Severus Snape from Harry Potter, was a man with a brain of a genius and a heart of Gold! And it would not be surprising to any of his fans that Alan Rickman's career ran for more than four decades. During which he made several contributions to the film and art industry, which will always be remembered.
A fine actor of his age, a generous, kind, and loving soul, it is what Alan was. This Alan Rickman bio guide is a tribute to his memory and a recollection of his greatness.
Quick Facts
Full Name: Alan Sidney Patrick Rickman
Birth Date: 21st February 1946
Birth Place: Hammersmith, London, England
Nick Name: Alan Rickman
Death Date: 14th January 2016
Age when Harry Potter Series Starts: 55
Zodiac Sign: Pisces
Siblings: David and Michael (Brothers), Sheila (Sister)
Children: None
Spouse: Rima Horton
Most Memorable Moment in Harry Potter
1: The Murder of Albus Dumbledore
2: Professor Snape's death
3: Saving Harry during the Quidditch game
4: Saving Harry, Ron, and Hermione from Lupin in his Werewolf form
Alan Rickman's Parents, Birthplace, and Childhood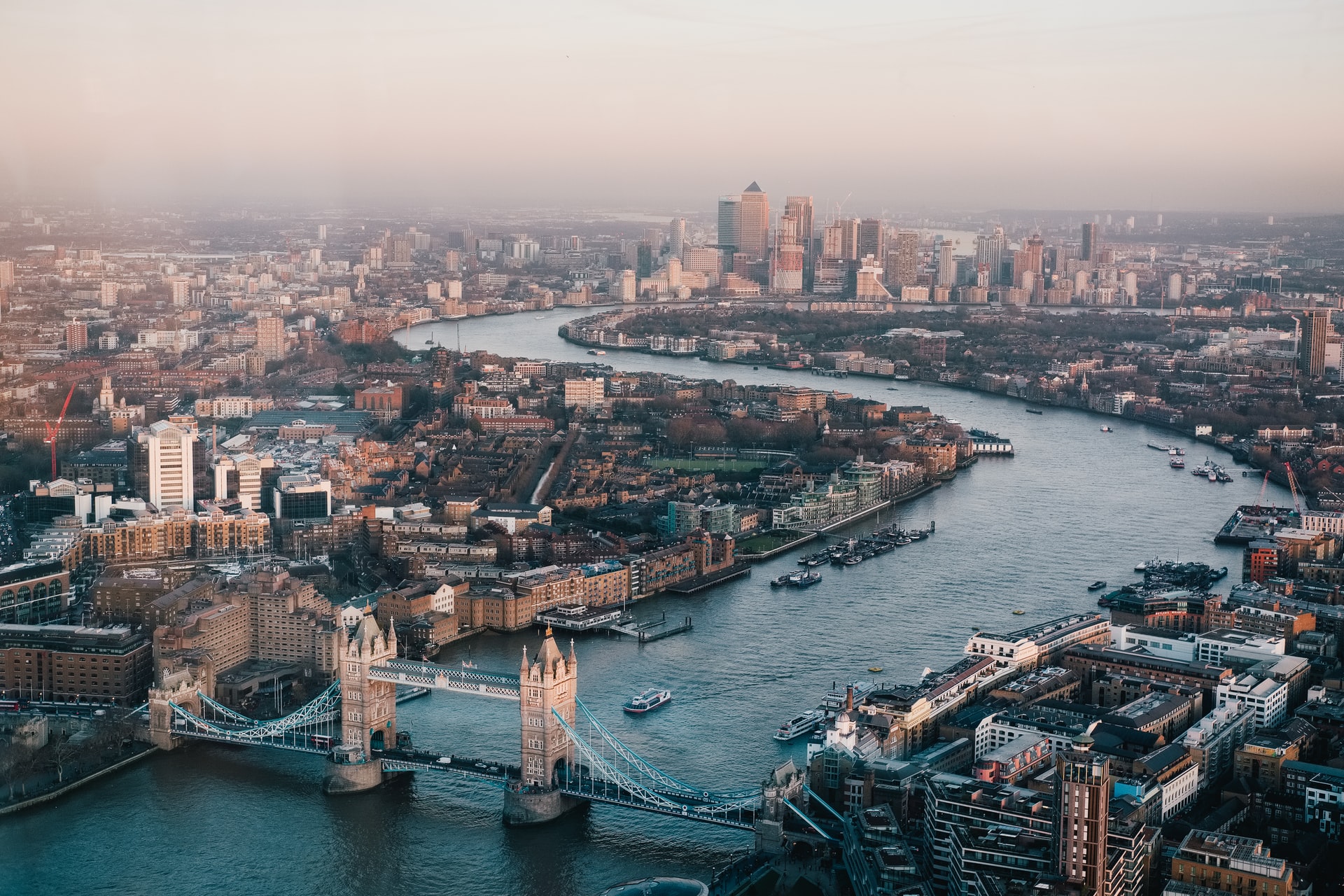 Alan Sidney Patrick Rickman, a.k.a Alan Rickman, was born on 21st February 1946 in the Acton area of London. He had a humble beginning. His mother, Margaret Doreen Rose, was a Welsh housewife and his father, Bernard William Rickman, was an English factory worker. But unfortunately, his father left this world when Alan was only 8.
Alan was born with a tight jaw, a disability that didn't favor him in his childhood but became his identity in his acting career. After all, Professor Snape was known for his monotonous and scary tone!
Alan was a shy kid and never intended on becoming an actor. But we all know how that went. He was, however, skilled in calligraphy and watercolor painting. Talk about an artist-in-the-making.
Interestingly, Alan once mentioned that he could speak Welsh and Irish fluently but was never asked to during his acting career. Missed Chance? Maybe.
Alan was bullied about his voice by his teacher in Drama school, who said that he sounded like he was singing "the back end of the drainpipe." Ironic, no?
Early Education
Alan was always an artistic child. He attended West Acton First School, from where he moved to Derwentwater Primary School in Acton. Owing to his extraordinary creative capabilities, he won a scholarship to Latymer Upper School in London. This was the place where his interest in Drama sparked.
Our mighty Professor then went on to study at Chelsea College of Art and Design. Which gave him many things, the love of life being one of them. He studied Graphic Designing and once mentioned that he didn't consider attending Drama school at 18 a sensible thing. Life surely had other plans for him.
Life Before Acting
Alan started his professional career as a Graphic Designer. He opened a studio with his friends named "Graphitti," an experience he called "A constant financial tightrope." Somewhere back in his mind, he always knew that he wanted to act, but things were moving in different directions. He finally decided to give acting a chance. And we all are thankful to him for taking this leap of faith.
Training
Alan entered the world of acting in his late 20s. He followed his dreams and attended the Royal Academy of Dramatic Arts from 1972 to 1974. And of course, this was the beginning of an acting career that lasted more than forty years.
Beginning of an Acting Career: (His Initial Works)
Alan began his acting career in theatre, and it remained his first love throughout. He worked with different theatre groups, including Royal Court Theatre and Court Drama Group.
He then went on to work with Royal Shakespeare Company, where he got his first major role in The Barchester Chronicles in 1982.
Die Hard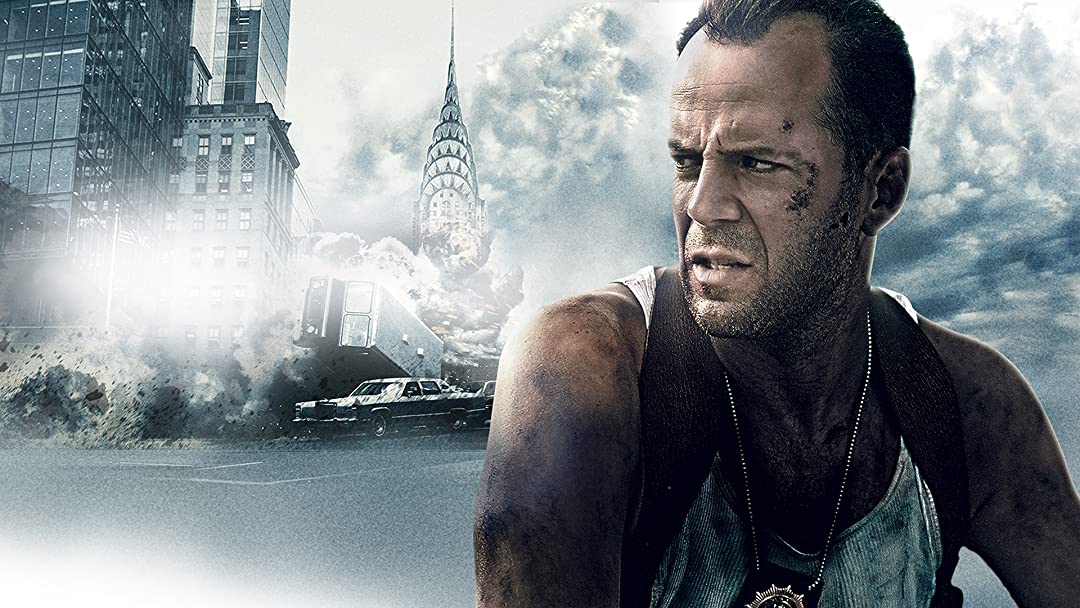 Alan made his big-screen debut in 1988 with a critically acclaimed movie, Die Hard. He smashed the role of the German terrorist Hans Gruber, for which he still receives praise from audiences and critics. Alan's villainous character became his identity. And even though I love him as Professor Snape, his acting in Die Hard was what made me a fan.
You might want to know that Alan once mentioned that he only got the role in Die Hard because he "came cheap." They were already paying Bruce Willis enough and couldn't afford other "expensive" actors.
Other Notable Works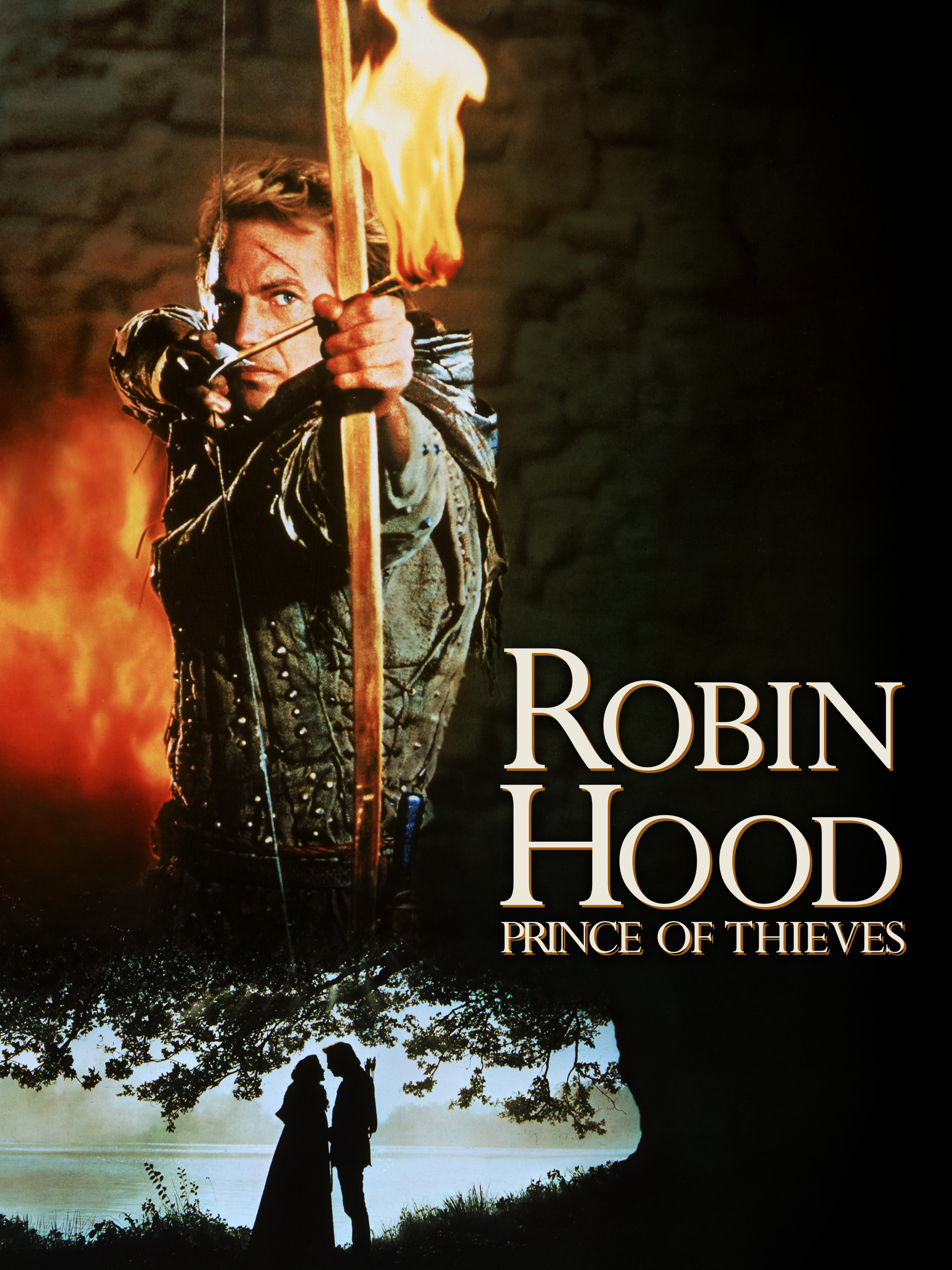 His other notable works included playing Sheriff of Nottingham in Robin Hood: Prince of Thieves in 1991. Playing the villain had become his identity by then, but that was how we always liked our hero.
In Truly, Madly, Deeply (1991), Alan broke the stereotype by playing the romantic lead, and his performance was just outstanding.
Alan's breakthrough on television was with Rasputin: Dark Servant of Destiny. He played the role of Rasputin, and to date, this is the series that made him win the most awards, including a Golden Globe and Prime Time Emmy Award. In my opinion, Alan would have worked well with Boney M. I mean, who wouldn't have wanted the tango of the best acting and the best voice in our favorite Rasputin song!
Alan continued appearing in movies and was doing theatre alongside, something he enjoyed the most. He made his comedic debut with sci-fi parody Galaxy Quest in 1999.
The 21st century offered its blessing, and we were finally lucky enough to see Alan Rickman as Severus Snape in Harry Potter in 2001.
Life As Professor Snape (2001-2011)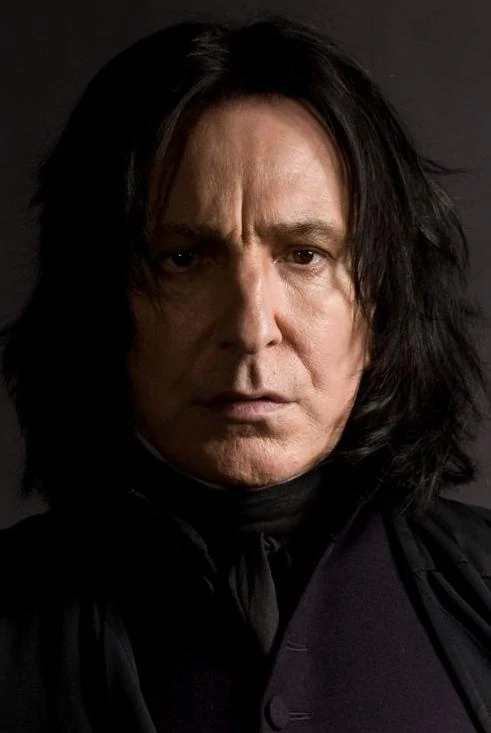 By now, we all believe J.K. Rowling must have written the character of Professor Snape while watching Alan's previous movies. Only Alan was meant to be the lovable (coughs) Professor Snape (literally), and we got to see a legendary actor playing a legendary role.
Alan nailed the role so perfectly that it became his identity. His portrayal of a stern, rigid, condescending, rude, yet somehow caring Snape received much love and praise from everyone, whether they were Harry Potter fans or not.
Snape's character didn't develop much in the first four movies. And Alan even mentioned that he almost lost interest in it. Rowling, however, convinced him to stay by letting him in a little secret about Snape's fate.
Being a fan of Alan allows me to say that he was nothing like Snape in real life. He was kind, caring, loving, charming, and generous. He loved kids, which was evident when a kid with cancer visited the sets of Harry Potter and conveyed his wish to be a part of the series. Alan Snaped around and advised the director to cast the boy as an extra in one of the scenes.
He appeared in all 8 movies of the Harry Potter Franchise from 2001 to 2011. The movies were a huge success, garnering billions in revenue. Kenneth Turan applauded Rickman, "as always, makes the most lasting impression." His acting was regarded as worthy of Oscar, and there is no doubt about that.
It will be heartbreaking to not see Professor Snape at the reunion-special Harry Potter 20th Anniversary: Return to Hogwarts in 2022. I wish the Ministry of Magic could do something about it. What even is Harry Potter without the Potions Master?
A life-long of Acting and Acting!
Alongside Harry Potter, Alan kept working on other movies and theatres. And even produced "My name is Rachel Corrie." A project that got halted initially but became a massive success due to Alan's persistence.
In 2003, Alan appeared in d Curtis's modern class Love Actually along with Emma Thompson. He played the role of his foolish husband, and we got to see his goofy and adorable side. Quite a change from seeing him as Snape.
His other notable works included The Hitchhiker's Guide to the Galaxy (2005), Snow Cake (2006), and Perfume: The Story of a Murderer (2006).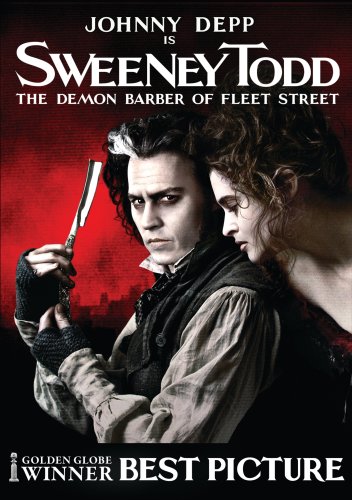 My favorite Time Burton movie has to be "Sweeney Todd: The Demon Barber of Fleet Street," featuring Johnny Depp and Alan in the role of Judge Turpin.
Some of his last works included directing and starring in A Little Chaos in 2014, alongside Kate Winslet and Stanley Tucci. This movie received mixed reviews from critics. Some even say it was "Stylish and well-acted without ever living up to its dramatic potential."
His last onscreen performance was in Eye in the Sky in 2015.
Other Achievements
Alan was twice nominated as one of the 100 Sexiest Stars in film history and the "Top Ten Movie Stars of All Time" in 1997 by Empire.
The Guardian gave Rickman an "honorable mention" in a list of the best actors who never received an Academy Award. Well deserved indeed.
Alan also served as a council member and later as vice-chairman and a member of the artistic advisory of the Royal Academy of Dramatic Arts.
Personal Life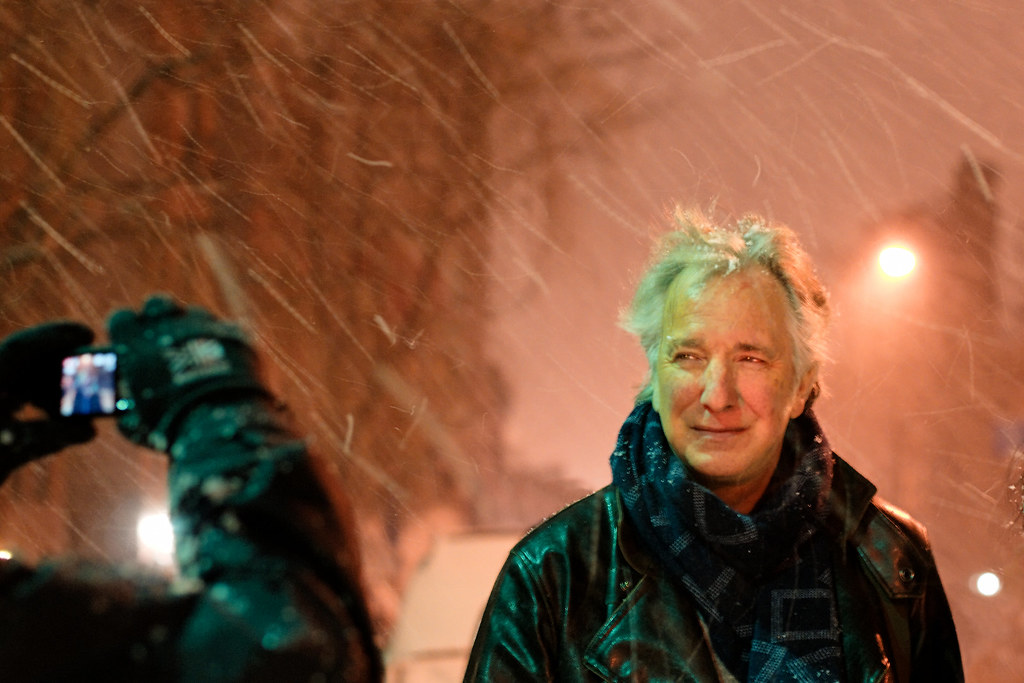 The beginning of Alan's real-life love story wasn't much different from Snape's (fortunately, the ending was). He met his life-long love, Rima Horton, when he was just 19 studying at Chelsea College of Art and Design. It was a teenage romance that lasted for life, and this couple was an accurate depiction of till death do us part. Their love story continued for almost half a century. However, interestingly, they married quite late, i.e., in 2012.
Rima was a Labour Party councilor, and she also served as a professor at Kingston University. I have to say both professors made an intelligent and hard-working couple.
Alan loved and adored his wife and never missed a chance to praise her at public gatherings. He once mentioned
"She's incredibly tolerant. Possibly a candidate for sainthood."
After all, living with Professor Snape would bring anyone to sainthood, wouldn't it?
Social and Political Life
Rickman's political affiliations were with Labour Part (obviously). He was an honorary president of the International Performers Aid Trust and a patron for Saving Faces. He even worked with Oxford students to raise funds for refugee children. And now, I can undoubtedly say he could never be a Death Eater.
Even his work in My Name is Rachel Corrie was to pay tribute to a US activist who got killed by Israeli Forces.
Death
Our dear Professor left us on the unfateful day of 14th January 2016. In August 2015, he suffered a stroke. And at the hospital, he was given the unfortunate news that he had Pancreatic cancer. This news came as a surprise to both Alan and his family. But he didn't disclose his illness to the world. As he wanted the world to remember him as the jolly Alan Rickman who had lived a great life and didn't hesitate to follow his dreams.
Alan succumbed to cancer soon after the diagnosis. But, he was a fighter who fought against cancer till his last breath. And we would never expect any less from him.
Legacy
Alan's sudden demise came as a shock to his fans and friends. His fans paid tribute to him by creating a memorial under the famous 9 3/4 platform signboard at London King's Cross railway station. This was not where his journey began, but this was from where a whole generation knew him. It was a perfect tribute to Professor Snape.
Following his death, tributes from his friends and co-stars flooded the internet, and people couldn't believe he was gone. His memories were cherished, and I did not find anyone other than with kind words for him.
"He was so kind and generous in the moments he wasn't Snaping about." – Evanna Lynch.
"That voice, that persona. There's hardly anyone unique anymore. He was unique."
-Johnny Depp.
I couldn't agree more with Depp. He was unique. He was our childhood, and his death felt like a personal loss, which I still haven't recovered. And now, sitting at my table writing about him and cherishing his memories makes me sad more than ever.
Alan Rickman's Appearances in Films
Main Leads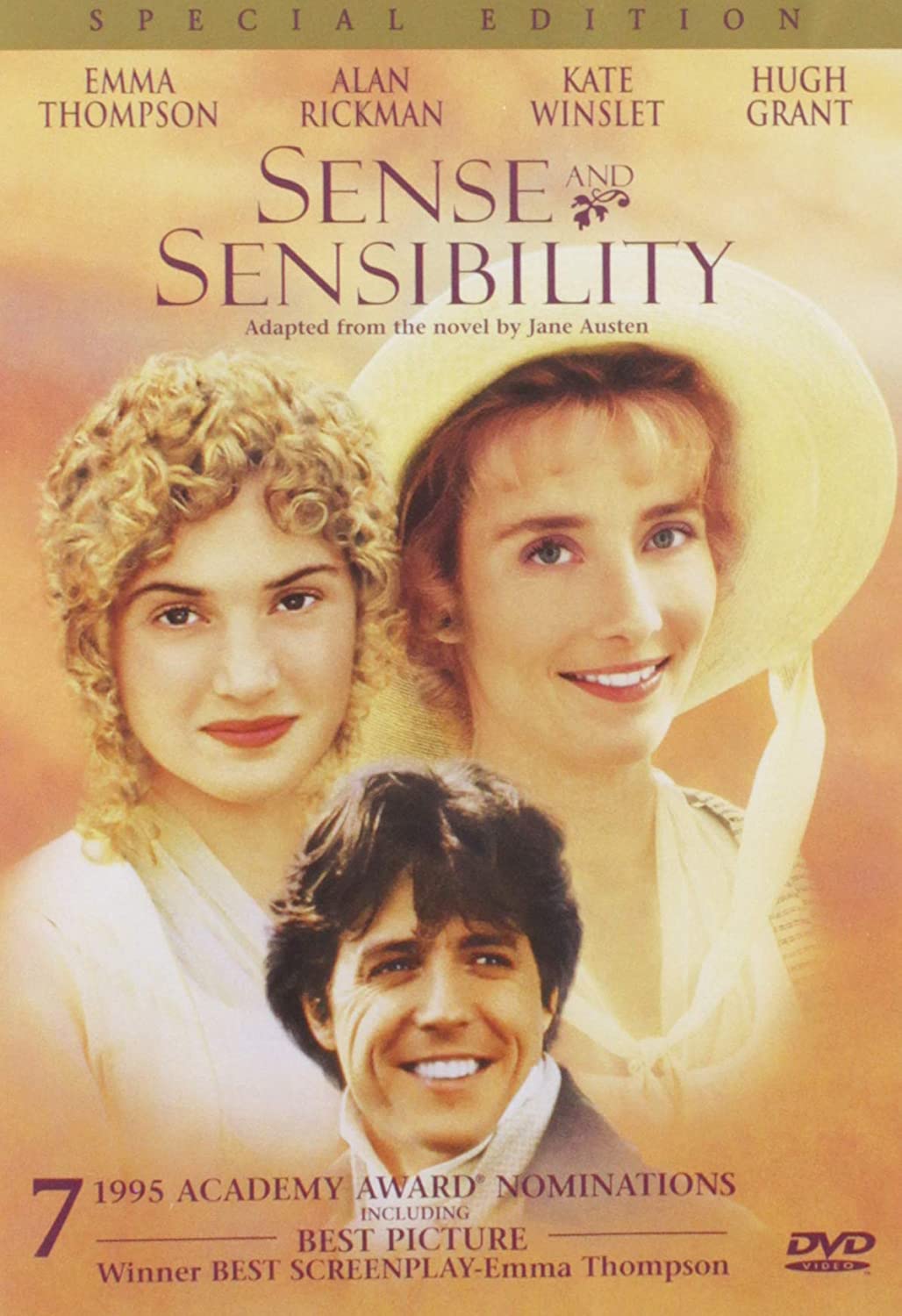 Die Hard (1988)- as Hans Gruber
Robin Hood: Prince of Thieves (1991)- as Sheriff of Nottingham
Truly, Madly, Deeply (1991)- as Jamie
Sense and Sensibility (1995)- as Colonel Brandon
Michael Collins (1996)- as Eamon de Valera
Harry Potter Series (2001-2011)- as Professor Severus Snape
Love Actually (2003)- as Harry
Galaxy Quest (1999)- as Alexander Dane
The Hitchhiker's Guide to the Galaxy (2005)- as Marvin the Paranoid Android
Sweeney Todd: The Demon Barber of Fleet Street (2007)- as Judge Turpin
Eye in the Sky (2015)- as Lieutenant General Frank Benson
Other Works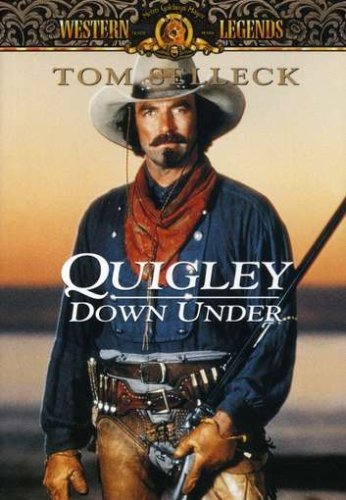 Quigley Down Under (1990) – as Elliot Marston
Bob Roberts (1992) – as Lukas Hart III
Mesmer (1994) – as Fraz Anton Mesmer
An Awfully Big Adventure (1995) – as P.L. O'Hara
Nobel Son (2007) – as Eli Michaelson
Alice in Wonderland (2010) – as Absolem The Caterpillar
A Little Chaos (2014) – as King Louis XIV
Alice Through the Looking Glass (2016) – as Absolem The Caterpillar
Alan Rickman's Main Appearances on Television (Dramas and Films)
Romeo and Juliet (1978) – as Tybalt
The Barchester Chronicles (1982) – as Obadiah Slope
Rasputin: Dark Servant of Destiny (1996) – as Grigori Rasputin
Something the Lord Made (2004) – as Dr. Alfred Blalock
Theatre
Apart from Movies and Television Dramas, Alan Rickman also did Theatre shows. Some of his works included playing:
The lead role of Sherlock Holmes in the theatre show "Sherlock Holmes" at Birmingham Repertory Theatre.
Hamlet in the show named "Hamlet" at Riverside Studios.
Jaques in "As You Like It" at Royal Shakespeare Company.
Vicomte de Valmont in "Les Liaisons Dangereuses" at Royal Shakespeare Company.
Alan Rickman Famous Quotes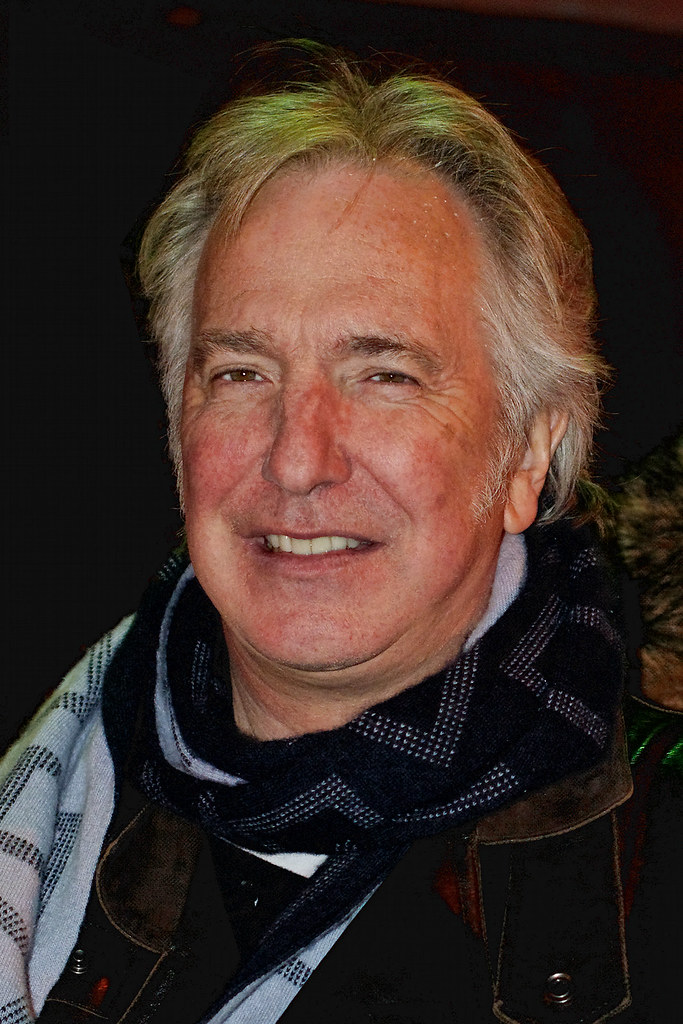 It would be hard to boil down the golden saying of Professor. Still, I am greatly inspired by the following quotes.
"Talent is an accident of genes and a responsibility."
"If only life could be a little more tender and art a little more robust."
"There is nothing wrong with a man being a feminist. I think it is to our mutual advantage."
Alan Rickman's Net Worth
According to Celebrity Net Worth, Alan Rickman had a net worth of $16 Million. And although Alan played many lead roles in commercially successful movies during his career. The Harry Potter series earned him the most bucks. Making him the 20th highest-grossing actor in movie history.
Since Alan had no children, most of his wealth went to his wife and siblings. Not to mention, he also bestowed £100,000 to various charities.
Awards Received by Alan Rickman
Alan Rickman received several accolades during his career, including the prestigious British Academy Film Award. He was also nominated for the Tony Award twice but, sadly, didn't win.
Awards List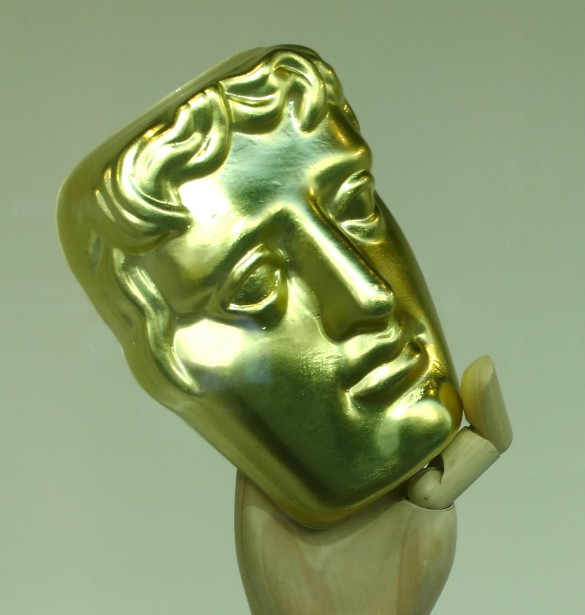 British Academy Film Awards: Alan Rickman won the Best Actor in a Supporting Role Award in 1995 for his role as Sheriff of Nottingham in "Robin Hood: Prince of Thieves."
Golden Globe Awards: In 1996, Alan Rickman won a Best Actor- Miniseries or Television Film Award for his outstanding performance in the biographical historical drama film "Rasputin: Dark Servant of Destiny."
Primetime Emmy Awards: Alan also won the Lead Actor- Miniseries or Movie Award for his performance in "Rasputin: Dark Servant of Destiny."
Screen Actors Guild Awards: He also won Best Actor in a Miniseries and Television Movie Award at the Screen Actors Guild Awards for the role of  "Mad Monk Rasputin."
San Diego Film Critics Society Awards: Harry Potter and the Deathly Hallows-Part 2, featuring Alan Rickman as Severus Snape, won the Best Ensemble Performance Award.
People's Choice Award: Harry Potter and the Deathly Hallows-Part 2's cast won the People's Choice Award for Favorite Ensemble Movie Cast in 2011.
MTV Movie Awards: Alan won the MTV World Cup Award for Favorite Harry Potter Character Portrayal Award for his role as Professor Snape in the final installment of the Harry Potter Series.
Satellite Awards: Alan won the Satellite Award for Best Actor – Miniseries or Television Film for his role in "Rasputin: Dark Servant of Destiny" in 1996.
Saturn Awards: In 1991, Alan won Saturn Award for Best Supporting Actor for his role in "Robin Hood: Prince of Thieves."
Scream Awards: Harry Potter and the Half-Blood Prince featuring Alan Rickman won Scream Award for Best Ensemble in 2009.
Some Interesting Facts You Might Want To Know About Alan Rickman!
We Almost had Another Professor Snape!
Alan Rickman wasn't the first one to be offered our dear Professor's role. It was Tim Roth to whom the 'role' was offered, but he turned it down (thankfully). Imagine someone else as Professor Snape. I surely can't!
J.K. Rowling Almost 'bribed' him to Play Severus Snape!
Only the four Harry Potter books were released when the work on the first movie began. Snape's role wasn't clear in those books, so to convince Alan and keep him interested in the role, Rowling revealed some of the secrets of Snape's fate to him. That "one tiny, little, left of field piece of information" was enough to convince Alan, according to him. After all, Professor Snape indeed was a good secret keeper!
Did you Know that Alan had a 'Perfect' Voice and Could Even Sing!
Professor Snape's phlegmatic voice was one of his distinctive features, and we indeed had a love-hate relationship with it. What might surprise you is that his voice was referred to as the 'perfect male voice' by linguist Andrew Linn and sound engineer Shannon Harris. They conducted research in 2008 on the voice of more than 50 people to identify how a perfect voice would sound. Interestingly, our Professor stood first. His singing talent can be seen in one of his movies, Sweeny Todd.
Did you Know he Never Watched any of his Movies?
In one of his interviews with Empire, Alan Rickman said he doesn't watch his movies and never liked watching himself on screen. He thought that once you watch yourself on screen, you start editing yourself, something he didn't like. Well, this is common in both my favorite actors: Captain Jack Sparrow and Professor Snape.
Frequently Asked Questions
Question: Did Alan Rickman Have Children?
Answer: No, he didn't. He and his wife lived together for 50 years but never conceived children, never revealing the reason behind it. In one of his interviews, Alan mentioned that he does want a child, but there are two people in a relationship. Implying that Rima Horton was the one who didn't want the child. Or this is what I would like to believe.
Question: Did Alan Rickman Win an Oscar?
Answer: Unfortunately, he did not. He was never even nominated for it. His role as Hans Gruber in Die Hard and Severus Snape in Harry Potter did deserve Oscar nominations, but who can argue with the committee. However, he did win a Golden Globe and BAFTA. Still, honestly, he didn't need awards for people to realize how good an actor he was.
Question: What was the Reason for his Languid Voice?
Answer: Alan was born with a stiff lower jaw, which resulted in his fainted and muffled voice. He studied vocal delivery and enunciation to overcome it. However, his childhood disability did work in his favor, and he was known for his distinguished voice.
Wrapping Up
Alan Rickman was a British actor/director who made vast contributions to television, the film industry, and theatre. His contributions could never be forgotten, and neither could he. He gave us a lifetime of memories for us to cherish. And one of his most famous works included Professor Snape in Harry Potter. No one could have done justice to the role of Professor Snape as he did.
Alan's career spanned over four decades, during which he received several accolades, including a BAFTA and a Primetime Emmy Award. His generosity knew no limits, and he contributed vastly to the welfare of the underprivileged, especially children.
He died of cancer at the age of 69. His death left a hole in the film industry and the hearts of his fans, including me, and it is still there.
"If you are loved and cherished, then that's all you will remember."
– Alan Rickman
That's true. Alan is and will always be loved, cherished, and remembered.
Continue reading: