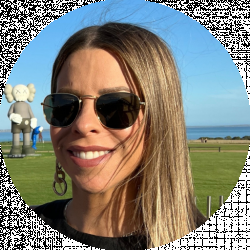 Latest posts by Maddy Chiffey
(see all)
Harry Melling (born 17th March 1989) is an English actor who shot to fame when he played Dudley Dursley in the Harry Potter movies. His grandfather is actor Patrick Troughton.
There is little known about Melling's private life, and he doesn't have the largest filmographies. Nevertheless, I am looking forward to telling you all about his career, family life, and any controversies he might have faced throughout his life.
Harry Melling Quick Facts
Full Name
Harry Edward Melling
Birth Date
17th March 1989
Birth Place
London, England
Nick Name
Unknown
Nationality
British
Zodiac Sign
Pisces
Siblings
Jack Melling (Brother)
Children
No children
Partner / Spouse
Catherine Drury
Highest Grossing Movies (top 5)

Harry Potter and the Sorcerer's Stone: $965,054,122
Harry Potter and the Deathly Hallows Part 1: $952,601,389
Harry Potter and the Order of the Phoenix: $939,619,848
Harry Potter and the Chamber of Secrets: $875,454,054
Harry Potter and the Prisoner of Azkaban: $789,592,708

Salary
$250,000 per year
Net Worth
$3 Million
Social Media
Harry dislikes social media, therefore doesn't have a page at present.
Awards
No awards won but he was nominated for "Best Ensemble Performance" for The Ballad of Buster Scruggs, he shared this nomination with 9 others, one of whom was Liam Neeson. This was at the Golden Carp Film Award – International.
Last Updated
June 2022
Harry Melling Birthplace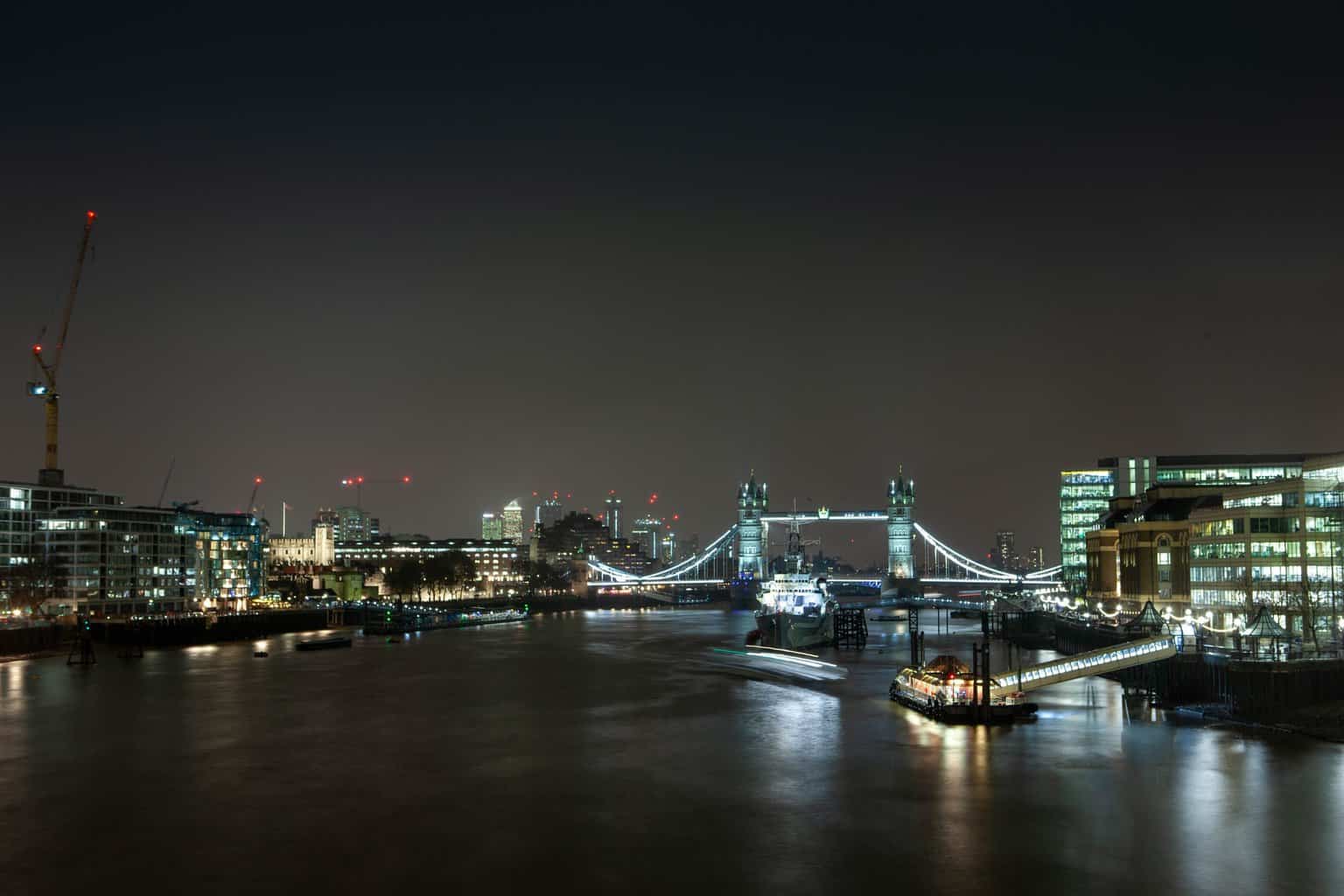 Melling was born in London, England.
Harry Melling Parents
Harry was born into a family of actors, his mother was called Joanna Troughton, and his grandparents were Patrick Troughton and Margaret Troughton. Patrick played a significant role in Doctor Who as the Second Doctor. I am unsure of the name or family background of Harry's birth father.
Harry Melling Early Life
During his childhood, I believe that Harry showed an interest in performing from a very young age. He has spoken about putting on shows for his family members, even as young as 4.
He attended St Paul's Primary School, Hendon School, Mill Hill School, and others.
He enrolled in dance classes when he was a small child, where he participated in singing, dancing, and acting, and by the time he was nine years old, he was a member of the Millfield Theater Youth Drama Group.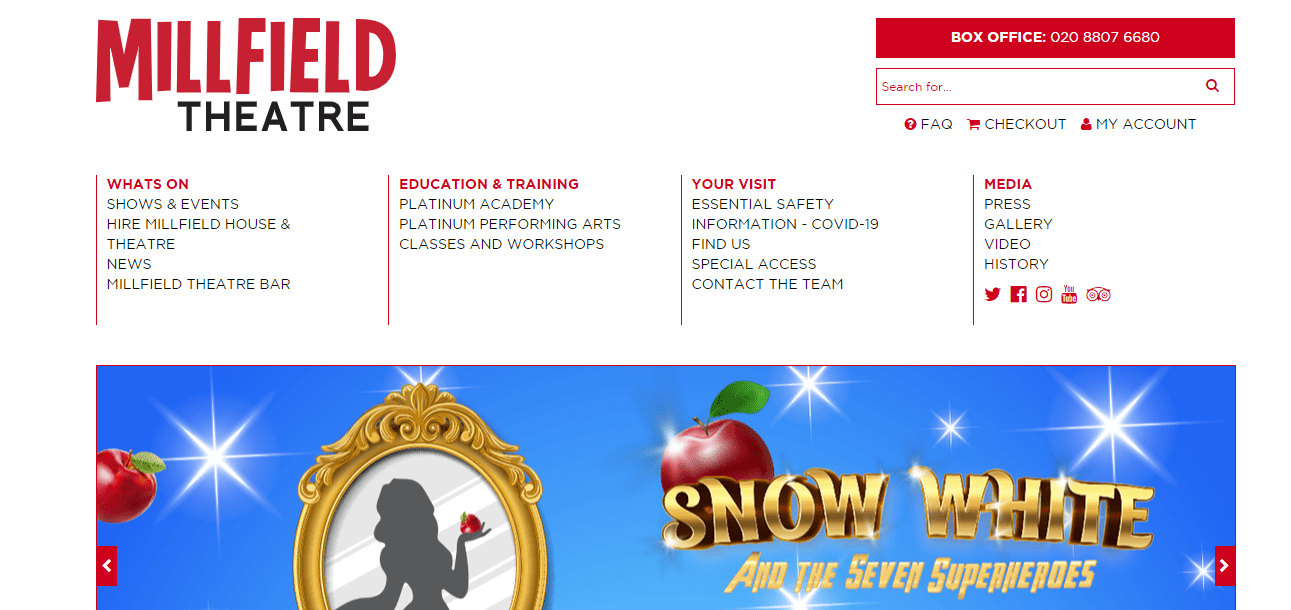 He got his later education at the London Academy of Music and Dramatic Arts.
He won the role of Dudley when the casting agents for Harry Potter turned up at his school and were holding auditions for the Sorcerer's Stone.
Harry Melling Professional Career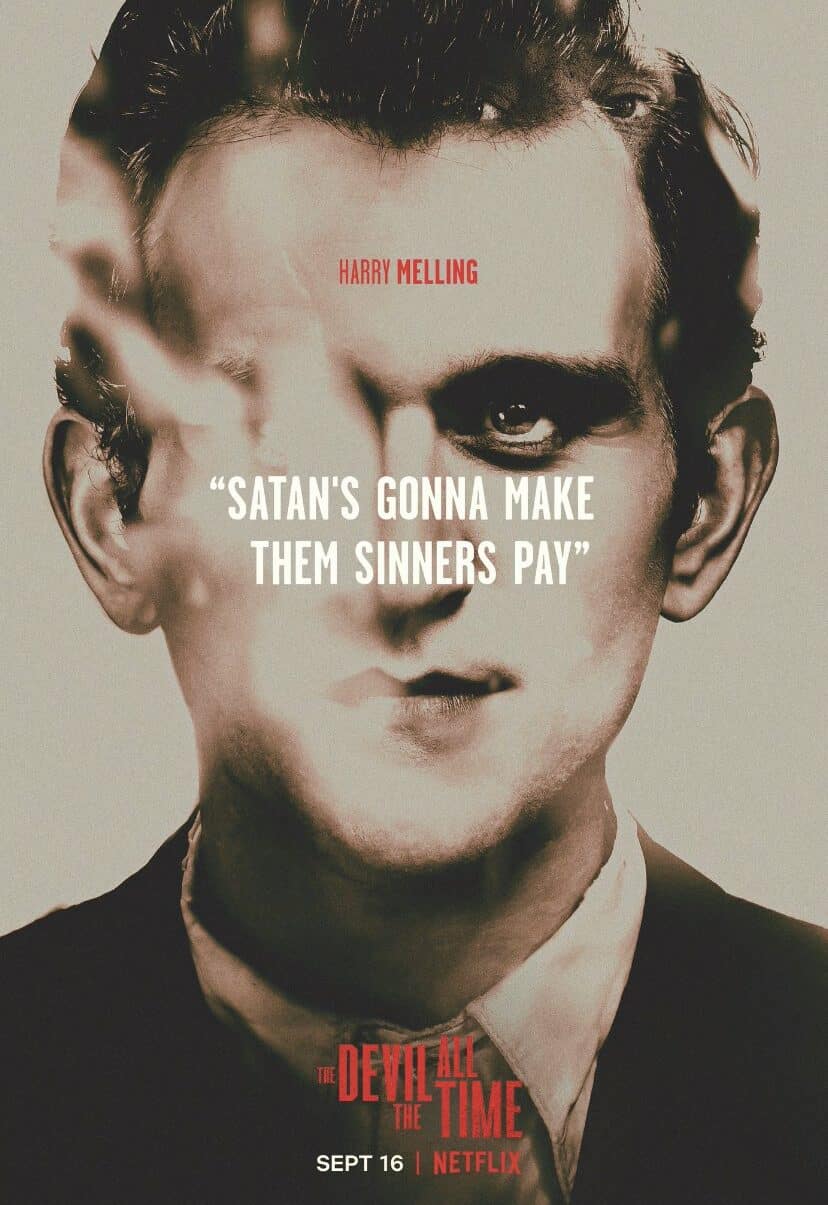 Outside of the Wizarding World, Melling has had other roles, including The Lost City of Z, Waiting for the Barbarians, The Old Guard, The Ballad of Buster Scruggs, The Keeper, and The Devil All the Time, and a few others.
He was first seen on people's screens in 2005, with a part in a television show called Friends and Crocodiles.
In his later career, he appeared in movies such as His Dark Materials, Merlin, Garrow's Law, War of the Worlds, and Just William.
He also appeared on stage for various productions, to name just a few, including Women Beware Women, The Angry Brigade, Hand to God, King Lear, Jam, The School for Scandal, and I Are a Camera.
As Melling finished filming the Harry Potter movies, his appearance changed massively, meaning you might have seen him in some of the above mentioned and not even realized it was him. I watched Waiting for the Barbarians last week and did not realize he was in it until the credits ran. I had to go back and double-check.
I believe he was pretty grateful for his drastic appearance change because as much as he loved his time playing Dudley, he didn't want to be forever recognized as the cruel cousin for the rest of his life.
In 2014, he made his playwriting debut at The HighTide Festival with his one-person show Peddling.
Harry Melling Video
Watch Harry talking about his role in the movie, The Old Guard: Harry Melling Interview for THE OLD GUARD – Bing video
Harry Melling talks about the Queen's Gambit with his costar Thomas Brodie-Sangster:
The Queen's Gambit: Harry Melling and Thomas Brodie-Sangster on Chess Sequences as Action Scenes – Bing video
Check out the changes between Harry landing the Harry Potter role, right up until 2022: Harry Melling Then And Now (2022) #shorts #thenandnow #howtheychanged #beforetheywerefamous – Bing video.
Harry Melling Family
Melling is not yet married, but he is currently dating Katherine Drury, a fellow actress. They first started dating around 2013 and have ever since been inseparable.
I think the fact that they both share an interest and an evident passion for acting has a lot to do with why the couple got along so well.
They have always kept the private parts of their relationship and lives out of the public eye. So private that it has led many to question whether or not they are still together, but I like to think that they are.
Harry Melling Dating and Relationship History
There is no information about who Harry dated before Katherine. However, given that he was only 23 or 24 when they started their relationship and spent many of his teen years in the Wizarding World, perhaps he just didn't have the time for girls back then.
Harry Melling Controversies or Scandals
Milling seems to have a very private and clean-cut lifestyle outside of acting, and up to now, I don't think there are any controversies, scandals, or juicy goss.
Harry Melling Net Worth and Career Earnings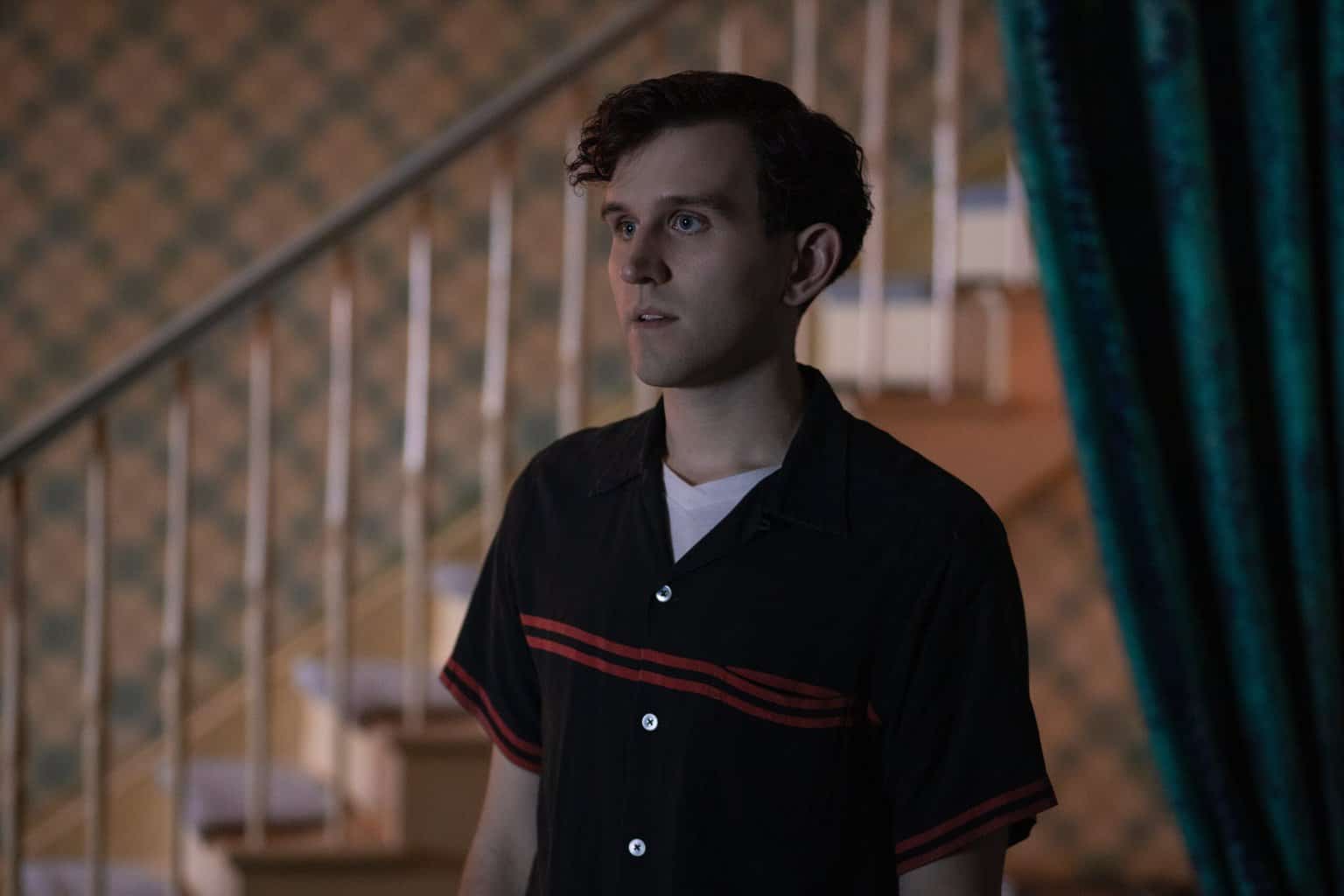 Harry has clearly made a substantial amount of money from various movies, but mainly from Harry Potter.
His net worth is recorded at $3 Million, and his annual income is around $250,000. Ok, maybe not up there with the likes of Radcliffe, Watson, and Grint, but still, I wouldn't complain, would you?
Harry Melling Real Estate & Residence History
It is currently unknown, or kept out of public knowledge, about the whereabouts or worth of Harry's residence.
Harry Melling Quotes
"I am a really bad traveler. I hate traveling, and I hate being late, so I figure if I could just click my fingers and be somewhere, then that would be great!"
"My parents didn't overfeed me, nor did they make an issue of it. That's when things go wrong. It doesn't have to be a problem for children to be fat, but it does affect you: you aren't as happy in that skin."
"I am auditioning again – getting back to the theater would be amazing."
"I can now shed the child-actor thing, like the fat, and start a new career because no one sees me as Dudley."
"The way I see it, Bill Elliott is just another way of saying fast."
Harry Melling Filmography & Full Credits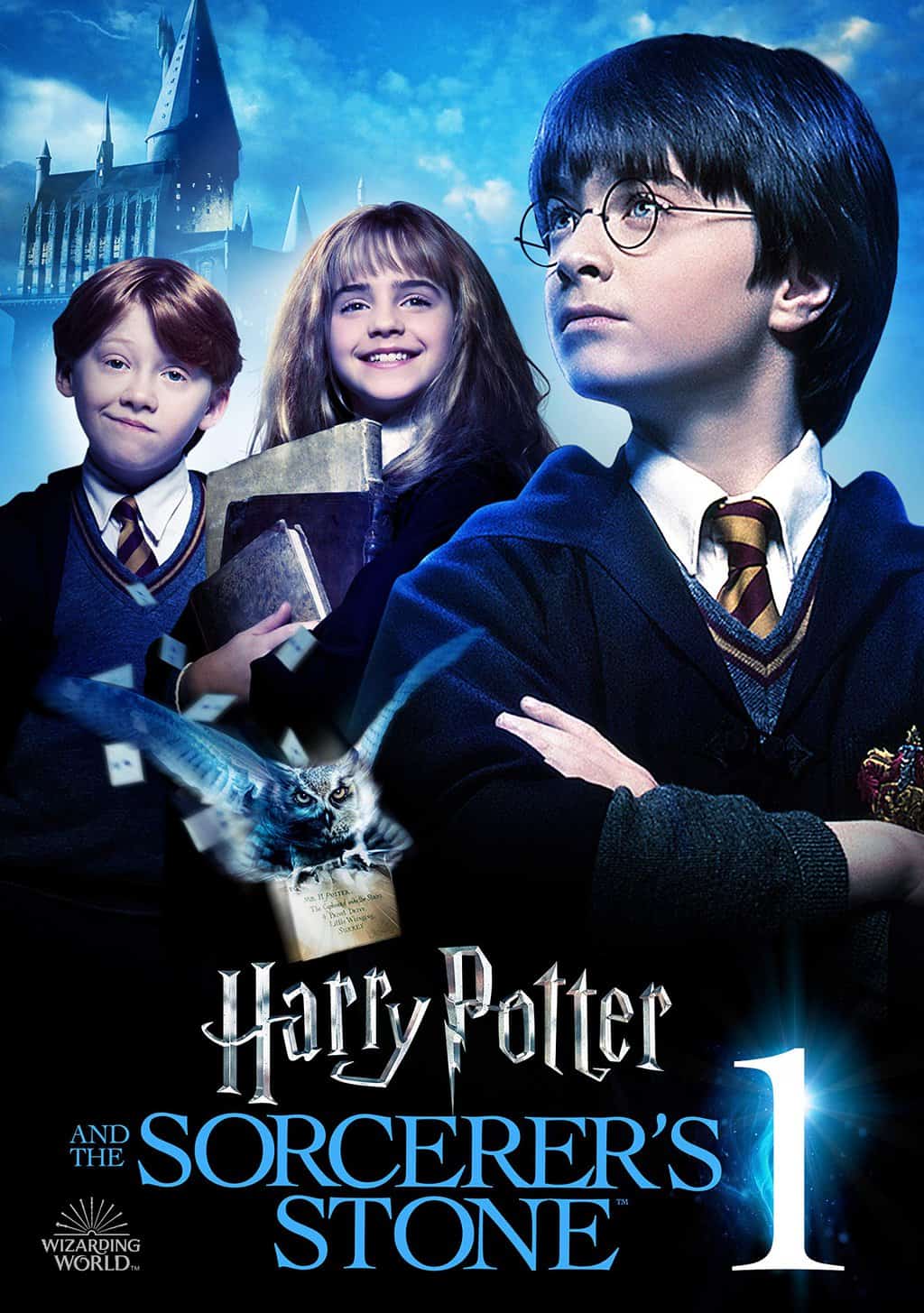 2001 – Harry Potter and the Sorcerer's Stone
2002 – Harry Potter and the Chamber of Secrets
2004 – Harry Potter and the Prisoner of Azkaban
2005 – Friends and Crocodiles
2007 – Harry Potter and the Order of the Phoenix
2008 – Merlin
2009 – Garrow's Law
2010 – Harry Potter and the Deathly Hallows: Pt 1
2017 – The Lost City of Z
2018 – The Current War
2018 – The Ballad of Buster Scruggs
2019 – The Keeper
2019 – Waiting for the Barbarians
2019 – His Dark Materials
2019 – The War of the Worlds
2020 – The Old Guard
2020 – The Devil All the Time
2020 – The Queens Gambit
2021 – Say Your Prayers
2022 – Please, Baby Please
Harry Melling Role in Harry Potter
Dudley and Harry's Relationship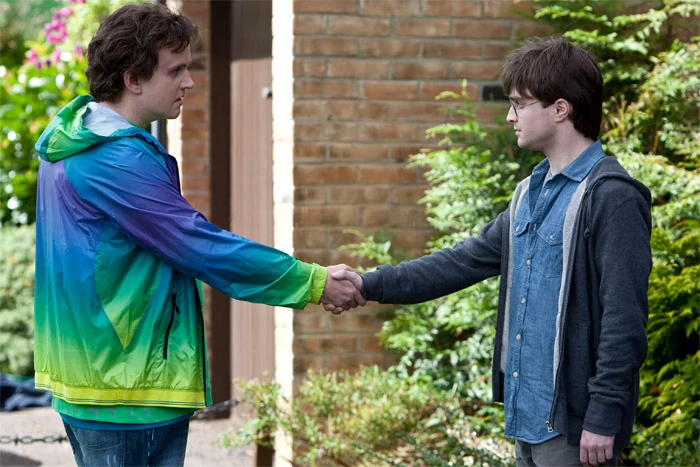 As we all know, Melling's role in the Harry Potter franchise wasn't everyone's favorite. He played Dudley Dursley, the cousin of Harry Potter, whom Harry lived with as a child and during the school holidays. The cousins lived together with Petunia and Vernon.
While Harry was being left to sleep under the stairs in a cupboard at the movie's start, Dudley was shown as a spoilt, rude and cruel child who disliked Harry and took great pleasure in bullying him.
Of course, Dudley, like his parents, was a Muggle. We aren't sure if he was aware of his cousin's powers; even when Harry accidentally locked him in a snake enclosure at the zoo, he was shown to be screaming and crying for his mum while never actually questioning how it happened. So maybe he knew all along, or perhaps he was just that ignorant. Who knows?
As the movies continued, we only saw Dudley briefly at the start of the film, when Harry was getting ready to return for his next year at Hogwarts. His appearance changed significantly over the years, but his nasty attitude towards Harry never did.
It was apparent as they grew older that he had become envious of his cousin's power and the attention it got him, but he only used this jealousy to further mock Harry. We saw evidence of this before they got attacked by dementors. Dudley had been mocking Harry and was trying to humiliate him in front of his cronies.
Dudley's Early Years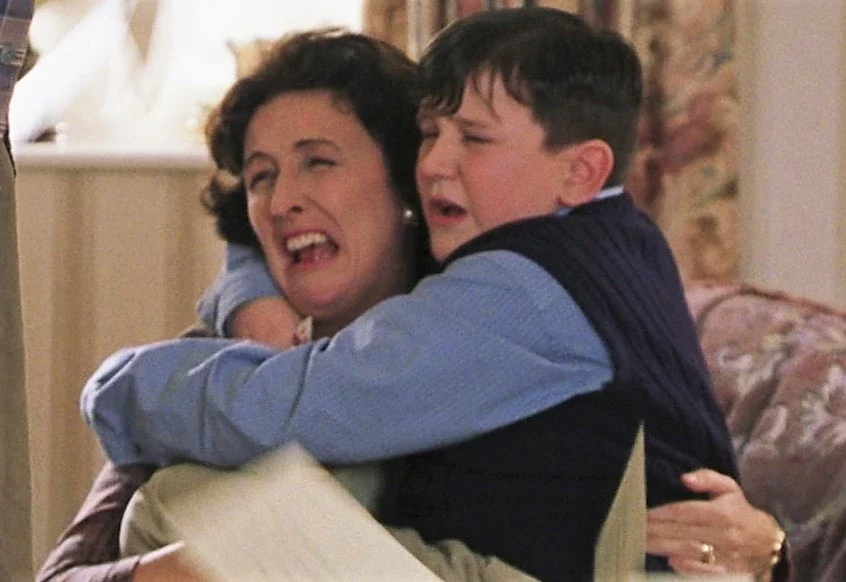 Dudley was born in June 1980. He was five weeks older than his cousin Harry. He was a horrible little boy and often used foul language and aggression to get his way.
When Harry arrived on the doorstep of the Dursleys as a baby, Dudley already began pinching and prodding him.
One Christmas, when Harry received a pack of dog biscuits as a gift, Dudley received a robot, which I am sure Dudley found highly amusing. Throughout their time at school together (Muggle school, of course), Dudley took great pleasure in making Harry his target. He was much taller and generally larger than Harry and found him weak and easy to push around.
You're a Wizard Harry
When Dudley celebrated his eleventh birthday, he got an abundance of gifts. When he counted them, he threw a massive tantrum because there were only 36, and last year there had been 37. Once again, showing his spoiled and childish demeanor.
They went to the zoo later that day, where Dudley again took every opportunity to throw a tantrum over one thing or another.
When they were in the reptile house, Dudley was admiring the biggest snake there; he was banging on the glass and obnoxiously demanding someone make the snake move. He soon lost interest, and Harry started talking to the snake. Dudley immediately ran to shove Harry out of the way; Harry got angry and, without realizing what he was doing, made the glass disappear. Dudley went tumbling headfirst into the enclosure.
A few weeks later, Dudley came down to find that Harry had received a letter in the post, and before Harry could open it, he snatched it from him and ran to his father to show him. The Dursleys recognized the stamp on the letter and started to panic.
Over this week, more letters continued to arrive. Dudley couldn't understand why Harry was receiving these and got even more confused when Vernon stated that the family must pack up their belongings and move, far, far away, where they couldn't be found.
They soon arrive at the hut on the rock, in the middle of the sea. Petunia, Vernon, and Dudley find somewhere to sleep, while Harry is left to fend for himself. This is where we meet Hagrid for the first time, as he comes bursting through the door with a birthday cake for Harry. Dudley was petrified of the giant man and ran to his mum to hide. He soon overcame his fear and started digging into Harry's cake, so Hagrid gave him a pig's tail.
School Years
After taking Harry to Kings' Cross Station and having his tail surgically removed, Dudley started school at Smeltings. By this point, he was growing to be a huge boy, and his bottom started hanging over the sides of his chairs.
In June, the family went to collect Harry from the station and spent the summer taunting Harry about the fact that he hadn't received any birthday cards from his friends at school. Harry had learned by this point that he could threaten Dudley with "Magic words" and that he would soon run scared to mummy.
One night, the family heard a lot of noise coming from Harry's bedroom, and when they eventually got in, they witnessed Harry being whisked away in a flying car via his bedroom window.
Sirius Black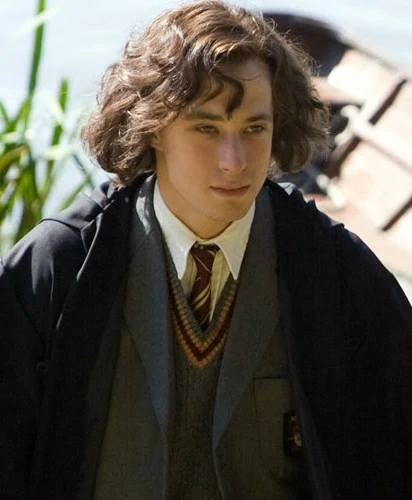 By the following summer holiday, Dudley, now even more enormous than ever, complained about having to walk from the lounge to the kitchen. So he would sit and watch TV in the kitchen all day, eating constantly.
The Dursleys soon found out about Sirius Black, an escaped convict in the Wizarding world, who was a dangerous and menacing man.
Dobby and Aunt Marge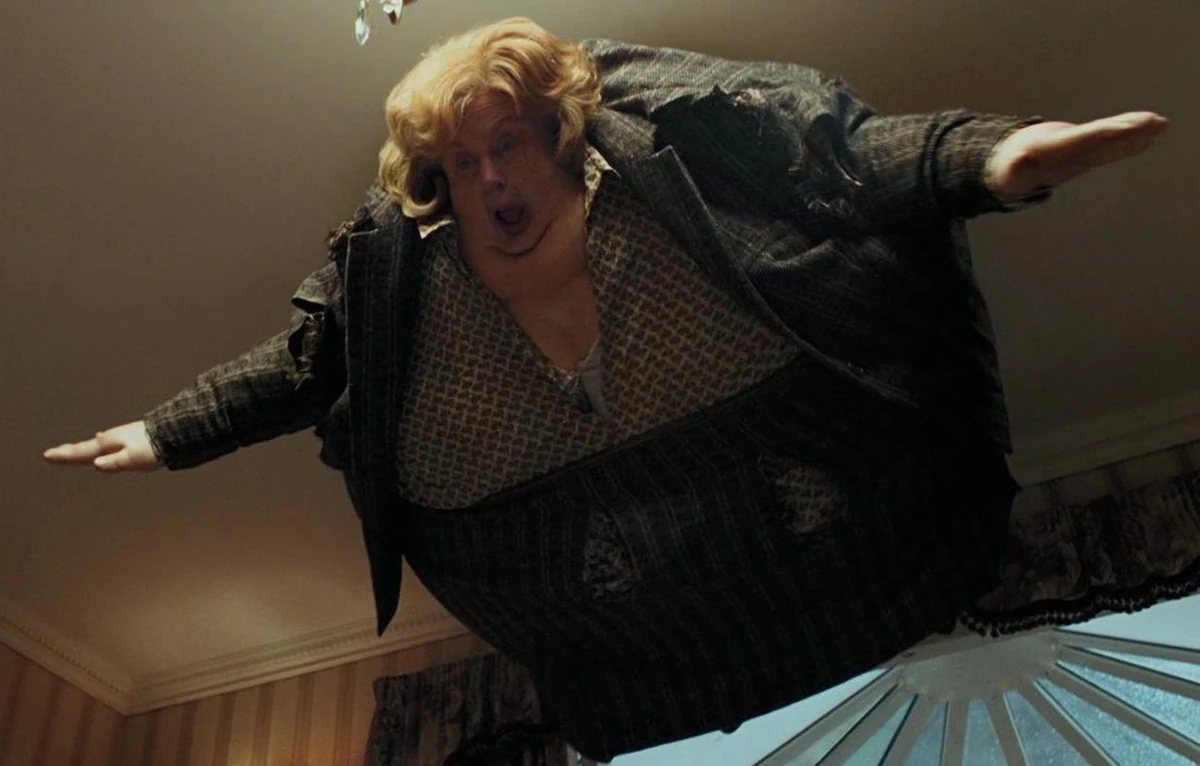 This was the year that Dobby, the house elf, had (unbeknownst to everyone) come to visit Harry at their home. Dobby was trying to warn Harry not to return to Hogwarts, but when he refused, Dobby dropped a cake on the heads of Uncle Vernon's guests; Dudley could not believe what was happening.
The following year, Aunt Marge was visiting for the summer. During a meal one evening, she decided to insult Harry's birth parents; Harry lost his temper and blew Marge up; she floated off into the night sky while Dudley had no reaction whatsoever and continued to eat his meal while staring at the TV. He was probably used to these strange things happening by now.
Dudley's Diet
By 1994, Dudley was a huge boy. So large that he could no longer buy his clothes at the usual shops. The school nurse told him to cut out sugary foods and drinks and change his eating habits. The whole family decided to do the diet with Dudley, so he didn't feel singled out.
The Weasley's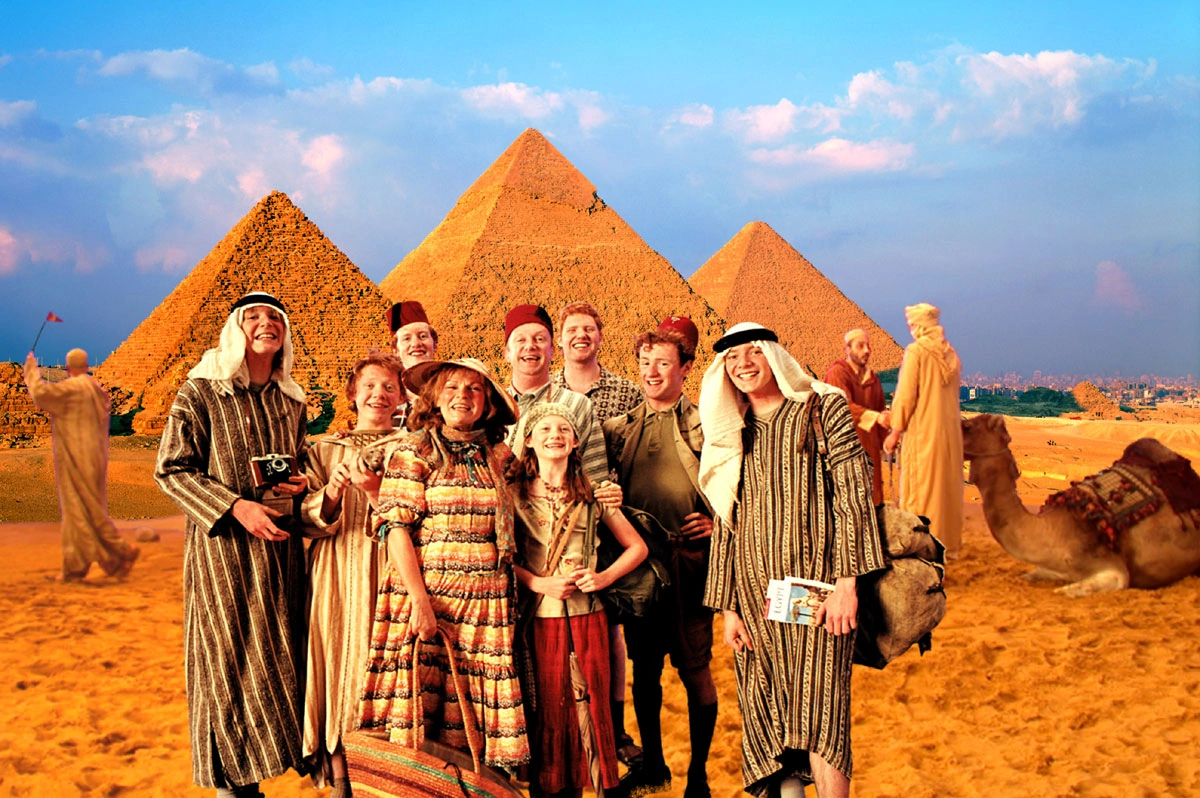 When the Weasleys arrived to collect Harry before the Quidditch World Cup, Dudley was very nervous around them. He was probably scared of any magic folk after the "tail incident.
At the Weasleys, Fred gave Dudley a sweet, making his tongue grow to 4 feet long. The Dursleys eventually asked Mr. Weasley to fix it.
The Dementors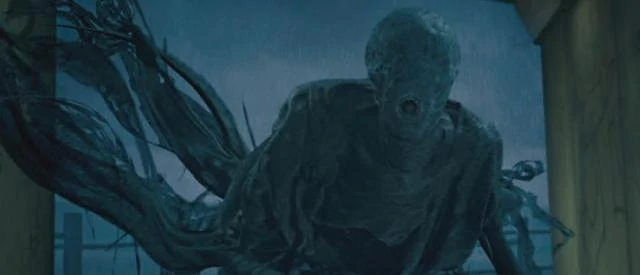 During Harry Potter and the Order of the Phoenix, we first see Dudley taunting Harry in the park with his friends. He had lost a lot of weight by this point and had taken up boxing, giving him even more confidence to bully anybody weaker than him. He eventually became the school's boxing Champion.
During the scene in the park, Dudley and Harry are attacked by Dementors sent by Dolores Umbridge, and Harry has to use his Patronus to stop one of them from giving Dudley the kiss of death. I think this is where Dudley realized not only what kind of a person Harry was but also the kind of person he was, and this is where he started to change his ways.
Towards the End
Eventually, Dumbledore visited the Dursleys; he expressed his feelings towards them regarding how they had chosen to treat not just Harry but Dudley too. He showed pity toward Dudley. Dumbledore warned them to go into hiding to protect themselves from Lord Voldemort. They eventually accepted protection from the Order of the Phoenix.
After the battle of Hogwarts, I don't think I would say Dudley and Harry were now great friends, but they certainly had more empathy towards each other and remained on speaking terms into adulthood.
Adult Life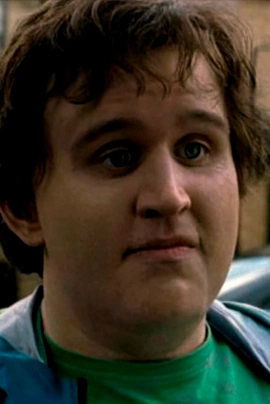 In his adult years, Dudley married and had two children; his children sometimes spent time with Harry's children, though the men didn't interact much.
Nobody knows where Dudley ended up living. They could have returned to his town, or maybe they stayed where they had been moved to during the battle. We know that his mother, Petunia, passed away in 2020.
Petunia's Death
After his mum died, Dudley was clearing out her belongings; when he found the blanket that Harry had been wrapped in when he arrived at the Dursleys, he mailed it to Harry. I think he thought that his mum would have wanted him to have it.
Dudley Character Summary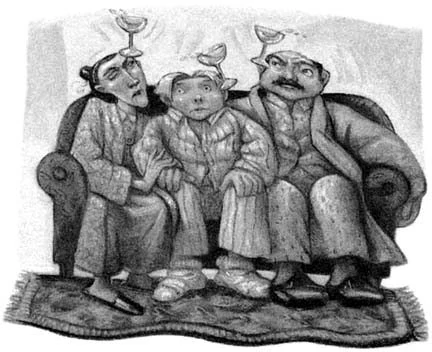 Overall, Dudley had started as a pretty awful child, so it was nice to see that as time went on, he began to show adult feelings and behave more acceptably, especially towards Harry. Harry could have easily turned his back on his cousin, but he never did.
During the scene never put into the final movie, Dudley says to Harry, "I don't think you're a waste of space; you saved my life." I don't know why they left this part out of the final cut, as I think it would have left a lasting impression on our opinions of the once spoilt bully.
When the Dursleys go into hiding, we also hear Dudley ask his parents why Harry wasn't going with them and appears concerned for his welfare.
FAQs
Question: Why was Dudley Nicer to Harry After the Dementor Attack?
Answer: Dudley realized that Harry had saved his life, despite how awful Dudley had treated him his entire life.
Question: When Did Dudley Find Out Harry Was a Wizard?
Answer: It isn't clear whether or not Dudley was aware of his cousin's magical side in the books or the movies.
Question: What Color is Dudley's Hair?
Answer: In the books, we are told that Dudley has blonde hair, but in the movies, he has very dark brown hair.
Question: Where Can You Find the Scene Where Dudley and Harry Reconcile?
Answer: Part of the "deleted scenes" section on the Harry Potter and the Deathly Hallows: Part One.
Research Citations
Harry Potter and the Sorcerer's Stone
Harry Potter and the Chamber of Secrets
Harry Potter and the Prisoner of Azkaban
Harry Potter and the Goblet of Fire
Harry Potter and The Deathly Hallows: Ch 13
Continue reading: