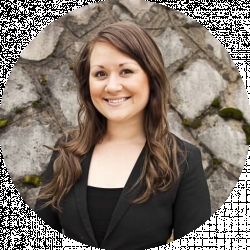 Latest posts by Lacey Jackson
(see all)
Dame Emma Thompson is an award-winning actress. Active for many decades, she made a name for herself long before she joined the cast of Harry Potter to portray Sybill Trelawney. Today she is a DBE, screenwriter, comedian, and patron of multiple humanitarian projects.
I grew up watching Emma Thompson in roles like Sense and Sensibility. She always struck me as the perfect, kind, well-mannered British woman. I couldn't imagine her speaking ill of anyone, making a grammatical mistake, or even a typo.
She portrayed Professor Trelawney perfectly, looking just like a bug with oversized eyes and ever so delicately adjusting her shawls. I wish all of the scenes with Professor Trelawney from the book hadn't been cut from the films. I would have loved her to be caught by Harry Potter trying to hide her sherry bottles, a little tipsy and furious.
In college, I watched her portrayal in a film that I only later learned was not well-received, Imagining Argentina. We had to watch the film as part of a university class on transitional governments and dictatorial regimes. We were given warnings about certain content before it was normal to provide trigger warnings.
That professor was one of the kindest, gentlest people I've ever met, probably in large part because he worked for the United Nations dealing with the aftermath of genocide and war. The subject matter in her film, however, scarred me for life. 
However, Emma Thompson started to make up for that with her role in Love. My family watches it every Christmas.
Emma Thompson Quick Facts
Full Name

Emma Thompson

Birth Date

April 15, 1959

Birth Place

Great Britain

Nationality

British

Gender

Female

Eye Color

Green

Hair Color

Blonde

Height

5'8½"

Family

Eric Thompson

Phillida Law

Siblings

Sophie Thompson

Richard Lumsden

Children

Gaia Romily Wise

Partner / Spouse

Kenneth Branagh

Greg Wise

Years Active

1989 through Present

Harry Potter Character

Sybill Trelawny 

Academy Awards

Howards End (1992)

Sense and Sensibility (1995)

Other Awards

Emmy for Ellen (1994)

Evening Standard British Film for The Remains of the Day (1993)

Golden Globe for Sense and Sensibility (1995)

Evening Standard British Film for Love Actually (2003)

Empire Award for Saving Mr. Banks (2013)

Evening Standard British Film for The Legend of Barney Thomson (2016)

Other Achievements

Made a DBE in 2018

Last Updated

Jun 12, 2022
Emma Thompson Career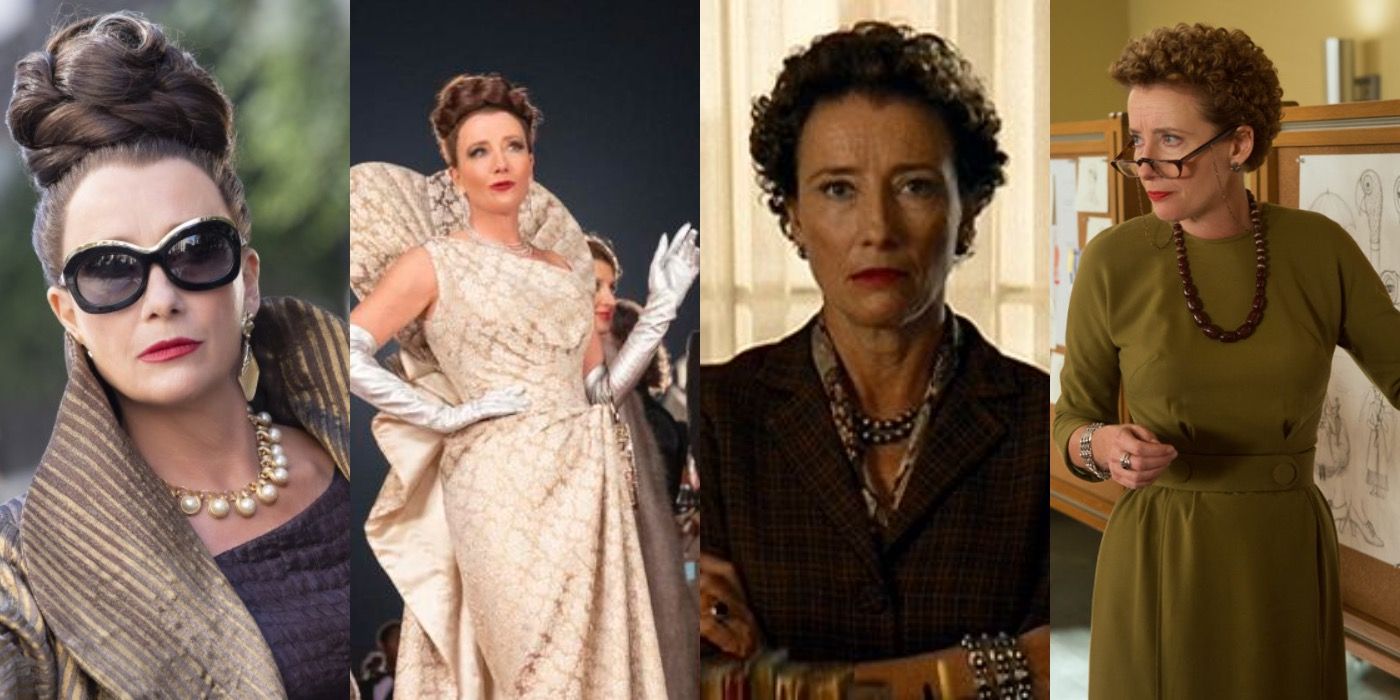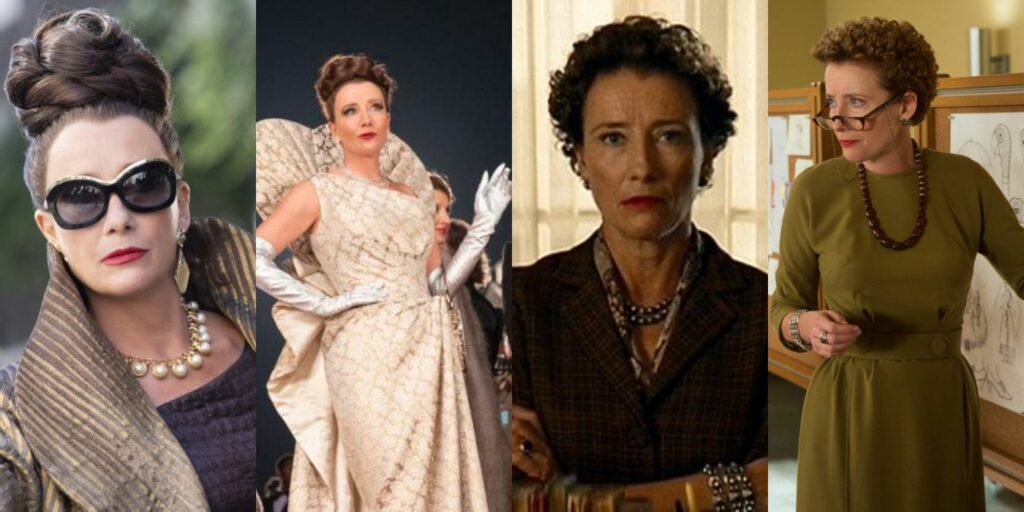 She started with drama right after graduating, elaborating on a BBC television show in 1987 called Fortunes of War.
She was opposite Kenneth Branagh. They played together in many things, including Henry V from 1989, which he directed, Dead Again in 1991, and Peter's Friends in 1992. 
Scuttlebutt is that their marriage was rocky because her career started to take off and reach critical acclaim at a time when he had started to peak and then fizzled out. He made up for it later and was made a CBE. It seems to have taken an affair with Helena Bonham Carter and a divorce from Emma Thompson to stop resenting her success in finding his way. 
She didn't let that stop her, though, and performed opposite Anthony Hopkins (and in a role with Helena Bonham Carter… awkward? Eh. Probably not. She seems so classy that she wouldn't even notice) in the 1992 production of Howards End. This production was the first time she starred opposite Anthony Hopkins, but it wouldn't be the last. It also earned her an Academy Award and a BAFTA award for best actress.
The world of British actor royalty is small because she was in a film adaptation of Much Ado About Nothing opposite her ex-husband in 1993.
Many people refer to her as a screenwriter today, starting with Sense and Sensibility. I read Jane Austen every year. I usually read Pride and Prejudice, to be honest, but sometimes I switch it up. I was gifted a leather-bound gold filigree collection, so when I re-read Sense and Sensibility, I made everyone re-watch her film adaptation with me. It was such a great film in which she had a starring role that Emma Thompson won an Academy Award and yet another BAFTA (is her shelf crowded yet?). 
She wrote a stage drama in 2001 called Wit, about a professor with terminal cancer. Two years later, she was in a television miniseries called Angels in America about the Kushner play on AIDS. Super uplifting few years there. 
Almost as if to compensate for how depressing her work became, she took on the role in Love Actually and Harry Potter. She also played a role in the comedy Pirate Radio.
She's done many things since then, like providing the mother's voice in the animation Brave (another family favorite). I didn't realize her Scottish accent was so well done because she has lived in Scotland for a significant part of her adult life, so much so that she considers herself Scottish (she is half, technically). 
I said that her time with Anthony Hopkins wasn't over, and I meant it. In 2018 she was one of King Lear's treacherous daughters in a television adaptation of the play where Anthony Hopkins portrayed King Lear. I'll admit, it's been on my watch list since 2018, but then I see Macbeth with Ian McKellen and Judi Dench and get distracted. 
She went back to screenwriting for Nanny McPhee and its sequel, largely because the series was something her family loved and something she loved as well. Not only did she write it, but she starred in it.
Emma Thompson Personal Life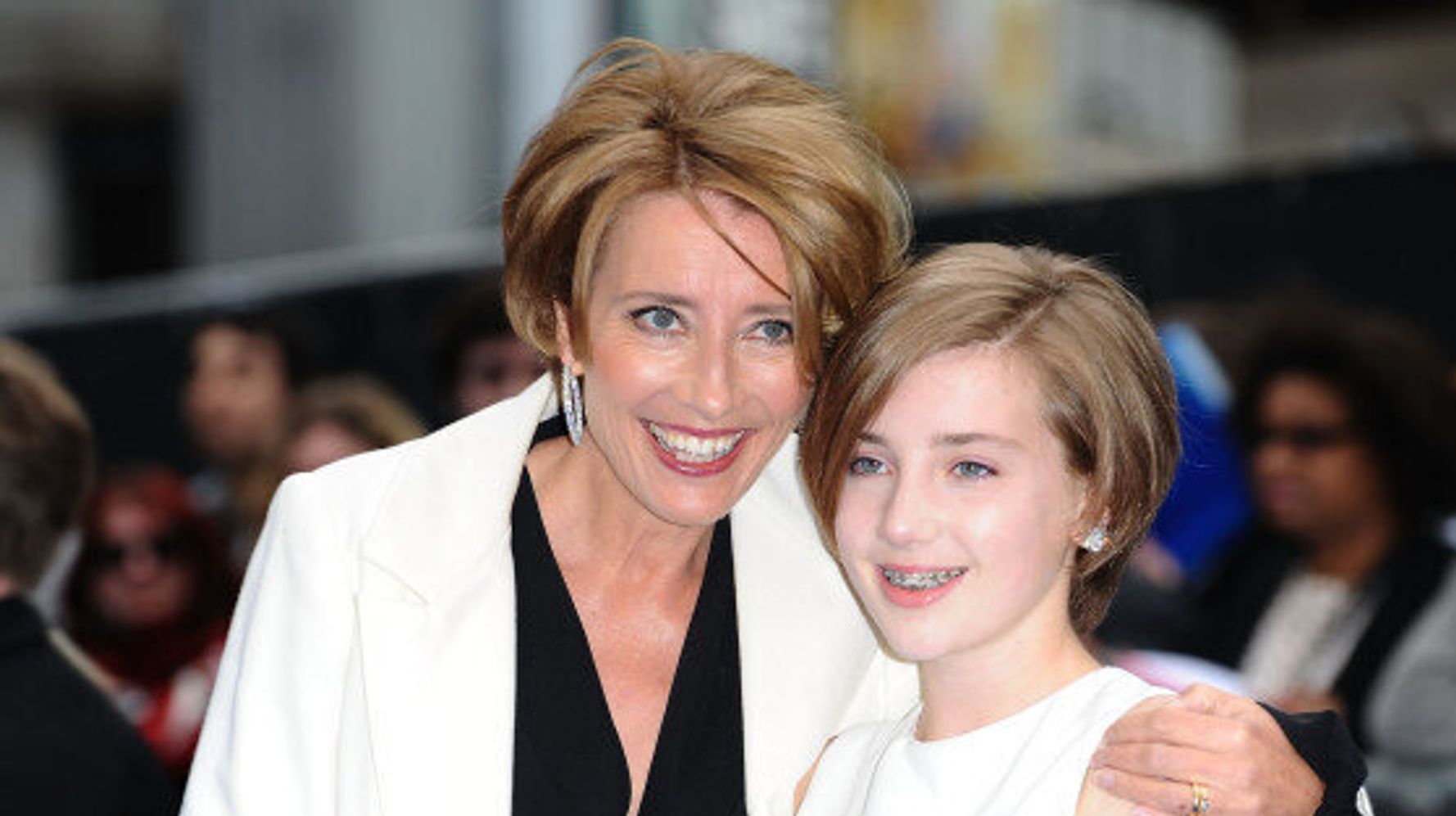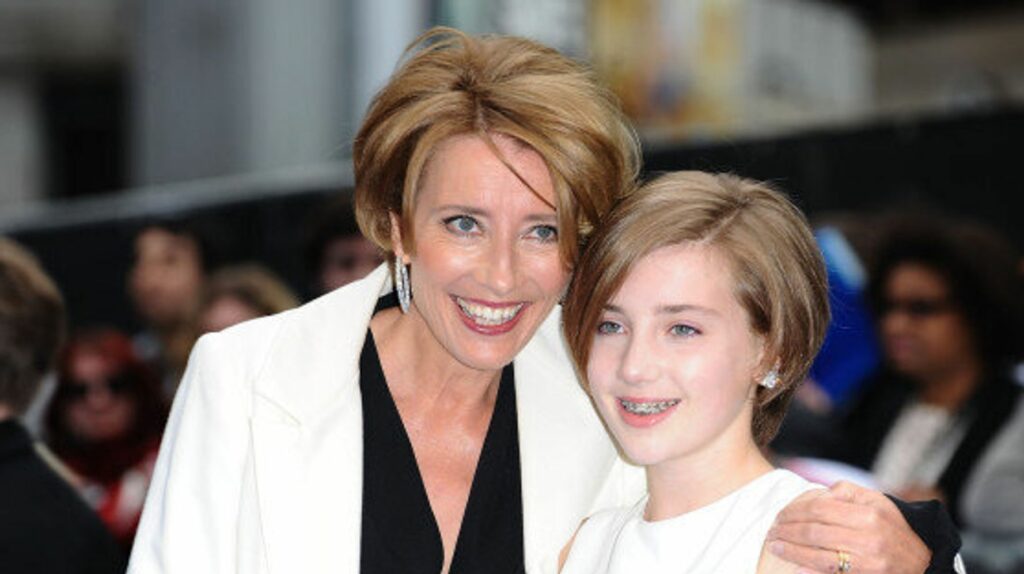 Emma Thompson grew up in a very theatrical house. She studied English literature at Cambridge and performed with a comedy group. She was in the group with Robbie Coltrane, who later played Rubeus Hagrid, Stephen Fry, and Hugh Laurie. 
It didn't take long for her sophistication and comedic talents to steer her career toward acting. She was one of the few women in the comedic Footlights and one of the few women to take that and turn it into a career in the West End, television, and film. She won so many awards earlier on in her career that it freed her up to do roles she liked and screenplays she wanted with uninhibited transiency.
She grew up in West Hempstead starting at the age of 7. Today she still lives on the same street, although her mother, Phyllida Law, lives across the road instead of in the same house and her husband, Greg Wise, lives with her. She was recently interviewed about how her marriage went during the lockdown, and she pointed out that she and her husband Greg had been together for so long. They had already gotten through the difficult parts, and even though there were some fights, the way to get through them was to do the work.
She pointed out that what's most annoying is that the work you end up having to do is usually work on yourself. I absolutely love that because it's easy enough to think that the other person is always at fault, but that's never the case. A real relationship is a give-and-take. No matter what issue you have, chances are there's something involved in the issue you're doing wrong.
She also has a home in Scotland right on the loch (don't we all) and spends so much time there that she truly feels as though she is Scottish. 
When she isn't reading with her family (although I believe her daughter is old enough that she has left the nest), writing a screenplay, or in front of a camera, she is campaigning against climate change, speaking at rallies.
She also signed an open letter alongside other females supporting trans rights. She had fought for women's rights most of her life when, early on, those were at the forefront of the political table. When equality and support for homosexuality made their way to the political forefront, she swept that into her focus and now includes trans issues.
I genuinely love that her daughter is about 22 and can have open discussions with her mother. Emma Thompson speaks about finding love and nourishment during the conversations with her daughter and learning as much as she can. Not every mother is as interested in learning where they can improve and grow. 
Emma Thompson Film History
Emma Thompson has enjoyed a rich career with films like:
Howard's End

Peter's Friends

The Remains of the Day

In the Name of Father

Junior

Sense and Sensibility

The Winter Guest

Love Actually

Harry Potter

Nanny McPhee

Saving Mr. Banks

Late Night
Emma Thompson Trivial and Fun Facts
Emma Thompson was once married to Kenneth Branagh, who portrayed Professor Gilderoy Lockhart in the Harry Potter series. Kenneth Branagh had an affair with Helena Bonham Carter while still married to Emma Thompson. She and Emma Thompson divorced after that, and he struck up a relationship over the next several years with Helena Bonham Carter. However, Emma Thompson and Helena Bonham Carter are both great fans of the other with no hard feelings. 
At the 2014 Golden Globes, Emma Thompson walked on the stage barefoot, her Louboutins in one hand and her martini in the other. Before presenting the award for the best screenplay, she pointed to the signature red on the bottom of the Louboutins. She remarked that the red was her blood because the high heels had been cutting into her, so she threw them over her head and then handed her drink to an attendant.
In 2018, continuing her band on high heels, she wore sneakers to her ceremony wshe wore sneakers to her ceremony hen she was made a Dame 
Emma Thompson Appearances in Harry Potter Films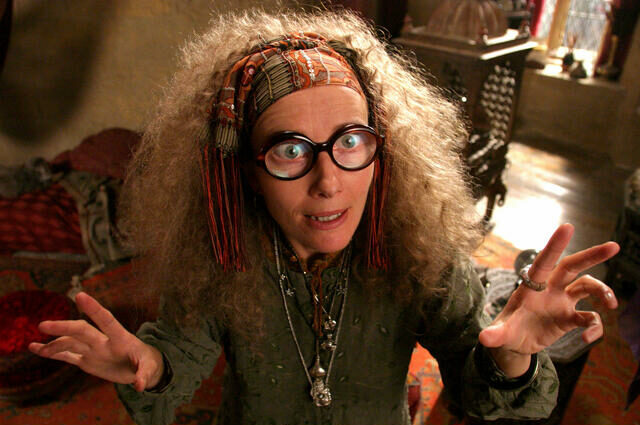 Emma Thompson appeared in the following Harry Potter films:
Harry Potter and the Prisoner of Azkaban

Harry Potter and the Order of the Phoenix

Harry Potter and the Deathly Hallows: Part 2
Emma Thompson Quotes
Describing her beliefs on religion:
"I'm an atheist … I regard religion with fear and suspicion. It's not enough to say that I don't believe in God. I actually regard the system as distressing: I am offended by some of the things said in the Bible and the Qur'an and I refute them."
A comedic exchange on how her life had changed since being made a dame with Seth Meyes:
"Yes. Dame Commander of the British Empire. I've become much more commanding since it happened. I've also had every seat I sit on just made slightly taller. It's subtle, so people are lifting their heads slightly more toward me than they did before, but they're not quite sure why."
Talking about how her marriage survived during lockdown:
"My mum said to me once, 'The first 20 years are the hardest.' I know that sounds funny, but Greg and I have been together for 26 years now and I would say the last six years have definitely been the best. I feel very, very fortunate. But, again, there've been shitstorms so you get through them and do the work. Annoyingly, it mostly turns out to be work you have to do on yourself."
FAQs
Question: What is Emma Thompson Most Known for?
Emma Thompson is known for an unending number of films, including Nanny McPhee, Sense and Sensibility, Kingler, Angels in America, Love Actually, The Children Act, and Harry Potter. She might be most well-known for her multiple awards and is a British Dame.
Question: Was Alan Rickman Married to Emma Thomas?
Both Alan Rickman and Emma Thomas were involved in the Harry Potter series, and they played a married couple in the film Love. However, they were never married. Alan Rickman was married to his partner of over forty-seven years, Rima Horton. 
Question: Why didn't Emma Thompson do the Harry Potter Reunions?
Emma Thompson was very likely too busy. 
Question: What Teacher did Emma Thompson Play in Harry Potter?
She played professor Sybill Trelawney.
====
Research Citations
IMDB. Harry Potter Full Cast. https://m.imdb.com/title/tt0926084/fullcredits/cast
Rowling, J.K. Harry Potter and the Sorcerer's Stone. New York: Scholastic, 1999. Print.
Rowling, J. K. Harry Potter and the Chamber of Secrets. New York: Scholastic, Inc., 2000.
Rowling, J. K. Harry Potter and the Prisoner of Azkaban. New York: Arthur A. Levine Books, 1999.
Rowling, J. K. Harry Potter and the Goblet of Fire. New York: Scholastic, 2002.
Rowling, J. K. Harry Potter and the Order of the Phoenix. New York: Listening Library, 2003.
Rowling, J. K. (2010). Harry Potter and the Half-Blood Prince. London: Bloomsbury. Chicago (Author-Date, 15th ed.) Rowling, J. K. 2010.
Rowling, J.K. Harry Potter and the Deathly Hallows. New York: Arthur A. Levine Books, 2007.
Continue reading: