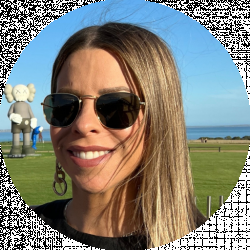 Latest posts by Maddy Chiffey
(see all)
Daphne Greengrass was born between 1979 and 1980, though I'm unsure of the exact date. She was a pure-blood witch and a member of the Greengrass family. She was also one of the Sacred Twenty-Eight.
She started her education at Hogwarts School of Witchcraft and Wizardry in 1991, meaning that she was in the same school year as Harry Potter himself. Daphne was sorted into the Slytherin house. (1)
Daphne Greengrass Quick Facts
| | |
| --- | --- |
| Full Name | Daphne Greengrass |
| Birth Date | Between 1 September 1979 and 31 August 1980 |
| Birth Place | Unknown |
| Nick Name | Unknown |
| Death Date [if applicable] | Not Applicable |
| Age When Series Starts | 11 or 12 Years old |
| Zodiac Sign | Unknown |
| Siblings | Astoria Malfoy (sister) |
| Children | Unknown |
| Partner / Spouse | Unknown |
| Most Memorable Moment | Her sister marrying Draco Malfoy |
| Magical Heritage | Pure-Blood |
| Species | Human |
| Special Abilities | Unknown |
| Hogwarts House | Slytherin |
| Wand | 7¾ inches. Holly, Ashwinder, Ash core (2) |
| Patronus | Unknown |
| Actors Who Played | Nobody played Daphne as she does not appear in the movies |
| Last Updated | May 2022 |
Daphne Greengrass Birthplace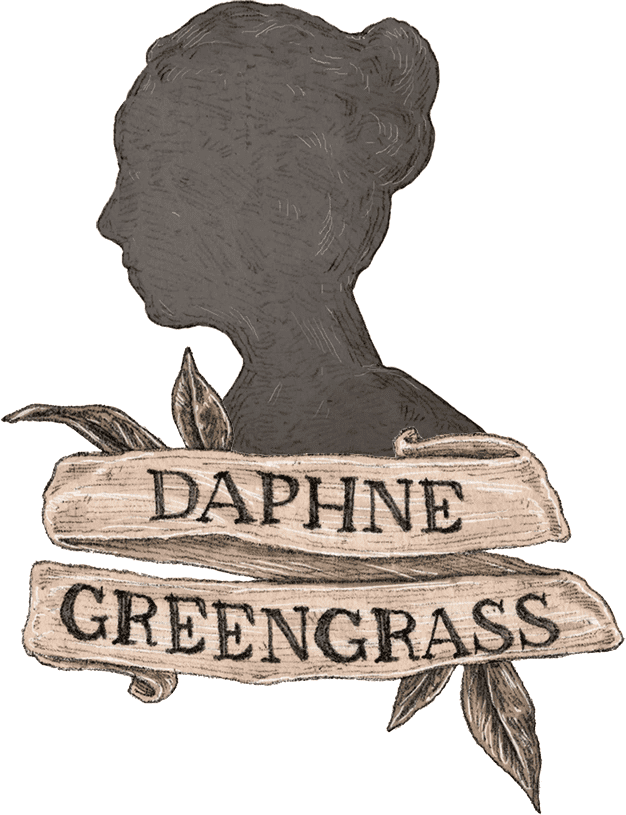 The Birthplace of Daphne Greengrass is, at this time, unknown.
Daphne Greengrass Parents/Family
Daphne and Astoria Greengrass were the daughters of Ignatius Greengrass III (and Evaline Greengrass. Not much is known about their family life when the girls were children. All that I'm aware of is that Astoria was two years younger than Daphne. (3)
Daphne Greengrass Early Life
Both the girls were raised by their families to believe in the true ideals of pure-blood supremacy. (4) This meant they were made to believe Muggle-borns were not equals in the Wizarding world
Daphne's sister suffered from a curse placed on one of their ancestors many years ago. It is unknown whether, in later years, Daphne was also affected. (5)
Daphne Greengrass Hogwarts Years
Starting School
On the 1st of September 1991, Daphne started her educational journey at Hogwarts School of Witchcraft and Wizardry. On her first day, she was placed in House Slytherin by the sorting hat. (6)
Although I can not be 100% sure, it is believed that Daphne may have been a member of Pansy Parkinson's "gang" of Slytherin girls. Personally, I don't think these were a very nice group of girls, which gives me the impression that Daphne was either easily led or something of a dominant character.
Exams
Daphne sat for her O.W.L.s exams in 1996, which was the same time as the well-known Hogwarts student and friend of Harry Potter, Hermione Granger. (1) I don't know whether she had any interaction with the three main characters during this time, but if she did, it was presented to us in the stories.
The following year, 1997, Daphne was not one of the students selected to advance on to the N.E.W.T. Level Potions. This meant she eventually failed to achieve the grades she needed and no longer saw it worthwhile continuing on the path of advanced potions.
It is not evident that Daphne was present during the famous Battle of Hogwarts at the end of their school years. I would have presumed that she would have been led away from the Great Hall by Filch along with the rest of Slytherin House.
Daphne Greengrass after Hogwarts Years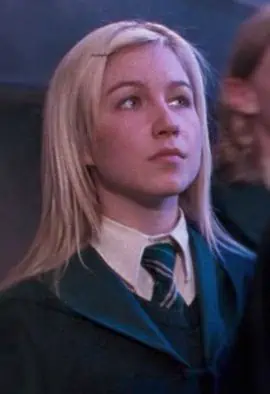 After Hogwarts, Daphnes' younger sister Astoria married fellow Slytherin Draco Malfoy, who attended school with Daphne. This meant that Daphne gained a new nephew by marriage, Scorpius Malfoy. (7) I don't know if Daphne was close with her nephew, or whether they even had much communication in later years.
During the summer of 2019, Astoria sadly passed away due to the curse placed on their ancestor. (8)
Daphne Greengrass Family [Spouse / Partner, Kids]
It is currently unknown what happened to Daphne herself or whether she also married or had any of her own children.
Daphne Greengrass Magical Abilities and Special Skills
Due to her life not being followed very closely throughout the stories of Hogwarts, it was never shown precisely what Daphne's weak and strong points were.
As I mentioned previously, I do know that she failed to reach the correct levels of grades to advance on to the N.E.W.T. level of Potions. I would imagine that she felt pretty ashamed of this and probably felt inadequate alongside her fellow students.
Daphne Greengrass Wand
The certainty of exactly which wand Daphne used throughout Hogwarts is believed that it was given to her, like most, by Olivander. There are some places that state it was 7¾ inches. Holly, Ashwinder, Ash core. Although this is not 100% certain information.
Daphne Greengrass Trivial and Fun Facts
Daphne Greengrass's family was one of the oldest wizarding families.
The name Daphne means "Laurel" in Greek and is derived from the nymph "Daphne" in Greek mythology. (9)
Based on a student list revealed by J.K. Rowling in Harry Potter and Me, Daphne's first name may have been initially "Queenie" (10). Eventually, another character would be named "Queenie" in the Harry Potter series.
It is said that there was, at times, an individual who played Daphne in the background of the movies. There is no evidence of her character ever shown throughout. In fact, the blonde hair and blue eyes, which are often linked with Daphne, originate from fan websites.
Daphne Greengrass Appearances in Books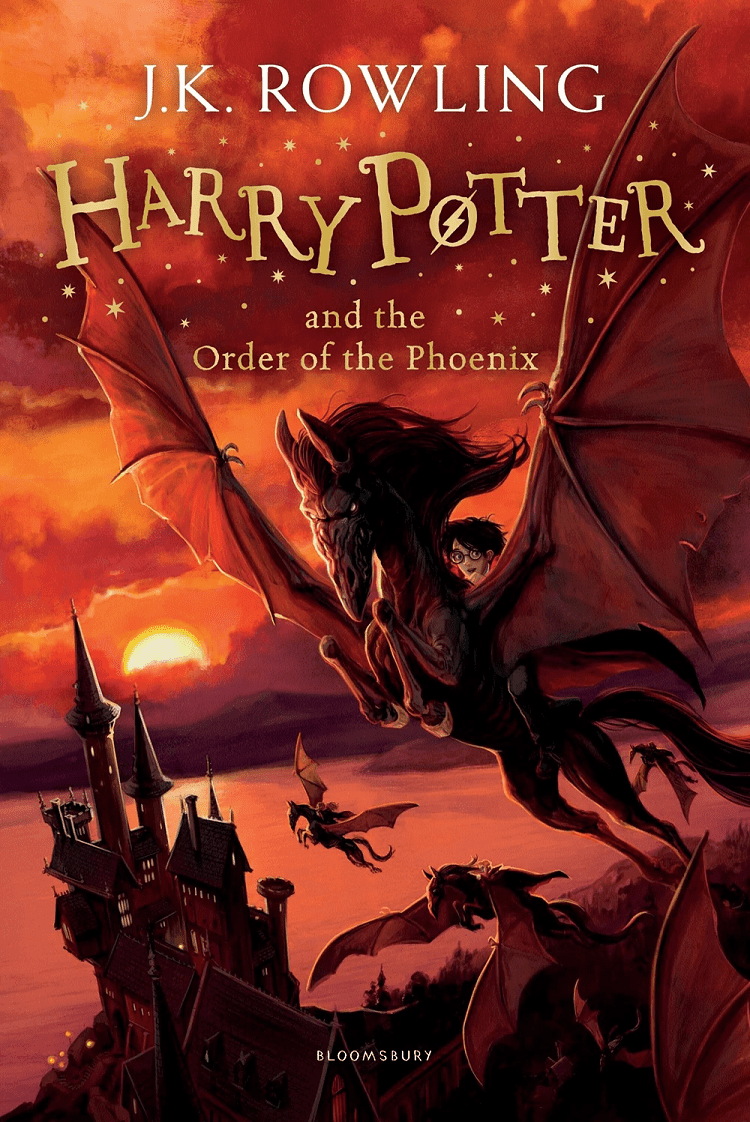 Daphne Greengrass Appearances in Films
Daphne never appeared in any of the Harry Potter movies.
Daphne Greengrass Quotes
Daphne never had any lines or quotes during any Harry Potter books or movies. She was also not part of the play featuring her sister Astoria, The Cursed Child.
Daphne Greengrass Frequently Asked Questions
Question: Was Daphne Greengrass ever Friends with Harry Potter?
Answer: It was never made clear during the movie/book series whether Daphne ever had any interactions with Harry or any of his friends, for that matter. However, we know that her little sister later married Draco Malfoy, indicating there may have been some communications with the prominent gang throughout their years at Hogwarts.
Question: Did Daphne Carry the Same Curse as her Sister, Astoria?
Answer: I don't believe it was ever mentioned or shown that Daphne carried the curse of their ancestor.
Question: Who Did the Name "Queenie" End up Being Given to?
Answer: Queenie was eventually the name given to Tina Goldstiens's younger sister in the Fantastic Beasts series.
Research Citations:
Harry Potter and the Order of the Phoenix – Chapter 31: O.W.L.s
24 December 2007: PotterCast interview with J. K. Rowling
Writing by J. K. Rowling: "Draco Malfoy" at Wizarding World
Harry Potter and The Cursed Child: The Play
Harry Potter and Me and the Documentary on J.K. Rowling
Harry Potter and the Deathly Hallows: Epilogue (Nineteen Years Later)
Harry Potter and the Cursed Child: Act Four, Scene Four
Writing by J. K. Rowling: "The Original Forty" at Wizarding World