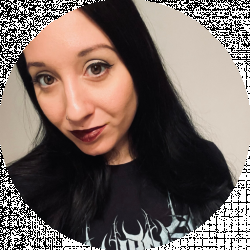 Latest posts by Stephanie Jensen
(see all)
I love looking at makeup looks inspired by films and other forms of entertainment. I've always seen makeup as a way to get creative and show off your artistic side, not necessarily to improve your appearance. This is why I love special effects makeup, and I almost pursued that as a career (though I'm glad I stuck to writing).
I found so many cool facts when researching the makeup needed for the Harry Potter films. For example, did you know that Lord Voldemort's makeup took two hours and three people were needed to get the look right? Crazy!
Even if you don't want to use special effects to make your face look like a snake, there are so many ways to get a Harry Potter-inspired look with the products you likely already have. Here are the best Harry Potter-inspired makeup ideas I found on Instagram!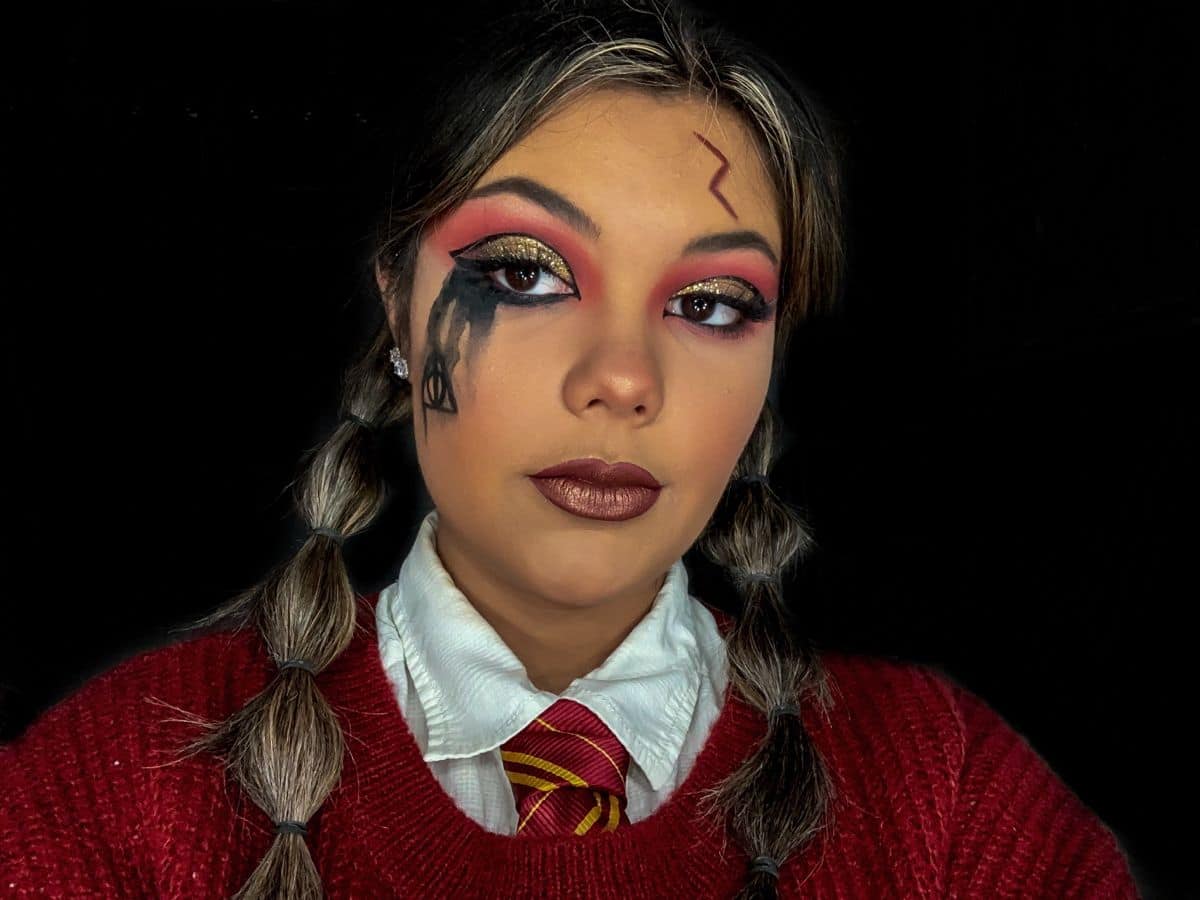 Bottom Line Upfront
Out of all these looks, the Dementor Eyes is my favorite. The dementors were some of my favorite characters in the series, and I love how the artist used them as a winged liner. If you want to try a different Harry Potter makeup look, I included so many awesome ones in this guide!
Beginner's Kit
All these Harry Potter makeup looks are different, and I'll include a "products you need" list under each item. But first, I wanted to start with a beginner's kit with some affordable product recommendations.
Colored Eyeliner
For many of these looks, you will need to draw certain designs. The best way to do this is with colored eyeliner. You can find eyeliner in endless colors from some of the highest-quality yet affordable brands out there. I use colored eyeliner all the time and have found my products at various drugstores and other retailers like Target. You can also find colored eyeliner on Amazon and other online marketplaces.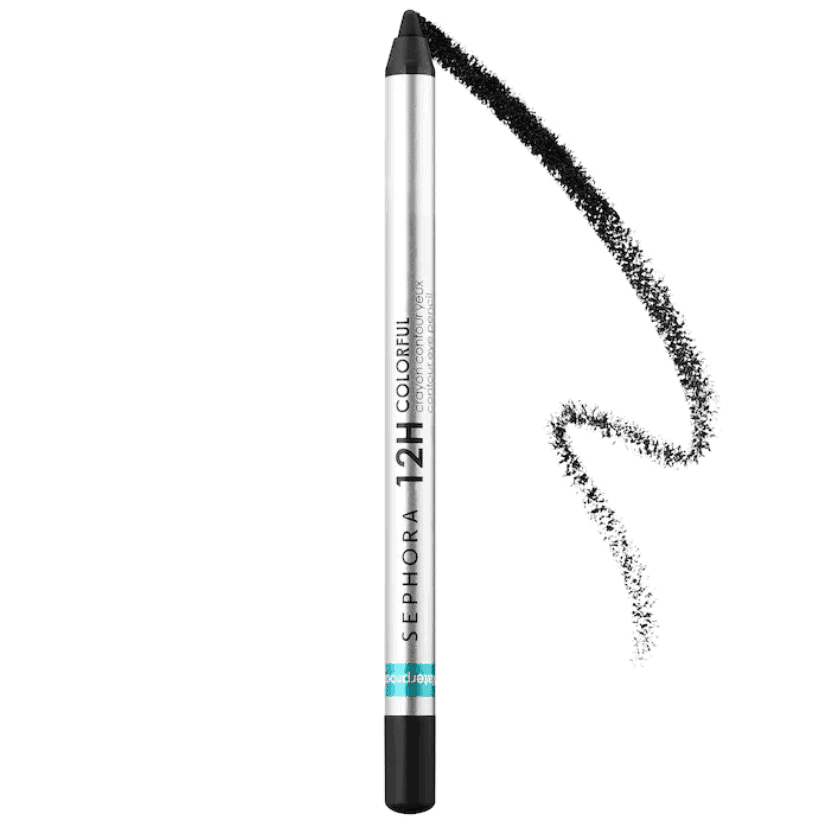 Sephora Collection is the brand I turn to when I need funky-colored eyeliner. While the name "Sephora" usually makes you think of expensive products, their eyeliner is reasonably priced. The 12-Hour Contour Eye Pencil is only $11 and is available in 23 colors! Don't forget to look at the mini Eye Pencil to Go. It only costs $6 and is available in six colors. I have this eyeliner in white, dark brown, and red berry. The colors are all pigmented and last all day!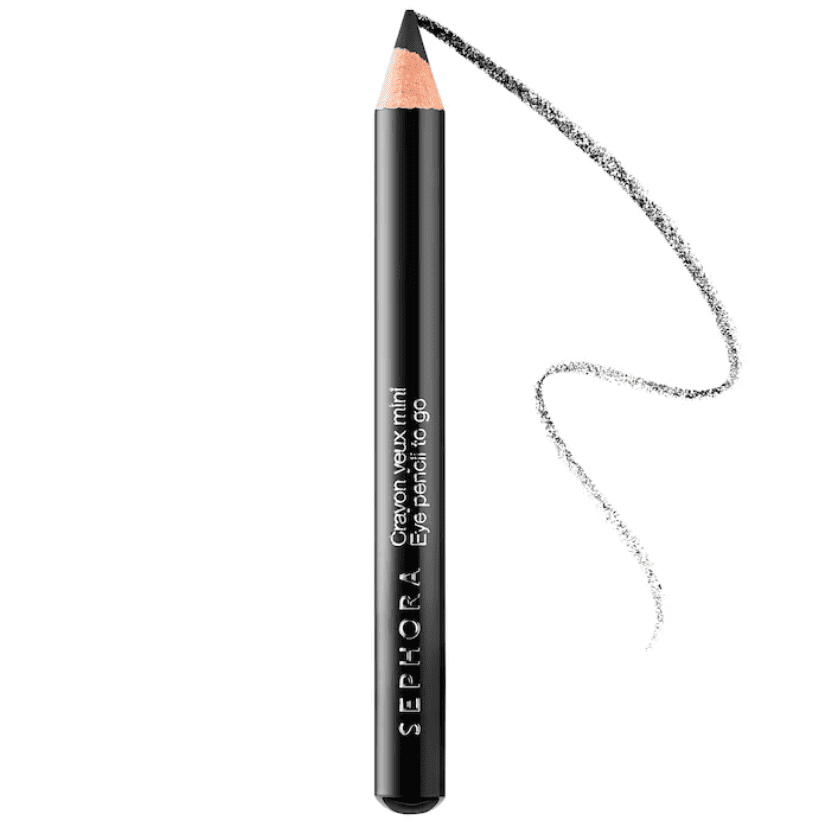 Eyeshadow
Nearly every one of these looks calls for eyeshadow. While you can buy affordable single shadows for the look you want, I suggest buying an entire palette. While they're more expensive, you get so many more colors and can create numerous looks–even multiple looks on this list.
I actually just received a Revolution Beauty palette, and I'm in love with it. All their palettes have a vast color selection with extremely cute packaging. They also do collabs with different brands, so shopping at Revolution Beauty is so much fun.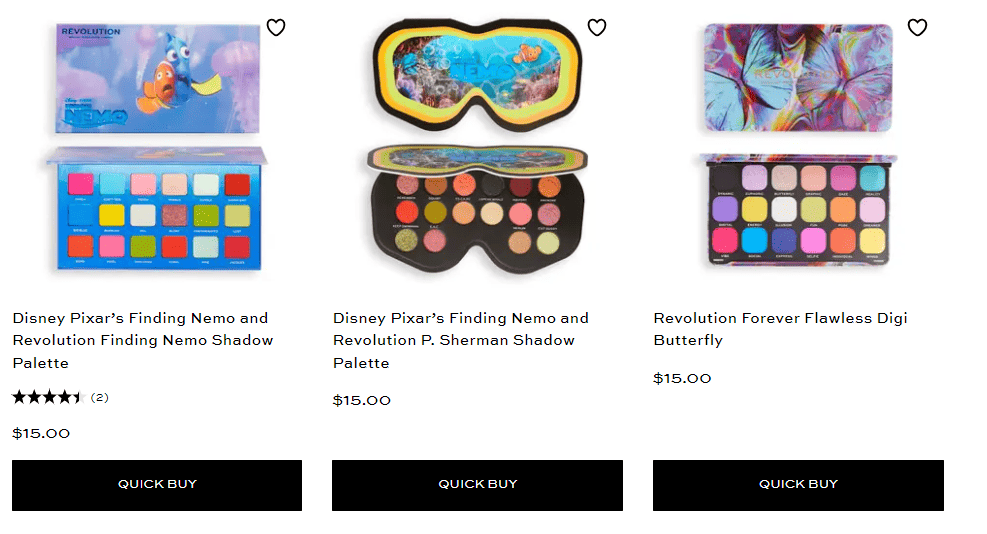 Lashes or Mascara
Some of the artists who did the more extravagant looks finished their eye makeup with fake lashes. I have to say, I'm not a fan of fake lashes, so I use high-quality mascara. My favorite is the Ilia Limitless Lash Mascara, but at $28, it's pretty pricey.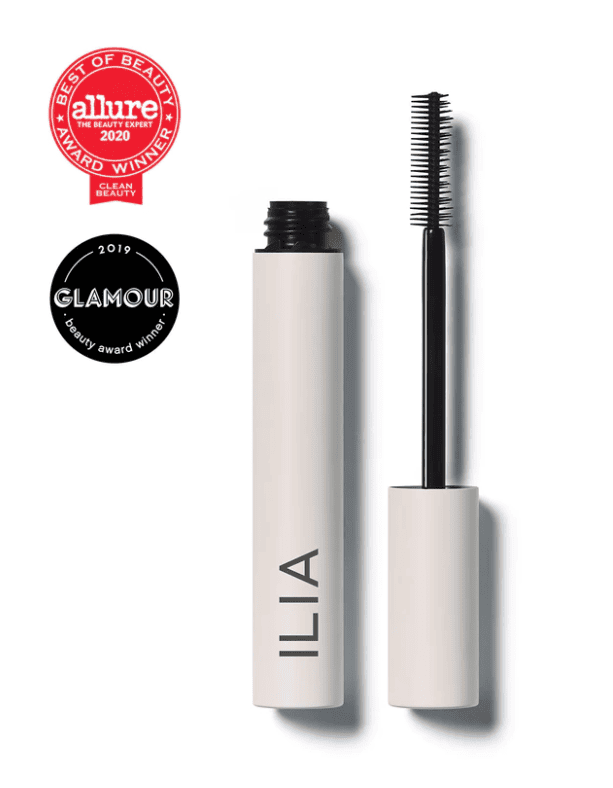 An affordable alternative is the Physician's Formula Rose All Day Mascara. The formula is pretty clumpy, but what I do is wipe the excess product off the spoolie first. This mascara lengthens and fans out your lashes. It smudges a little bit but is still a great mascara–especially for those with sensitive eyes (like me).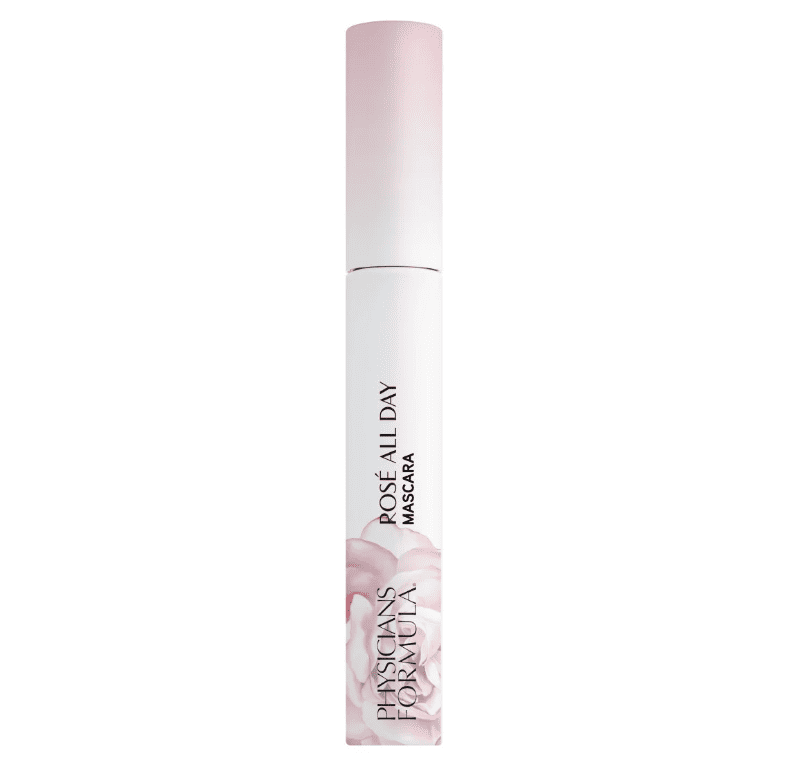 Lipstick or Gloss
While not always necessary, lipstick or gloss is the perfect way to finish these chic looks. For example, if you want to do Gryffindor-inspired makeup, I suggest using a red-tinted gloss or lipstick.
I often buy affordable lipstick and gloss, especially since there are so many great budget-friendly lip products out there. Covergirl is a great example; from glosses to lipsticks, they have so many fun lip products in endless colors. I especially love their lipsticks and duo lip colors.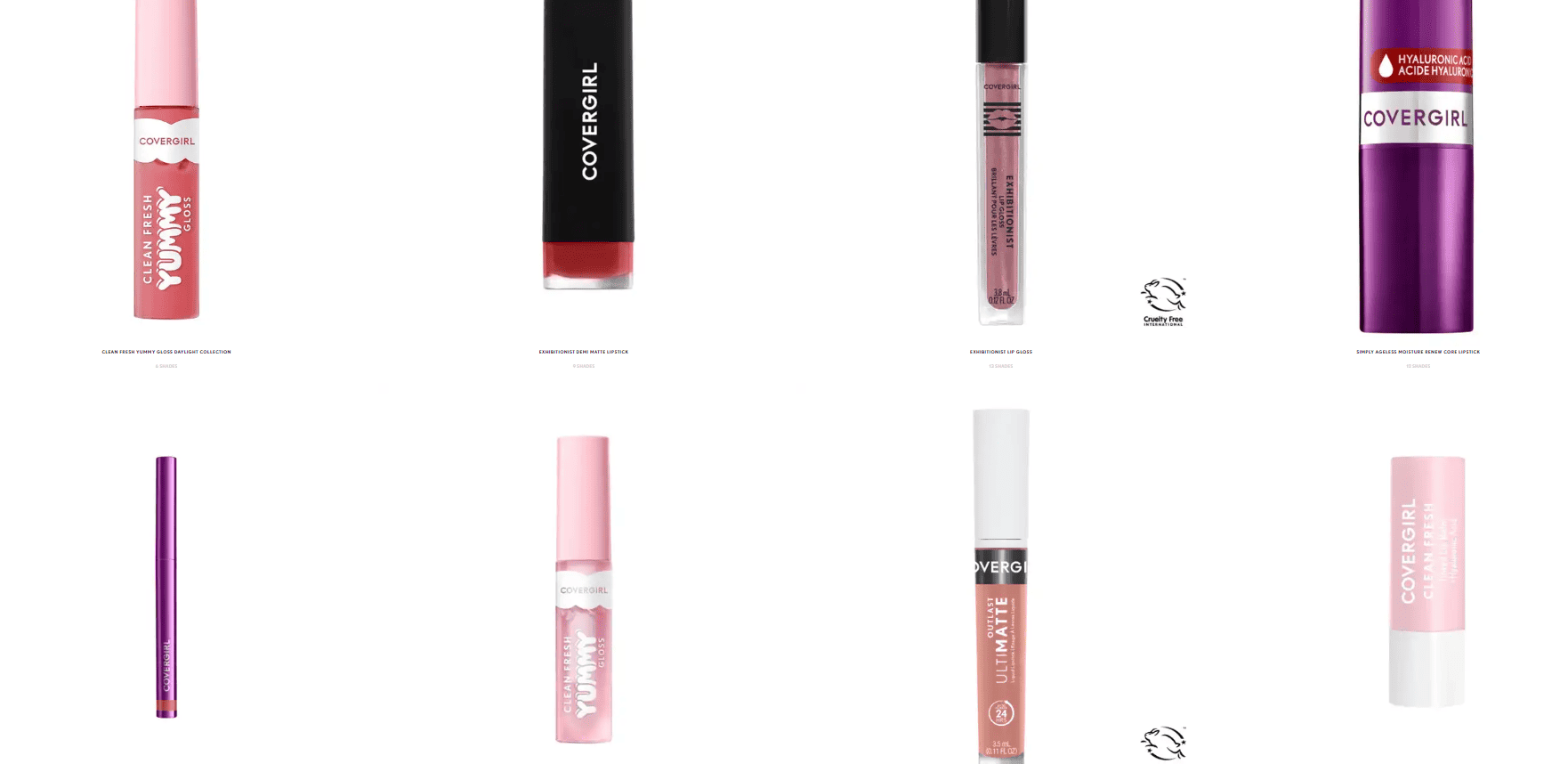 Colourpop Harry Potter Collection
The best way to get the perfect Harry Potter-inspired look is by shopping at the source. Harry Potter collaborated with Colourpop to release an entire line of magically amazing makeup. From eye shadow to lip glosses, there are so many products here that will deliver that perfect wizarding look. There are so many color variations, and Colourpop even separated the colors by House.

My favorite has to be the big eyeshadow palette. Even if you're not pulling off a Harry Potter-inspired look, this palette features so many shades for all occasions.
You can use the gold-toned neutrals for an office-friendly day look, the blue colors for an extravagant cool-toned eyeshadow, or the dark colors for the perfect smoky eye. Plus, all HP fans will love the adorable packaging!
How I Chose These Ideas
I've been seeing so many great Harry Potter makeup looks lately that it's really hard to choose the best one! That's why I used these factors to choose my favorite looks.
Products used: I prioritized looks where you can use products that you likely already have or ones you can find at any drugstore. These include lipsticks, eyeshadow, blush, bronzer, and highlighter. If any look went outside these, I put more emphasis on looks that used stamps and stickers.
House: Proud Ravenclaw here! But I didn't only choose Ravenclaw-inspired makeup. I saw so many cute looks inspired by all houses, which included the colors, logos, and other memorabilia.
Difficulty: While some of these looks are more artistic, I emphasized the ones that are simpler and beginner-friendly. This may include using Gryffindor-inspired colors as an eyeshadow look or getting perfect Bellatrix Lestrange makeup.
Colors: That said, I looked at the colors the artists used. There weren't many pastels in Harry Potter's world–we saw black robes, burgundy from Gryffindor, dark green from Slytherin, gold from Hufflepuff, and denim blue from Ravenclaw. I prioritized looks that used these colors.
Specific scenes and books/movies: Some looks were inspired by certain scenes of the books/movies or certain books/movies altogether. Every book and film were all different, so you can get some seriously unique makeup ideas!
My Favorite Harry Potter Makeup Ideas
Are you ready to discover the best makeup looks inspired by the Harry Potter series? I'm mentioning my favorite Harry Potter-inspired makeup looks, plus the products you will need and some recommendations. While the artists usually mention which ones they used, I found some issues with their recommendations. For example, many used way too many products, expensive brands, and ones that are no longer available. My recommendations are alternatives to the ones they used.
Dementor Eyes
From far away, it looks like a serious winged liner. But up close, you notice it's a Dementor! When you really look at the Dementor, you can see all the detail the artist put into it. Plus, her eyeshadow color choice is interesting. I would get rid of the bright blue shadow in the inner eye corner, but the taupe eyeshadow and sparkles are lovely additions to this look.
Products you will need
Hufflepuff Art
@misaland_ did this incredible makeup design inspired by House Hufflepuff! She uses brilliant gold eyeshadow with leaves drawn around her cheeks, neck, and chest. Of course, the standout design is the little badger on her cheek! The artist finishes by eating a cookie.
Products you will need
Bellatrix Lestrange
Even though I'm not in House Slytherin, I always thought Bellatrix Lestrange was awesome! And this is such a cool take on her look, almost like Bellatrix Lestrange meets Cruella de Ville. The artist used a smoky eye with some serious lashes, adding the detail of undereye bags.
She made her eyebrows look fuzzier and is wearing a wig. She adds black to her teeth to give the look of Lestrange's bad teeth. I also really love the contour–the super sunken-in cheeks make her look more like Lestrange. This Bellatrix Lestrange look is creepy but totally stunning.
Products to use
Trippy Luna Lovegood
This trippy design is such a unique take on Luna Lovegood! The artist drew multi-colored squiggly lines around her eyes. Her eye makeup is fuchsia on the top and bottom lids with a baby blue surrounding the pink, finished with various gems and lashes. She's also wearing glassy-looking contacts. She finishes the look with Lovegood's glasses on her head.
I think Luna Lovegood is such a quirky and fun character, but she doesn't wear a lot of makeup. I'm glad this artist took a creative approach that still perfectly fits the character.
While her exact look is complex, you can make it simpler by adding fewer squiggles and artistic designs, ditching the contacts, and wearing mascara instead of fake lashes.
Products to use
Gryffindor Colors
The looks I've been mentioning so far have been super artistic. Do you want a simple daily Harry Potter-inspired look?
If so, use these Gryffindor colors the same way this model did. She uses a luminous red gloss on her lips, gold graphic liner, and eyeshadow, with some other basic elements such as lashes and blush. There's no crazy artistry or overly complex look–just daily makeup for anyone in House Gryffindor!
Products to use
Ravenclaw
Were you as shocked as I was when you learned Ravenclaw's mascot was an eagle, not a raven? Either way, this artist incorporated a cool eagle design in her Ravenclaw makeup. She uses a striking shade of denim blue for her eyeshadow, the tear effect, and the eagle.
The look is as unconventional as it is artistic, specifically with the blue tears. She finishes the look with glitter. I have to say, I actually like how she doesn't wear false lashes. This makes the look a little easier for those trying an artistic look for the first time.
Products to use
Slytherin Smoky Eye
I'm on team Smoky Eye all the way! But even I need to find some inspiration to level up my smoky eye game. Even though I'm not in House Slytherin, this look is way too chic to pass up.
The look is easier to do than it looks. First, apply black eyeshadow to the top lid. Take a bright green eyeshadow and apply it around the black, in the crease and brow line–right underneath your brows. Finish the look with long lashes, black lipstick, and contour.
The most difficult part of this look is it will take some blending. I often use a colored eyeshadow with black or dark gray, and this look does take a bit to blend, so use a good blending brush (recommendation below).
Products to use
Voldemort
This look is not only incredible but easier to pull off than you think. Believe it or not, you don't need three makeup artists to look like Lord Voldemort! First, if you have hair, get a bald cap.
For this look, I suggest finding the palest shade of costume makeup you can find. Apply it all over the face and head, including over the bald area.
Take a small precision eyeshadow brush and draw the lines on the forehead, nose, brows, and bottom lip. Add some red eyeliner in the waterline to finish the look. Especially with the right costume makeup and precision brush, you can make it look like you don't have a nose without prosthetics–and almost terrifyingly as realistic as Voldemort himself.
Products to use
Cute Harry Potter
Getting the Harry Potter look is more fun than you would expect and doesn't require many products. The steps are also pretty simple.
First, apply foundation over the entire face, including the eyebrows. Contour the nose so it's thinner. Draw in the brows so they're thick like Daniel Radcliffe's (though Dan has darker eyebrows than what the model drew). If needed, shade over the lips to make them thinner.
Then, add the most important detail–the lightning bolt scar on the forehead. The model used fake blood to draw the scar, but you can easily use a combination of red eyeliner and black eyeshadow or liner. I've done it before, just make sure you wet the brush if you use eyeshadow. Finish the look with your Gryffindor robes and the classic Harry Potter glasses!
Products to use
Severus Snape
While I think the wrinkles are a little too sharp here, this makeup look is easy enough for a Halloween costume. All you need is pale costume makeup, dark brown eyeliner, translucent powder, and black brow pencil. To start, apply the pale costume makeup all over the face and neck.
Instead of drawing in wrinkles to try and imitate the ones Snape has, accentuate your own wrinkles. Scrunch up your face to find your natural wrinkles, and fill them in with dark brown eyeliner. Take the powder and buff the lines out with a powder brush.
This tutorial explains how to draw wrinkles:
Finish with a wig (or cut your dark hair) and wear all black. That's all you need to rock the best Potions Master look!
Products to use
Draco Malfoy Fem
Is Draco Malfoy your favorite Harry Potter character, but you still want to look like a girl? Dress like the female version of Draco Malfoy.
Fortunately, this tutorial is simpler than you think. The first thing you'll need is a white-blonde wig (or you can dye your hair this brilliant color). It's hard to see, but the model is wearing green eyeshadow with eyeliner and neutral-colored lip gloss. Finish the look by filling in your brows and wearing pale foundation or costume makeup.
Products to use
Green eyeshadow
Liquid eyeliner
Mascara
Brow pomade
Peach blush
Clear lip gloss
Death Eater
This crazy Death Eater look is awesome! You can totally tell the artist went all out for this look. The artist imitates the complexity of the masks with black and green multi-winged eyeshadow and black lipstick. He looks more inhuman with light green contacts.
The look is easier to achieve than you think. Take black eyeliner and draw in the wings on the top lid. Fill them in with black eyeshadow. Take green shadow and outline the black. Add white in the inner corner to define your eyes. Finish the look with your favorite black lipstick. The green contacts are optional.
Products to use
Black lip gloss
Green and black eyeshadow
Pigmented black eyeliner (I suggest using the Urban Decay 24/7 Glide-On Eye Pencils in Perversion)
Blush, your choice of color
Chic Gryffindor Eyeshadow
While this eyeshadow is complex, it's a wonderful way to use the Gryffindor colors if you're going out for the night. If I were doing this look, I would take out the graphic liner altogether and focus on using burgundy on the lid, blending out to black at the outer corner of the lid, and using the gold glitter on the inner corner.
The gold eyeliner in the waterline looks amazing, but if you can't find gold eyeliner, you can use an eyeliner brush and apply the gold shadow to the bottom lash line. Finish with mascara or lashes. I also think the gems are a fun accent, and they're super easy to apply.
Products to use
Ravenclaw House
Finally, I'm finishing this list with a much easier Ravenclaw tutorial than the other one I mentioned. The wings are an awesome detail and are easier to draw than the eagle. I suggest first drawing the outline with white eyeliner, then taking a flat brush and stippling the length of the wings with blue eyeshadow (or you can use blue eyeliner).
Her eyeshadow is also very easy. Take denim blue eyeshadow and apply it to the lid, extending it outward in a wing. You can do this with blue eyeliner if it's easier. Take blue eyeliner for the graphic liner look, and apply white eyeshadow to the inner corner of the eye. Finish with mascara and holographic lip gloss.
Products to use
FAQs
Question: I've never seen the Harry Potter movies. Where are they streaming?
Answer: Oh my goodness! I can't believe you've never seen the Harry Potter movies! From what I can find, only HBO Max and Peacock. They're available on Amazon Prime, but not for free–you'll need to rent or buy them.
Question: Why is the 7th Harry Potter film so long?
Answer: Have you seen the size of the book? There was no way they could fit that entire book into one film, so they separated it into two movies.
Question: What's a Muggle?
Answer: A Muggle is wizardry slang for humans without any type of witch or wizard powers.
Bottom Line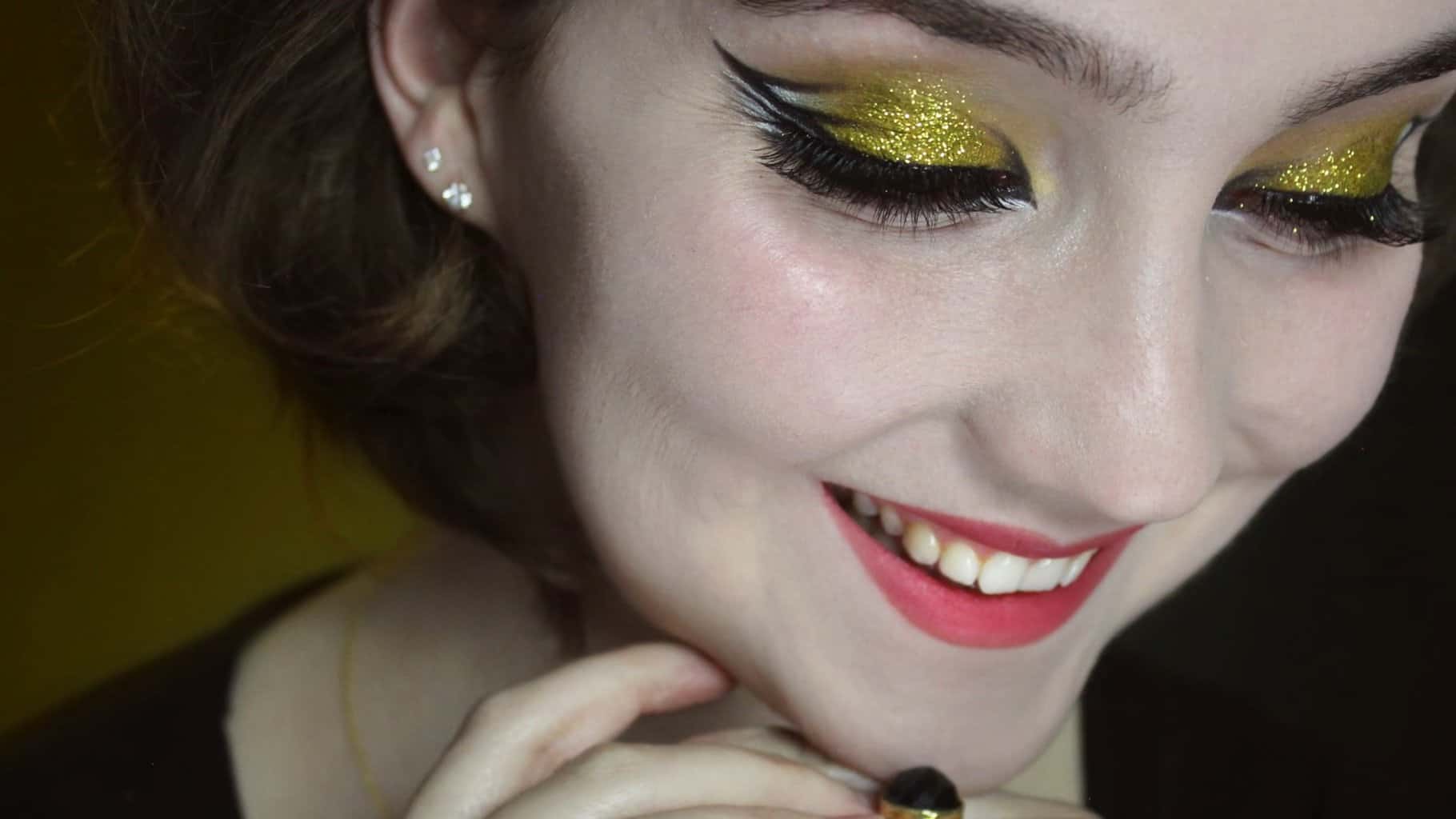 Out of all these looks, the Dementor Eyes eyeliner is my favorite. The artist drew an awesome dementor as winged eyeliner! I could also be biased–I absolutely love the dementors.
The one-of-a-kind winged eyeliner has serious detail, but it's easier to get the look than you would think. All you need is black and blue eyeliner to create the look to draw the outline of a caped figure, coloring in the design and blending in the two colors. There are some things I would do differently. For example, I wouldn't use the bright blue in the inner corner of the eye and focus on blending the black liner with the sparkly gold.
If this look is still too complex or you want something different, I suggest checking out my other favorite Harry Potter makeup looks!