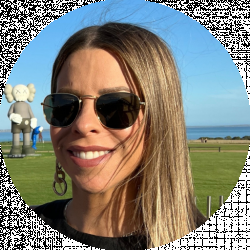 Latest posts by Maddy Chiffey
(see all)
Robbie Coltrane (born on the 30th of March 1950) is a Scottish actor, author, and comedian who gained worldwide recognition for his role in Harry Potter, where he played the lovable half-giant, Rubeus Hagrid. He is also famously known for other roles, such as Valentin Dmitrovich Zukovsky in the James Bond movie Goldeneye (one of my favorite Bond films, although many would disagree).
Robbie ended up playing Hagrid for two main reasons, one was because his children desperately wanted him to do it, and also because J. K. Rowling had specified that she only wanted him to play the part, and let's face it, she was right. Through this bio, I will look into all the great things Coltrane has achieved throughout his career, find out what he's been doing since his Harry Potter days, and delve into his James Bond days.
Robbie Coultrane Quick Facts
Full Name
Anthony Robert McMillan
Birth Date
The 30th of March 1950
Birth Place
Rutherglen
Nick Name
Robbie Coltrane
Nationality
Scottish
Zodiac Sign
Aries
Siblings
Jane McMillan (sister)

Annie McMillan (sister)

Children
Alice McMillan (Daughter)

Spencer McMillan (Daughter)

Partner / Spouse
Rhona Gemmell
Highest Grossing Movies (top 5)

Harry Potter and the Deathly Hallows – Part Two: Over $1Billion
Harry Potter and the Sorcerer's Stone: $992 Million
Harry Potter and the Deathly Hallows- Part One: $989 Million
Harry Potter and the Order of the Phoenix: $950 Million
Harry Potter and the Half-Blood Prince: $943 Million

Salary
Unknown
Net Worth
$5 Million
Social Media
N/A
Awards Won

1987 – Best Actor
1994 – Best Actor
1995 – Best Actor
1996 – Best Actor
1996 – Best Male Actor
2016 – Best Male Actor
2016 – Outstanding Actor in a Mini Series
2016 – Best Actor

Last Updated
June 2022
Robbie was born in Rutherglen, Scotland, on the 30th of March. He wasn't the name we know him for today; he is called Anthony Robert McMillan.
Robbie Coltrane Parents
His mother, Jean Rose Howie, was a musician and teacher, and his father was a doctor. His father also worked as a forensic police surgeon at one point. (1)
Robbie has two siblings, an older sister called Annie and a younger one called Jane. His Grandfather was a Scottish businessman named Thomas Howie. Fun Fact: Robbie Coltrane's Birthstone is Aquamarine
Robbie Coltrane Early Life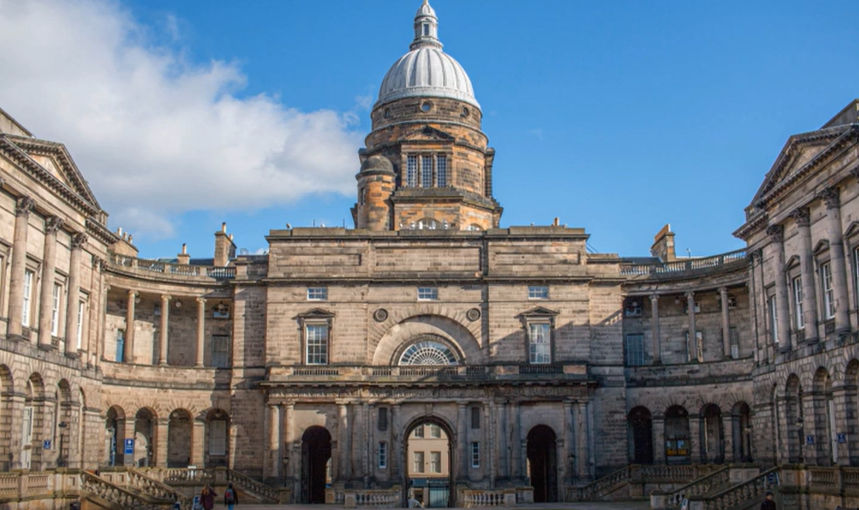 Coltrane began his school days at Belmont House School in Newton Mearns, where he completed his early education. He then moved on to college, which was a private one in Perthshire, called Glenalmond College.
Although he studied subjects he enjoyed, such as art, and played sports, he has spoken of his college days as being pretty miserable. I presume he must have some talent in art, as he apparently won prizes for some of his work and went on to study it further at Glasgow School of Art. After this, he continued his education at Moray House College of Education in Edinburgh.
Robbie Coltrane Professional Career
The 1970s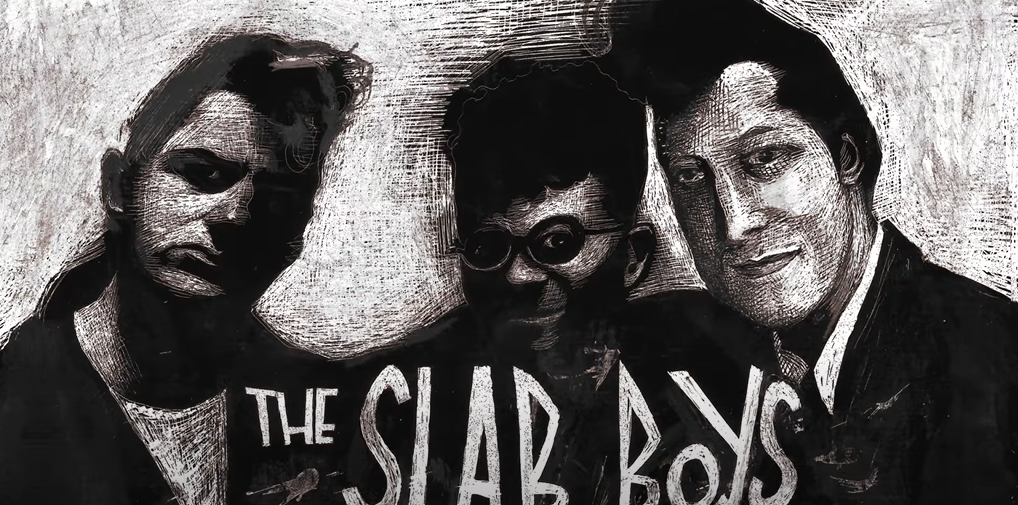 Coltrane started acting in his early twenties when he developed the stage name that we know him for today. He started out in theater and did a lot of comedy on stage. The first time he appeared on stage was for the production of The Slab Boys in Edinburgh in 1978. (3)
The 1980s
After being spotted for such skills in comedy, he landed his roles in the TV series, The Comic Strip Presents, which aired from 1982 – to 2012. He even ended up co-writing one of the episodes, which was called Jealousy. I think he must've got a taste for writing around this point, as he also co-wrote the sketch show Alfresco from 1983 – to 1984.
Also, in 1984, he was in two other TV series he wrote himself. They were called A Kick Up the Eighties and Laugh??? I Nearly Paid My License Fee. (4) Between 1980 and 1988, he started appearing in some on-screen roles. He was in Flash Gordon, Death Watch, Balham, Gateway to the South, Scrubbers, Krull, The Supergrass, Defence of the Realm, Absolute Beginners, Mona Lisa, and The Fruit Machine.
The first time I remember seeing Coltrane for myself was during a Blackadder episode, a British dark comedy series starring Rowan Atkinson. Although it was made before my time, I can remember watching it as a young teenager and have loved it ever since. Coltrane portrayed an English writer and poet. In the same year as Blackadder, he also appeared in The Young Ones and Tutti Frutti, and in 1993 we saw him on The Robbie Coltrane Special, which he co-wrote. He took part in many other stand-up comedy and sketch shows.
The 1990's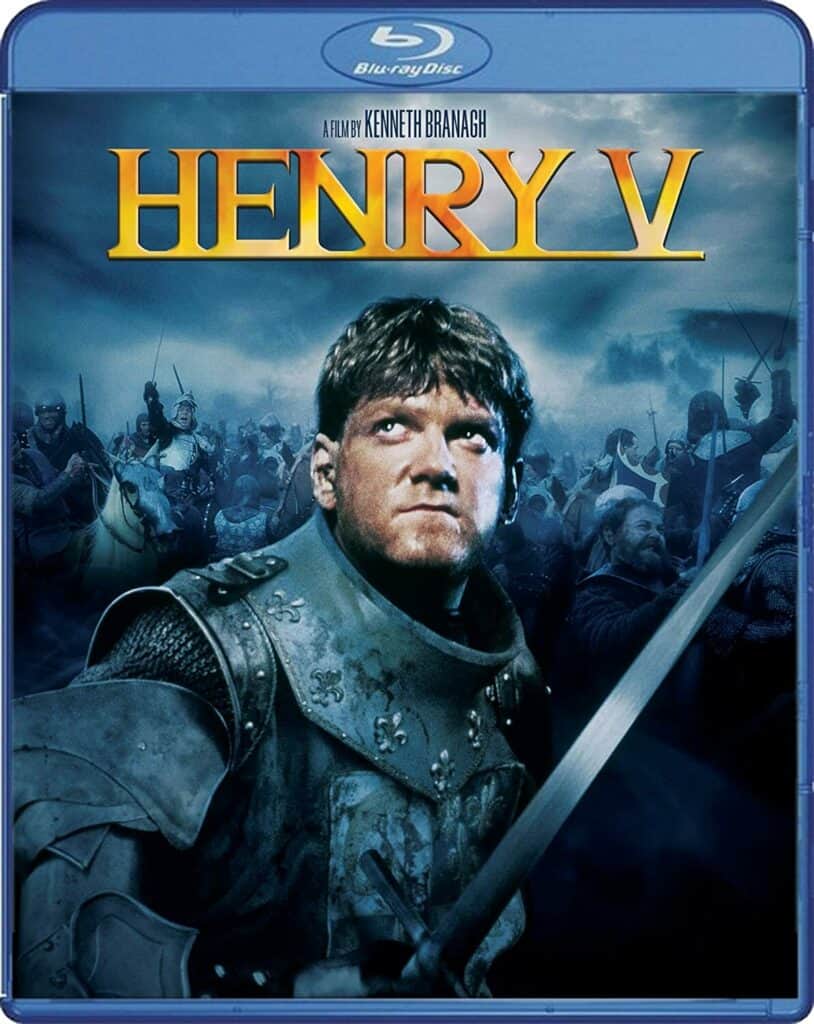 In 1989, Robbie played the part of Falstaff in Henry V and starred with Eric Idle in Nuns on the Run in 1990. In 1991, he played the role of the Pope in the movie, The Pope Must Die, and in the same year, he played a private detective in the play The Bogie Man, which was made for television in the UK.
Coltrane continued to appear on our screens throughout the nineties in the TV series Cracker. He played the role of Dr. Edward "Fitz" Fitzgerald, a forensic psychologist. This series got him widely recognized, especially in the UK, and he won three BAFTA awards for his part in it. (5) After his role in Cracker towards the end of the nineties, we started to see Coltrane pop up in some much bigger movies. The first was GoldenEye in 1995, where he starred with Pearce Brosnan. He was also in another Bond movie, the same character, The World is Not Enough.
In 2001 he had a supporting role in the Johnny Depp movie, From Hell. Then, in the same year, we met Hagrid for the first time, and he continued this role in all 8 of the Harry Potter movies until the very last one in 2011. J. K. Rowling was adamant she wanted Robbie for this role (6), and I think it's clear to see why; it's like the part was written for him, and there is nobody I could think of who would do a better job.
There have been a few occasions where Coltrane has presented British TV documentaries; these have been based on subjects he is passionate about, travel and transportation. In 1993, we saw Coltrane in a Cadillac traveling from Los Angeles to New York. He completed the journey in 32 days and traveled over six thousand km. In 1997, he had another show in his name, Coltrane's Planes and Automobiles, where he showed his enthusiasm for various engines such as the jet engine and the supercharger. He refurbished several engines and removed the engine from a Trabant car in just 23 minutes. (7)
The 2000s
In 2006, Robbie was voted number 11 in TV's 50 Greatest Stars and came sixth in a poll that was taken in the UK to find the most famous scot. (8) In 2007, Coltrane was the presenter for another TV series called B-Road Britain, where he traveled from London to Glasgow, visiting small villages and popular spots throughout the journey.
One of his later productions was a British TV drama series, National Treasure, based on actual events. Coltrane played the lead role of a once famous comedian later accused of rape. It was a difficult series to watch and was very heavy, and he played the character amazingly and left you wondering right till the end about the truth. He spoke about the true stories behind the drama and said he held no sympathies for the real-life celebrities that committed these crimes during the 70s and 80s. (9)
More Recently
His most recent project to date was during 2019 and 2020, a series of stories that have been passed down and become part of urban folklore. It is a tongue-in-cheek type program that doesn't take any of the stories too seriously and gives a humorous take on the tales.
Coltrane Video [YouTube embed w/top movies, highlight reels, etc..]
Check out Robbie's feelings during an interview on the red carpet.
Robbie Coltrane admits Great Expectations nerves – Video Dailymotion.
See what Robbie had to say about the Harry Potter reunion, which took place in January 2022.
Robbie Coltrane Interview | Harry Potter Return To Hogwarts
Find out what it is like for Robbie to have the role of Hagrid in Harry Potter.
Robbie Coltrane talks about playing Hagrid 2001
Robbie Coltrane Retirement and Post Professional
Since 2019, Robbie has been suffering from a severe case of Osteoarthritis, meaning he has chronic pain and must spend a lot of time in a wheelchair. He is currently awaiting a knee replacement and has been ordered by his doctor to lose weight. I think we will see Robbie on our screens again one day, but this is obviously uncertain.
Robbie Coltrane Family
Coltrane got married in 1999. He and his then wife, Rhona Gemmell, had two children, Spencer, born in 1992, and Alice, born in 1998. The couple separated in 2003 and are now divorced. It has not been reported that he has had any long-term relationships since.
Robbie Coltrane Dating and Relationship History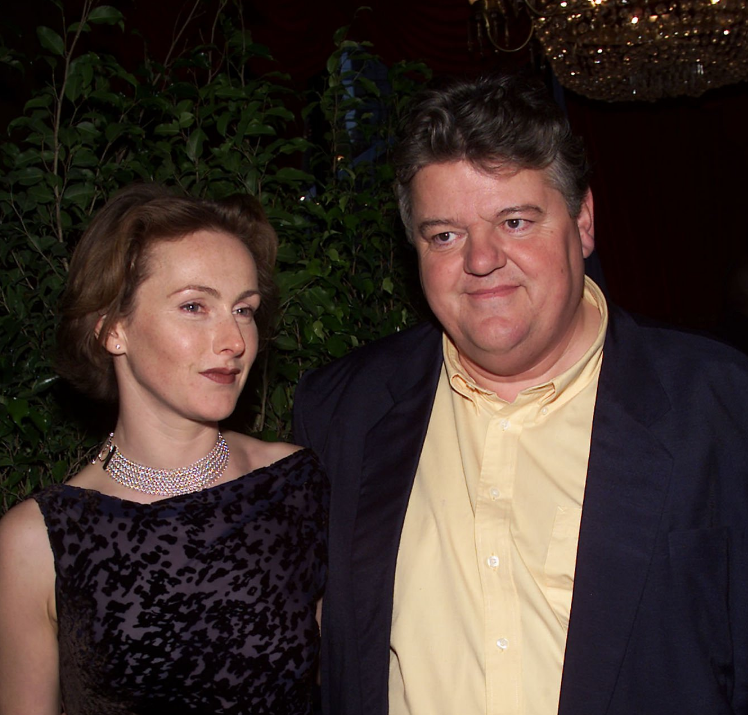 Other than his wife, no evidence or information is available about any previous relationships Robbie had.
Robbie Coltrane Controversies or Scandals
After Coltrane's college and school days, he called for private schools to be banned and was known as "Red Robbie" (2). I think he was probably rebelling against his conservative upbringing by getting involved with Greenpeace, The Labor Party, Amnesty International, and the Campaign for Nuclear Disarmament.
Robbie Coltrane Net Worth and Career Earnings
Robbie's current net worth is between $4 Million and $5 Million; although we don't know what his earnings or salary are, I would think that 10-20 years ago, his net worth may have been more, especially after such a significant role in the Harry Potter series.
Robbie Coltrane Real Estate & Residence History

The history of Robbie's properties and what he paid for them isn't common knowledge, but it was last reported that he lived in a converted farmhouse in Stirlingshire, Scotland.
Robbie Coltrane Famous Quotes
"I will not be here sadly, but Hagrid will."
"The person who comes up to you and is the most intrusive is invariably the person in the room who has no respect for you, and it's really all about them."
"He made it quite clear that I would be dead within a week if I didn't take the role. As you can imagine, the guy who turned down Hagrid would be like the guy who called the Beatles a guitar band. So I couldn't possibly refuse, really."
"Crows are incredibly smart; they can be taught five things on the drop."
"Usually for a movie, if you want a 13-year-old, you get a 16-year-old who looks 13 because 13-year-olds don't have that level of self-awareness."
Robbie Coltrane Filmography & Full Credits
1979 – Play for Today (TV)
1980 – Death Watch
1980 – Flash Gordon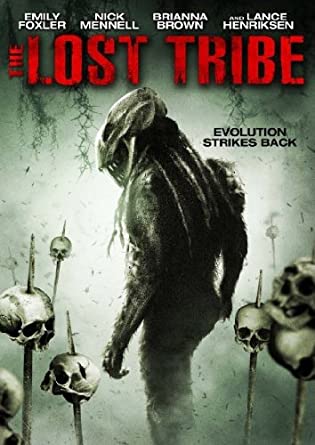 1980 – The Lost Tribe (TV)
1980 – The House with the Green Shutters
1981 – Subway Riders
1981 – Metal Mickey (TV)
1981 – Kept it in the Family (TV)
1981 – Gateway to the South
1981 – 81 Take 2
1982 – Kevin Turvey: The Man Behind the Green Door
1982 – Britannia Hospital
1982 – Scrubbers
1982 – Scotch Myths (TV)
1983 – Luna (TV)
1983 – Are You Being Served (TV)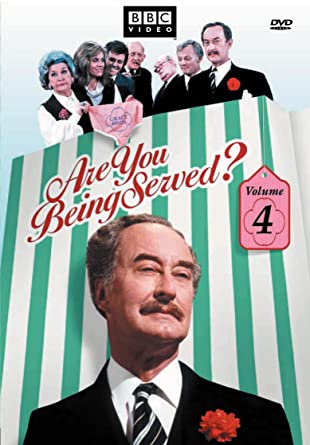 1983 – The Crystal Cube
1983 – Boswell for the Defense
1983 – Krull
1983 – Ghost Dance
1983 – Loose Connections
1984 – A Kick Up the Eighties (TV)
1984 – Alfresco (TV)
1984 – The Young Ones
1984 – Minder
1984 -Chinese Boxes
1984 – Laugh??? I Nearly Paid My License Fee (TV)
1985 – National Lampoon's European Vacation
1985 – Defense of the Realm
1985 – Girls on Top (TV)
1985 – The Supergrass
1985 – Revolution
1986 – Caravaggio
1986 – Absolute Beginners
1986 – Mona Lisa
1987 – Tutti Frutti (TV)
1987 – Eat the Rich
1987 – Blackadder the Third (TV)
1987 – The Lenny Henry Show (TV)
1987 – Saturday Live (TV)
1988 – Arena (TV)
1988 – French and Saunders (TV)
1988 – The Fruit Machine
1988 – Thompson
1988 – Blackadder's Christmas Carol
1989 – Slipstream
1989 – Rigby, You're a Fool
1989 – Danny the Champion of the World
1989 – Lenny Henry: Lenny Live and Unleashed (TV)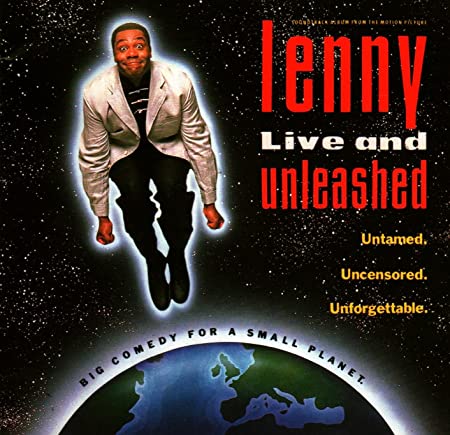 1989 – Danny the Champion of the World
1989 – Let It Ride
1989 – Henry V
1989 – Where the Heart Is
1990 – Nuns on the Run
1990 – Perfectly Normal
1990 – Midnight Breaks
1991 – Triple Bogey on a Par Five Hole
1991 – The Pope Must Die
1991 – Screen One (TV)
1992 – Oh, What a Night
1992 – The Bogey Man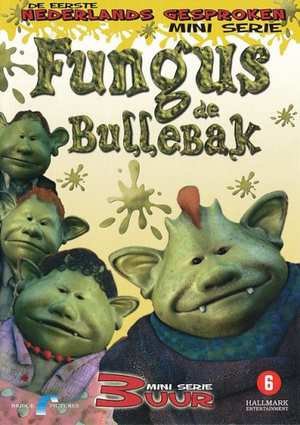 1993 – The Adventures of Huck Finn
1993 – Screenplay
1995 – Goldeneye
1997 – Buddy
1998 – Montana
1998 – Frogs for Snakes
1998 – The Ebb-Tide
1999 – Message in a Bottle
1999 – Alice in Wonderland
1999 – Fitz (TV)
1999 – The World is Not Enough
2001 – From Hell
2001 – On the Nose
2001 – Harry Potter and the Sorcerer's Stone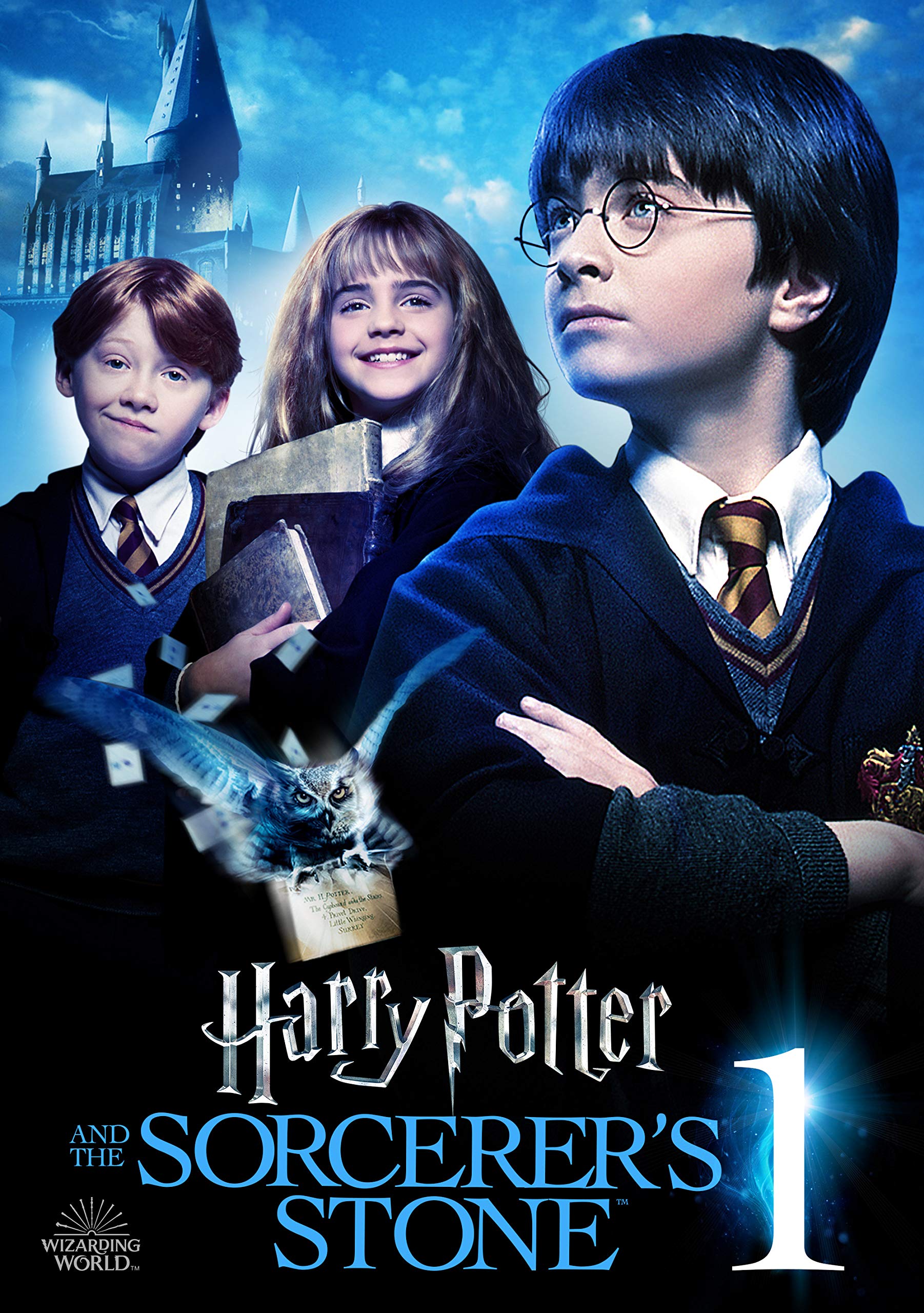 2002 – Harry Potter and the Chamber of Secrets
2003 – The Planman
2004 – Van Helsing
2004 – Harry Potter and the Prisoner of Azkaban
2004 – Pride
2004 – Oceans Twelve
2005 -Still Game (TV)
2005 – Harry Potter and the Goblet of Fire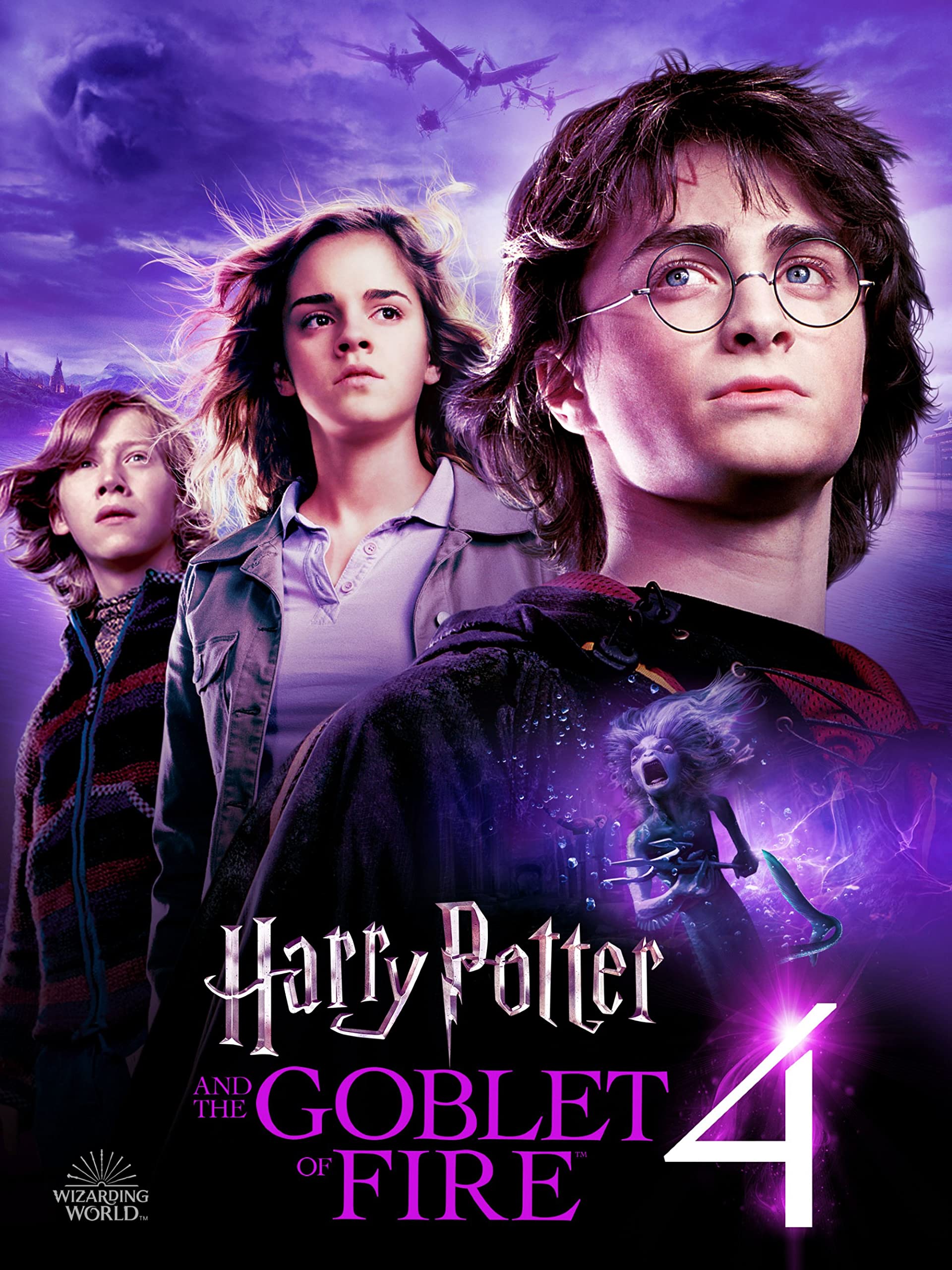 2006- Provoke: A True Story
2006 – Cracker
2006 – Stormbreaker
2007 – Harry Potter and the Order of the Phoenix
2008 – The Brothers Bloom
2009 – Harry Potter and the Half-blood Prince
2010 – Harry Potter and the Forbidden Journey
2010 – Harry Potter and the Deathly Hallows: Part One
2011 – Lead Balloon (TV)
2011 – Harry Potter and the Deathly Hallows: Part Two
2011 – Arthur Christmas
2012 – Brave (Voice)
2012 – Great Expectations
2012 – The Comic Strip Presents (TV)
2013 – Yes, Priminster (TV)
2014 – The Hogwarts Express
2014 – Effie Gray
2019 – Hagrid's Magical Creatures Motorbike Adventure
2020 – Urban Myths
Robbie Coltrane Role in Harry Potter
A Bit About Hagrid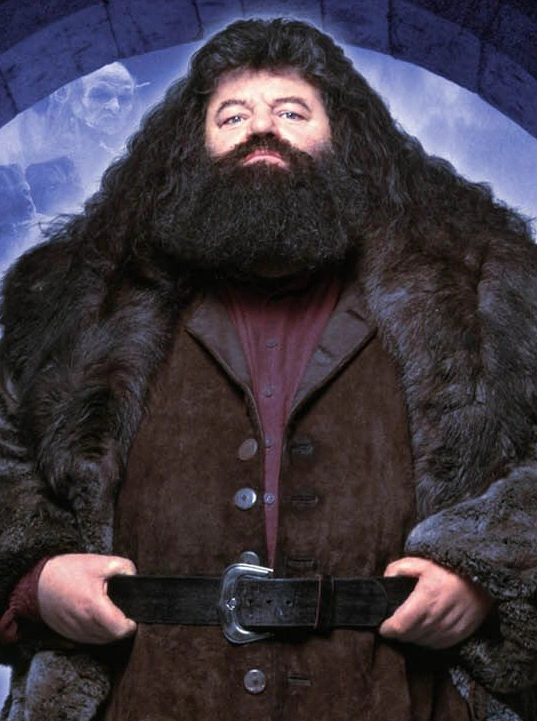 Hagrid was one of the characters that Rowling created when she very first started writing the books. (10) Throughout all of the stories, we see Hagrid grow closer and closer to the famous three. They are often seen in Hagrid's hut digging up secrets about Hogwarts and Dumbledore. Hagrid was a clumsy oaf who often let slip information that was top secret, further encouraging the curious children.
Hagrid was sorted into Gryffindor House when he attended Hogwarts himself. He was expelled from Hogwarts under false accusations that he had opened the Chamber of Secrets. Dumbledore was very fond of Hagrid and told him to train as the Gamekeeper so he would be allowed to stay on the grounds. Hagrid was later appointed the job of Keeper of Keys and Grounds. Get Your Hands on Some Great Harry Potter Merch:Best Harry Potter Stickers
Robbie's Thoughts and Experiences
Robbie only took the role in Harry Potter after his son convinced him to, and I often wonder who would have taken his place had he turned it down; it's hard to imagine anyone stepping into his giant footsteps.
Robbie has often spoken of the pressures he felt when playing the role of Hagrid in Harry Potter. He was very aware of how this iconic character was already loved by children worldwide, meaning it was important he got it just right and lived up to everyone's expectations.
What Robbie Has To Say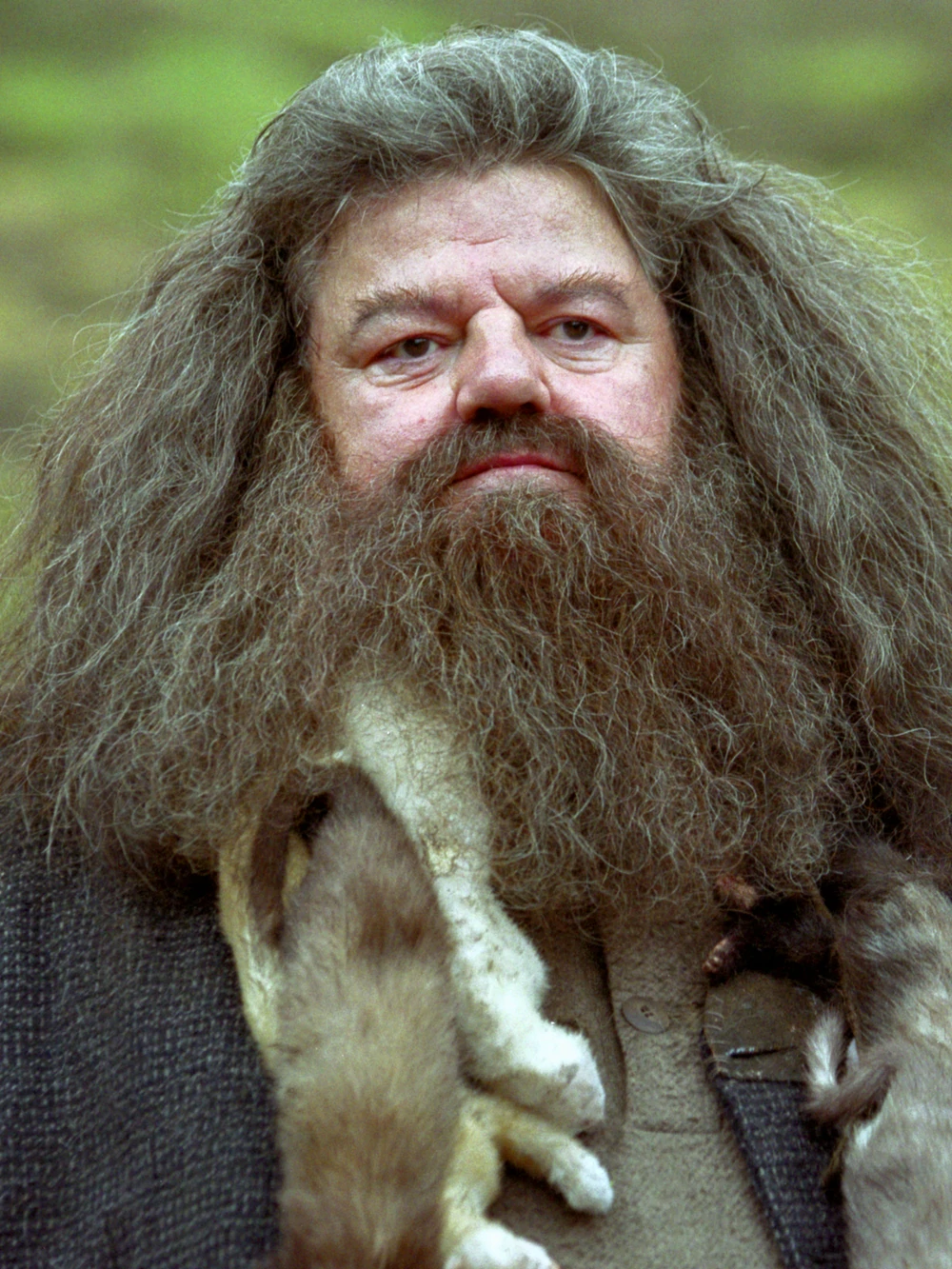 Listen to some of Robbies views, firsthand, about his role as the lovable giant.
"My son made it quite clear that if I didn't play the part, I would be dead. He absolutely loved the film; I have never seen him so absorbed in anything in his life.
"You have to give it your best shot. Everybody in the film is aware of how important it was and what a big responsibility it was. It raised everybody's game."
"I don't think I've ever worked on a set with so much money involved and so much pressure.
"The kids were so clever and incredibly brave. I have been doing this business for over 20 years, and it still scares the life out of me."
J. K. Rowling on Hagrid
Rowling knew from the start that she was never going to kill off the character of Hagrid. Her plan was always to have Hagrid be the one to carry Harry's body back to the school before Harry revealed that he was not, in fact, dead. (11)
Robbie Coltrane FAQs
Question: What Car Does Robbie Coltrane Drive?
Answer: Chrysler Jeep
Question: Why Did Robbie Coltrane Change His Name?
Answer: He changed his name during the early years of his acting career; this was a tribute to jazz saxophonist John Coltrane.
Question: Has Robbie Coltrane Ever Been in Any American TV Shows?
Answer: Steven Spielberg was a big fan of his British TV series Cracker and offered him roles in multiple US TV shows. He kindly declined and opted to stay in the UK to be close to his children.
Research Citations
The Slab Boys are back: John Byrne and David Hayman mix some fresh mayhem | Robbie Coltrane | The Guardian
Robbie Coltrane bids fond farewell to beloved Chrysler Jeep as it moves to Riverside Museum – Daily Record
As Robbie Coltrane stars in National Treasure, here's what we know about the fictional celebrity Paul Finchley | The Sun
JKR quotes about Rubeus Hagrid: Accio Quote!, the Largest Archive of J.K. Rowling quotes on the web (accio-quote.org)
Harry Potter and the Deathly Hallows – Part One and Two