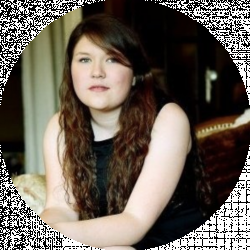 Latest posts by Kendra Gerken
(see all)
Alohomora
Let's unlock the secrets of finding some of the best Harry Potter posters! I have used Harry Potter-themed décor in my home for years, and it always surprises me how much a great poster can add to a room!
Harry Potter is such a fan favorite, there is a large number to choose from; both officially licensed and artistic interpretations inspired by Harry Potter. With this iconic Harry Potter posters guide, I will walk you through and show you where to find the most magical posters available!
Bottom Line Up Front
If I had to pick one Harry Potter poster that I thought was the most iconic and representative of the masterpiece that is the Harry Potter series, I would choose this one, Harry Potter and the Sorcerer's Stone Movie Poster. I associate this poster with the happy days of my childhood eagerly awaiting the release of each Harry Potter film, and it always brings a smile to my face. 
My Top Picks Up Front
My favorite Harry Potter posters to decorate my space with are those that make you feel immersed in the wizarding world yourself. These Wizarding World location posters look like travel postcards any witch or wizard might hang in their home.
Top Tips to Help You Shop
Below I've Listed my Favorite Places to Shop for Iconic Harry Potter Posters!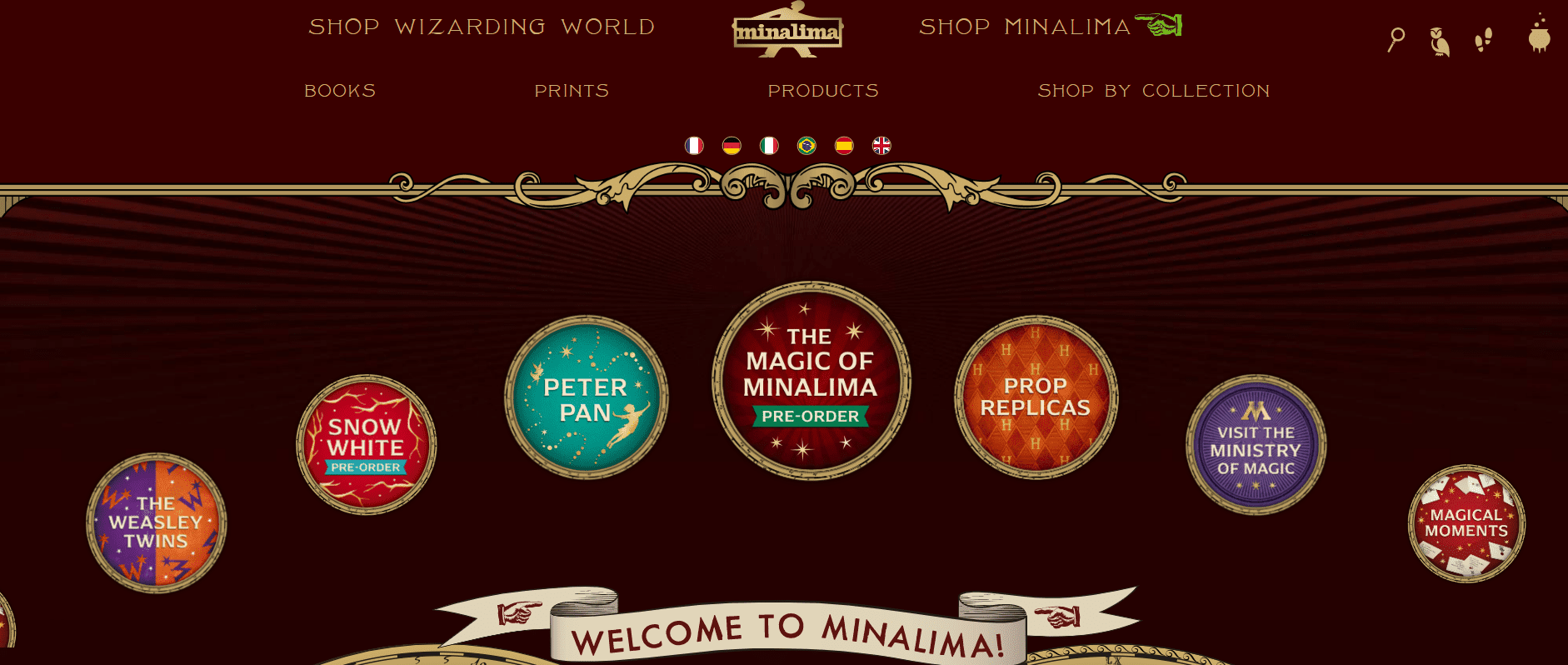 Online Etsy or Weposters:

These stores have Harry Potter-specific merchandise. It is done in such a way that it fits into the aesthetic in a pleasing way instead of being overtly fan merch. 

Minalima:

Minalima was commissioned to create many of the props we see in the Harry Potter films. As such, it is an excellent resource for purchasing items that look like belong in the wizarding world! Their poster of the Daily Prophet calling Harry Undesirable no.1 is some of my favorites!

Movieposters.com:

This website features original posters from thousands of movies. Each of the Harry Potter movie posters is available on this website! 
Selection Criteria
Cost
The cost of Harry Potter posters varies greatly based upon the location that sells them and whether it is fan art. I have found that mass-produced posters are typically more affordable than small-batch posters. The most affordable Harry Potter posters are of the film's release posters.
The most expensive I have found are usually done by artists on Etsy. Always consider framing costs if you choose to frame your poster. Framing or canvas wrapping can drastically change the price of a piece.
Official vs. Fan Art
I would consider official Harry Potter posters to be those of the movies, the original book covers, or those done by Minalima. Whether you choose to include fan and inspired art in your Harry Potter collection is up to personal preference. I always do, as I have found those pieces often match my Harry Potter aesthetic in a more pleasing manner.
Product Recommendations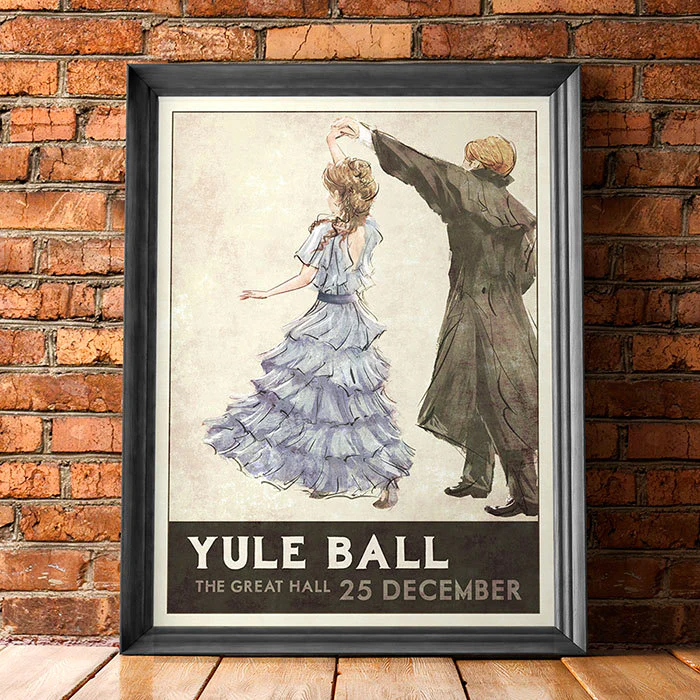 Best for those who have read the books
I love this poster very much, mainly because they got the color of Hermione's Yule ball dress correct! I always say the books are better, and with this dress color, it is also the case! Periwinkle is so much better than pink!
Pros
The color of Hermione's dress is Periwinkle!

An elevated artistic rendition of the Yule Ball seems like fine art instead of a poster.
Cons
Expensive! This is one of my favorites on the list, but it is also one of the most costly posters available.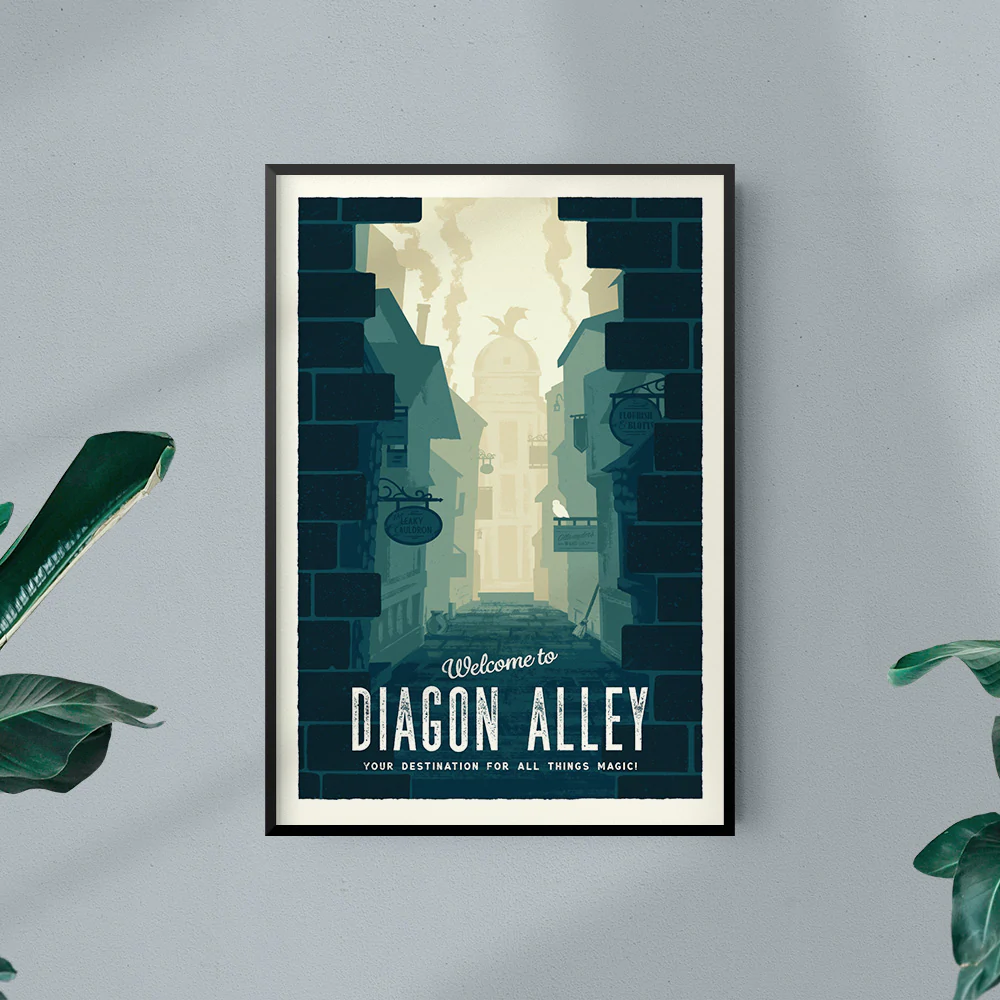 Best for those who wish to step through the barrier at the Leaky Cauldron
This poster features beautiful blue tones sure to fit into home décor nicely and add a subtle not to Diagon alley.
Pros
Cons
Only comes in smaller sizes.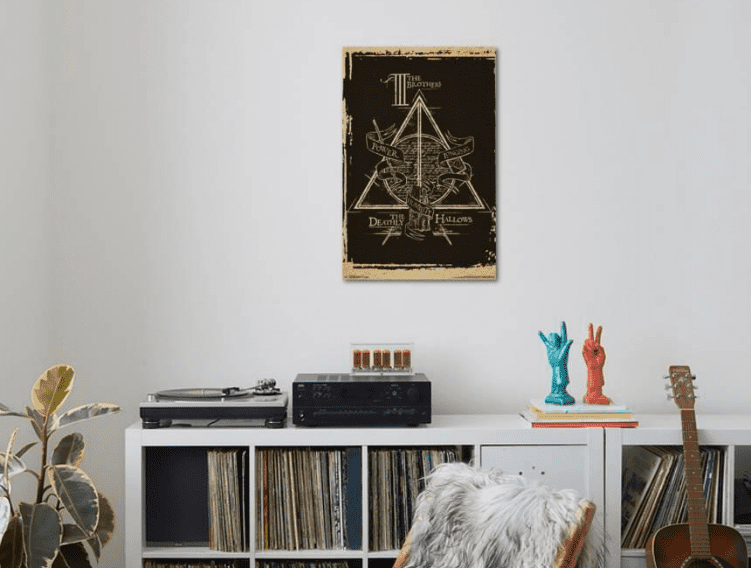 Best for fans of the Peverell Brothers
The design of this poster reminds me of Marauder's map. It features the key to overcoming death in a distressed style.
Pros
Neutral colors allow it to match most décor.

It is available framed.
Cons
It is not blatantly Harry Potter. People who have not read the books may not know it is a Harry Potter poster.
Best for those who are craving a Butterbeer
The design of this poster makes me want to snuggle up under a blanket with a warm cup of butterbeer while it snows outside.
Pros
Neutral tones allow it to match most décor.
Cons
Only available in small sizes.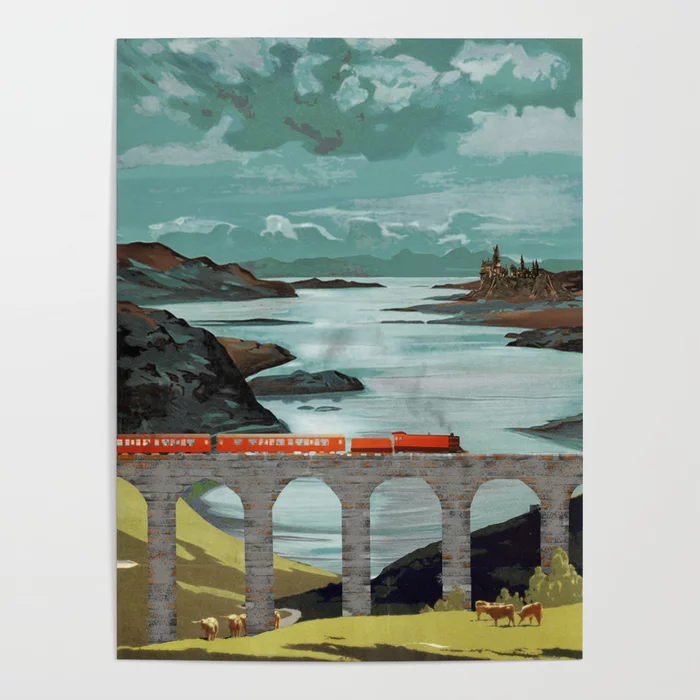 Best for those who dream of a ride on the Hogwarts Express
The design of this poster is beautiful in its artistry. It highlights a Harry Potter aesthetic and a unique artist's technique.
Pros
Elevated style hints at fine art instead of a poster.

Affordable cost.
Cons
Not available framed. I would have expected a frame to be an option for a piece this beautiful and art-centric.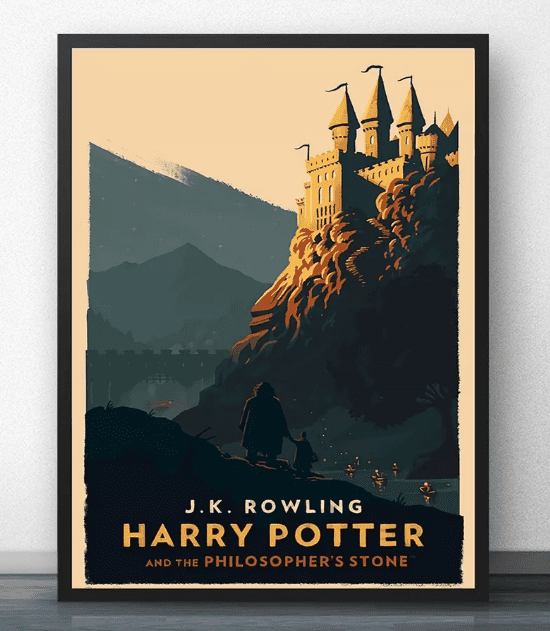 Best for those who love the Weasley's flying car
This poster features Hogwarts castle and The Weasley's flying car on the horizon. I love that for the Chamber of Secrets poster, this artist chose to go with a lighthearted nod to the hilarious way Ron and Harry arrive at Hogwarts for this school year. Thankfully, no Whomping Willows were harmed in the making of this poster.
Pros
Clever design with a great color palette to fit many decors. 

Available in many different sizes.
Cons
One of the more expensive options, especially for a poster that does not come framed.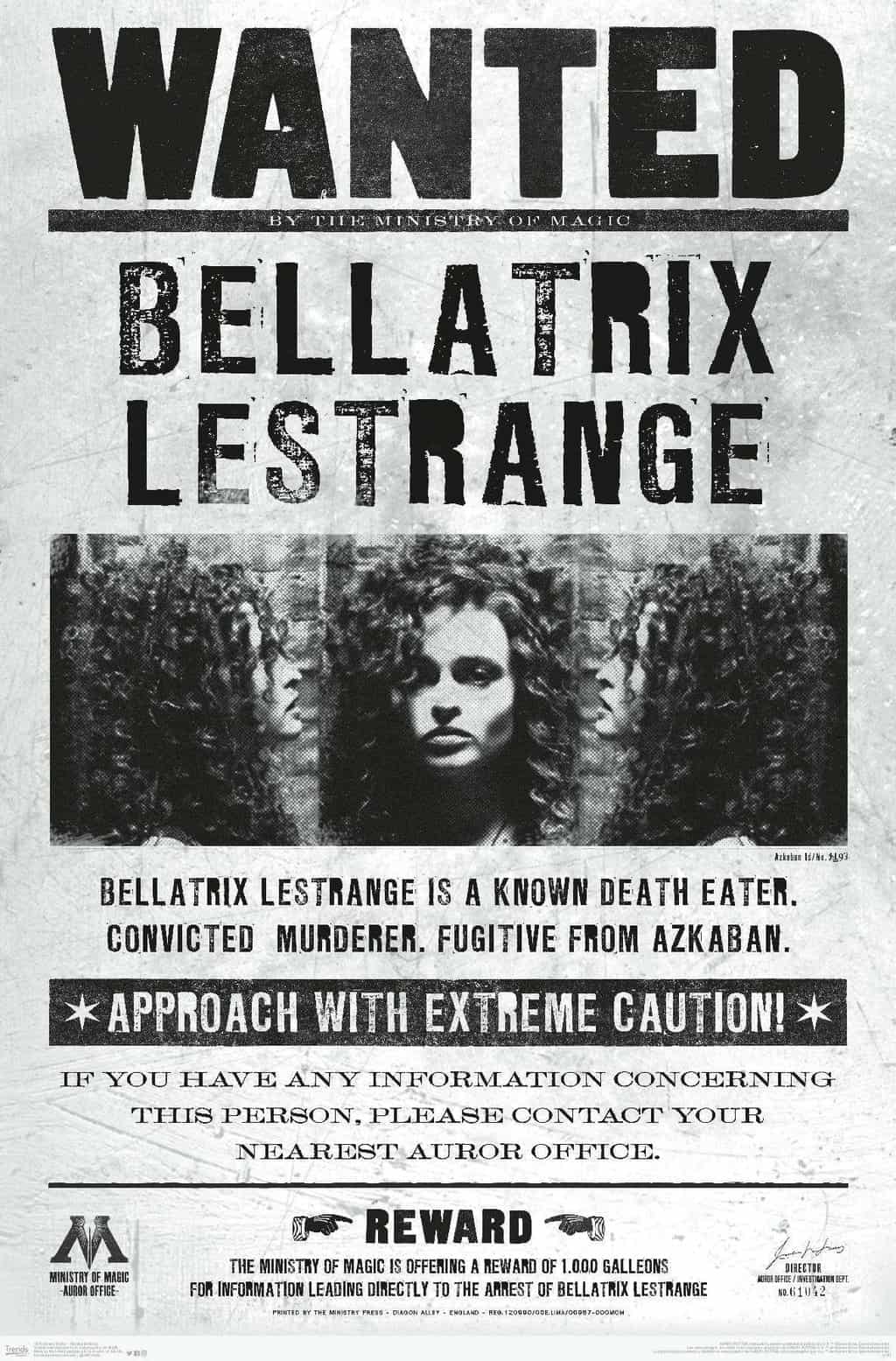 Best for Death Eaters
This poster screams movie prop to me. It looks authentic, and I can easily picture is posted on the wall at The Three Broomsticks.
Pros
Comes in a variety of paper qualities.

Magnetic hanging options are also available, which is excellent for fast installation!
Cons
Only available in white/black. I would have loved to see this on a more sepia-toned background with black writing, as it would have looked more distressed and realistic.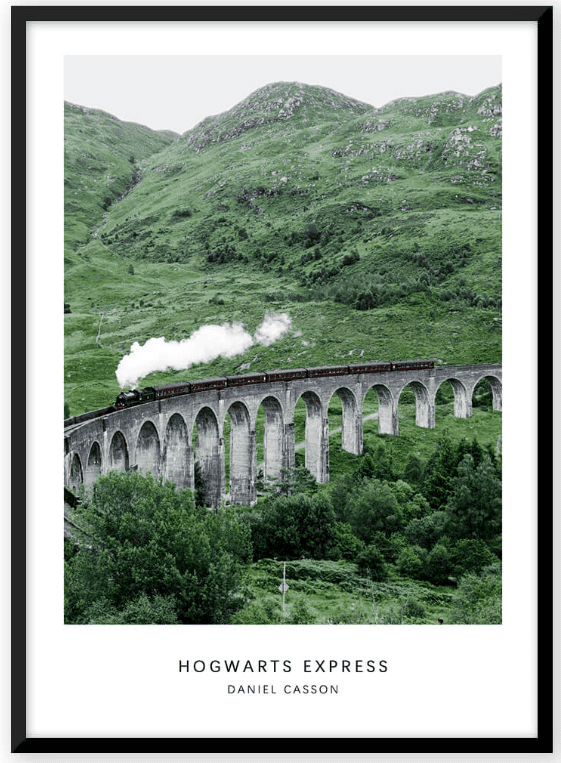 Best for photographic art prints
This poster features a photo of the Jacobite Steam train crossing over the Glenfinnan viaduct in the highlands of Scotland. I love that it places a bit of Harry Potter magic into the real world.
Pros
Poster featuring a photograph instead of drawn art.

Available in dozens of sizes and frame styles.
Cons
The photo is labeled as the Hogwarts Express when the train is The Jacobite.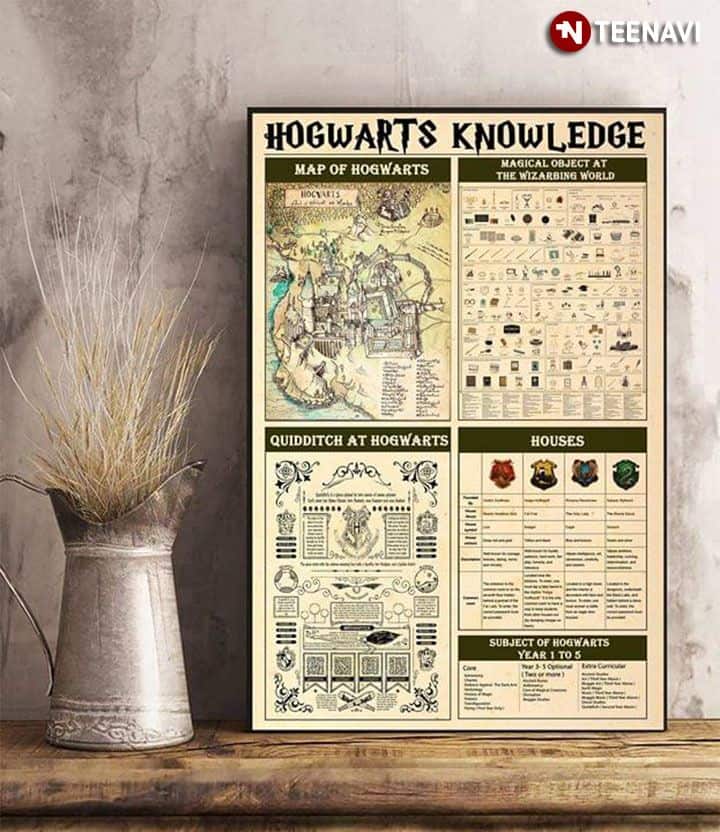 Best for a Hogwarts map
This poster features information about Hogwarts, including a map, Quidditch basics, House descriptions, and subjects taught by year. The uniqueness of this poster is what caught my eye. I haven't seen another artist uses facts and display them in a way that looks like it could be seen on the bulletin board in the Gryffindor Common room.
Pros
Full of information on Hogwarts.

Features a Map of Hogwarts in a beautiful sketch style.

Available as a wrapped canvas or poster.
Cons
Expensive for a single poster.

Does not include information on Hogwarts professors, who are undoubtedly the heart of the institution.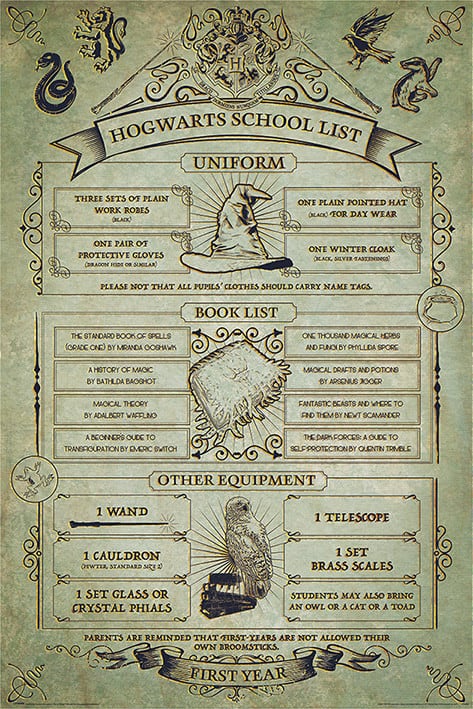 Best for those on their first trip to Diagon Alley
I adore this poster because it makes you feel like you received your Hogwarts letter and now get to partake in the most magical back-to-school shopping ever! It highlights the list Harry and Hagrid shop for on Harry's first venture into the Wizarding World!
Pros
Features everyone's favorite owl, Hedwig.

Has all four Hogwarts House crests, so it is perfect for anyone, no matter House affiliation!
Cons
Image quality seems a little lacking and grainy.

Only available in the one-size poster.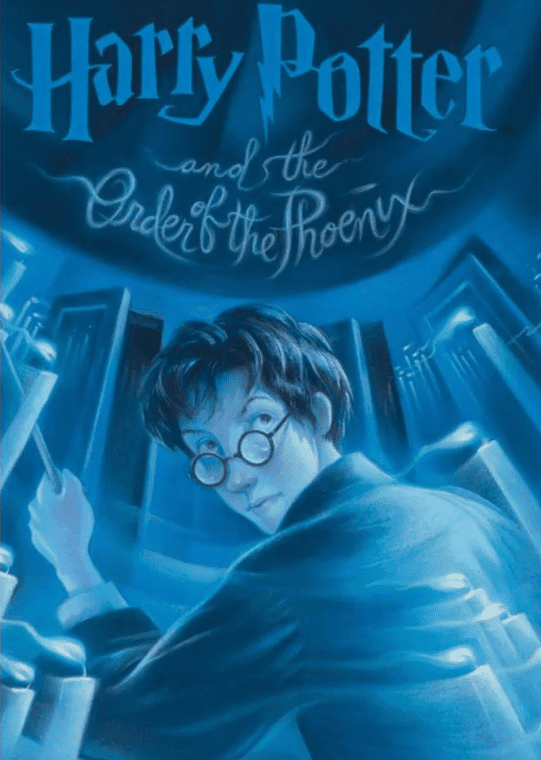 Best for those who fell in love with the books first
Harry Potter and the order of the Phoenix is my favorite of all the Harry Potter books. I have spent many hours with this book cover in hand, devouring the words within. Because of this, this poster reminds me of the magic of the first time reading through each Harry Potter book. There is nothing quite like the magic I experienced reading Harry Potter.
Pros
Features the beautiful cover art for Harry Potter and the Order of the Phoenix.

The art is unchanged and reminiscent of the hardcover book dust jacket.
Cons
Only available in one size and one paper type.

Slow shipping time.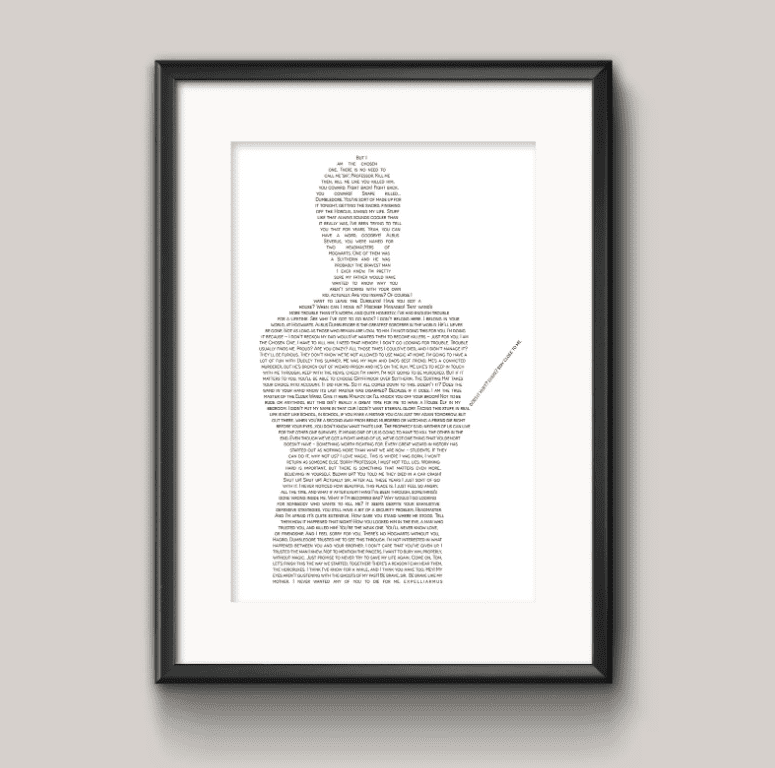 Best for minimalistic Harry Potter merch
I love that this poster is understated and subtle in its nod to Harry Potter. It is full of some of the best quotes from eh books while also featuring a silhouette of Harry. It would make an excellent gift for any Potterhead.
Pros
Minimalistic design.

The Black and white color palette makes it easy to fit into any décor.
Cons
Only sold on Etsy.

Sold as a Digital Print poster. Once purchased, it must be sent off to be printed.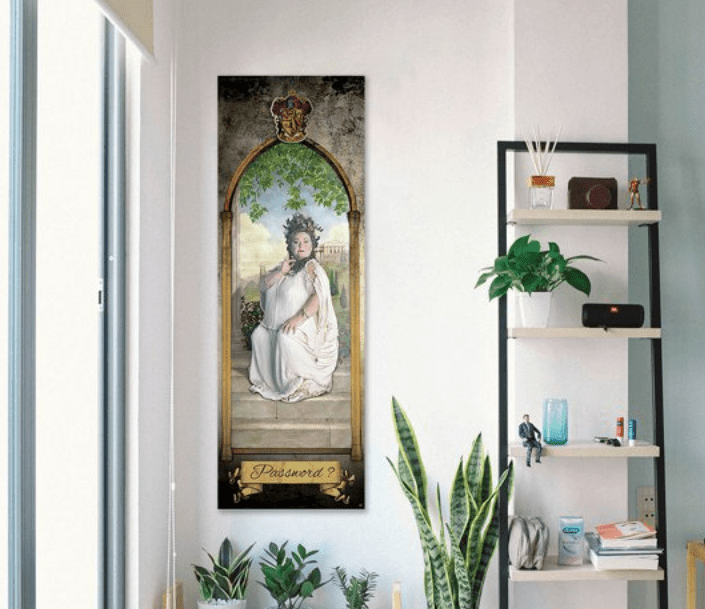 Best for Harry Potter parties
I have used this poster to create the entrance to the Gryffindor Common room for a Harry Potter party! It works excellent on doors as well as walls!
Pros
Features the Fat Lady.

No password is actually required to pass through.  
Cons
Size availability is limited.

Other House Portraits are not available.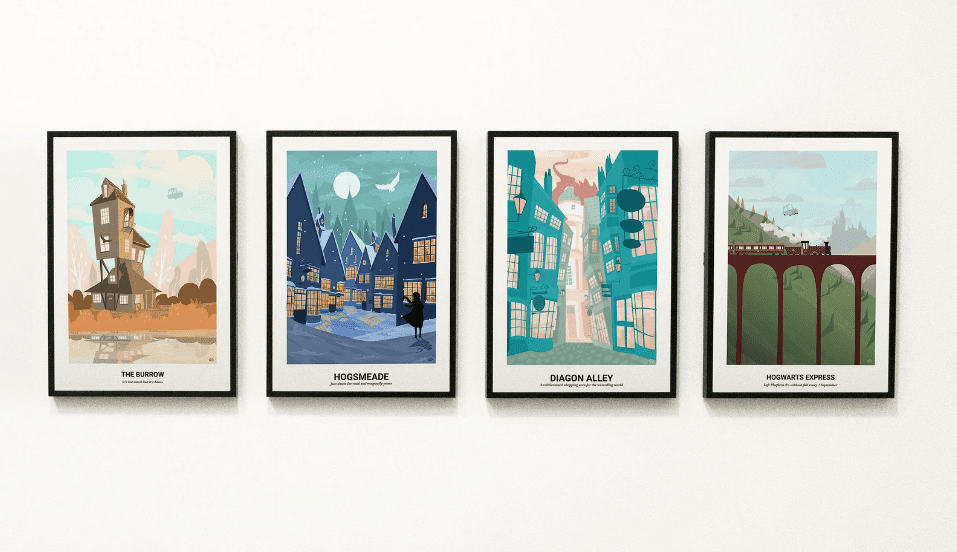 Best for Weasley wanna-bes!
I love the feeling The Burrow evokes in Harry Potter fans. It is a symbol of home and the importance of family! This poster features a stylized version of the Burrow that will cozy up any room!
Pros
Features the Weasley's flying car.

Available in many sizes and frame options.

It can be purchased as part of a four-poster set that features other Wizarding World locations.

Features "it's not much, but it's home" quote.
Cons
Very expensive, especially if you include framing.

Only available in one color option.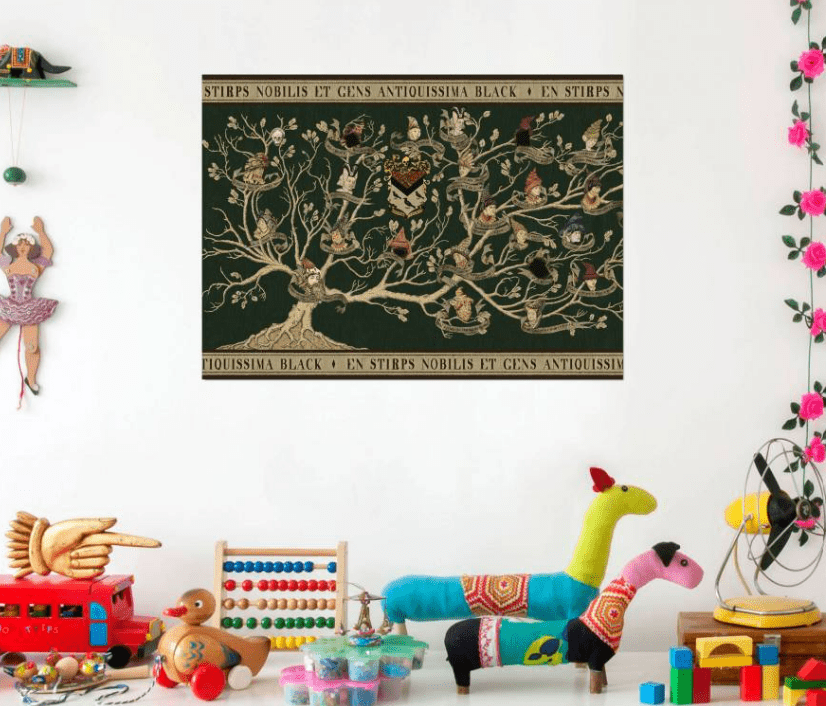 Best for the House of Black
This poster is a replica of the Black family tapestry we see in the films, which was created by the creative geniuses at Minalima. If you look closely, you can see disgraced family members burned off the Black family tree.
Pros
The attention to detail is incredible on this poster. It not only includes burned-off family members we learn about in the Harry Potter books but also the Black family crest.

Features art you will observe within the Harry Potter movies.
Cons
Ships from the UK which can mean long wait times to receive your new poster if you are outside of the UK.

Only available in one size.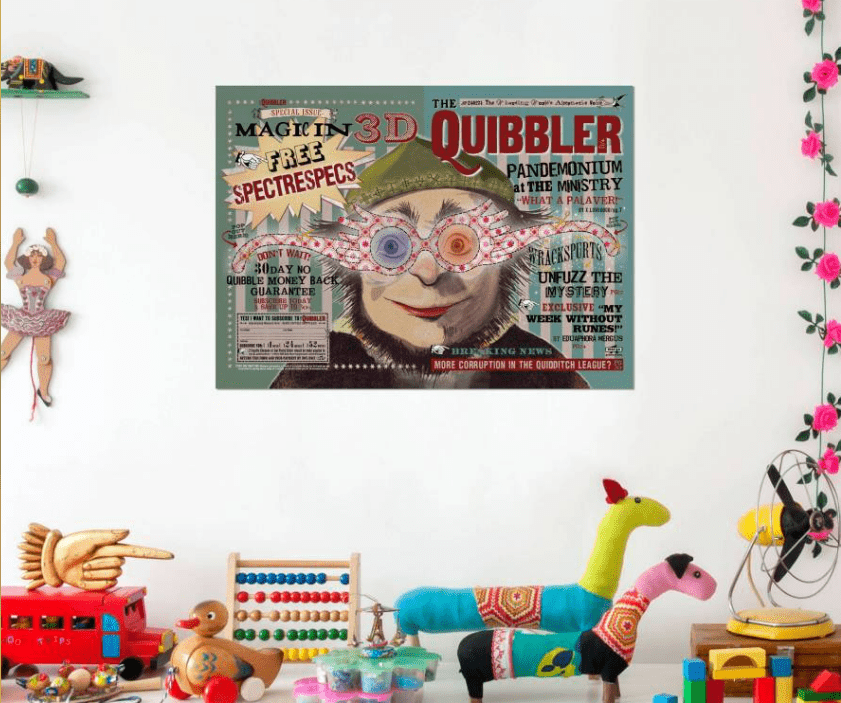 Best for fans of the Quibbler
Another Minalima masterpiece, this poster features the cover art for an edition of the Quibbler. It truly captures the style we all associated with Luna Lovegood. It even has Spectrespecs!
Pros
Fun and engaging art that grabs the eye and adds a lot of color to a room.

Official Minalima art which can be found in the Harry Potter films.
Cons
Only comes in one size and paper option.

Slow shipping times if outside the UK.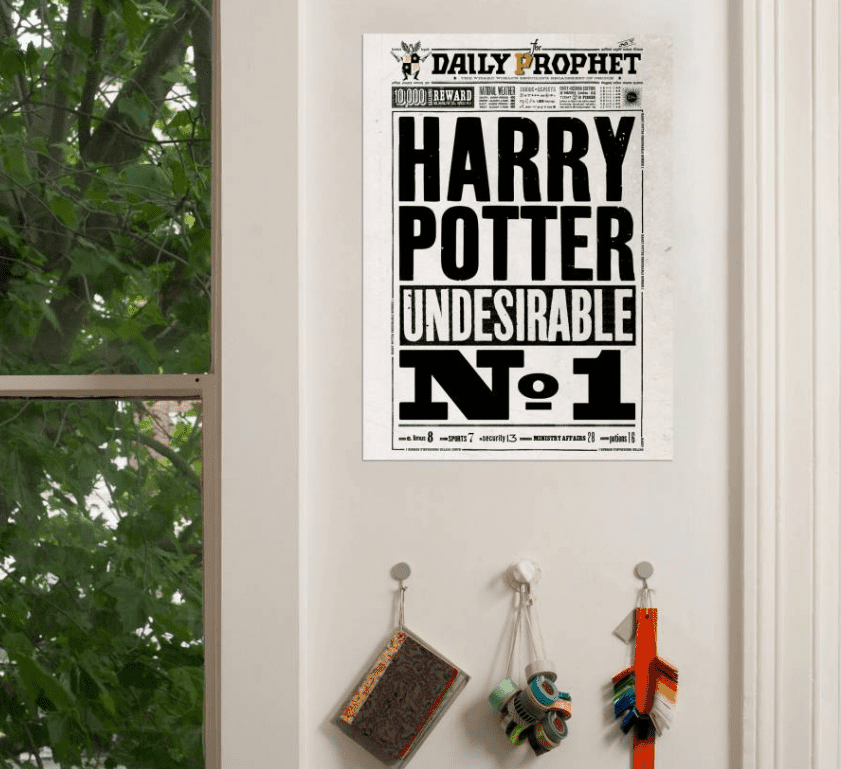 Best for The Daily Prophet
This poster features the cover story of the Daily Prophet when it was used to decree Harry Potter undesirable no. 1! The art is authentic to the films as it is produced by Minalima.
Pros
Low cost.

The authentic style would blend into any Harry Potter décor nicely.
Cons
Slow shipping times for some countries.
Only available in one size and paper type.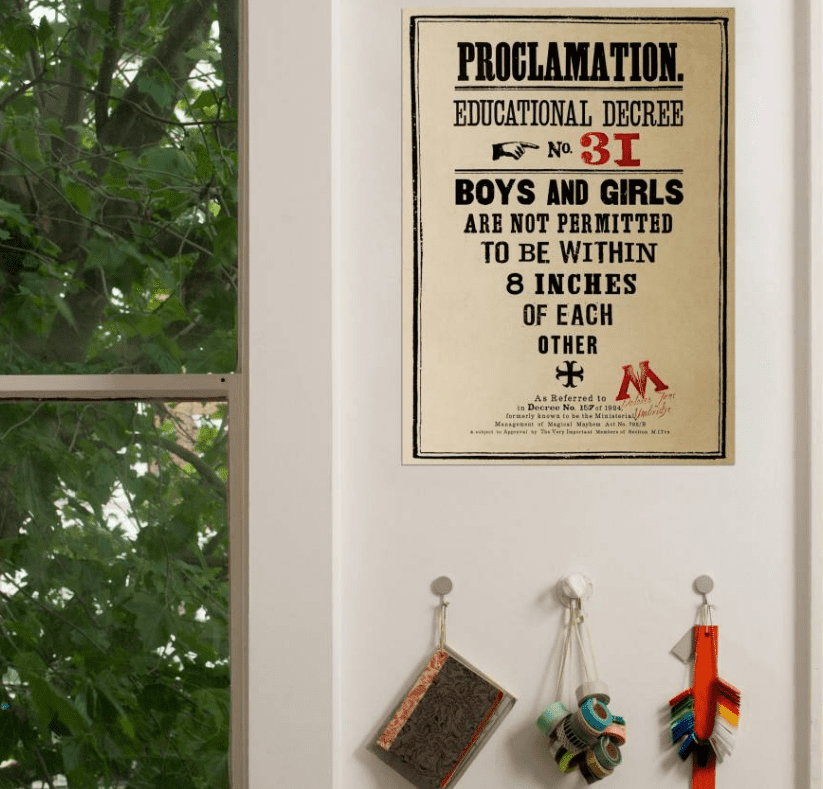 Best for members of the Inquisitorial Squad
In my opinion, Umbridge was an even more evil villain than Voldemort. This poster features one of her Educational Decrees in the Minalima style used in the movies.
Pros
Affordable cost.
Features a decree that can be seen in the Harry Potter Films.
Cons
Only available in one size.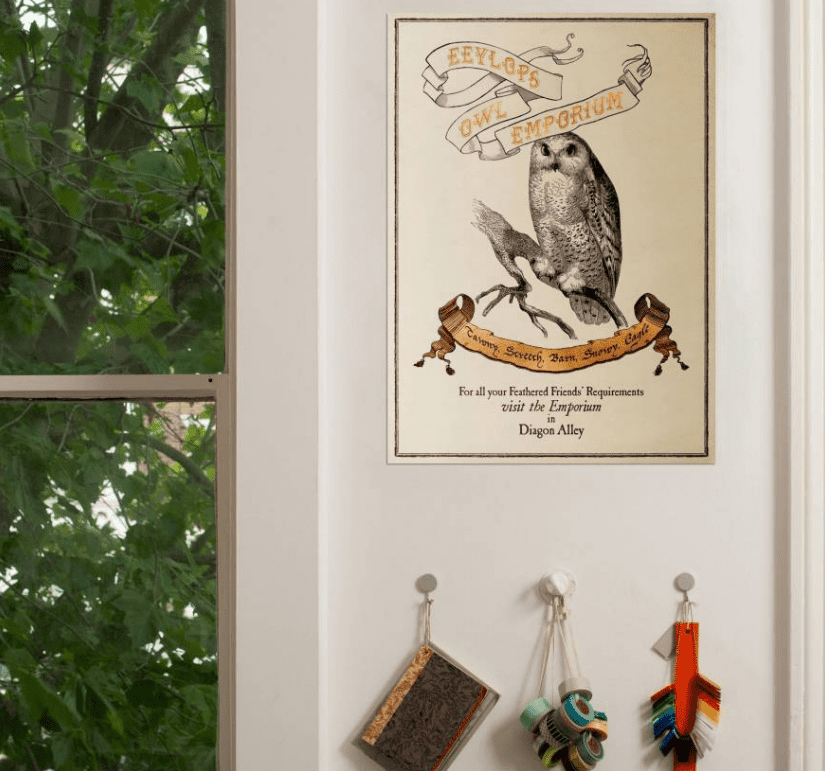 Best for those who love Hedwig
This poster features an Eeylops Owl Emporium ad created by Minalima. Its old-world style would look beautiful in a Harry Potter aesthetic home!
Pros
Features a beloved store found in Diagon Alley.

The colors used in the artwork are relatively neutral and would match most décor.
Cons
Slow shipping time.

Only available in one paper type.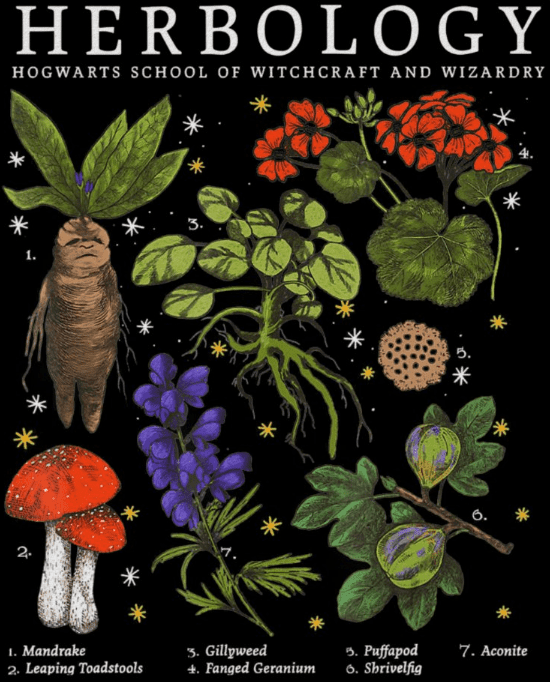 Best for Herbology fans
If I were to attend Hogwarts, Herbology would be my favorite subject. I love this poster because it features an adorable baby mandrake and many other plants we could find in the greenhouses of Hogwarts!
Pros
Incredible artwork featuring some of our favorite magical plant life.

Neutral black background.

Lists the names of each plant featured on the poster.

Available in glossy or matte paper and 35 different sizes.
Cons
20. Original Movie Posters by Movie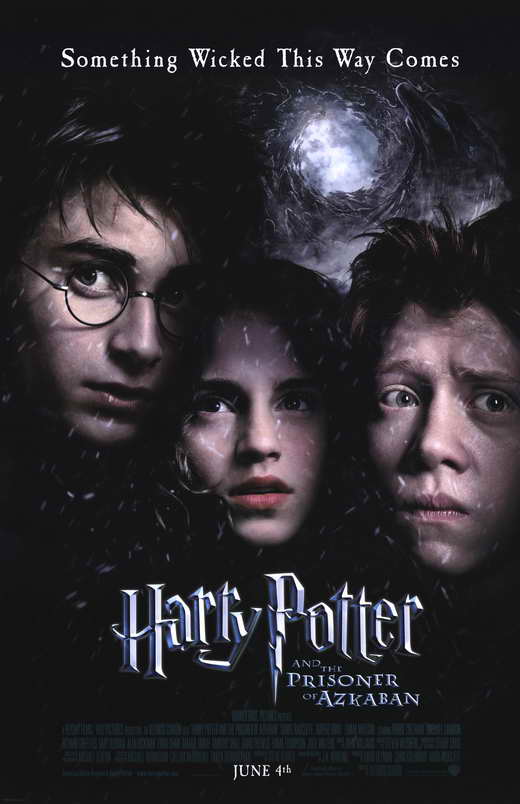 Best for fans of the movies
I love these movie posters because they bring me back to a wonderful time of my childhood. Because they are the original movie posters from each of the 8 film releases, they can remind us of the excitement of the new releases.
Pros
Iconic and historic Harry Potter film design.

Very affordable.

It can be laminated before shipment to aid in product longevity.
Cons
Only available in specific sizes by the movie. They do not offer a lot of consistency.
21. Hogwarts House Posters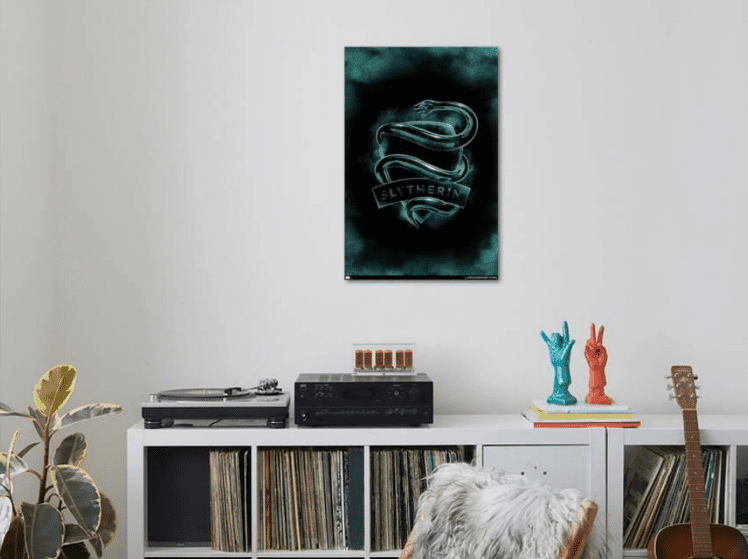 Best for those who love to represent their Hogwarts house
These house crest posters are a great way to represent your Hogwarts house! They feature each house's crest and the predominant house color.
Pros
Easily identifiable as Harry Potter.

Available in all four Hogwarts houses.
Cons
Only available in one size and paper type.
22. Wizarding World Locations Posters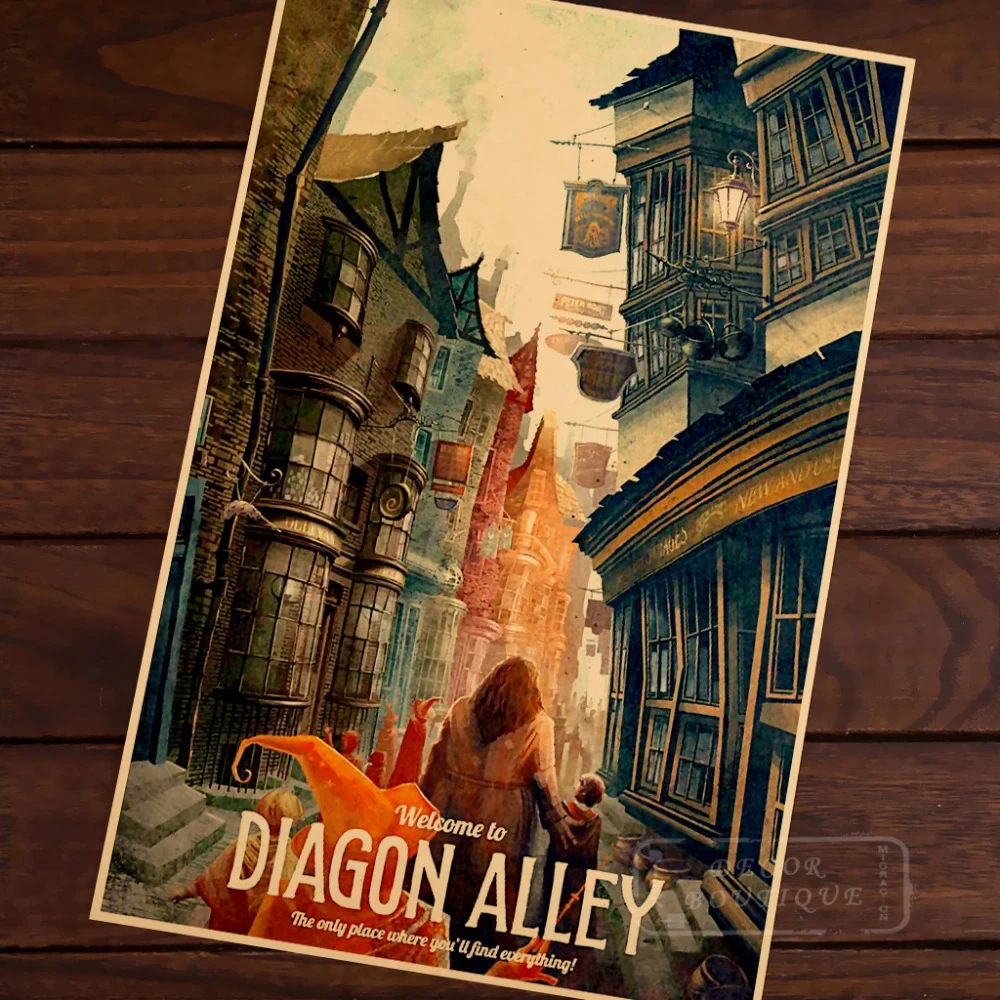 Best for Understated Posters
These Wizarding World posters are perfect for anyone who wishes to decorate with items that could be found in the home of any witch or wizard. They remind me of travel postcards and feature exquisite fan art!  
Pros
Understated design.

Offer a level of artistry not found in many posters.
Cons
Framed options are not available in all sizes.
Conclusion
Iconic Harry Potter Posters can liven up any room and add a bit of magic to otherwise mundane décor. It is fun to hint at your Potterhead status while decorating any space. I love to choose posters that look like they could be found on the set of a Harry Potter film, and because of this, I often buy my posters from Minalima!
I also adore the Wizarding world travel posters that look like a postcard any witch or wizard would have in their home! No matter your chosen poster, you can't go wrong when adding more magic to your space!
FAQs
Question: What is the Harry Potter Page Count?
Answer: This number will vary depending upon the edition you choose to read. In the original hardback form for the United States, the 7 Harry Potter books total 4,100 pages. The UK version totaled 3,407 pages for the same 7 books.
Question: Will the Harry Potter Game be on PS4?
Answer: Hogwarts Legacy is set to be released in December 2022. It will be available for multiple platforms, including PS4, PS5, Xbox series X, Xbox One, and PC.
Question: Is The Cursed Child a part of Harry Potter?
Answer: The Cursed Child is considered a part of the Harry Potter world, yet not of the original series of books and films. J.K. Rowling, John Thorne, and Jack Tiffany wrote The Cursed Child for the stage. As such, it has been confirmed by the author of Harry Potter as canon.
Want to find other types of Harry Potter Merch? Check out these links below!